Sri Chaitanyadev and Sri Gadadhar
$3360

$33.60
Tax included.
Shipping
calculated at checkout.
---
---
Book Specification
| | |
| --- | --- |
| Item Code: | UAN815 |
| Author: | Radhakrishna Goswami |
| Publisher: | Kalpaz Publications |
| Language: | English |
| Edition: | 2010 |
| ISBN: | 9788178357713 |
| Pages: | 203 |
| Cover: | HARDCOVER |
| Other Details | 9.00 X 6.00 inch |
| Weight | 410 gm |
Book Description
About the Book
Love overpowers all, and all love for god consecrates self from mortal limitations of ego, flesh, blood and libido. Five hundred years back, a man championed this sublime truth. He is Sri Chaitanyadev. In this book, the author has tried to portray the man who is larger than a man is. The author has cast a special attention on Sri Gadadhar as well, who was the shadow of the protagonist, however surprisingly got little mention in the queue. To do so the author has debt to the authentic sources of information. In addition to that, Sri Goswami has done extensive longhand research by his own for last few years to bring out the real from the ignorant dark.
The book is yield of his tireless efforts. The naïve approaches of narration hope would glue the readers.
About the Author
Radhakrishna Goswami (Radhu Goswami)(B.1946), a known short-story writer in Bengali literature, finds his ease in researching on mythological and historic characters. Enormous thought provoking articles published from different corners of India in different languages. In his book Mahasarathi Sri Goswami, analyzed the role and sentiments of Sri Krishna, in his Draupadi Ananya, he scanned the socio-literary value of Draupadi. His poignant reasoning explored newer dimensions in character analysis of the Mahabharata. He was honoured with SahityaSri title in 1982 by ABBS and recently, been awarded Vrindavan Das Puraskar, for restless research on Gouranga, by Raganuga.
In this endeavour, Sri Goswami passionately unveiled the hidden history of the great Vaishnavism Movement.
Preface
Tantric tradition of India has a long history and is commonly much misunderstood. Its literatures and traditions are vast. Much have been destroyed, but among the surviving literatures, "Mahänirvana Tantra," is the most important of all the Tantras, that are to be found now. In the present form, its text is not much earlier than the 18th century A.D. and it is full with Vedantic elements, but there are reasons to show that the text had an older form. As the name of text shows, its earlier versons were utilised by the Buddhists. Subsequently Vedantic ideas were introduced or interpolated and fashioned in such a way that it appeals the Vedic alias Hindu taste.
Introduction
At first I bow to the Preceptors (of Diksha and Siksha), the Devotees of God (Sri Baas and Others), the Incarnation of God (Sri Adyaitacharya and Others), Publicisers of God (Sri Nityananda and Others), Strength of God (Sri Gadadhar and Others) and God-Lord Sri Krishna named Sri Krishna Chaitanyadev.
Book's Contents and Sample Pages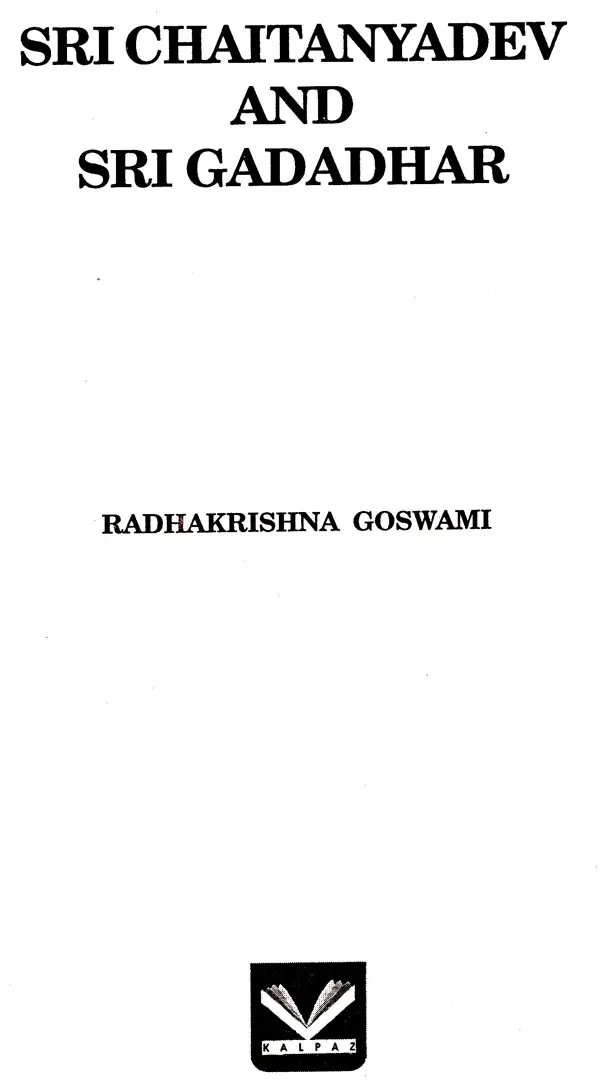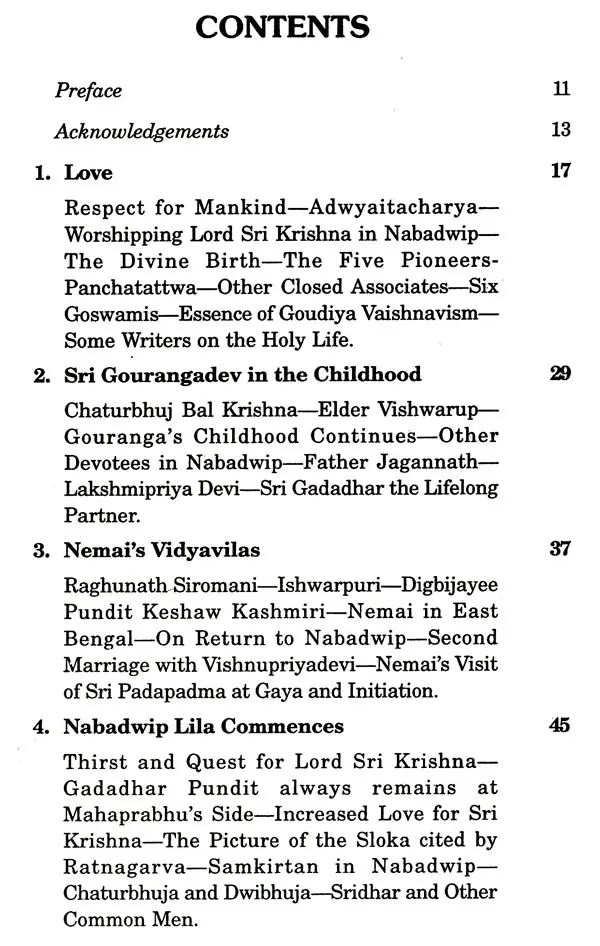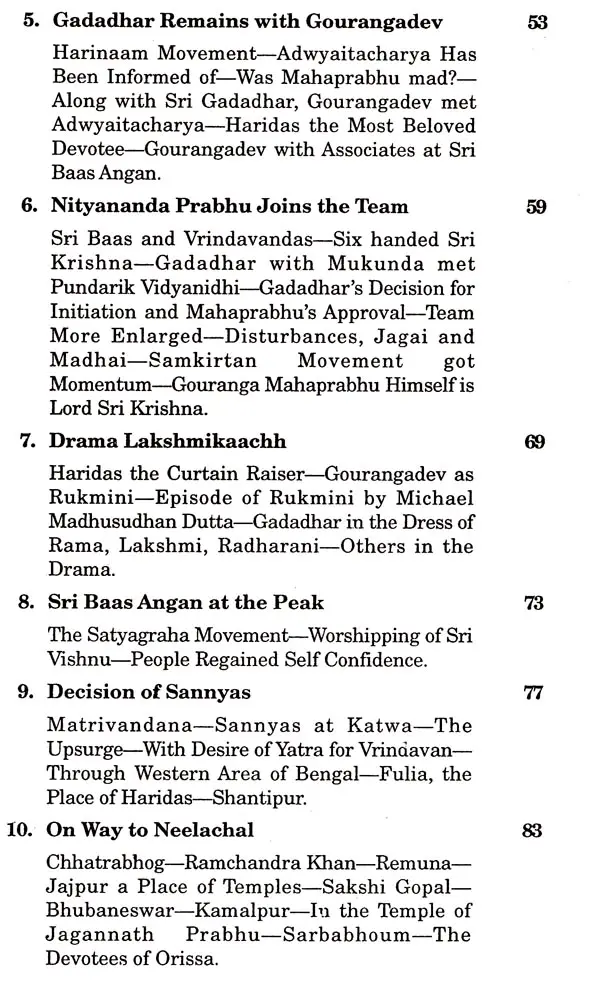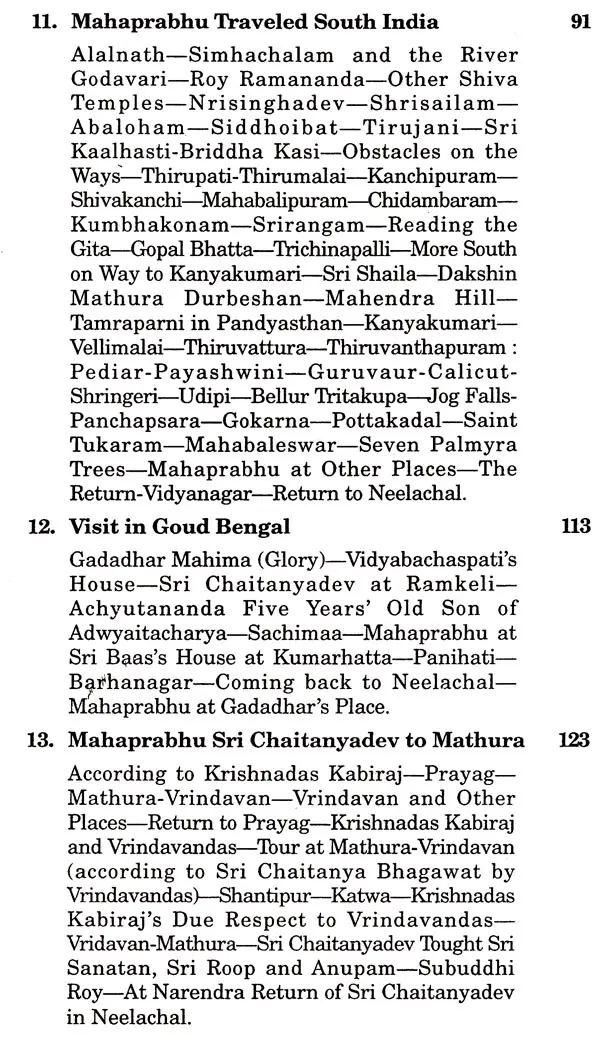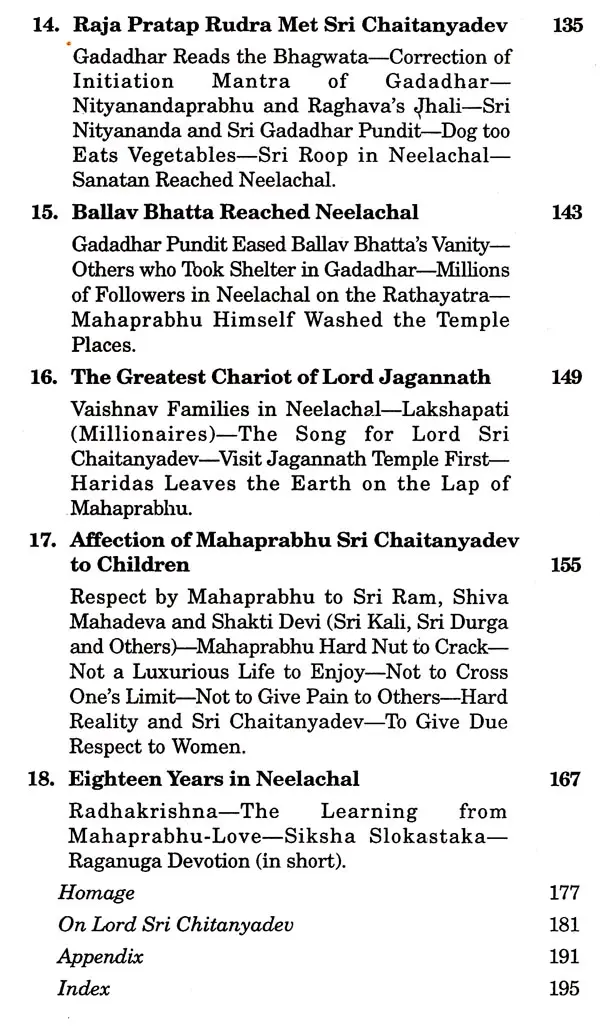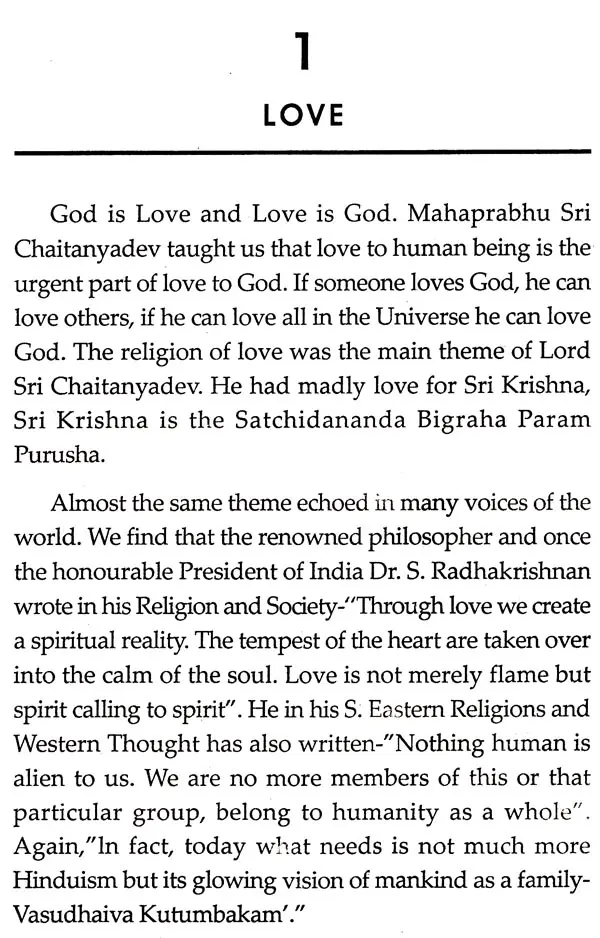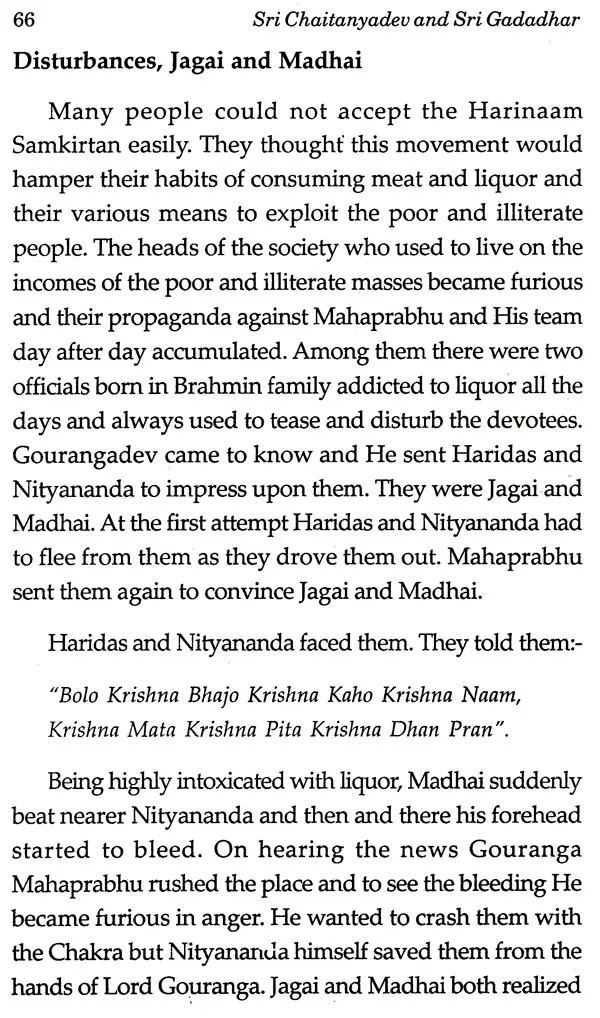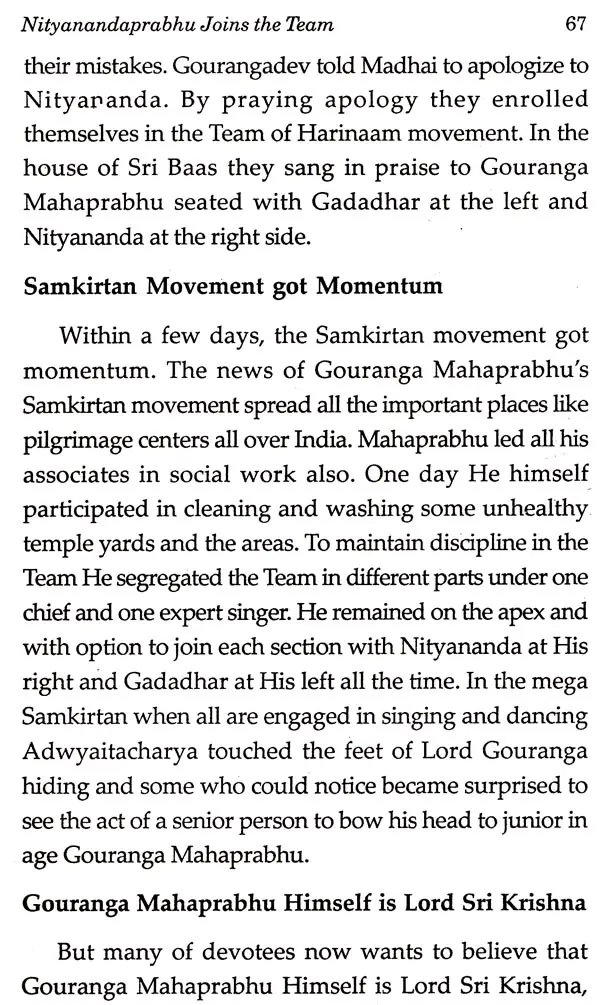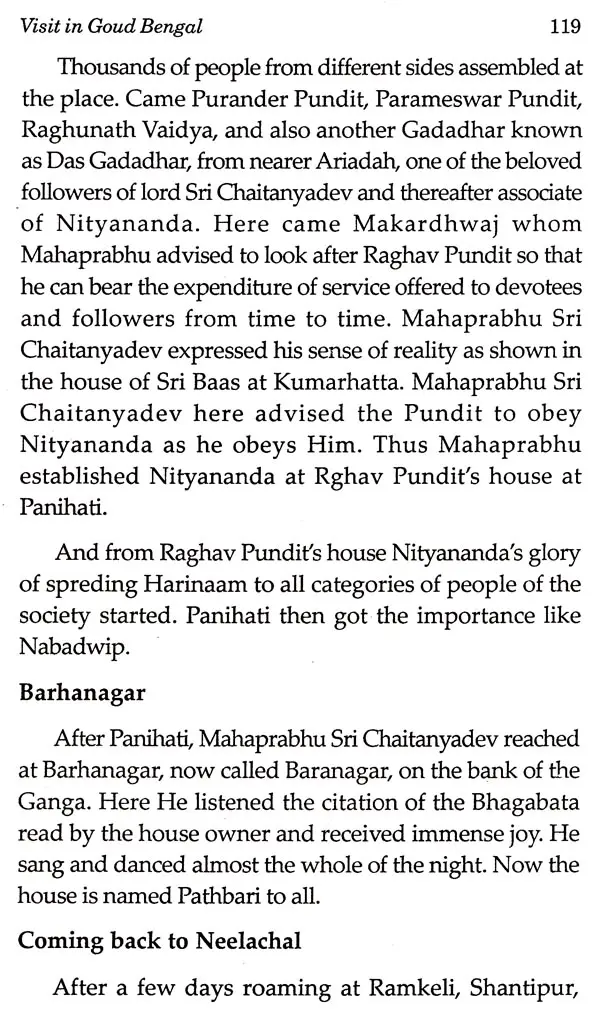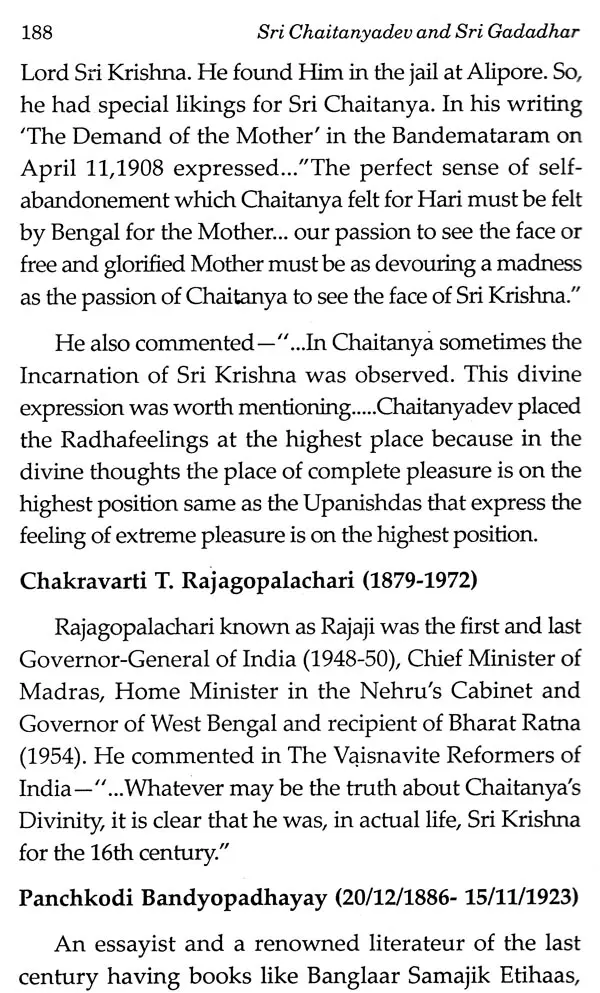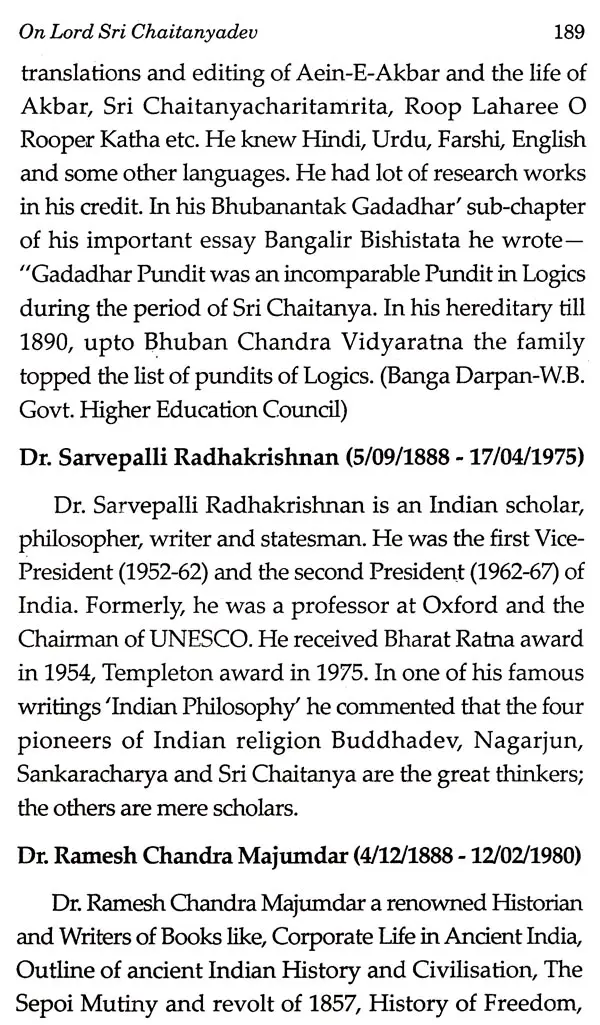 ---
We Also Recommend