Sri Guru Gita
$2500

$25.00
Tax included.
Shipping
calculated at checkout.
---
---
Book Specification
Book Description
About the Book
Even children in our country are familiar with the word 'Guru'. It is as natural as knowing the words 'mother' and 'rather for our children.
However, it is really strange that even those who have studied voluminous scriptures do not completely understand the 'Guru Tattva'.
It is for the benefit of us humans that Lord Shiva revealed the greatness of Guru to Goddess Parvati in the form of 'Guru Gita'. The sacred text of Guru Gita has its origin in Lord Shiva Himself.
Sri Swamiji has expounded the sacred text in His own inimitable style that is lucid and refreshing. The real benefit of reading this book is that it will enable you to see the luminous worlds that you never imagined existed. It opens up the gates into the domain of pure knowledge and self-realization.
Preface
Guru Gita - is a very important classic, in which - Lord Shiva himself explains to mother Goddess Parvati, the principle of Guru and the important place Guru occupies.
It is indeed our fortunate that Sri Swamiji has spoken on Guru Gita on several occasions. In 1987 in Dusseldorf, Germany, Mekedatu, and in Switzerland in 2007.
Sri Swami Ji has also sung the entire Guru Gita text and the same is available as audio CD.
We are privileged to publish the 4th edition of Guru Gita for the benefit of, seekers.
Book's Contents and Sample Pages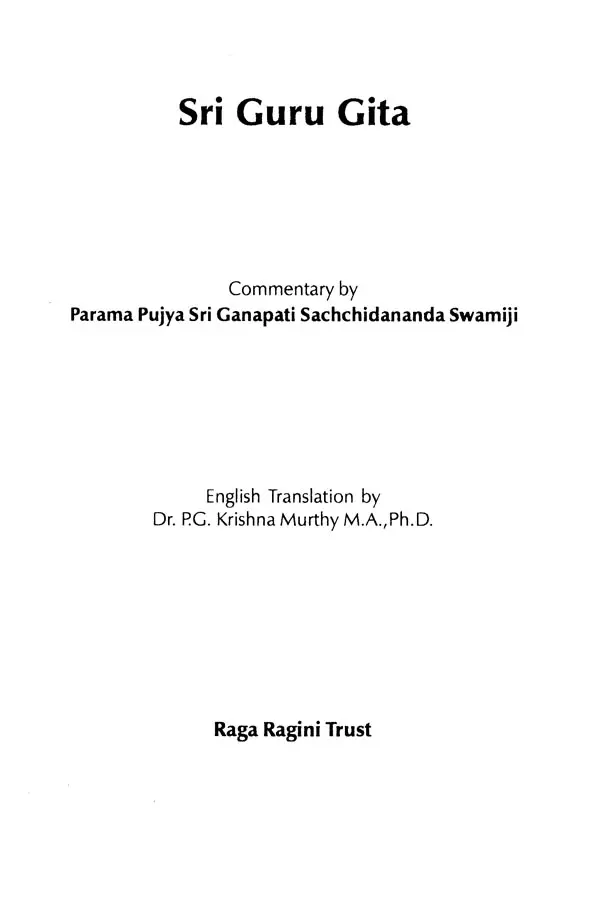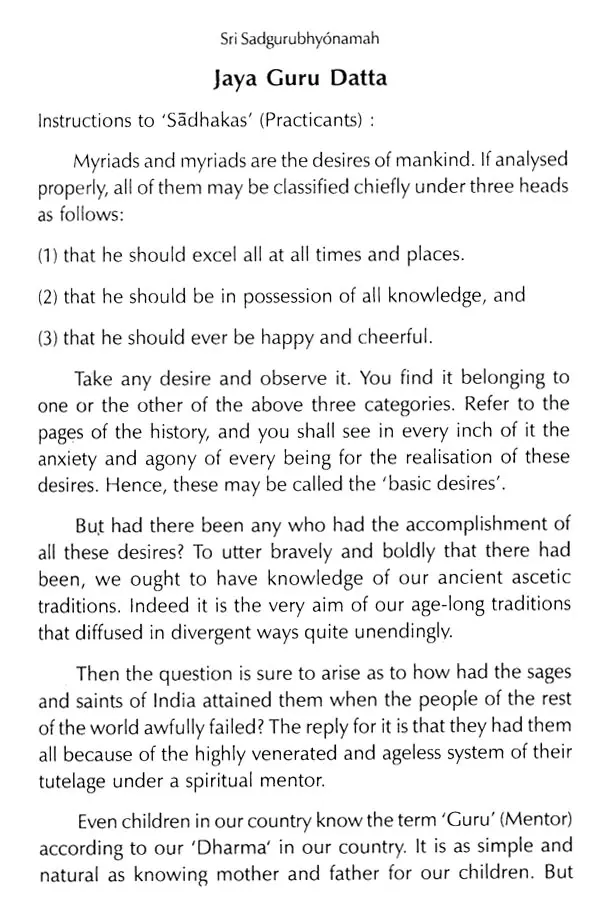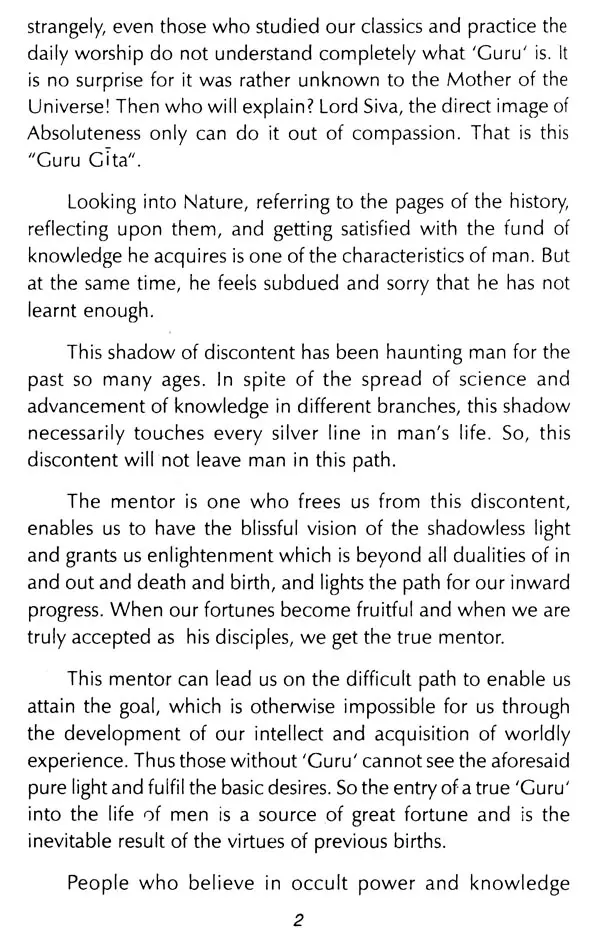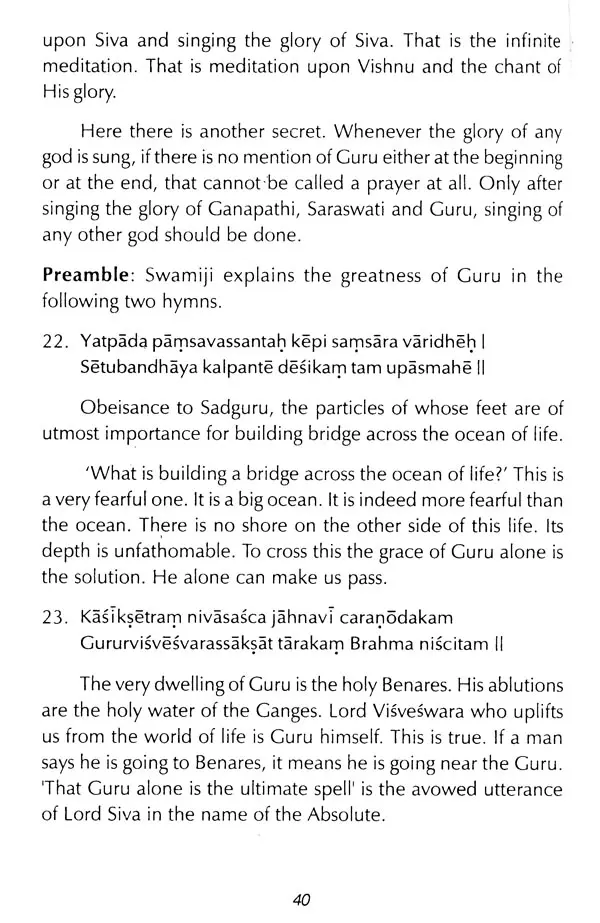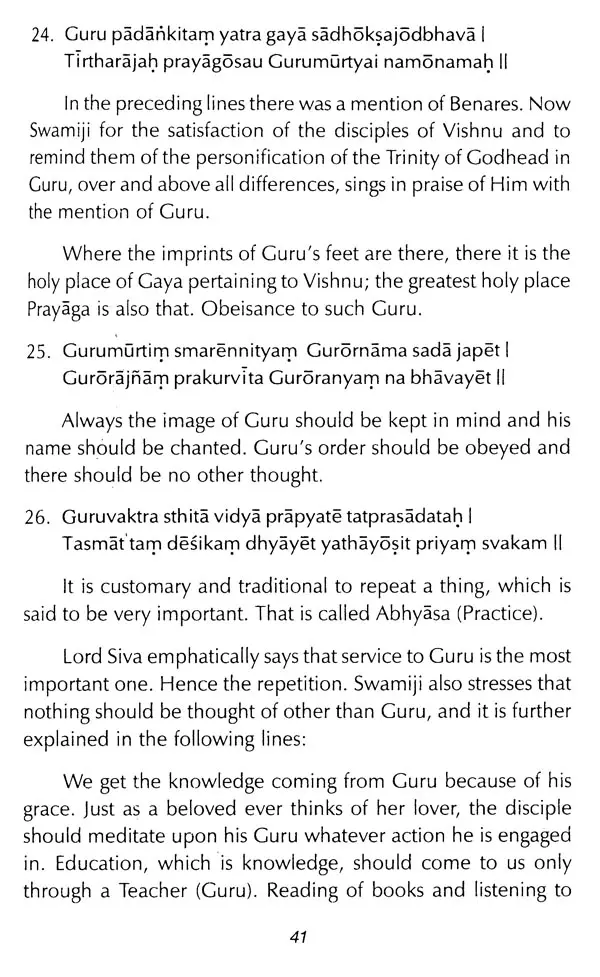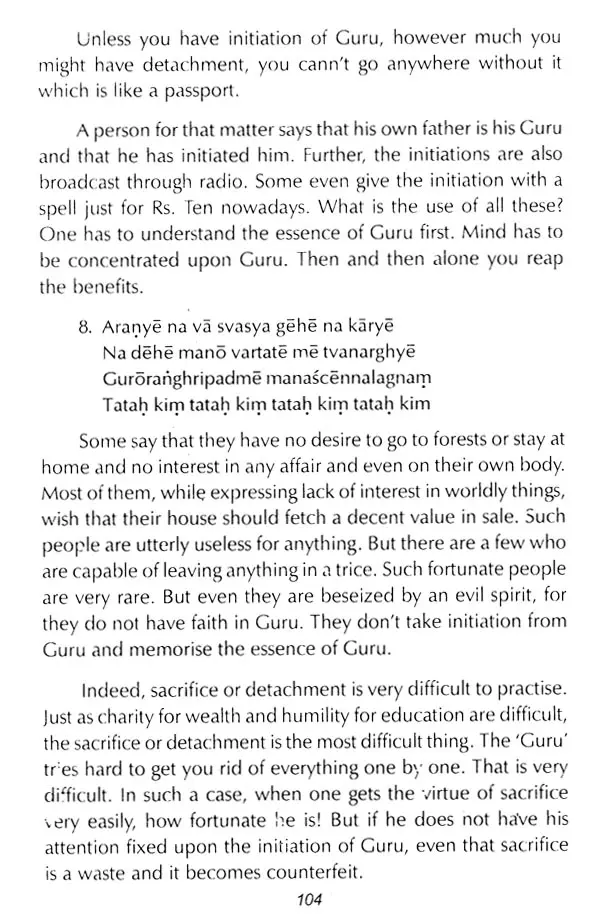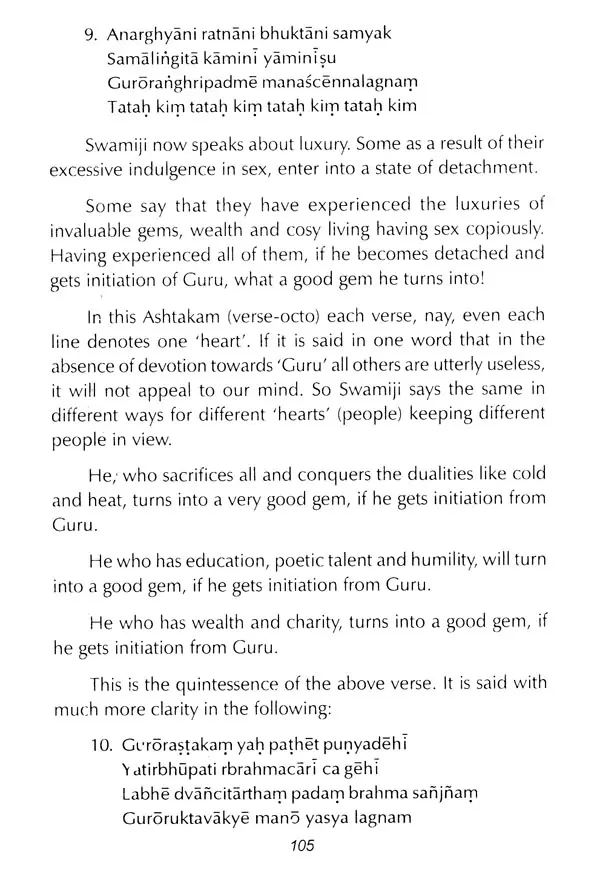 ---
We Also Recommend