Sri Vidya Sagaram: Caturayatana Puja (Volume-2)
$4500

$45.00
Tax included.
Shipping
calculated at checkout.
---
---
Book Specification
| | |
| --- | --- |
| Item Code: | NAH165 |
| Author: | Atmananda Natha |
| Publisher: | Sri Vidya Temple Society |
| Language: | Transliterated Text |
| Edition: | 2014 |
| Pages: | 352 |
| Cover: | Paperback |
| Other Details | 11.0 inch x 8.5 inch |
| Weight | 750 gm |
Book Description
Introduction
Sri Vidyasagaram - 2 in Tamil was released in September 2012 as the 37th Navaratri malar of the Rajarajeswari peetam. It is now being brought out in English for the benefit of the devotees. Sri Vidyasagaram - 2 deals with the caturayatana puja, which is performed as part of the Navavarana puja. The significance and necessity of performing the caturayatana puja have been described in "Sri Vidya Saparya Vasana" written by Sri Cidananda Natha. In Caturayatana Puja, Ganesa, Surya, Visnu and Siva are worshipped in the South-West, North-West, North-East and South-East directions around the Sri cakra, as could be seen from "Nairrute ea Ganesanam Suryam Vayavya eva ca | Isane Visnumagneya Sivancaiva pujayet"
The Puja Vidhanam, astottara sata, sahasra and trisati namavaLis, Kavacam, Stotras, verses in Tamil and mantra tatvarthas have been included in order to enable Sri Vidya upasakas to perform detailed pujas on special days such as, on Vinayaka caturthi to Ganesa; Sankranti (pongal) to Surya; Rama Navami, Krishnashtami, Vaikuntha Ekadasi to Vishnu; and Sivaratri, Arudra days to Siva. It is our great fortune that Sri Atmananda Natha has compiled the details required, to whom we are ever grateful. We wish to thank Smt. Guruguhamba, Sri Kriyananda for their continued help and to Smt. Geetha Karthikeyan and Sri P .S. Karthikeyan for their enthusiastic support in the preparation of the book.
As usual Smt. Lalitha Rammoorthy (Impress Associates) has done a commendable job in type-setting with utmost care. Needless to say that Sri Lakshminarayanan of Maruthi Graphics has to be thanked for his extreme co-operation in getting the book printed in a short time.
Contents
| | | |
| --- | --- | --- |
| | Introduction | viii |
| 1. | Sri Ganesa Puja Vidhanam | |
| | Rsyadi nyasah | 1 |
| | Kara Sadanga nyasah | 1 |
| | Ganesa Matrka Nyasah | 2 |
| | Pitha Puja | 4 |
| | Pitha Saktih | 6 |
| | Sodasopacara Puja | 7 |
| | Avarana Puja | |
| | Anujna | 10 |
| | Sadanga Puja | 10 |
| | Guru Mandalam | 10 |
| | Prathamavaranam | 13 |
| | Dvitiyavaranam | 13 |
| | Trtiyavaranam | 14 |
| | Turiyavaranam | 15 |
| | Pancamavaranam | 16 |
| | Uttaranga Puja | 17 |
| | Sri Ganesa Astottara sata NamavaLih | 19 |
| | Sri Vallabha Siddhalaksmyamba Astottara satam | 21 |
| | Sri Maha Ganapati Sahasra NamavaLi | 25 |
| | Sri Ganapati Mulamantra Trisati NamavaLi | 42 |
| | Trailokya Mohana Ganesa Kavacam | 47 |
| | Sri Ganesa Pancaratnam | 49 |
| | Ganapatyatharva Sirsopanisat | 50 |
| | Caturavrtti Ganapati Tarpanas | 52 |
| | Sri Vinayagar Agaval | 53 |
| | Tiruppugazh | 56 |
| | Kandar Antadi | 57 |
| | Tirumandiram Vinayagar Kappu | 57 |
| | Inner Meaning of Maha Ganapati Mantra | 58 |
| | (Sri-la-Sri Venkata Narasayya) | |
| | Sri Maha Ganapati Meditation (Initial) | 61 |
| | K. Ramesh (Atmananda) | |
| | Sri Maha Ganapati Meditation (In Depth) | 63 |
| | K. Ramesh (Atmananda) | |
| | Sri Ganesa in Lalitopakhyana | 66 |
| | Maha Ganapati Upasana | 69 |
| | Sri Amrtananda Yogi | |
| 2. | Sri Surya Puja Vidhanam | |
| | Rsyadi Nyasah | 75 |
| | Sri Surya Matrka Nyasah | 76 |
| | Kara Sadanga Nyasah | 78 |
| | Murti Nyasah | 79 |
| | Aksara Nyasah | 79 |
| | Pitha Puja | 79 |
| | Pitha Saktih | 81 |
| | Sodasopacara Puja | 81 |
| | Avarana Puja | |
| | Guru Mandalam | 83 |
| | Prathamavaranam | 84 |
| | Dvitiyavaranam | 85 |
| | Trtiyavaranam | 85 |
| | Caturthavaranam | 86 |
| | Pancamavaranam | 86 |
| | Sasthavaranam | 87 |
| | Uttaranga Puja | 88 |
| | Surya Astottarasata NamavaLih | 90 |
| | Aditya Hrdaya Surya Astottara sata NamavaLih | 92 |
| | Sri Gayatri Astottara sata NamavaLih | 94 |
| | Surya Graha Sahasra NamavaLih | 96 |
| | Sri Surya Kavacam - 1 | 127 |
| | Surya Namaskaram | 128 |
| | Sri Surya Kavacam - 2 | 132 |
| | Suryastakam | 136 |
| | Aditya Hrdayam | 137 |
| | Surya Darsanam | 140 |
| | Nayiru - Surya Stuti | 140 |
| | Suriyanar Koyil Arutpugazh | 142 |
| 3. | Sri Visnu Puja Vidhanam | |
| | Rsyadi Nyasah | 147 |
| | Kara sadanga nyasah | 147 |
| | Kesavadi Matrka Nyasah | 149 |
| | Visnu Dasavidha Nyasah | 153 |
| | Pitha Puja | 154 |
| | Pitha Saktih | 154 |
| | Sodasopacara Puja | 155 |
| | Guru Mandalam | 156 |
| | Avarana Puja | |
| | Sadanga Puja | 157 |
| | Prathamavaranam | 158 |
| | Dvitiyavaranam | 158 |
| | Trtiyavaranam | 159 |
| | Caturthavaranam | 159 |
| | Pancamavaranam | 160 |
| | Sasthavaranam | 160 |
| | Saptamavaranam | 161 |
| | Astamavaranam | 162 |
| | Uttaranga Puja | |
| | Sri Visnu Astottara Sata NamavaLih | 165 |
| | Laksmi Astortara Sata NamavaLih | 169 |
| | Sri Visnu Sahasra NamavaLih | 171 |
| | Sri Mahavisnu Trisat NamavaLih | 188 |
| | N arayana Kavacam | 194 |
| | Narayana Upanisat | 198 |
| | Visnu Satanama Stotram | 199 |
| | Madhurastakam | 200 |
| | Visnu Padadi Kesarrta Vamana Stotram | 201 |
| | Bala Mukundastakam | 207 |
| | Tiruppavai | 208 |
| | Nalayira Divya Prabandham | 215 |
| | Tiruppallandu | 216 |
| | Narayana Pancasati | 218 |
| | Narayana Mantra Tatvartha | 235 |
| | Sacred Abodes of Sri Mahavisnu | 240 |
| 4. | Siva Puja Vidhanam | |
| | Rsyadi Nyasah | 241 |
| | Karasadanga Nyasah | 241 |
| | Siva Sakti Kala Nyasah | 242 |
| | Sivasya Dasa Vidha Nyasah | 245 |
| | Pitha Puja | 246 |
| | Pitha Saktih | 247 |
| | Sodasopacara Puja | 248 |
| | Avarana Puja | |
| | Sadanga Puja | 249 |
| | Guru Mandalam | 251 |
| | Prathamavaranam | 252 |
| | Dvitiyavaranam | 253 |
| | Trtiyavaranam | 254 |
| | Caturthavaranam | 254 |
| | Pancamavaranam | 255 |
| | Sasthavaranam | 255 |
| | Uttaranga Puja | 256 |
| | Sivastottara sata NamavaLih | 258 |
| | Sn Lingastottara sata NamavaLih | 260 |
| | Siva Pancaksari Astottara sata NamavaLih | 262 |
| | Gauri Astottara sata NamavaLih | 266 |
| | Sivastottara Sahasra NamavaLih | 268 |
| | Sri Rudra Nama Trisati | 282 |
| | Lingastakam | 287 |
| | Siva Pancaksara Stotram | 288 |
| | Siva Padadi Kesanta Vamana Stotram | 289 |
| | Siva Kesadi Padanta Vamana Stotram | 294 |
| | Siva Kavacam | 297 |
| | Indraksi Stotram | 303 |
| | Panniru Tirumurai | |
| | Tirujnanasambandar Tevaram | 307 |
| | Tirunavukkarasu Swamigal, Tevaram | 307 |
| | Sundaramurti SwamigaL (Tiruttondattogai) | 309 |
| | Manikkavacakar | |
| | Siva Puranam | 312 |
| | Tiruvempavai | 315 |
| | Tiruvisaippa | 319 |
| | Tirumandiram | 320 |
| | Arpudat Tiruvantadi | 320 |
| | Periya Puranam | 320 |
| | Pancaksara Rahasiyam | 321 |
| | Sivatatva Virmarsini | 326 |
| | The Temples of Lord Siva | 328 |
| | Appendix | |
| 1. | Sri Hrimkara Trisati NamavaLih | 329 |
| 2. | Rasmimala Stotram | 339 |
Sample Pages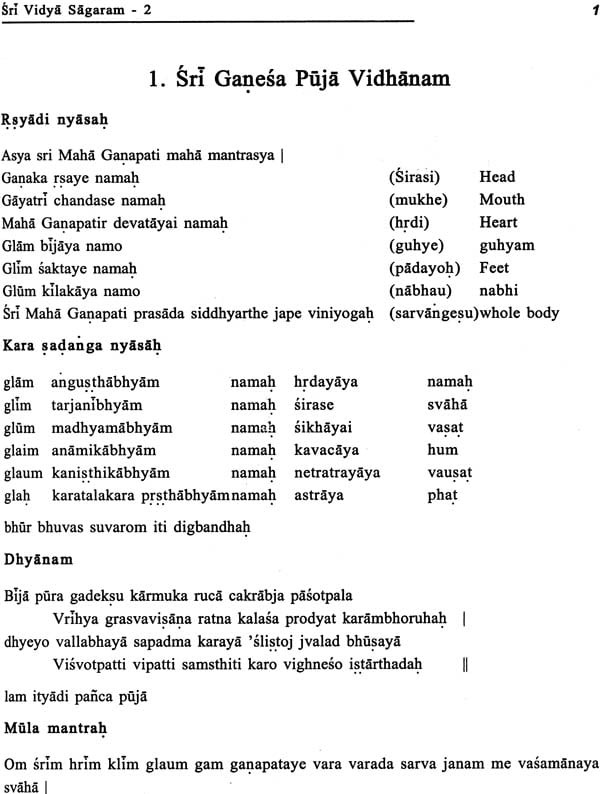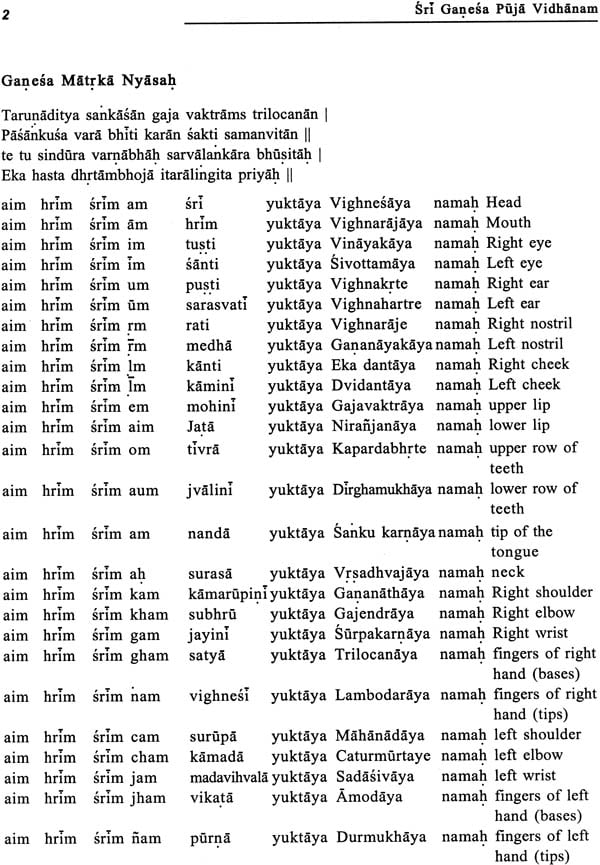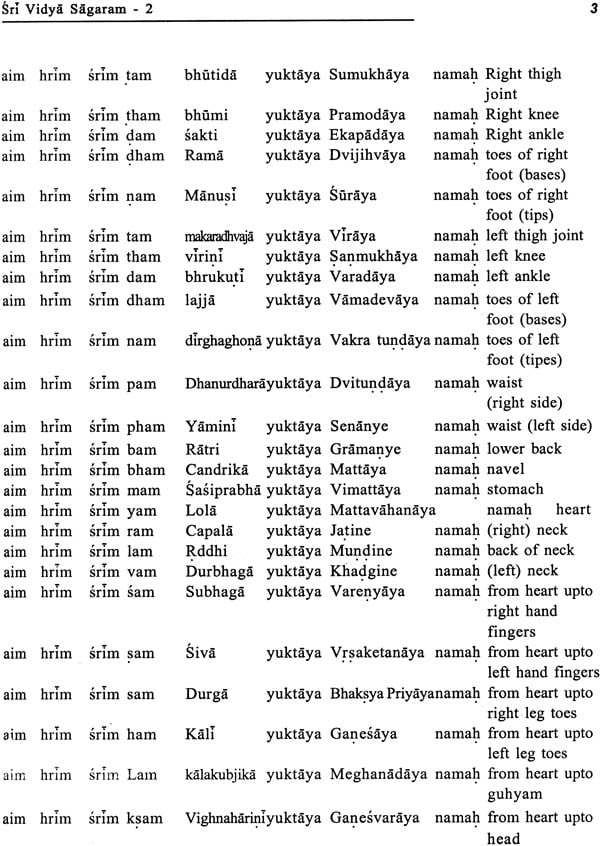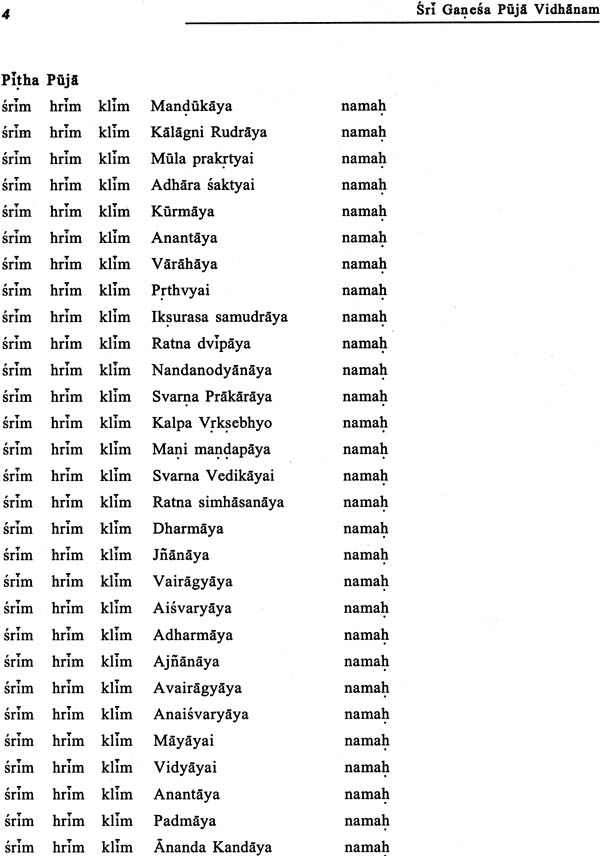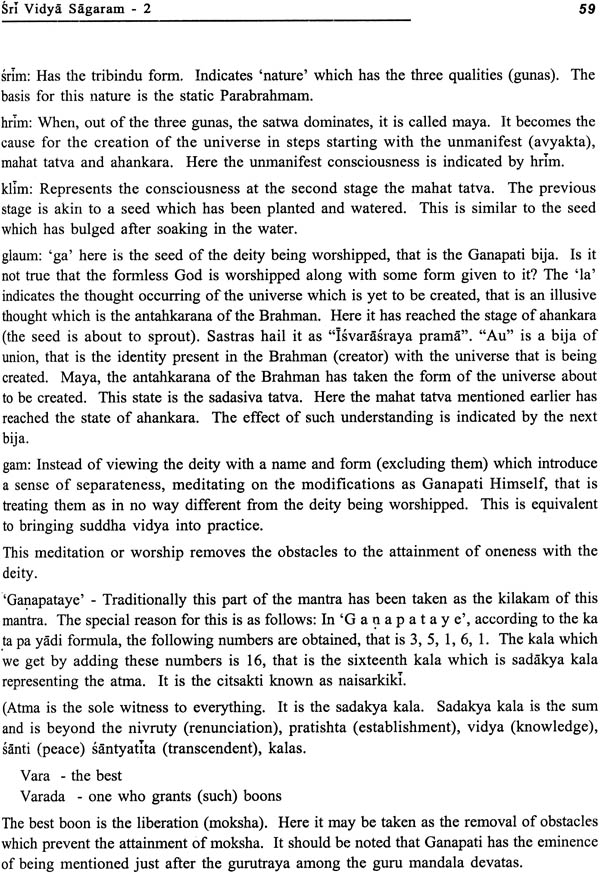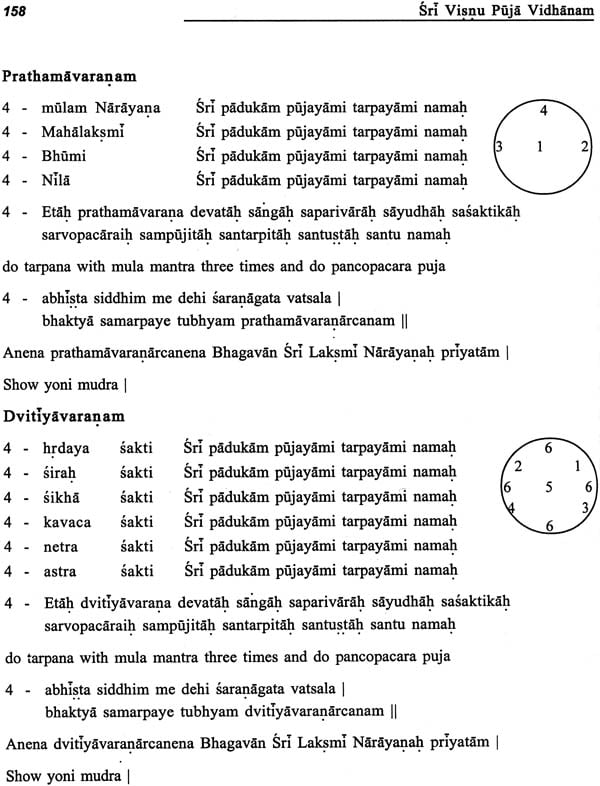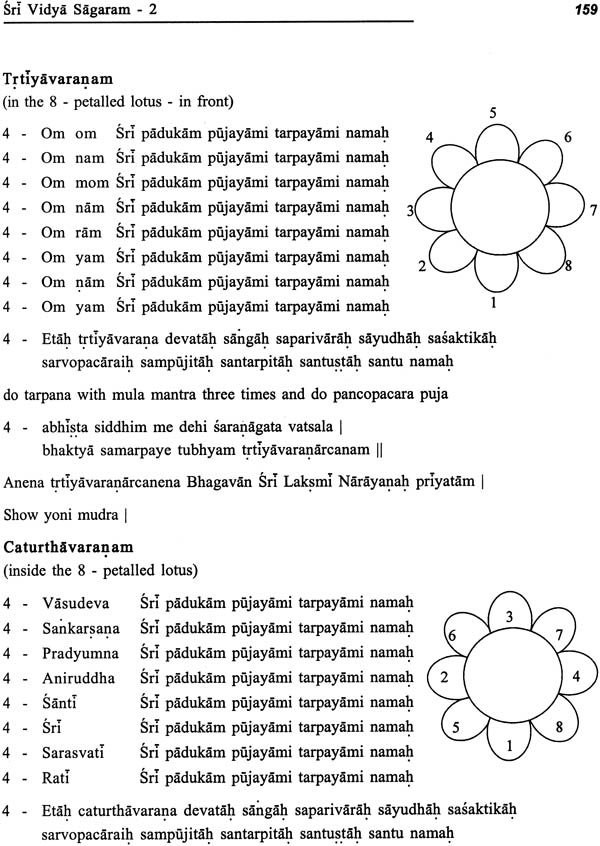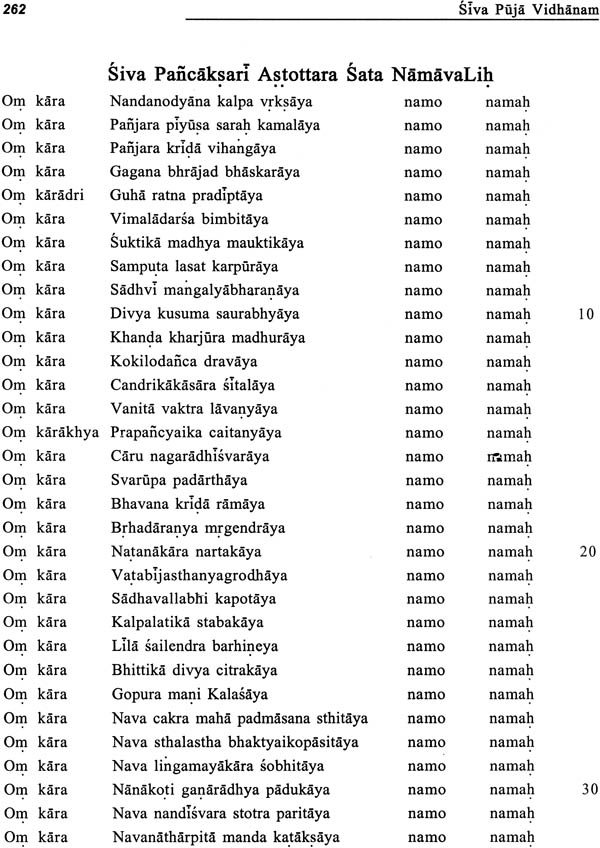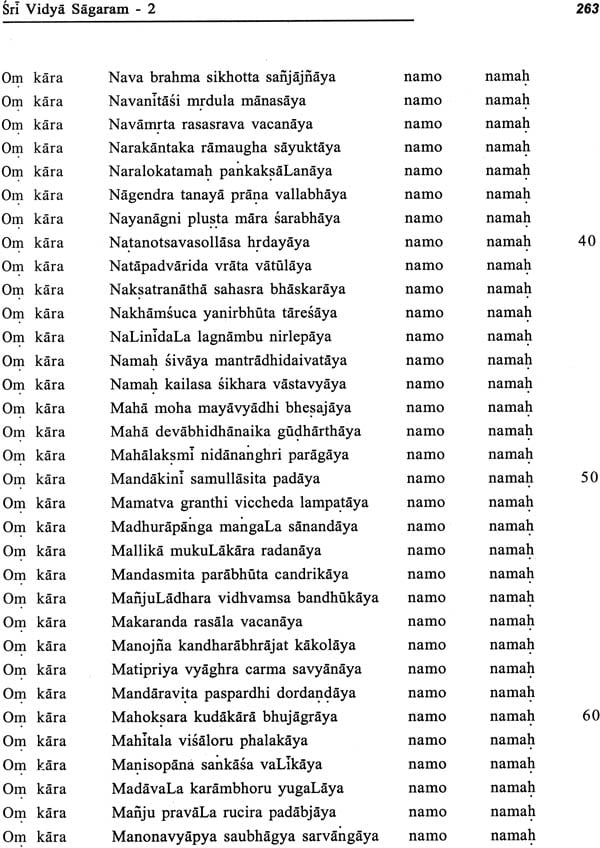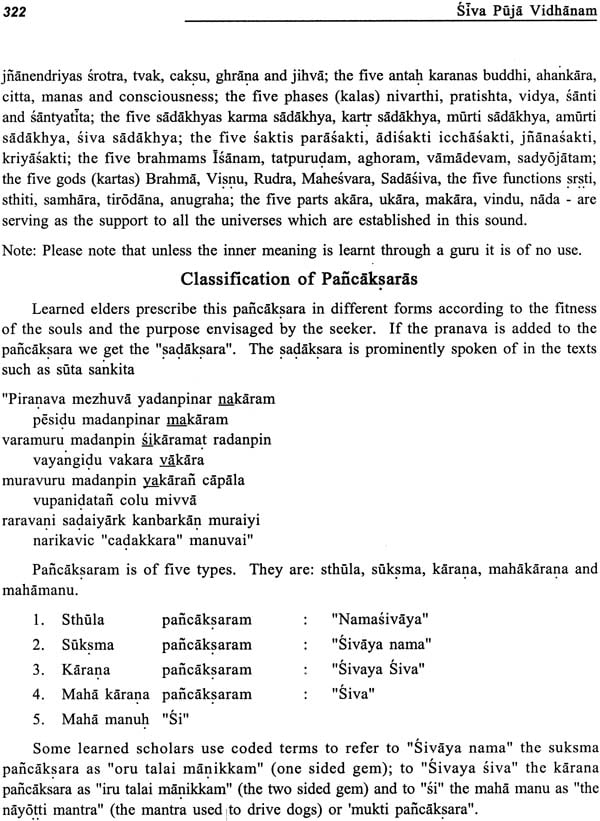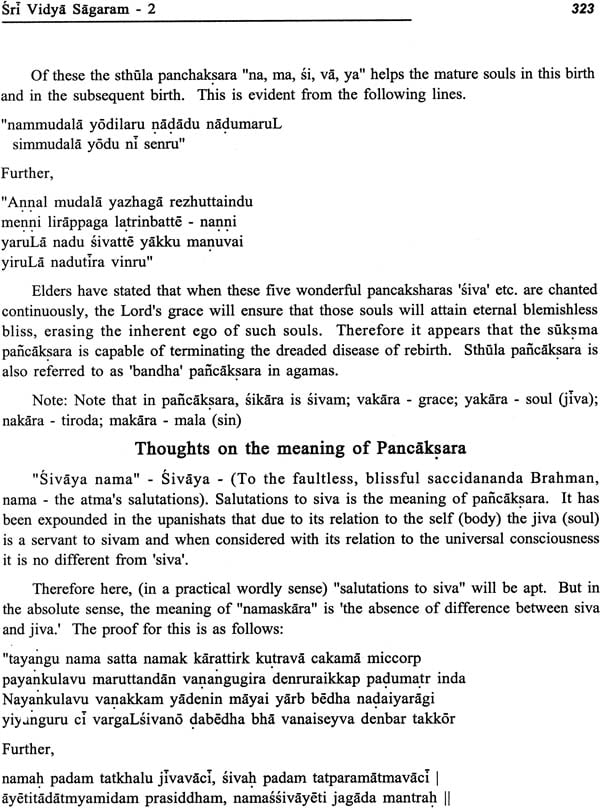 ---
We Also Recommend