Status of Muslims and Madarsa Education in Varanasi
$4100

$41.00
Tax included.
Shipping
calculated at checkout.
---
---
Book Specification
Book Description
About the Book
In recent years, a good number of empirical studies have been undertaken mainly under the auspices of development partners at the institutional and country levels. Several NGOs, local and international, have also undertaken studies focusing on Madarsas. A number of scholarly papers have also been produced by scholars. A significant body of information and insights about the functioning of Madarsas has been generated in the process. What is needed, for policy purposes, is to synthesize the findings and insights. The present study attempts to achieve this purpose, In addition, a good deal of primary data was also gathered from a field survey for this study.
Madarsas are popular educational institutions situated all over Varanasi. They provide an avenue of educating children in rural and urban areas. From primary to post graduate levels, there are 110 Madarsas in the Varanasi, with a total of 41,138 students and 1475 teachers, Out of 41,138 students, 21,191 are male and 20,612 are female students and out of 1475 teachers, 829 are male and 646 are female teachers. Mostly students have poor socio economic condition. Their parent's monthly income was below Rs. 5000.
The present study presents a seven pronged strategy that includes: (a) strategy of integration and diversity to retain the uniqueness of Madarsa education within the unified stream; (b) strategy of curriculum and pedagogy development; (c) strategy of capacity development; (d) strategy of competitive development through. introduction of market elements for self motivated reforms; (e) strategy of participative development; (f) strategy of inclusive development; and (g) strategy of dealing with the issue of militancy, as a separate security issue, not to be confused with the modernization of Madarsas.
About the Author
Dr. Shaila Parveen is an associate professor in the Department of Social Work Mahatma Gandhi Kashi Vidyapith Varanasi. Her professional experience spread over 15 years includes both practice and teaching both at graduate and under graduate levels. She has considerable research experience on women minorities health voluntary welfare agencies and is deeply involved in various health programmes for women in slums and villages.She has authored and co authored four books more than 20 research papers and has presented papers at many National and International Seminars/Conferences. She is the memebr of of Several Universities and National level committes. She has completed three Major Projects sponsered by NCW. UGC and ICSSR. She has also done evaluation research for CRY and Tata Trust. Her Major Areas of Thrust are minorities, Woman and Health.
**Contents and Sample Pages**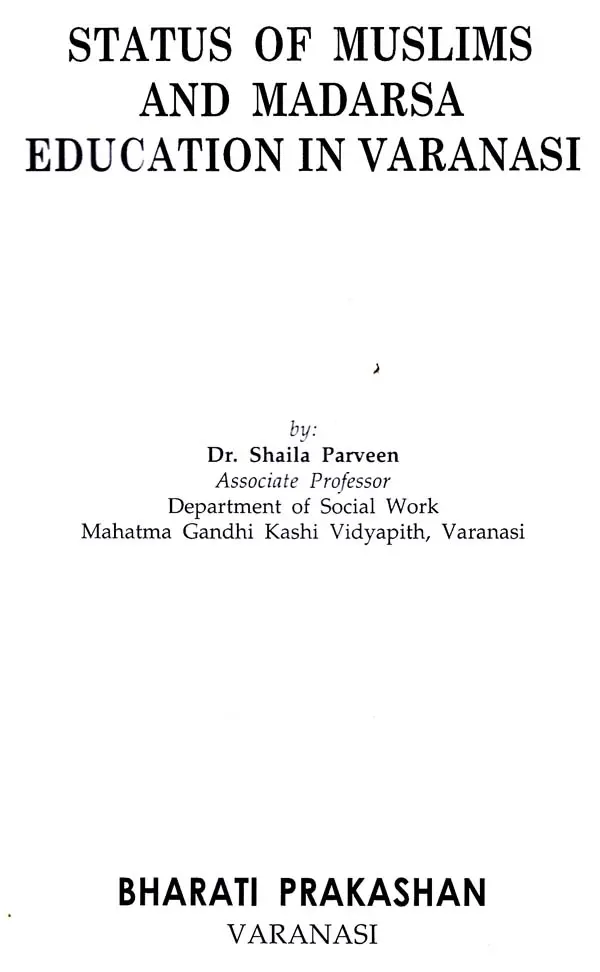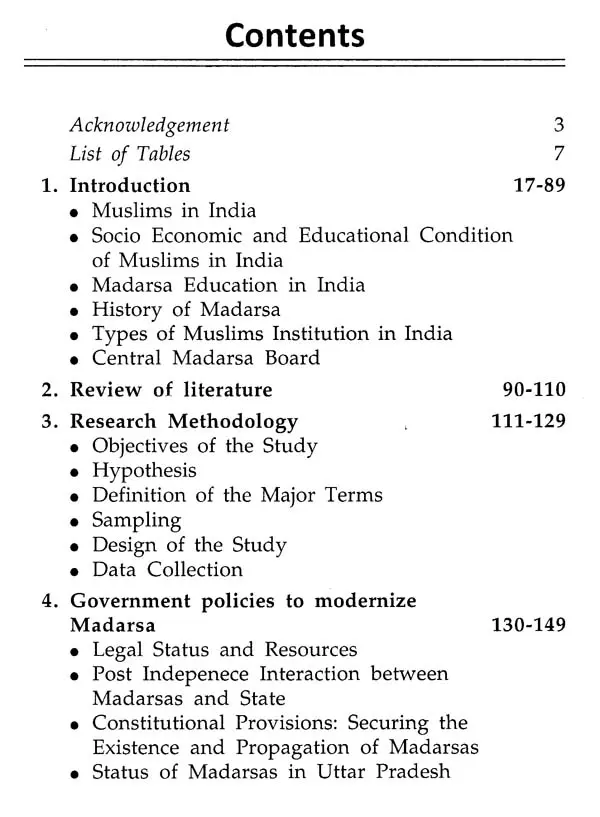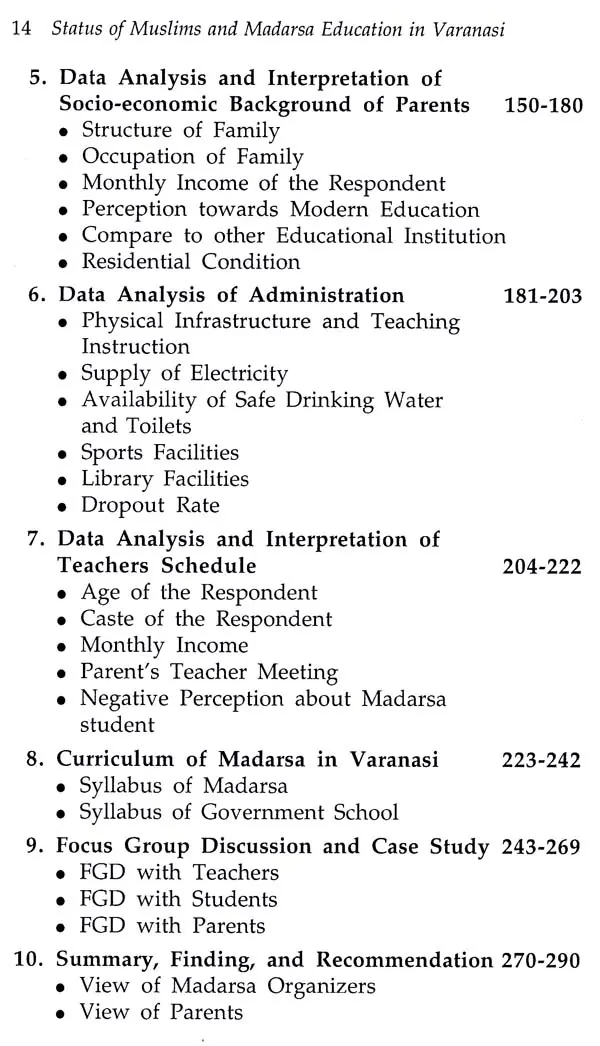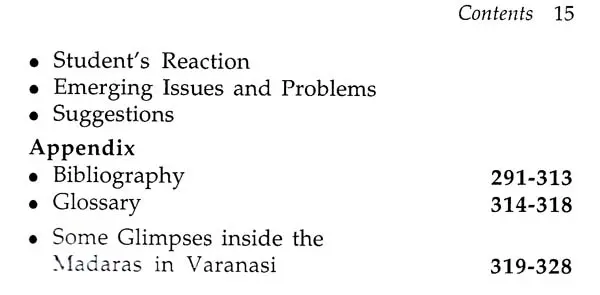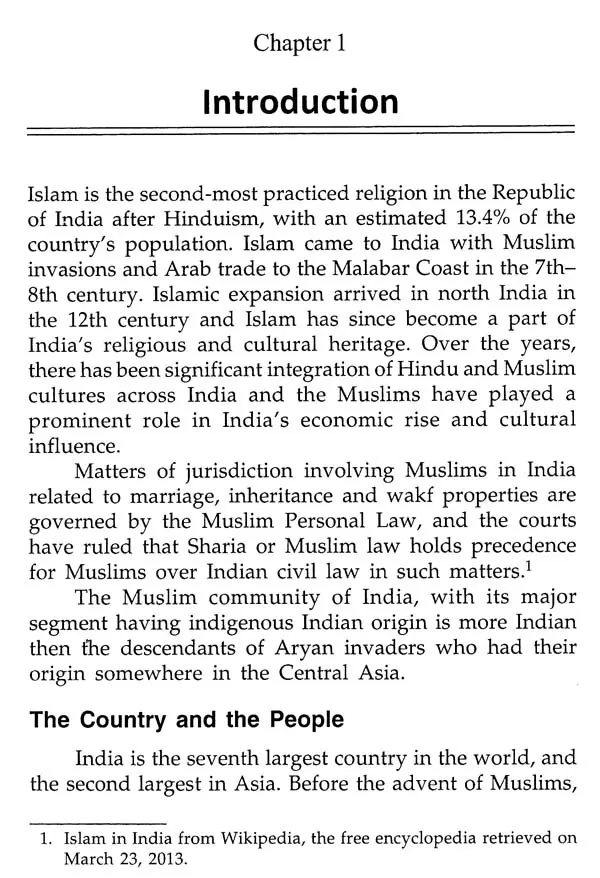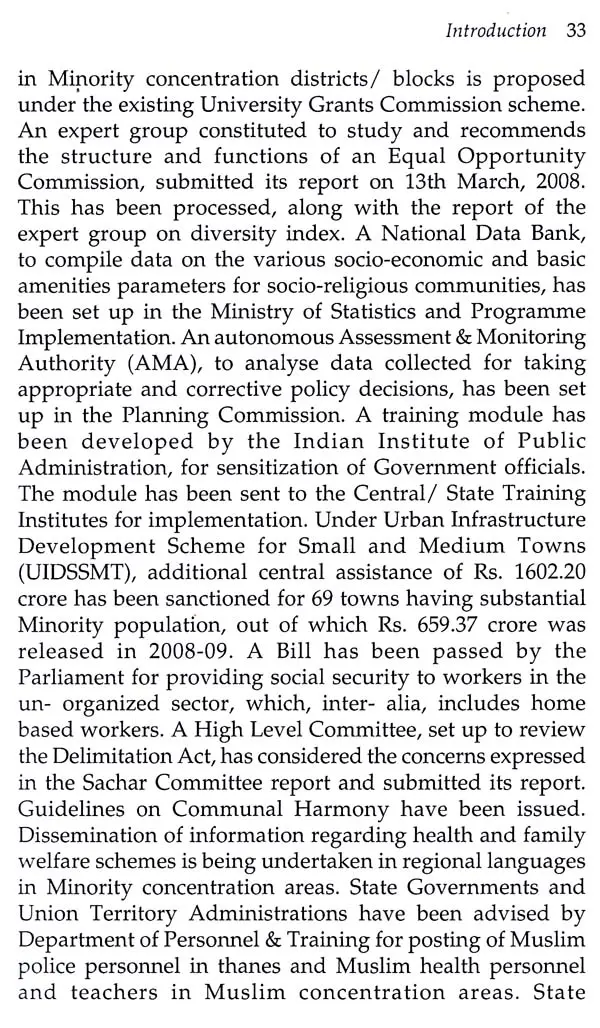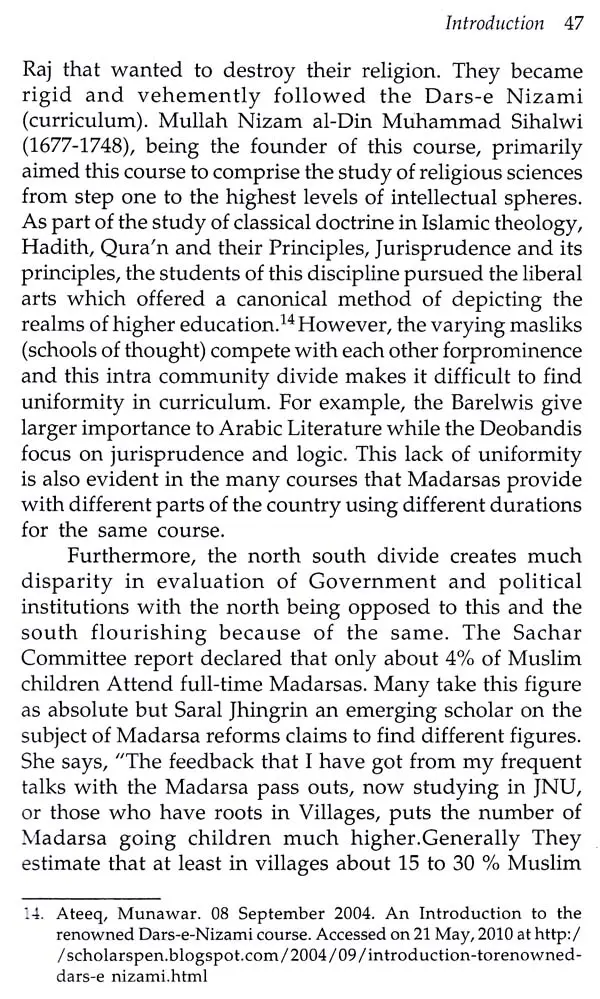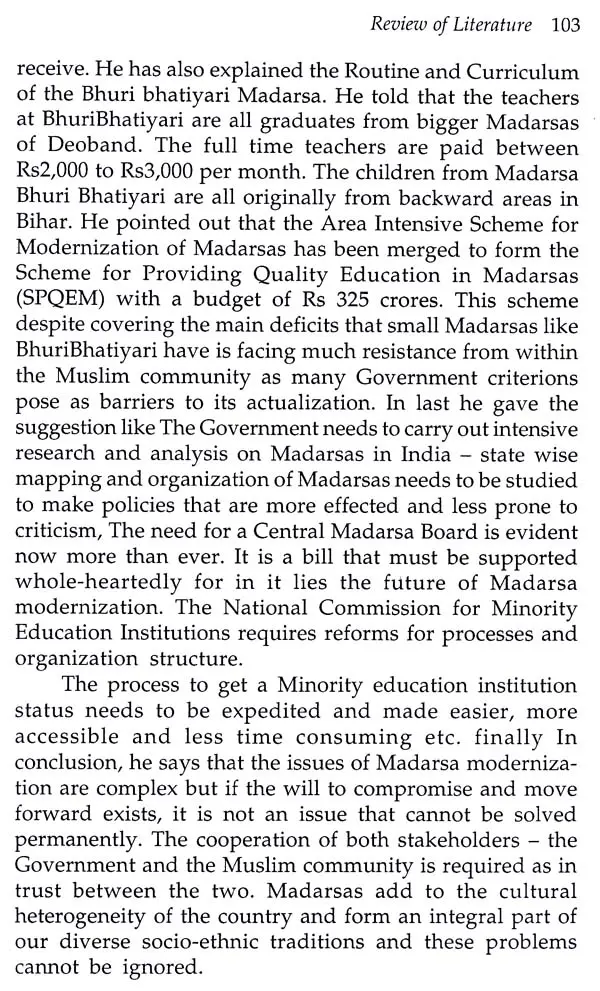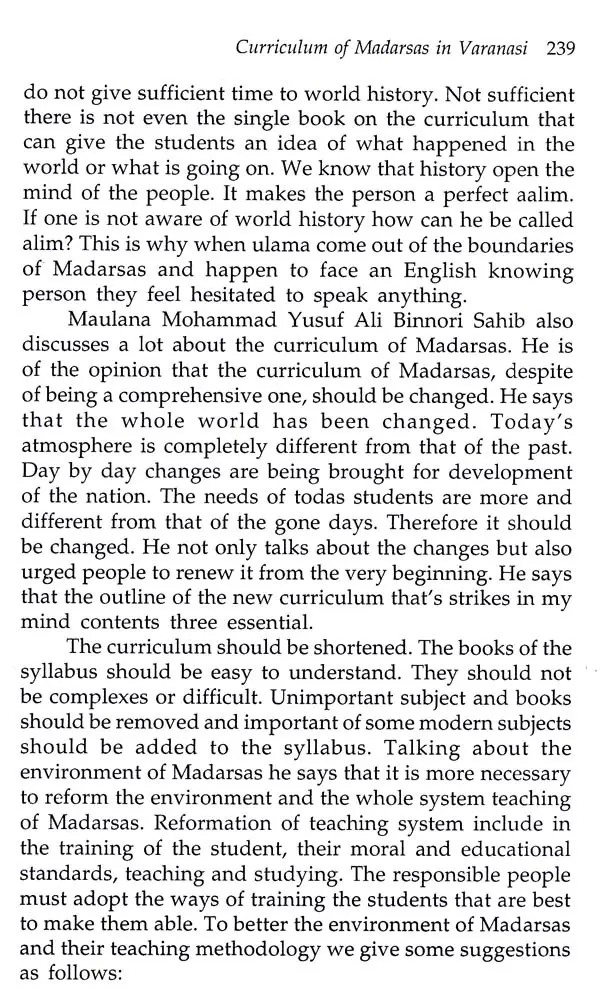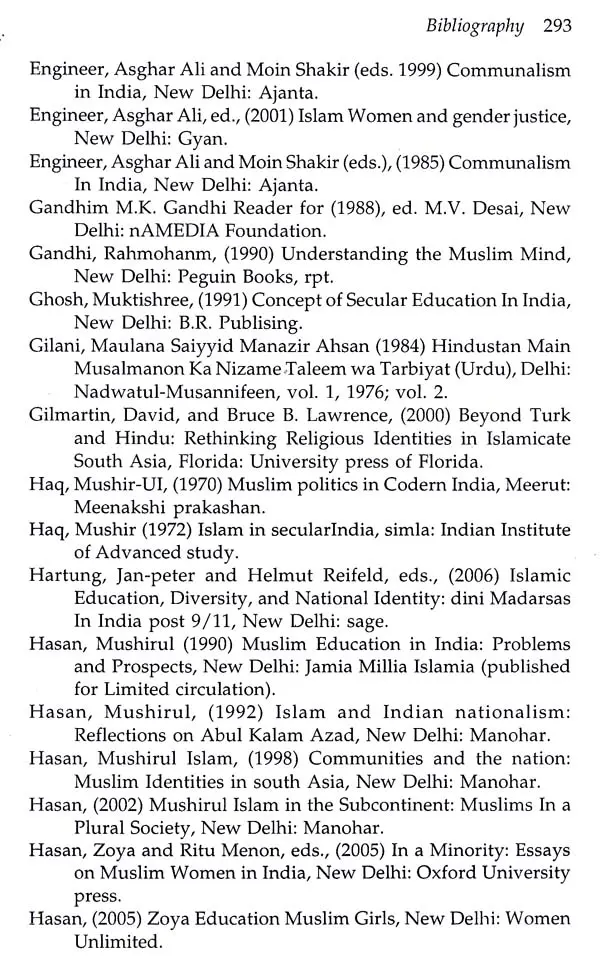 ---
We Also Recommend