Stones- Salient Witness to Cultural Diversity of India
$7500

$75.00
Tax included.
Shipping
calculated at checkout.
---
---
Book Specification
| | |
| --- | --- |
| Item Code: | AZG373 |
| Author: | Jayant Guha and Ganpat Roonwal |
| Publisher: | KAVERI BOOKS |
| Language: | ENGLISH |
| Edition: | 2014 |
| ISBN: | 9788174791436 |
| Pages: | 112 (Throughout Color Illustrations) |
| Cover: | HARDCOVER |
| Other Details | 10.00x7.50 inch |
| Weight | 600 gm |
Book Description
About the Book
Stones: a salient witness to cultural diversity of India depicts the heralding of heritage of Indian history and deciphers how the diversity of craftsman with diverse cultural background of them who crafted these monuments left a profound mark on how the stones were used. These stones with stood, the test of time remaining a salient observers of the cultural diversity.
The cultural diversity of these monuments also points to an enter cultural spirit that exists throughout the history of Indian civilization and the stones speak for themselves.
About the Authors
Jayanta Guha and Ganpat Roonwal both graduated from Banaras Hindu University and entered academia where both rose to professorship in their respective universities namely Jayant Guha at the University of Quebec at Chicotimi in Canada and Ganpat Roonwal at University of Delhi, India. Both have contributed to teaching and research producing some outstanding students and have published research papers in their respective fields.
Preface
The idea for this book emanated from a photographic exhibition by the first author portraying "Stones: a silent witness to the cultural diversity of India" held in 2004 The idea was not to identify the stones that made up the various monuments heralding the heritage of India's history but an attempt to decipher how the divenity of craftsmen with diverse cultural background left their imprint. Of course it is not only the craftsmen but also the cultural background of those who commissioned these monuments left a profound mark how the stones were used. These stones withstood the test of time remaining as silent observers of this cultural diversity.
An exhibition, with limited space needs to be focussed on the theme although the stones themselves vary nature and provenance. A book, however, permits to digress and helps to complete the picture and gives an opportunity to talk about the geological evolution of India and the birth of these rocks which form the cornerstone of all the monuments. This is where the importance of the second author comes in. As an eminent geologist with varied interests and a number of books to his credit. Professor Ganpat Roonwal is ably suited to do justice combining his knowledge of the geology of India to bring to life the 'silent witnesses which are the rocks.
**Contents and Sample Pages**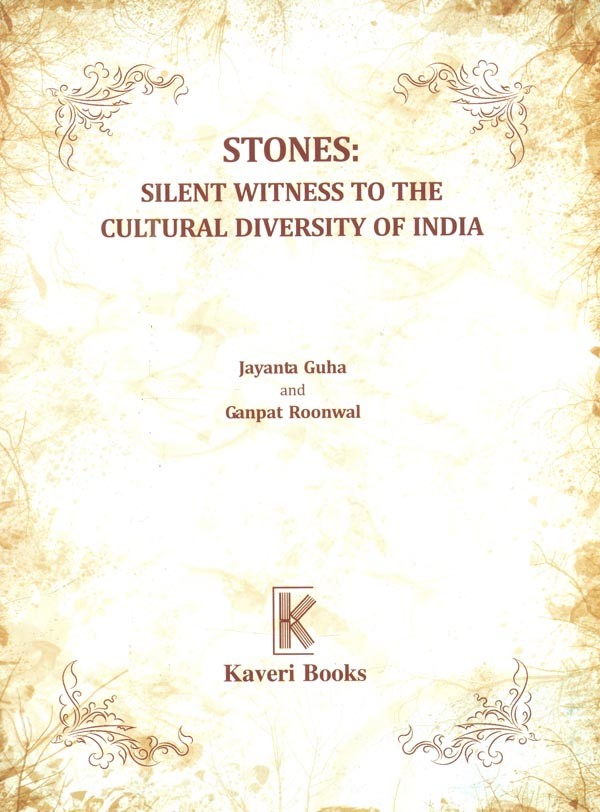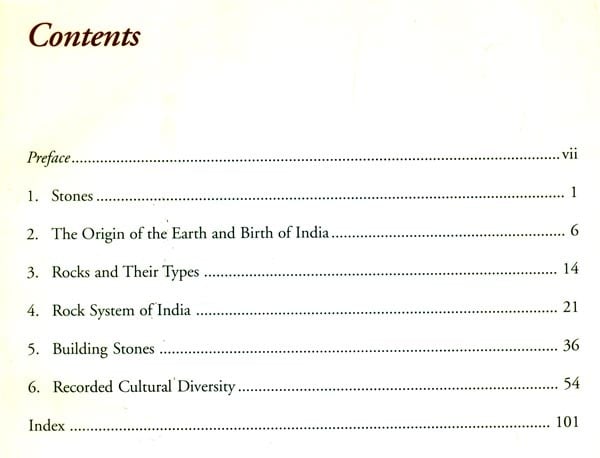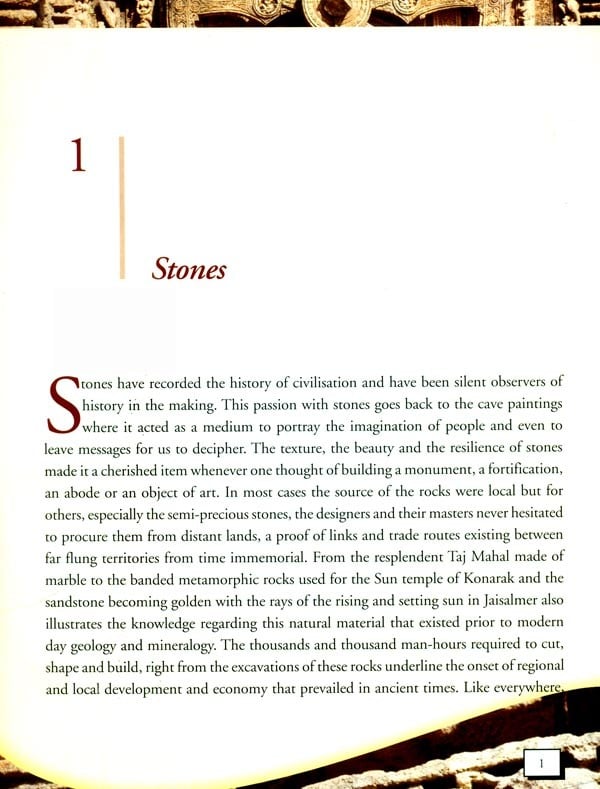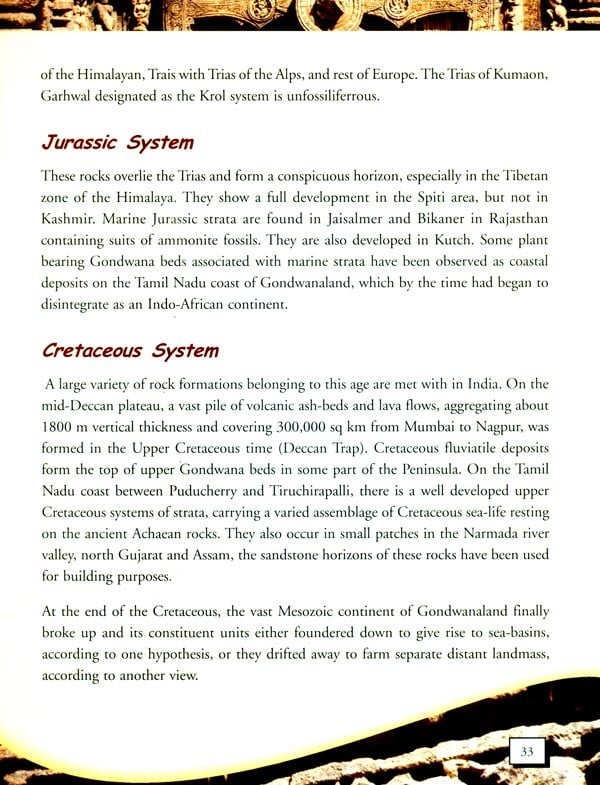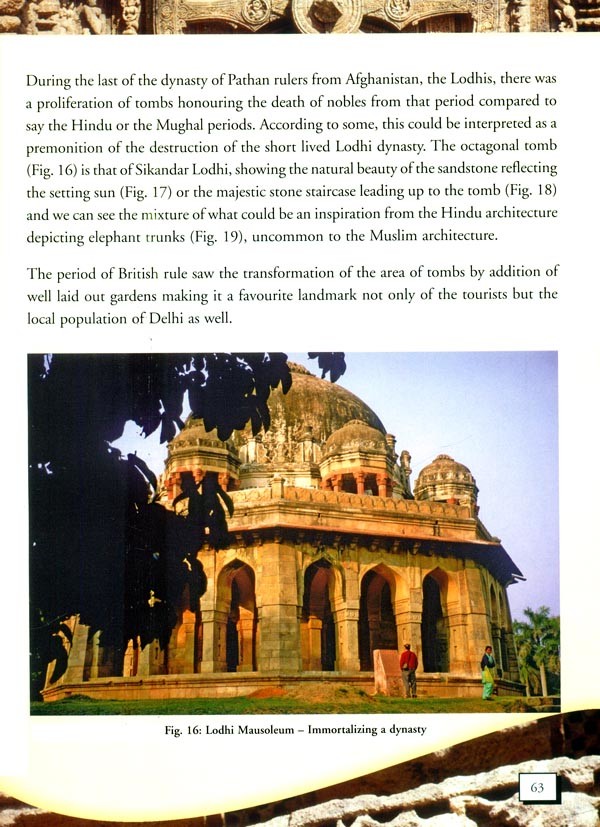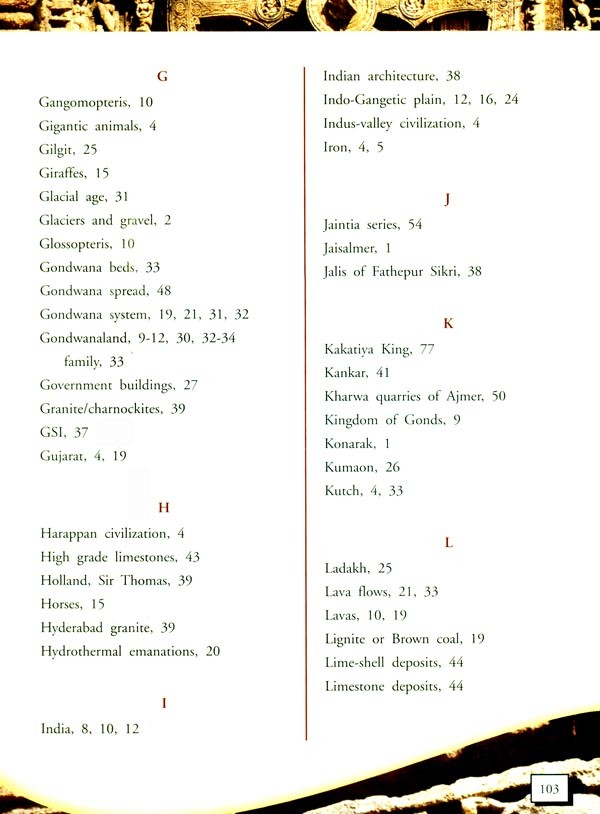 ---
We Also Recommend