Studies in Vedanta Philosophy
$4100

$41.00
Tax included.
Shipping
calculated at checkout.
---
---
Book Specification
| | |
| --- | --- |
| Item Code: | AZE687 |
| Author: | R.K. Panda |
| Publisher: | BHARATIYA KALA PRAKASHAN |
| Language: | ENGLISH |
| Edition: | 2002 |
| ISBN: | 8186050825 |
| Pages: | 322 |
| Cover: | HARDCOVER |
| Other Details | 9.00x6.00 |
| Weight | 520 gm |
Book Description
About the Book
Studies in Vedanta philosophy is an excellent book on Vedantic philosophy. It contains the well-studied articles written by the professional philosophers and modern saints. The articles cover the major schools of Vedantic thought that as beginning from the Vedas. Some of diult concepts have been also expli and analysed keeping in view the f understanding of general readers. bet, a reader will find here something nova. It is expected that the present book will be very much useful to them who are interested in Pedantic literature.
About the Author
Dr. R. K. Panda, the compiler and Editor of this book is a well-known scholar of Sanskrit. He is working as Reader in the Department of Sanskrit, Pali and Prakrit, M.S. University of Baroda. He has published 15 Books, 40 Research papers, 10 poem-collections, 2 story collections, 2 Novels and 2 play collections in Sanskrit.
Preface
The present work, Studies in Vedanta Philosophy is an excellent contribution to Indian philosophical literature in general and Vedantic school in particular. It contains thirty one well-studied articles which are written not by professonal academicians only but also by the great modern interpreters like swami Satprakashananda, swami Vireswarananda, swami Tapasyananda, swami Swahananda, swami Gnaneswarananda and Swami Vimalananda who have really realised the essence of Vedanta in their life. Great academicians like A.G. Krishna Warrier, M.P. Pandit, Roma Chaudhuri, P.K. Sundaram, M.K. Venkatarama lyer, Anima sen Gupta and others have also enriched this volume by their valuable articles. We have here research papers on the major schools of Vedantic thought such as Advaita Vedanta, Dvaita Vedanta, Visiṣṭādvaita Vedanta, Suddhadvaita Vedanta and Dvaitadvaitavedänta. Some articles even explicate the difficult problems of Vedanta. So it is expected that the book will be very much useful to the students as well as scholars.
These articles are selected and collected from different published works with a view of creating a source book which will focus on various aspects of the Vedantic systems. Since most of the articles of this book are not written by the professonal academicians but by the well-known saints and visionaries, it has a special importance in the sense that the book explores some unknown or a little-known facts relating to Vedantic thoughts expounded mainly by the great Acharyas of India.
**Contents and Sample Pages**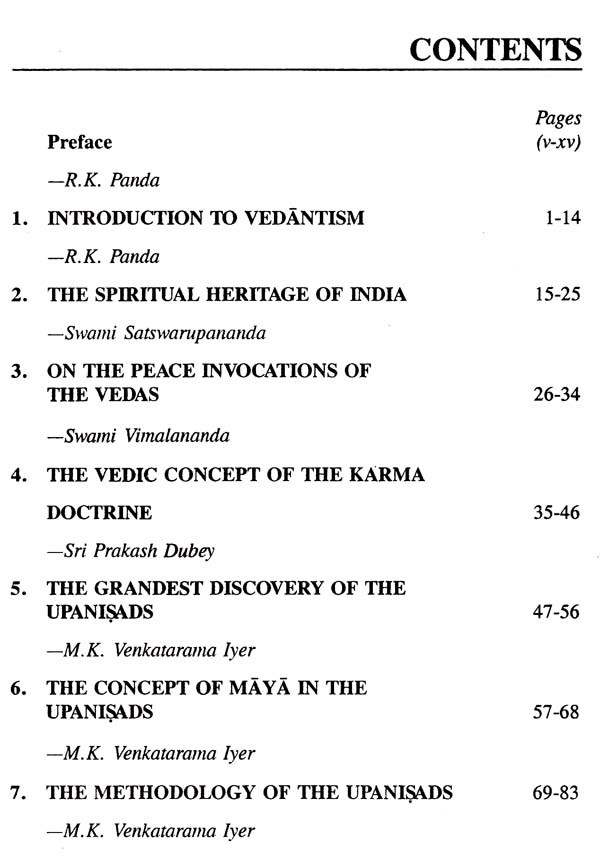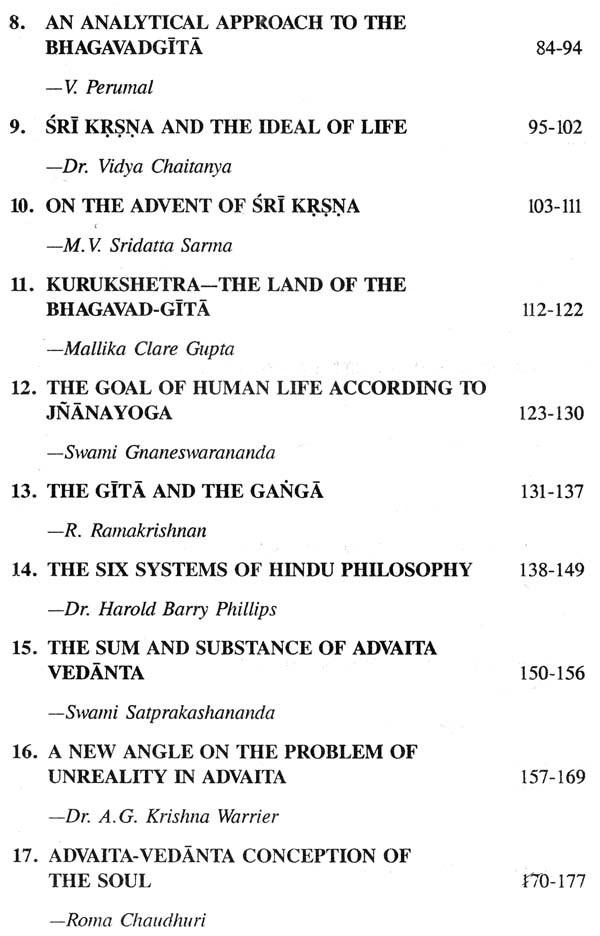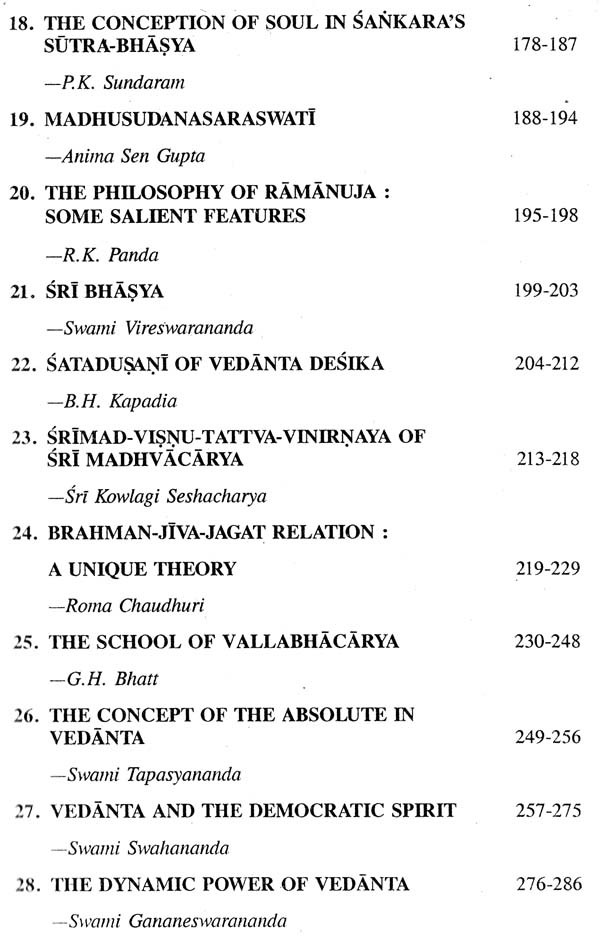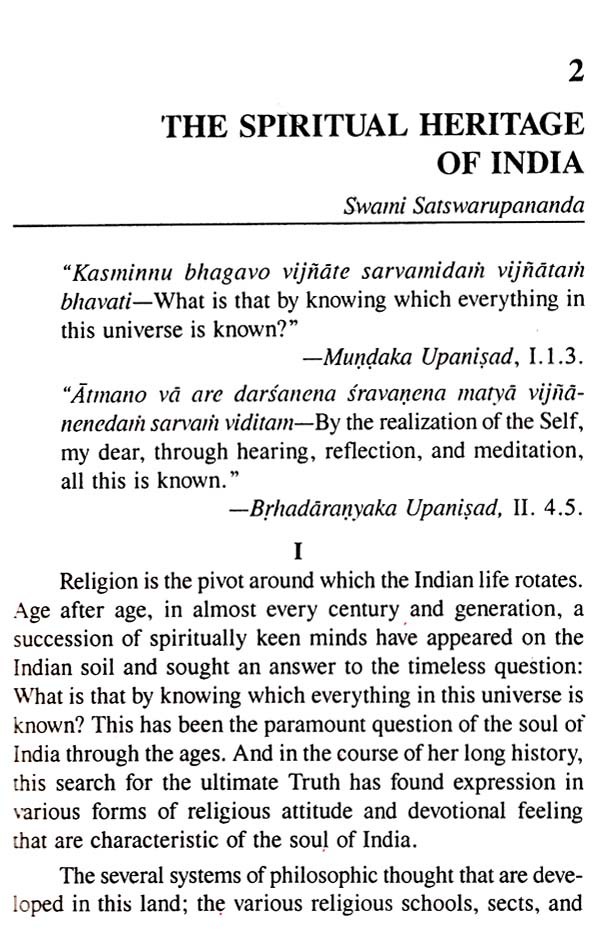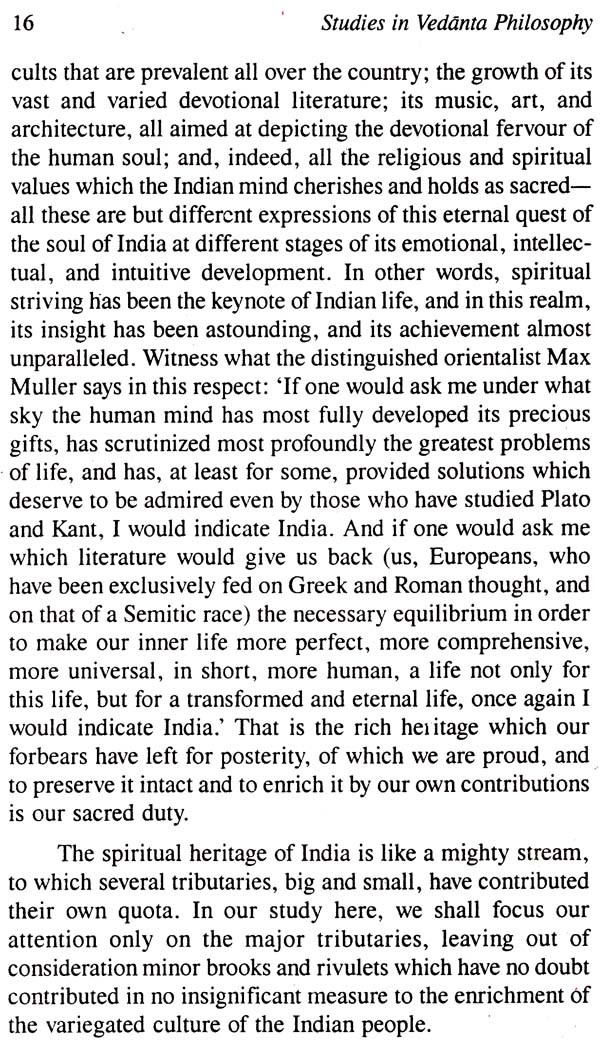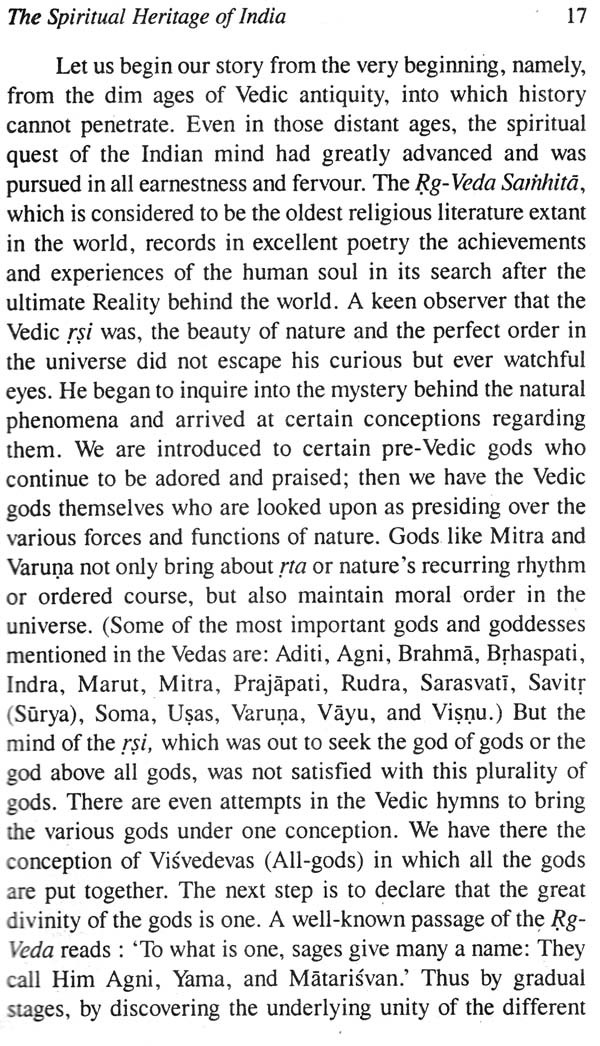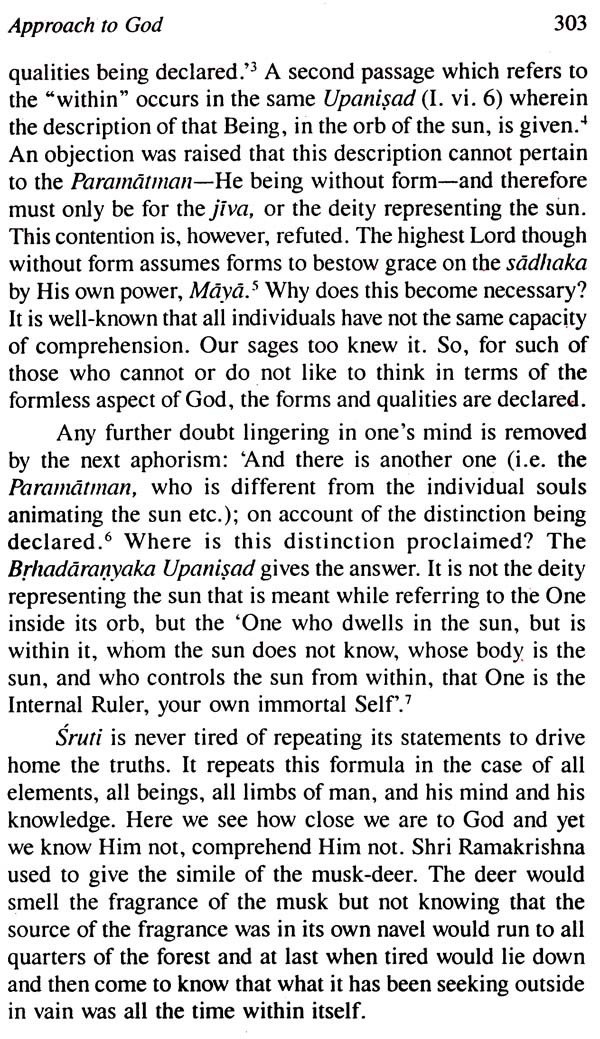 ---
We Also Recommend