Suresvara's Vartika on Yajnavalkya Maitreyi Dialogue
$3800

$38.00
Tax included.
Shipping
calculated at checkout.
---
---
Book Specification
| | |
| --- | --- |
| Item Code: | UAN020 |
| Author: | Shoun Hino |
| Publisher: | Motilal Banarsidass, Kamla Nagar |
| Language: | Sanskrit Text with English Translation |
| Edition: | 1991 |
| ISBN: | 9788120807297 |
| Pages: | 340 |
| Cover: | HARDCOVER |
| Other Details | 9.00 X 6.00 inch |
| Weight | 450 gm |
Book Description
Foreword
In the history of Advaita Vedanta Suresvara occupies an important place inasmuch as he has presented the philosophy of Sankara in his own way, i.e. as theory about the appearance of Reality. He presented this theory in his independent work called the Naiskarmyasiddhi and his commentarial works, the Taittiriyopanisadbharyavartika and the Brhadaranyakopanisadbhasya partika. These two commentarial works, as their names indicate, have often revealed Surefvara's deviation from his teacher and, further, they have referred to some important views of pre Sankara Vedantins like Bhartrprapanca, Dramiḍacarya and others. As such, they provide considerable rich material for fill ing up certain gaps in the history of Indian philosophy. It is, however, unfortunate that no full translation of the Brhadaranya kopanisadbhasyavartika has ever appeared in any language.
It is therefore gratifying that Dr. Shoun Hino brings forth a critical translation of the Vartika on the famous dialogue between Yajnavalkya and Maitreyi from the Bṛhadaranyako panisad which presents the pivotal doctrine of Yajnavalkya's philosophy. The careful annotation to the translation and the Introduction which presents an analytical study of the portion under translation mark Dr. Hino's first step towards the fulfilment of his stupendous undertaking, viz. translation of other portions of this work of Suresvara. I believe that it is only such topic-wise (or section-wise) studies that would enable him (and his collaborators) to secure his (their) aim.
Dr. Hino deserves all compliments for taking this first step and, I feel confident, his work will be delightfully received by the scholarly world.
Preface to the Second Edition
It is great pleasure to have my first book on Surefvara's Vartikas reprinted, while I am busy with my work on further portions of the Vartikas that are undergoing print. Indeed, my feeling that there is need of translating Surefvara's work gets stronger and my attempts towards it, in collaboration with my Guru, could not have materialized without the readiness of the publisher for undertaking the serial publication of such translation of Suresvara's Vartika in its entirety and also his encouraging words, 'any volume of the serial publication should be ever available'. Though this book formed materially the whole of my Ph.D. dissertation and naturally involved some failings here and there, this is now being treated as an initial volume of the whole of Suresvara's Vartika of the Bṛhadaranyakopanisad in translation form and therefore I have made suitable changes therein.
I hope that this newly revised print will also be accepted by readers favourably.
**Contents and Sample Pages**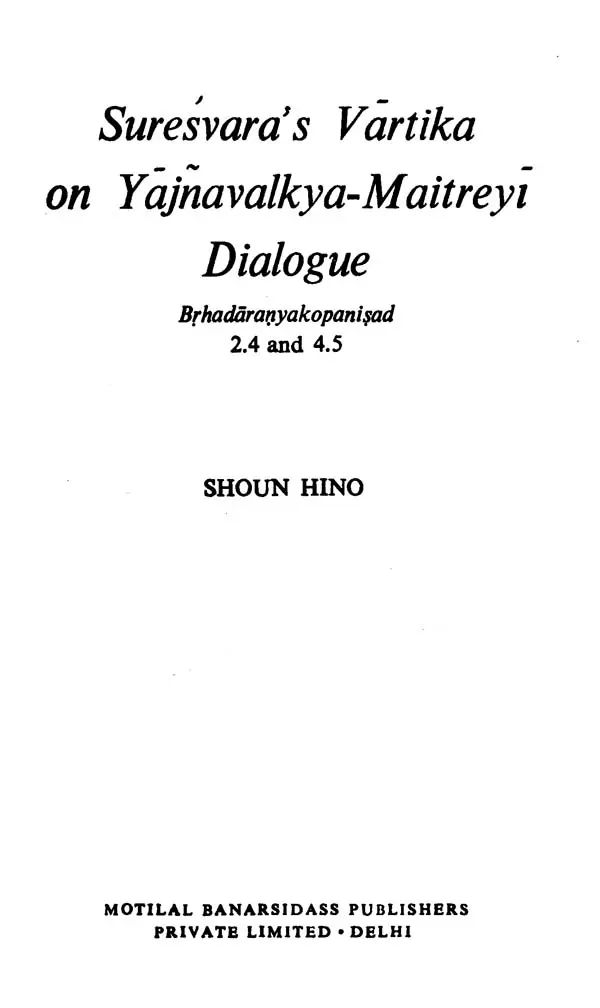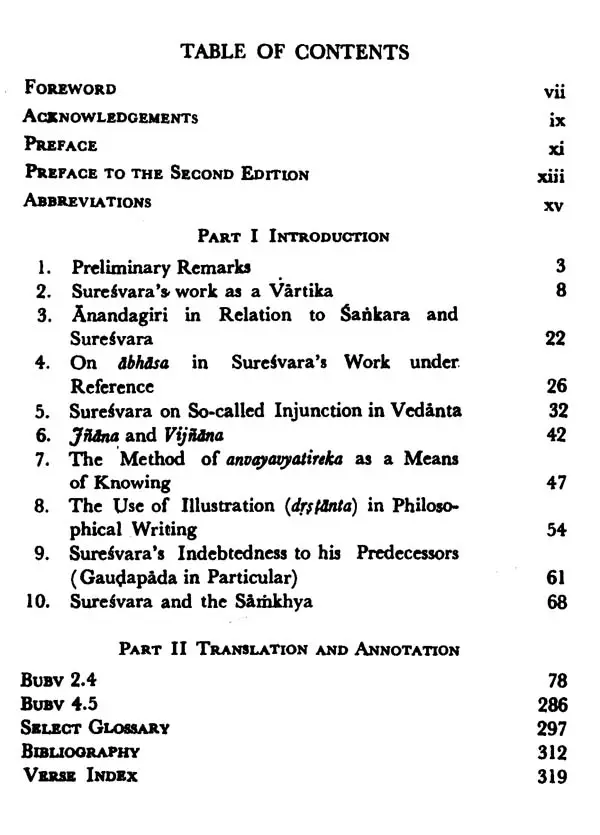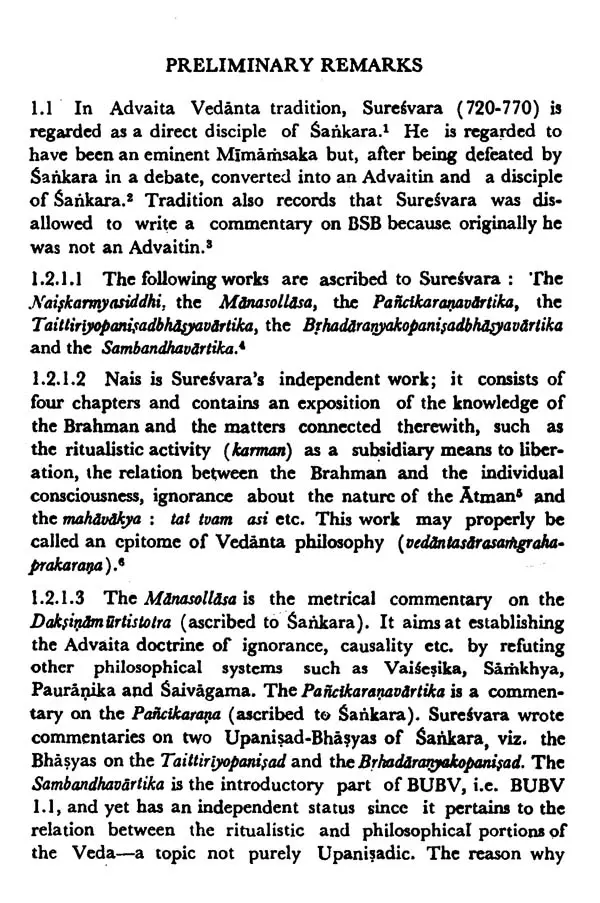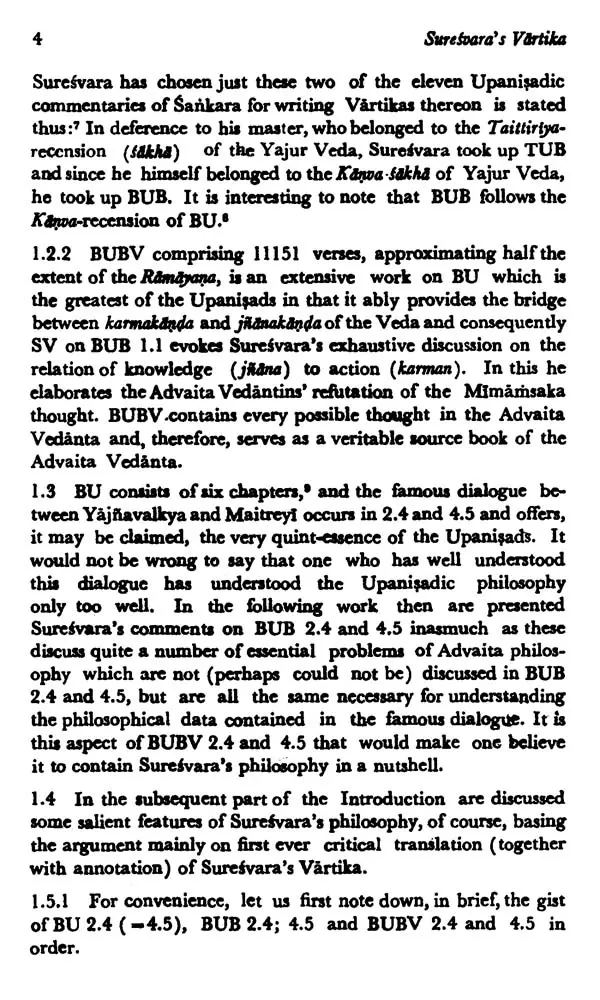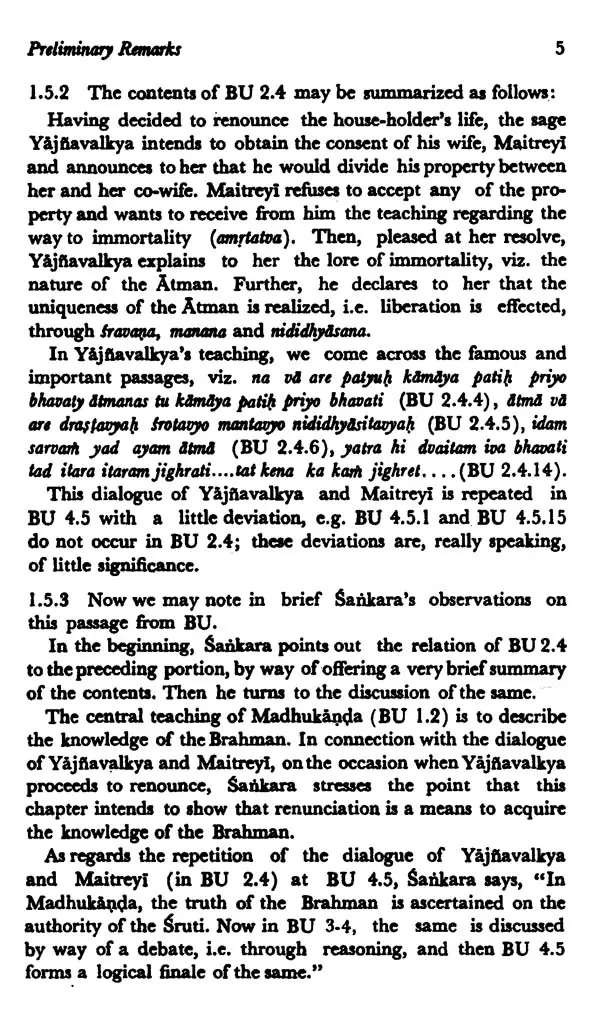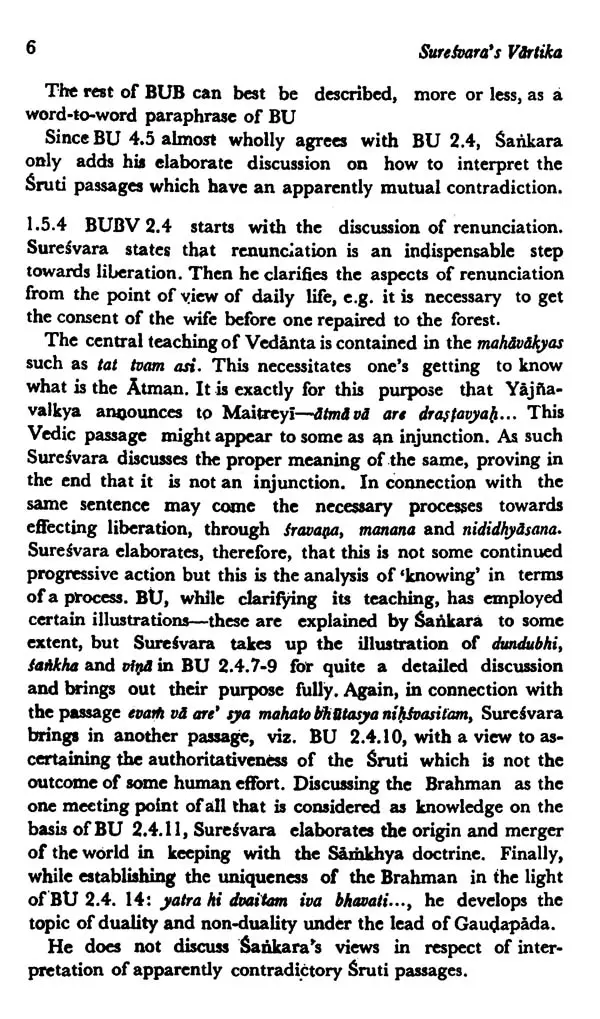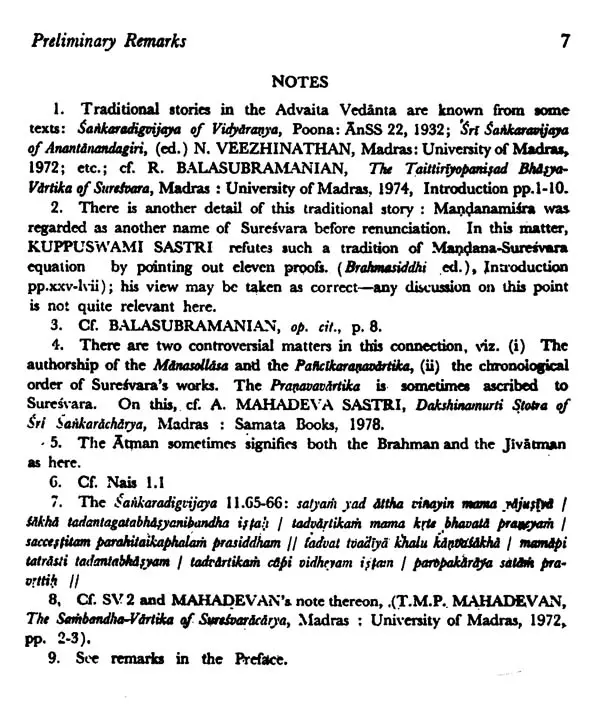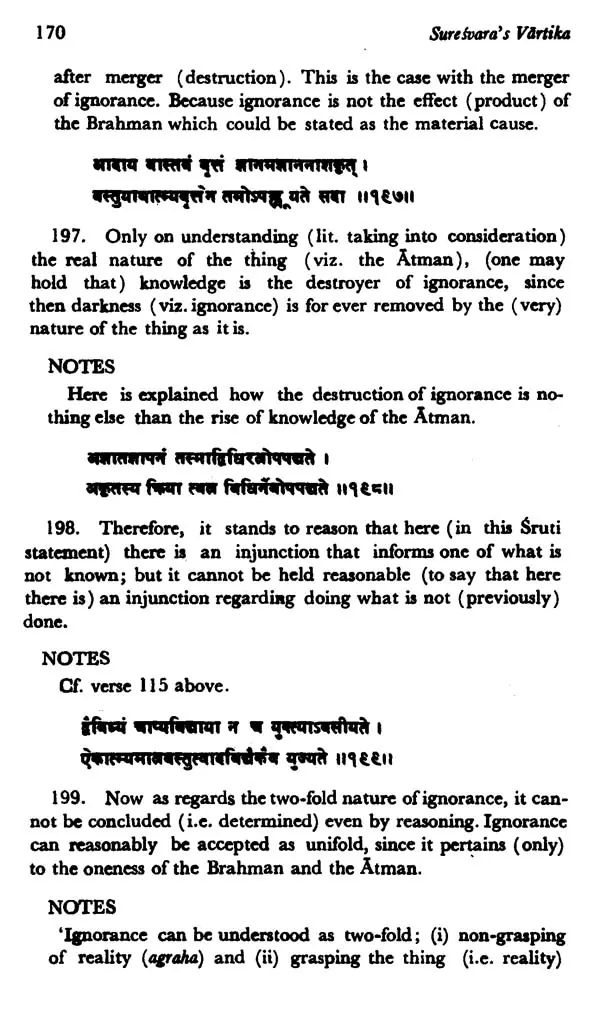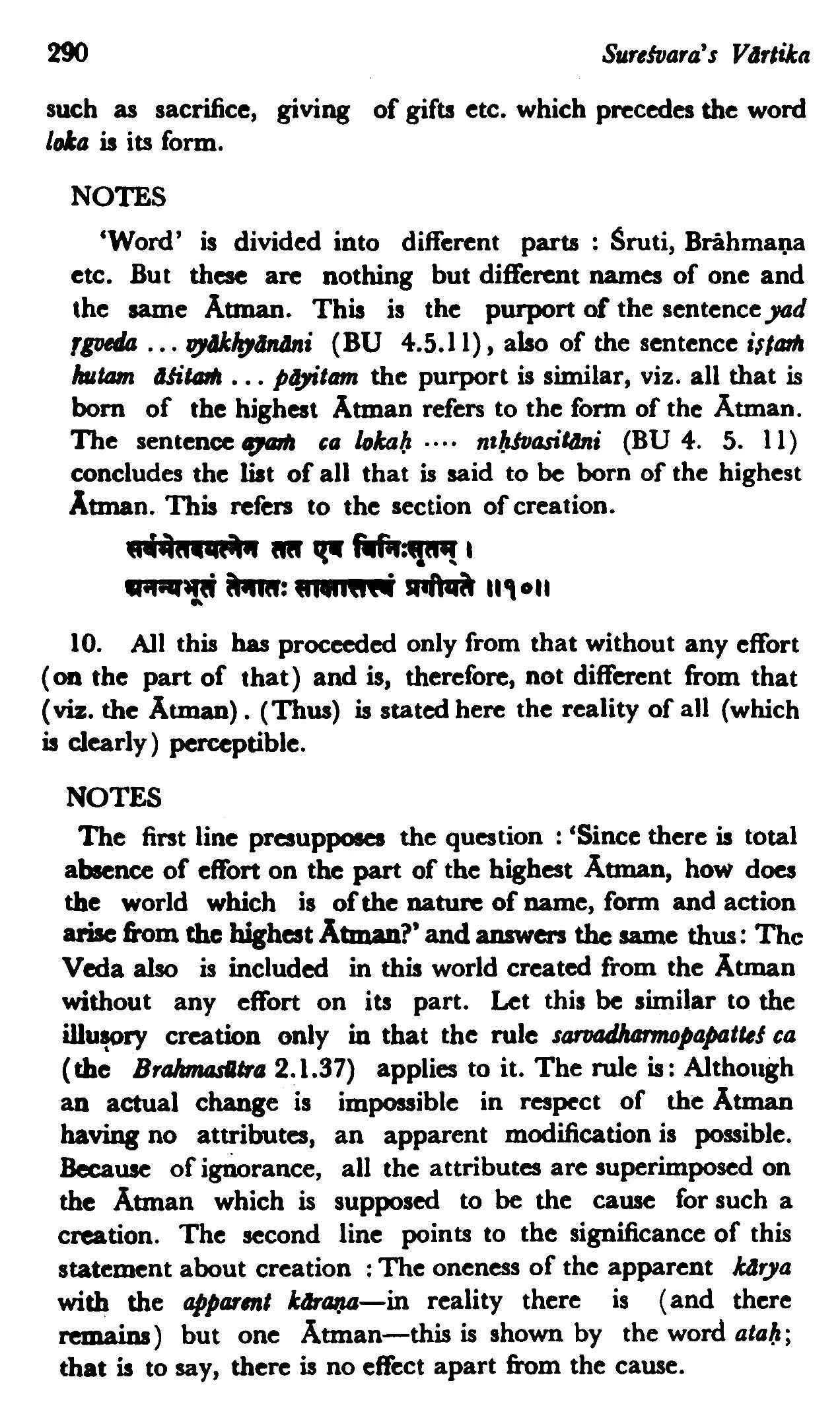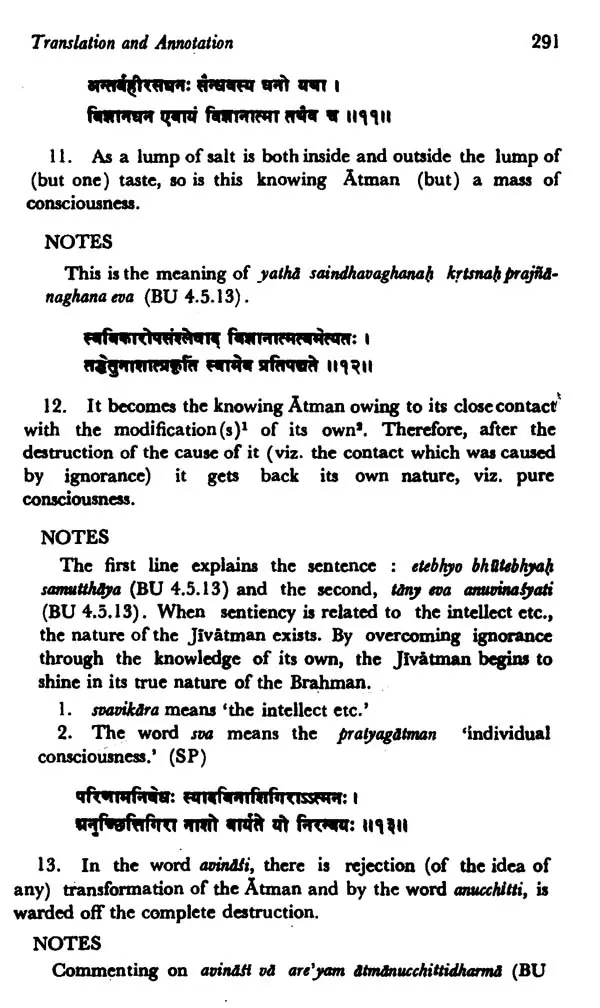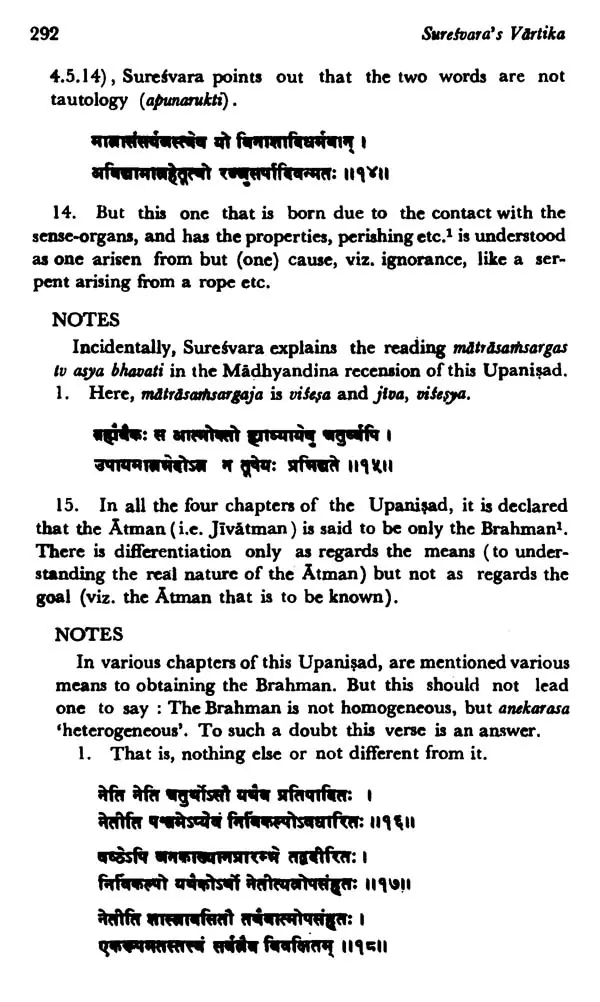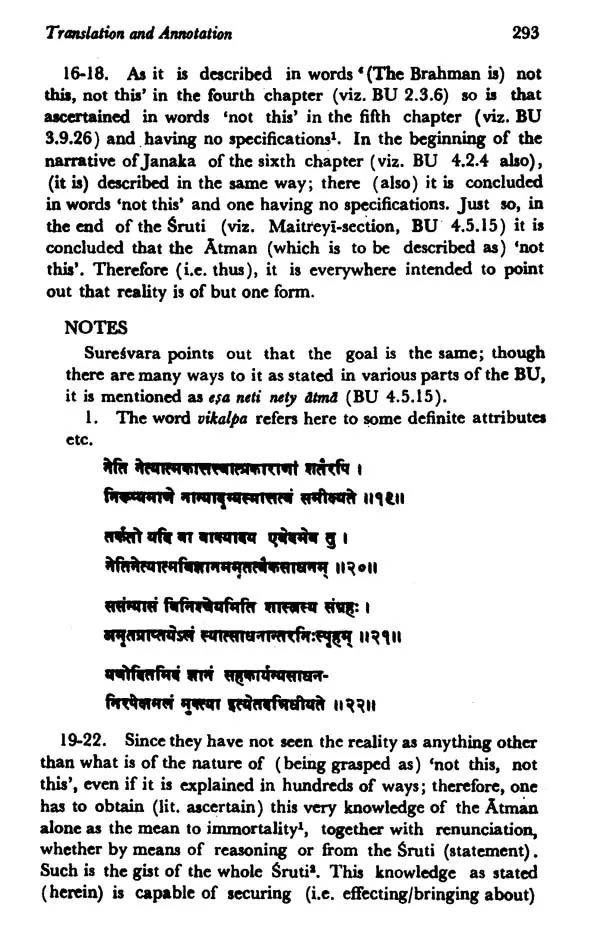 ---
We Also Recommend