Sweet Gentle Radiant- Selected Poems of G. Sankara Kurup
$2300

$23.00
Tax included.
Shipping
calculated at checkout.
---
---
Book Specification
Book Description
About the Book
Sweet Gentle Radiant is the collection of thirty-five poems of G. in translation arranged in order of composition. It chronicles G.'s growth as a poet over nearly half a century and represents various facets of his poetry. 'Sweet' as it delineates the bitterness of experiences, 'Gentle' in the face of the rudest challenges, and 'Radiant', while recounting the murkiest of moments, the title summarizes the composite nature of his poetry.
G. Sankara Kurup (1901-1978) - 'G'. for short is one of the foremost Indian poets of the last century. Nature poet, symbolist, mystic, Gandhian nationalist, committed socialist and internationalist - his was a multi-faceted poetic personality. He rose to national fame when the first Jnanpith was bestowed on him for his collection of poems, Otakkuzhal (The Flute) in 1965. He was honoured with the title of 'Padmabhusan' and nominated to Rajyasabha.
About the Author
Bhaskaramenon Krishnakumar, the editor, is a critic in Malayalam, working on his doctoral dissertation "Patterns of Resistance: Expressions of Protest against Censorship", at the School of Letters, Mahatma Gandhi University, Kottayam, Kerala.
Introduction
Life Works of Sankara Kurup as your pseudonym?' asked Jainendra Kumar, famous Hindi He might have jesting; but there were who thought fact, Karalee Hindu surname. The initial 'G' is derived from Govinda Kurup, the name his maternal uncle; matrilineal system was common to prefix before one's name, the maternal ancestral family or maternal uncles. The system faded Kerala the wake nuclear families, been replaced by paternal subjectivity. Sankara Kurup born eldest Sankara Warrier and Lakshmi Kutty Amma, temple-dependent middle class of Nayathodu, near Kalady, on June 1901; his own words, am younger the twentieth century by only six months'. Sankara Warrier when G. was barely six years old. had not left many assets for wife three was Even close relatives did not help; indeed, they tried to cheat. But Lakshmi Kutty Amma was a strong-willed person. She up the challenge, pawned whatever jewellery had and worked in fields bring up children. was, therefore, Govinda Kurup, well astrologer own right, to tutor his nephew. 'Siddharoopa', 'Amarakosa', 'Sreeramodanta', 'Raghuvamsa' and the first four of 'Sisupalavadha-the tutoring traditional opened vistas the sensitive boy. He studied the nearby primary first was written while he was the fourth standard, thanking friend home when fell ill. Gratefulness, which was be a major strain in writings, had its birth here.
It was beyond the means that family to send him for further in the English High school Aluva G. continued Malayalam school.
**Contents and Sample Pages**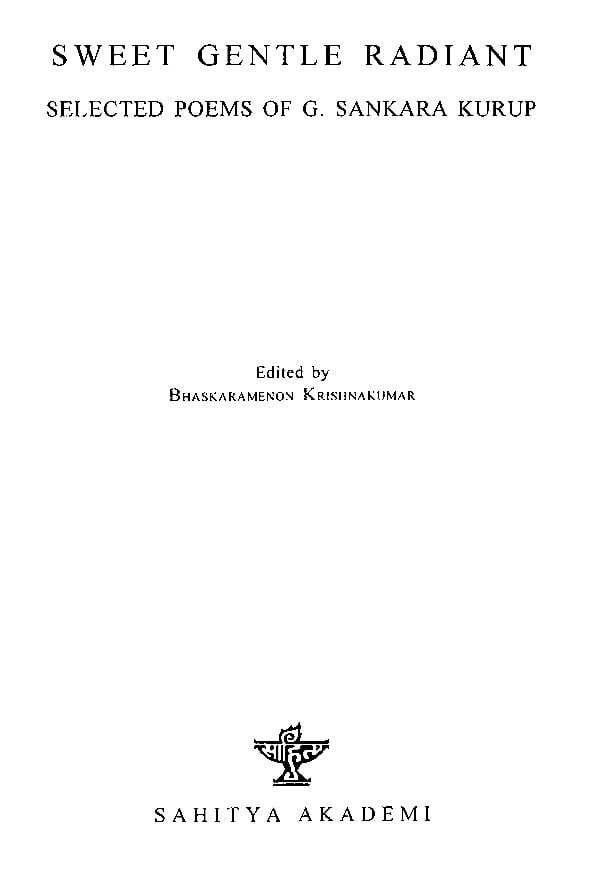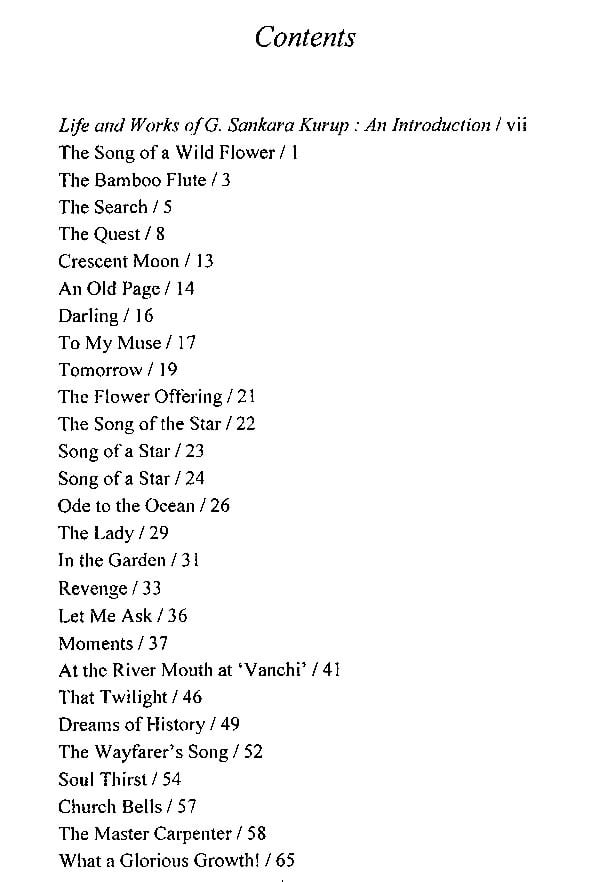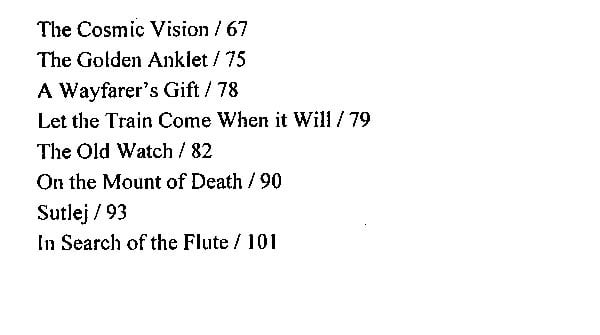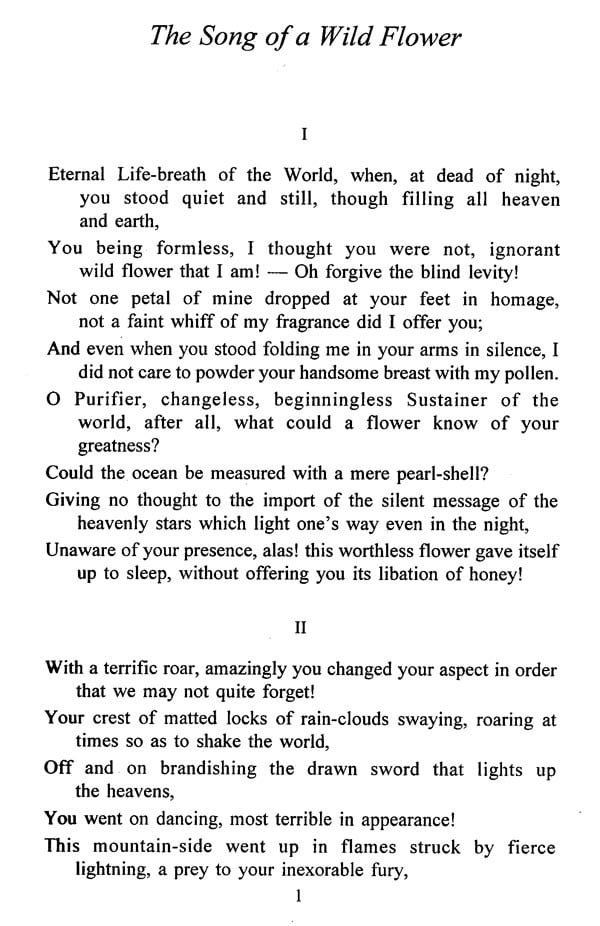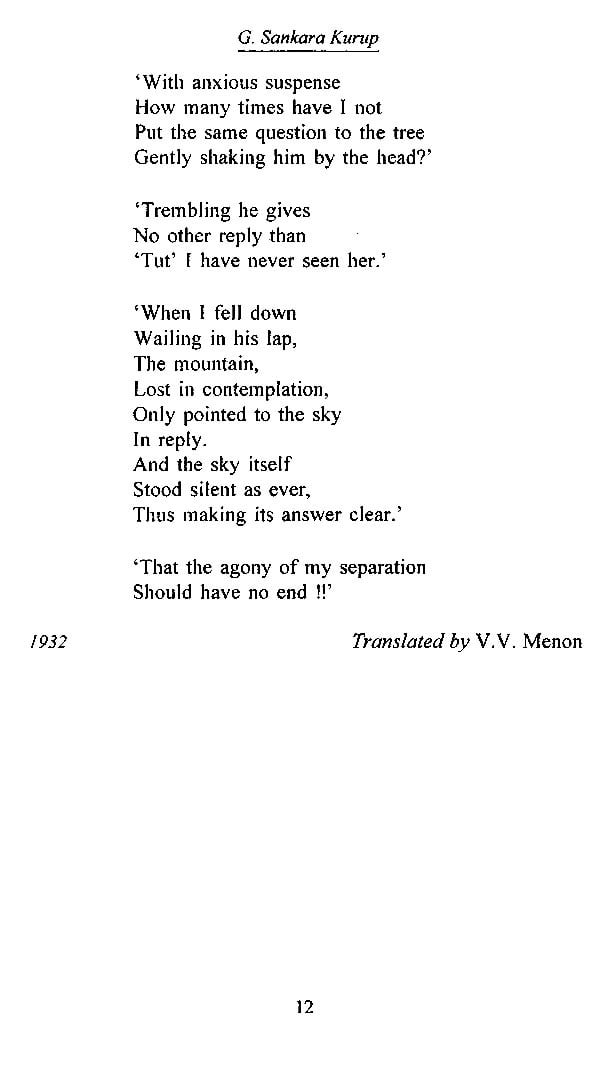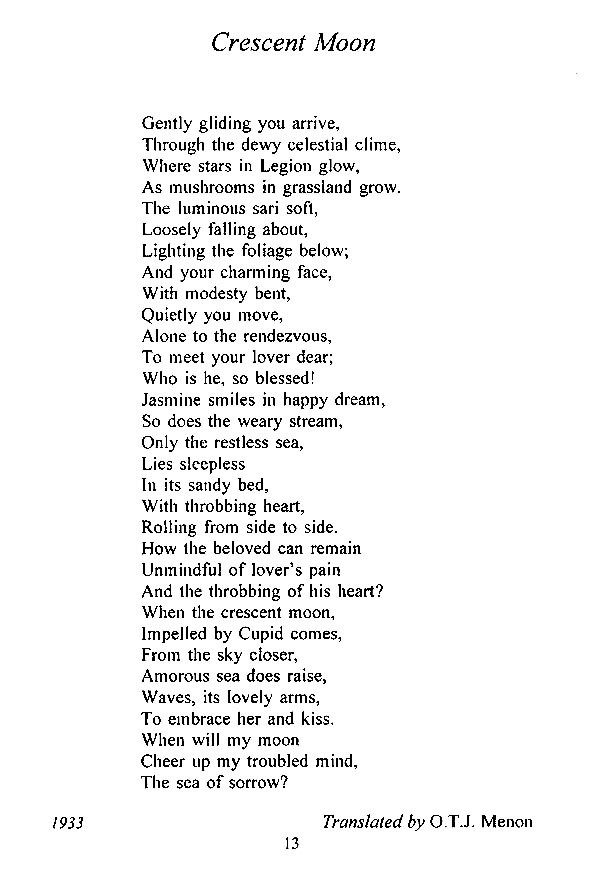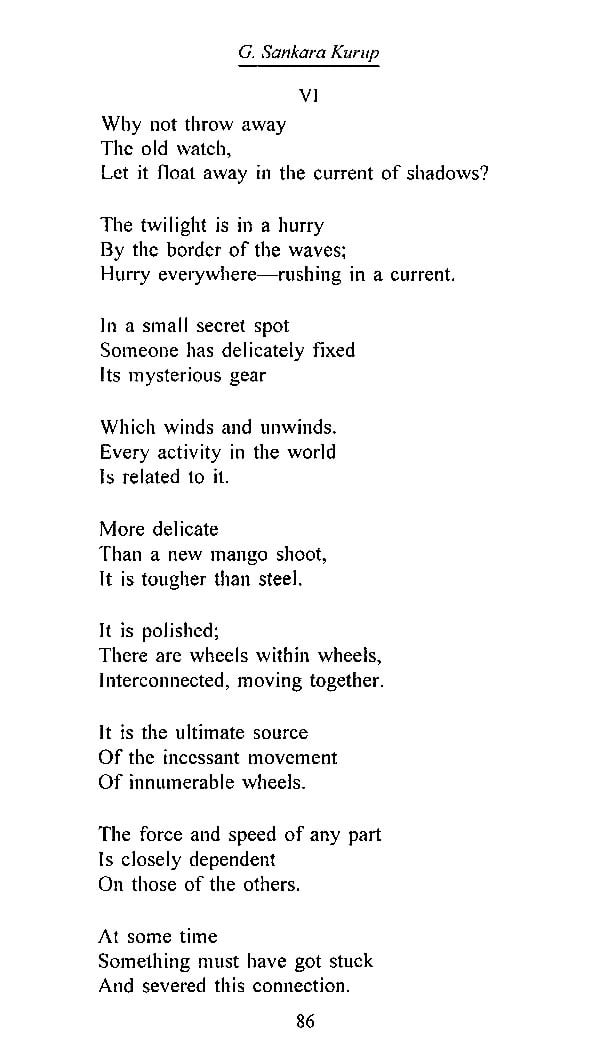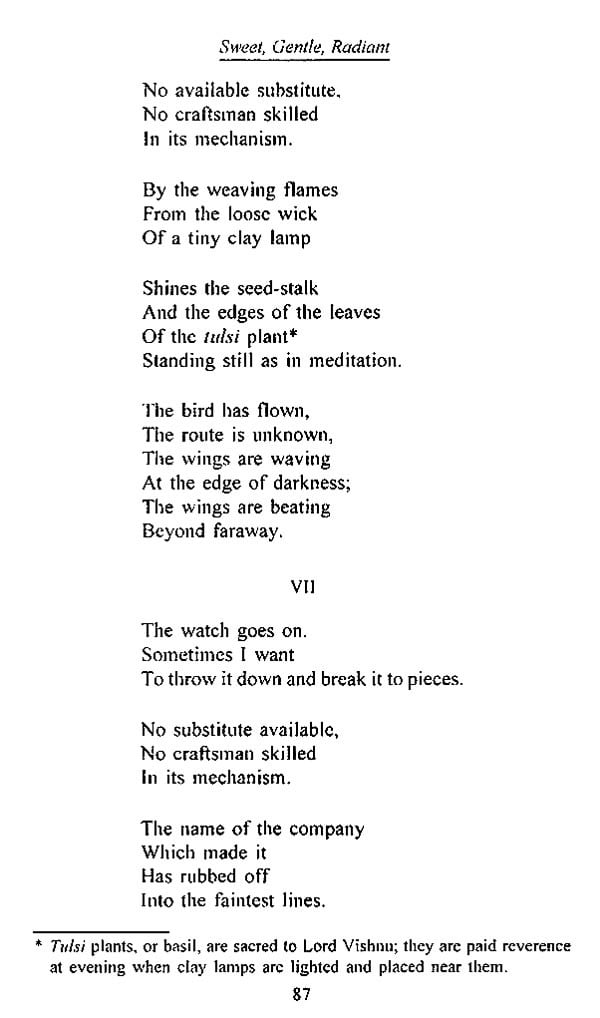 ---
We Also Recommend