Syamukapu- The Lhasa Newars of Kalimpong and Kathmandu
$4600

$46.00
Tax included.
Shipping
calculated at checkout.
---
---
Book Specification
| | |
| --- | --- |
| Item Code: | AZG870 |
| Author: | Kansakar Hilker |
| Publisher: | Vajra Books, Nepal |
| Language: | ENGLISH |
| Edition: | 2020 |
| ISBN: | 9789994664467 |
| Pages: | 252 |
| Cover: | PAPERBACK |
| Other Details | 8.50x5.50 inch |
| Weight | 300 gm |
Book Description
About the Book
Syamukapu is a personal account about Bhajuratna and his son Gyan Jyoth The book stretches over a period of 122 years, from 1882 to 2004 and unfolds in Darjeeling, Kalimpong, Lhasa and Kathmandu. Within this span is a period when Buddhist monks were persecuted in Nepal in 1926 and 1944, The story is about a flourishing trade era between Tibet and Nepal carried out by the quiet but determined Newars of Kathmandu under difficult circumstances. It was a period of trade which is little known to the rest of the world.
The centuries old trade route over northern Nepal came to a standstill with the opening of the Jelepla or the Younghusband Pass for the British India in 1904. This resulted in the Newars choosing the newly opened pass not far from Kalimpong for their trade to Tibet. The period of prosperity for the Lhasa Newars and for Kalimpong came to an end with the Indian Chinese war of 1962.
About the Author
Debo Shova Kansakar Hilker was born in 1951 rew up in Kalimpong India, where she went missionary school run by the Sisters of St. h's of Cluny. She has a Bachelor of Arts e in English from the Tribhuvan University athmandu. Married in 1995 to a German, ves with her husband in Germany.
Preface
This is the story of Bhajuratna Kansakar, a man who with his great sense of responsibility and through his industriousness, became a very successful merchant. The name and fame of Bhajuratna or Syamukapu (meaning white cap in Tibetan) which he later established for himself, the respect and esteem shown to all associated with these names, deserves to be recorded before all this is lost with the generation that once was closely associated with the man himself.
In recent years much has been written about the period in which Bhajuratna, my grandfather lived in. I now attempt to add my contribution to those published material on the Newar Merchants of Lhasa and Kalimpong, with details as narrated by my father Gyan Jyoti. I hope, that this effort of mine fulfils a deeply cherished wish of my father's.
Bhajuratna started as a small trader in Kalimpong, producing copper and brass household goods for the Tibetan market. Over the years he expanded to importing and exporting musk, yak tail, wool, Rolex watches, cotton and woollen textile and rich Indian brocade. Later, business was carried on by his sons under the name Jyoti Brothers, but the family remained popularly known to all as Syamukapu both in Kalimpong and in Tibet.
Introduction
Nepal is a land of extreme geographical and ethnic diversity, with various ethnic groups living in the hill regions of Nepal. Broadly speaking they can be divided into two distinct groups according to their racial and linguistic affinities. The Gorkhas or Parbatias who speak an Indo-Aryan language, Nepali, and the speakers of Tibeto-Burman group of dialects.
The Nepali speakers from roughly 58% (census 1981) of the country's total population. Of the remaining 42% half are divided into the Maithali, Bhojpuri, Abadhi, Bengali and Hindi speakers. The other half, the Tibeto-Burman speakers total about 21% and are divided into numerous exclusive dialect groups, such as the Tamangs, Rais, Gurungs, Sherpas and the Newars with their own cultural traditions. Barring the Newars, the Tibeto-Burman groups have typically strong Mongolian physical characteristics. The Newars stand out quite distinctly, with a high level of cultural achievement, represented by a complex civilisation with an urban bias, mainly concentrated in the Kathmandu valley.
**Contents and Sample Pages**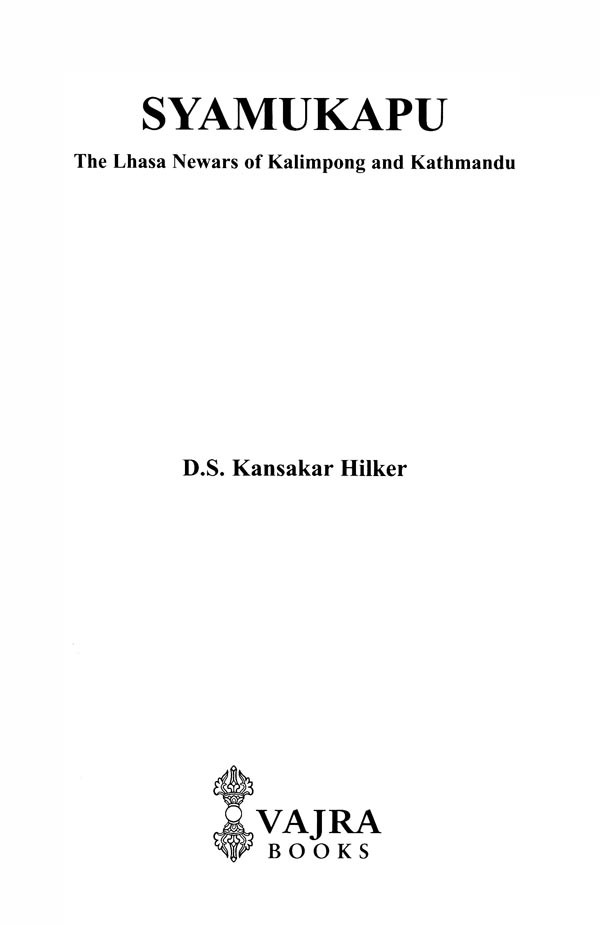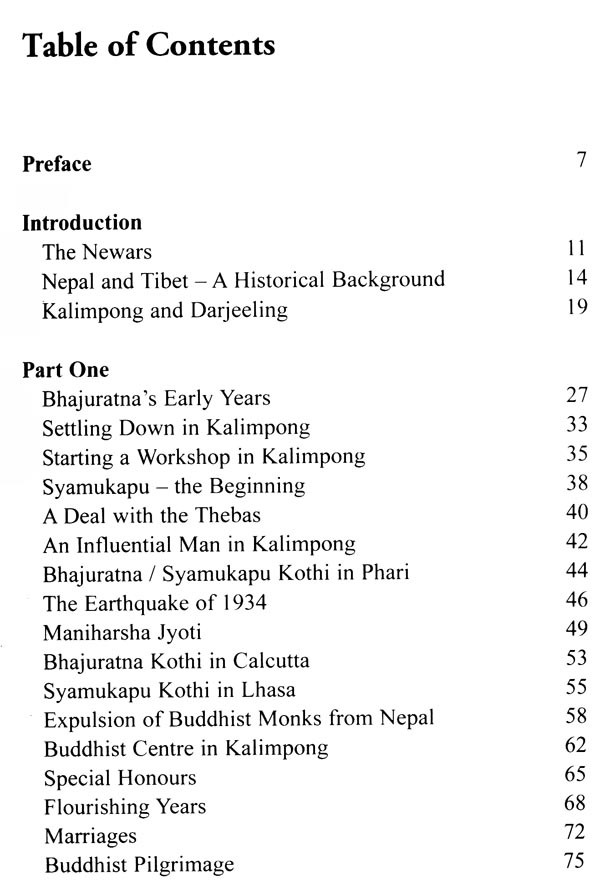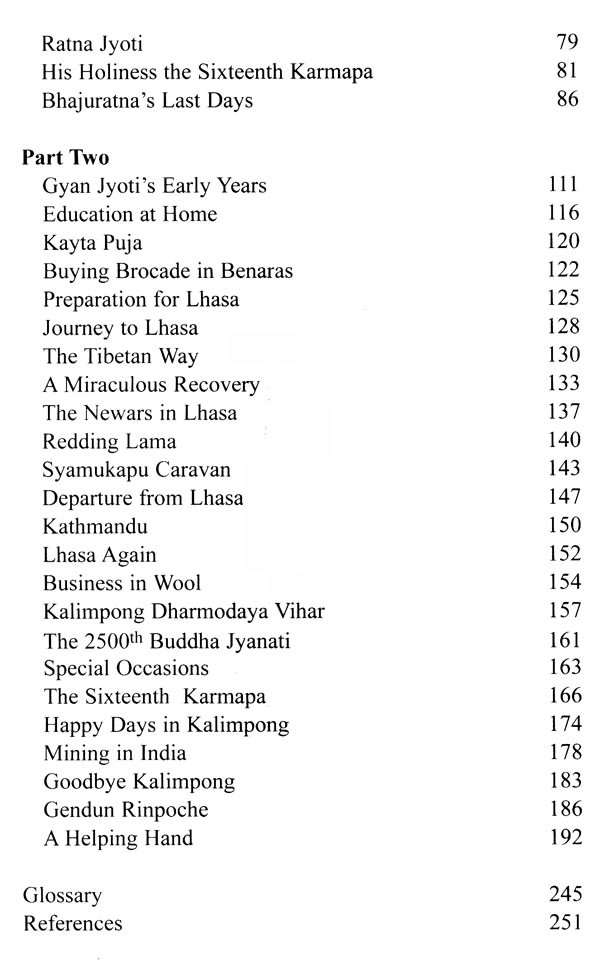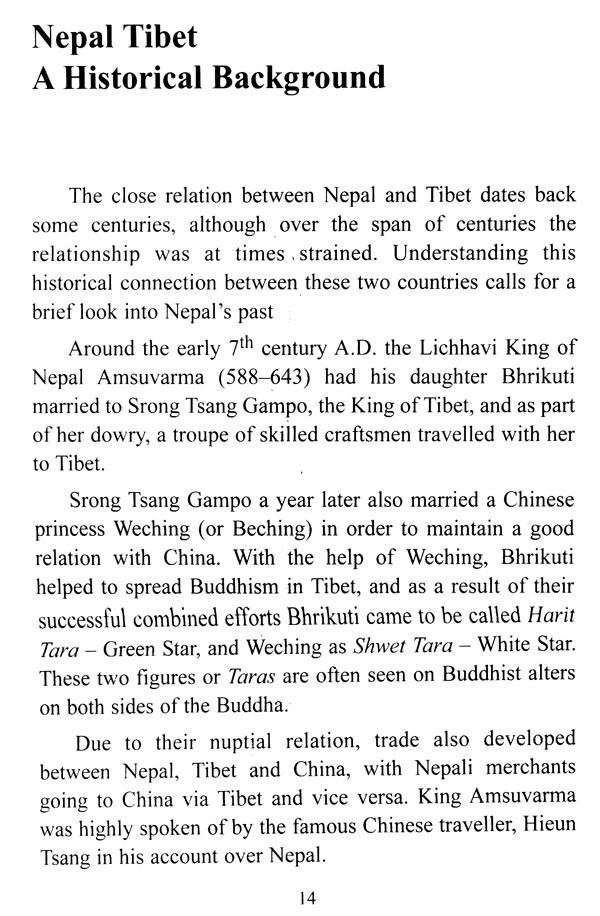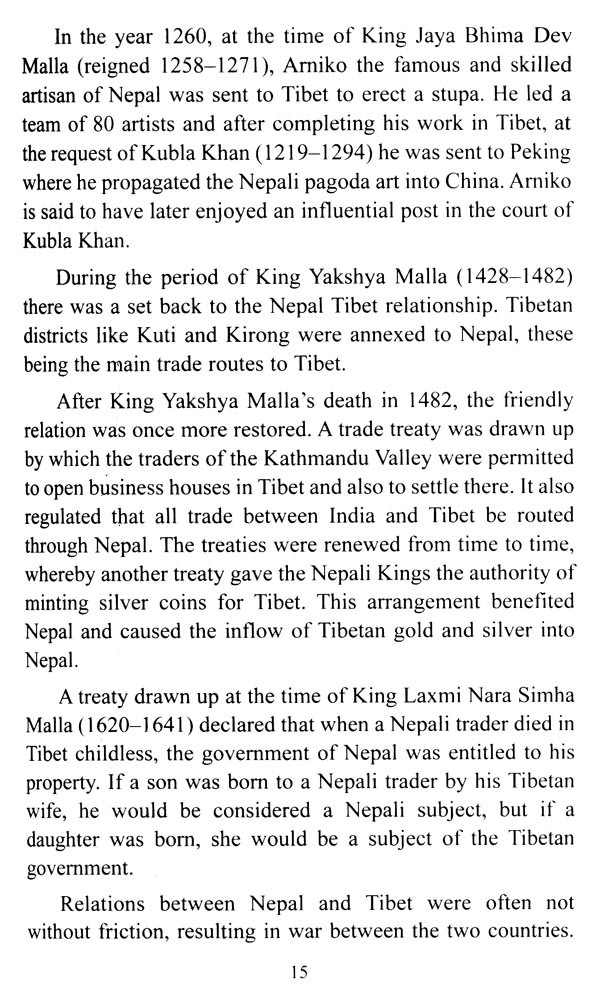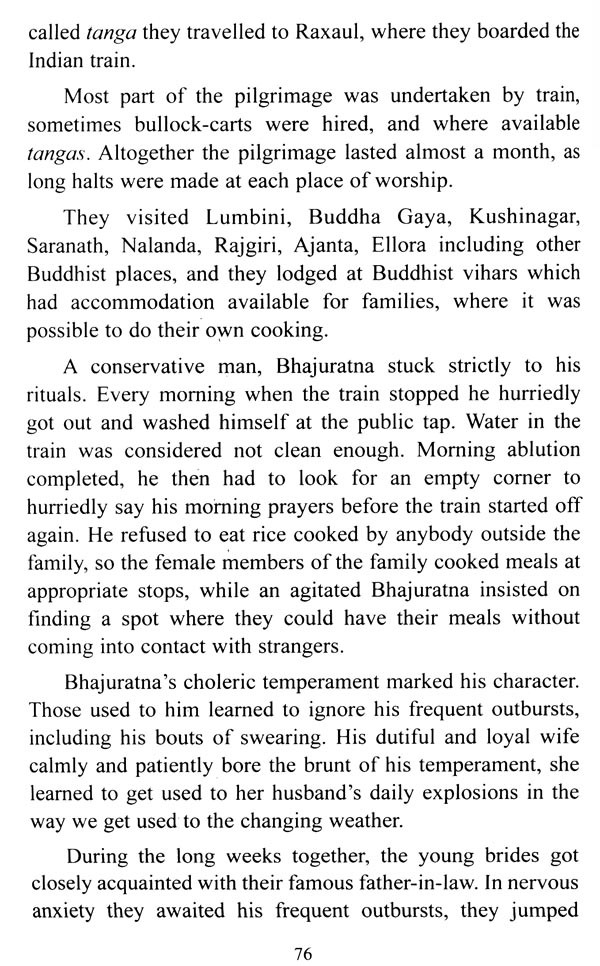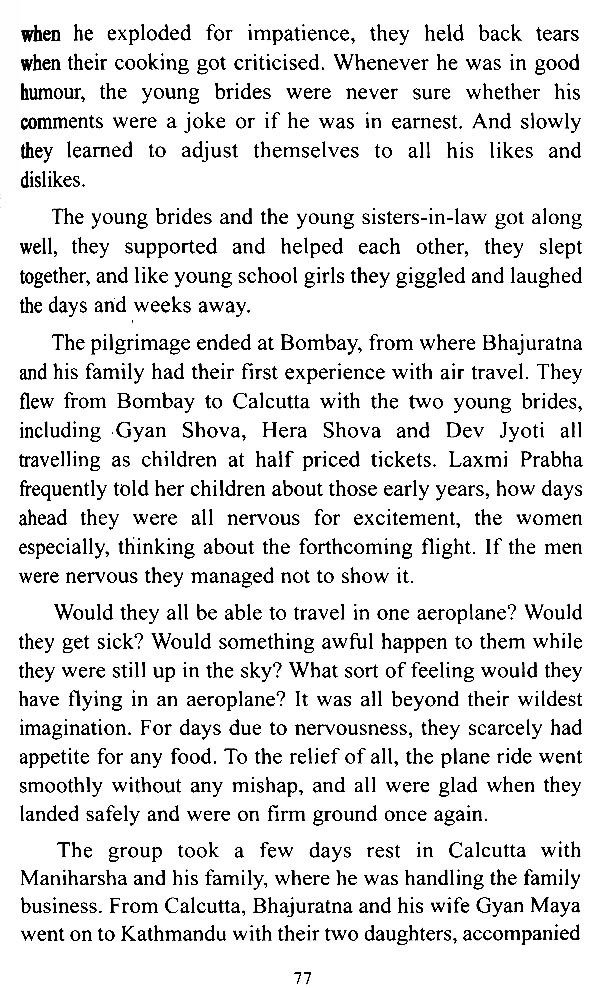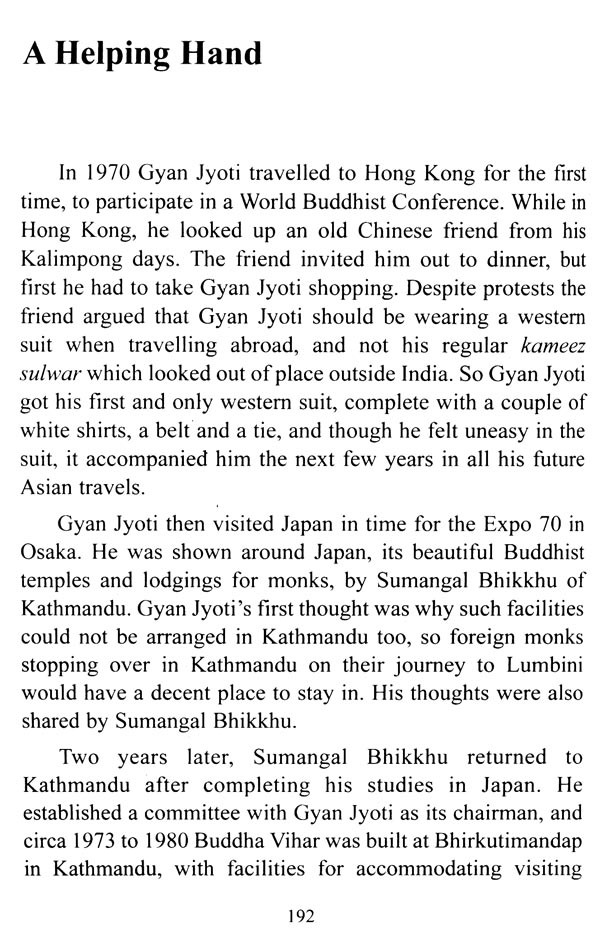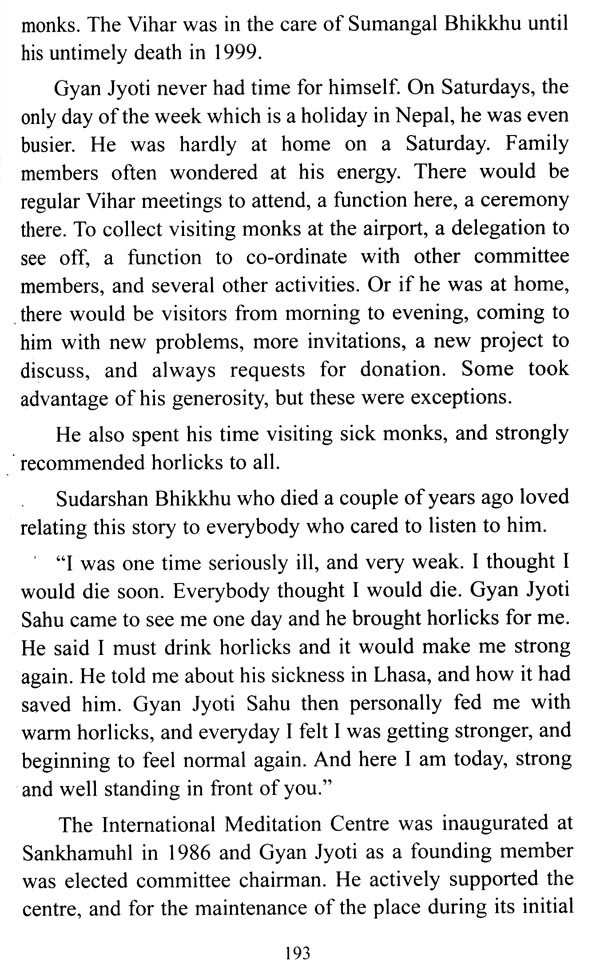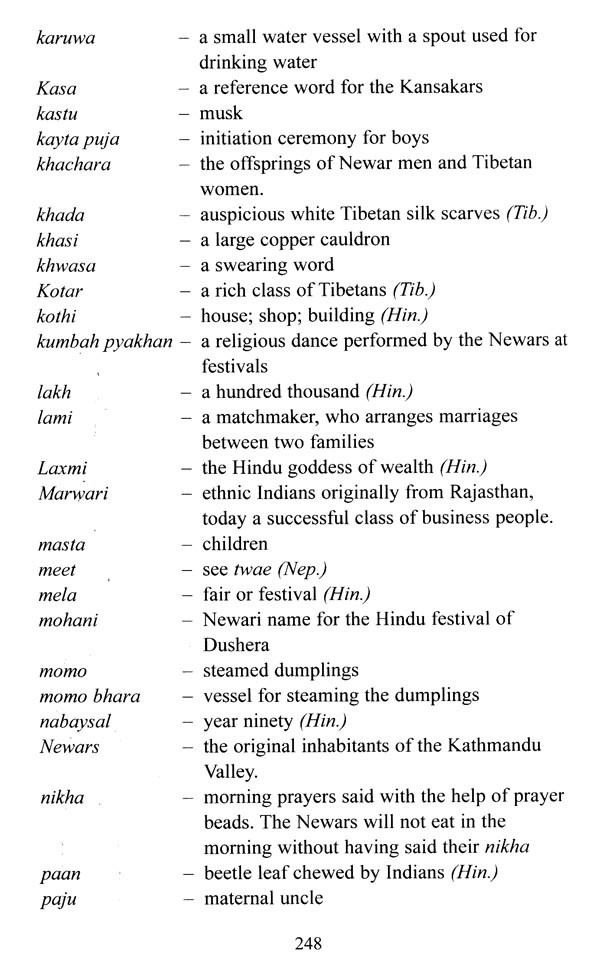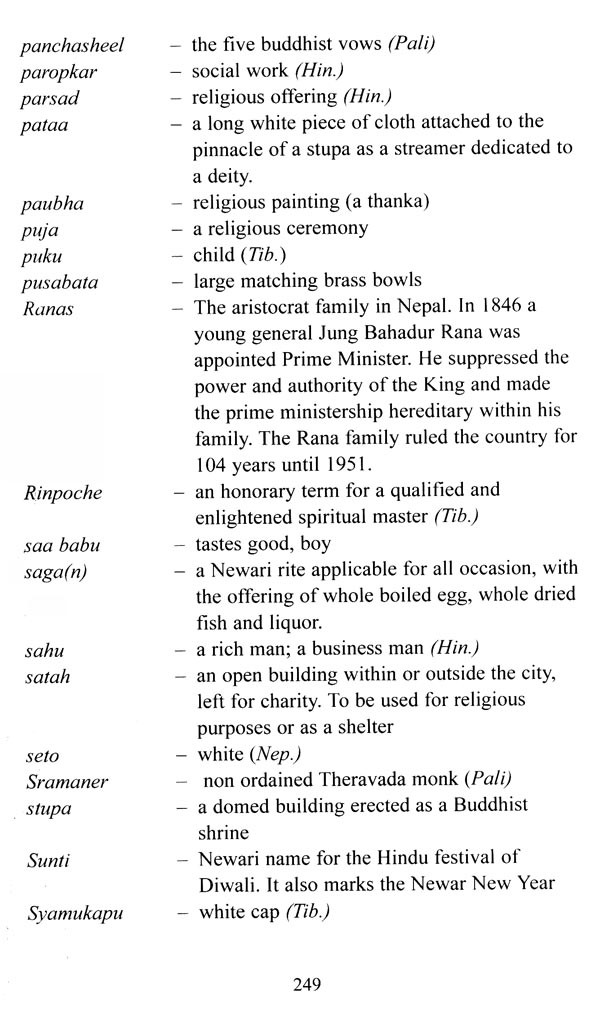 ---
We Also Recommend