Tamilnadu- Bengal Cultural Relations (An Old and Rare Book)
$3600

$36.00
Tax included.
Shipping
calculated at checkout.
---
---
Book Specification
Book Description
Preface
This book comprises many valuable contributions by scholars of both Tamil Nadu and Bengal on the inter-linking cultural and other relationships between two highly progressive States of India. It gives me therefore great pleasure writing this short Preface.
The collected papers published herein deal with the many and multifarious inter-linking factors such as poetry, drama, novel and folk-art which should enable future build-up of mutual relationships on the strength of something abiding and beneficial.
These collected papers cover wide ranges in the fields of culture mainly, but the influence of stalwarts such as Rabindranath Tagore on modern Tamil literary growth cannot be underestimated. I am sure this publication will be the harbinger of things that will unite not merely, Bengal and Tamil Nadu but all other States of the Indian Union for whom India's culture has been from time immemorial the most unifying force because it transcended all parochialism.
Aurobindo and Tagore have left something lasting on the Indian mind in the same way they have on peoples of the world. Intercultural relationships where it comes to India have never presented difficulties though politically there may have been conflicts. This is because the culture of India was never politically conceived. What we see today as the predominant role of politics in contemporary life is something alien to India's ancient tradition based on something more abiding than political parties and alliances which only seek power through aggression and appeal to the animal in man.
It is therefore fitting that this publication, being the first of the kind, will pave the way for something that will make India's scholars the bridge-builders in the true sense of India's unity and integrality.
Foreword
Departments of literature these days are being enriched by inter-disciplinary seminars because, in India literature still forms the major or sometimes even the only source material for the study of subjects like religion, philosophy, culture, history and even politics. Studies in Tamil literature involve not only other Dravidian languages, but also other Indian languages- Tamil being one of the two most ancient languages of India and also one of the most modern.
Relationships between Bengal and Tamil Nadu have been deeper than what appear on the surface. It is not only the freedom struggle of the past decades that knitted them together in matters political, social and literary movements but their ties are as old as history itself. It was felt that study of the various links between peoples of the two regions would not only throw light on their mutual relationships but also on the ways in which they had contributed to a common 'Indian culture which has been taking shape over the centuries and that in a dynamic way.
It is a matter of satisfaction to note that our Department of Modern Indian Languages has been able to bring together in a seminar, as a part of its Diamond Jubilee Celebrations, eminent men and scholars whose contributions to the subject have been of great importance. It is hoped that bringing out these contributions in the form of a book would be of considerable help to scholars in the field.
**Contents and Sample Pages**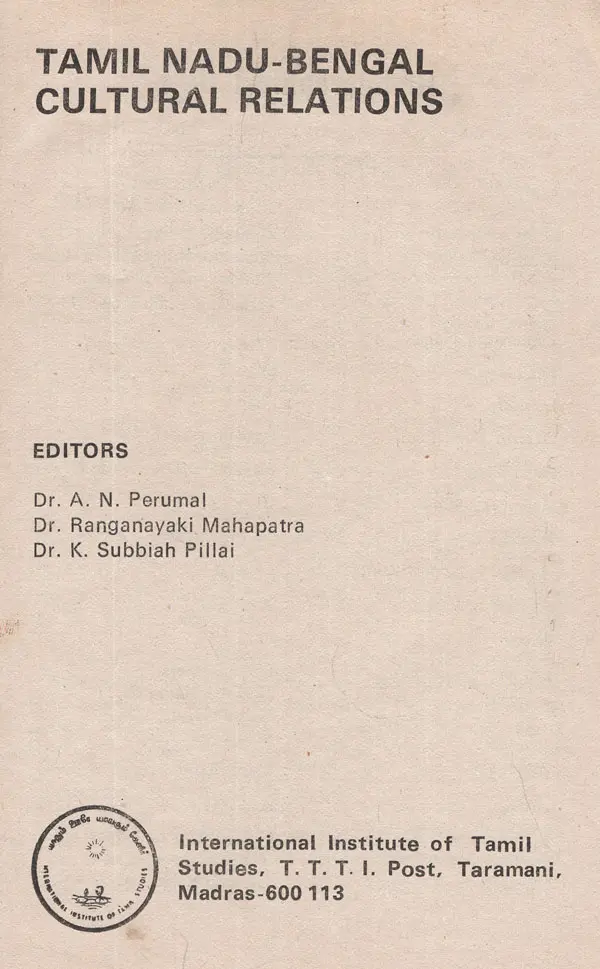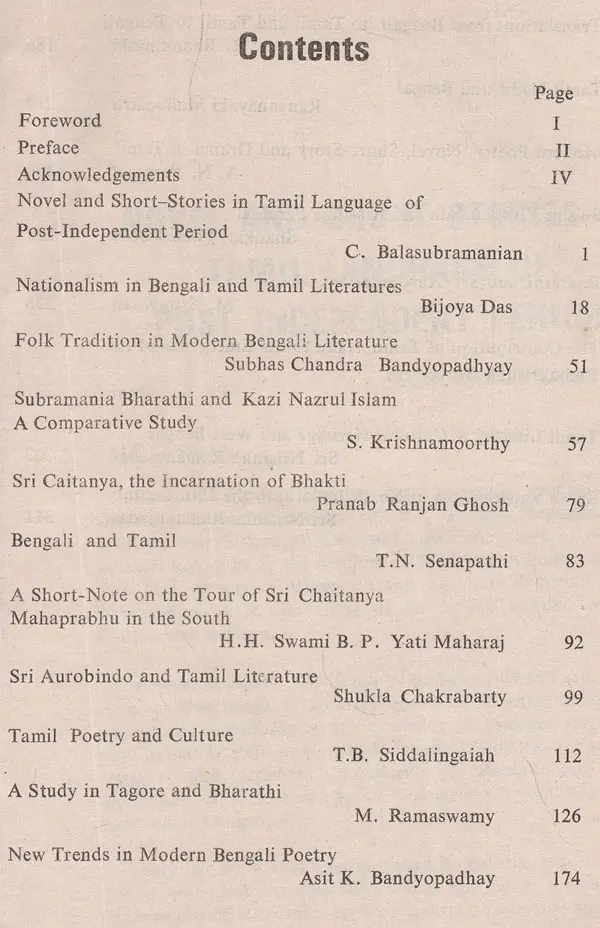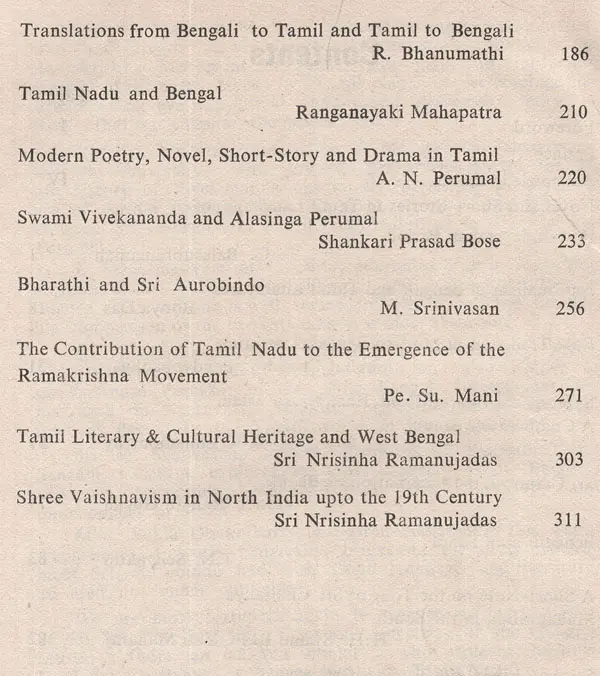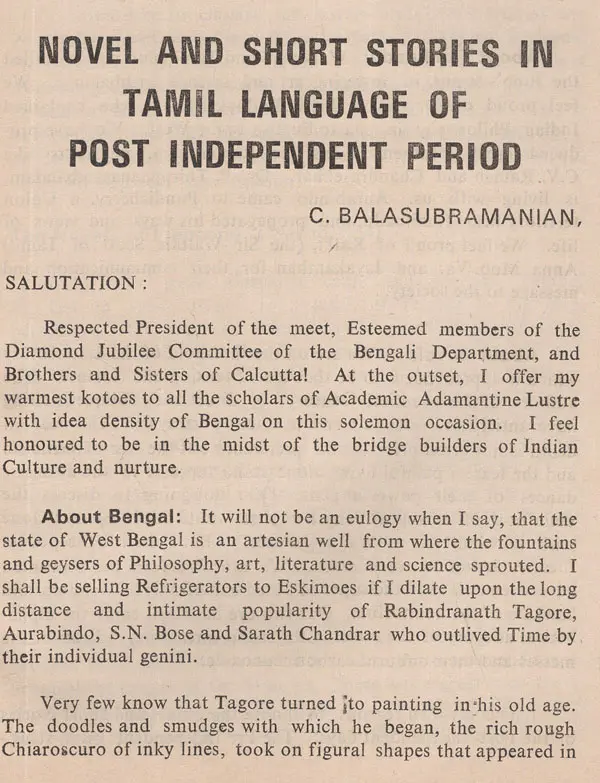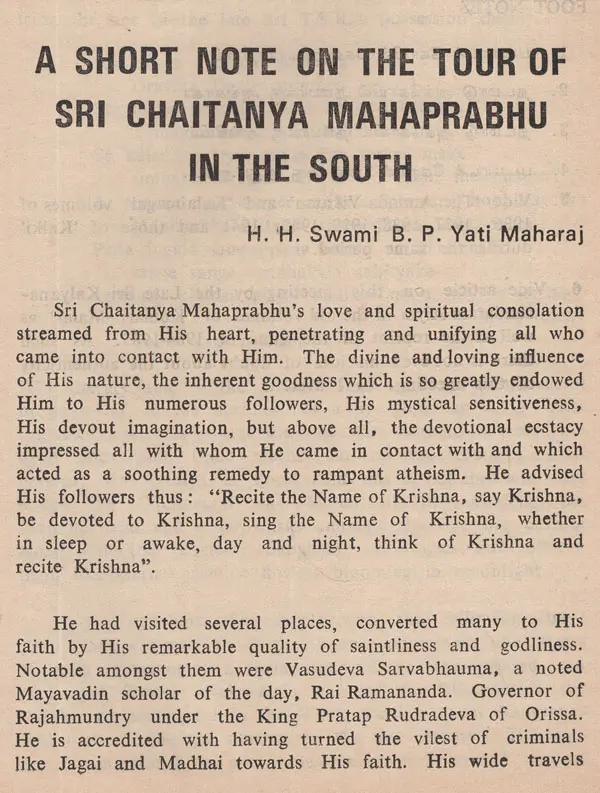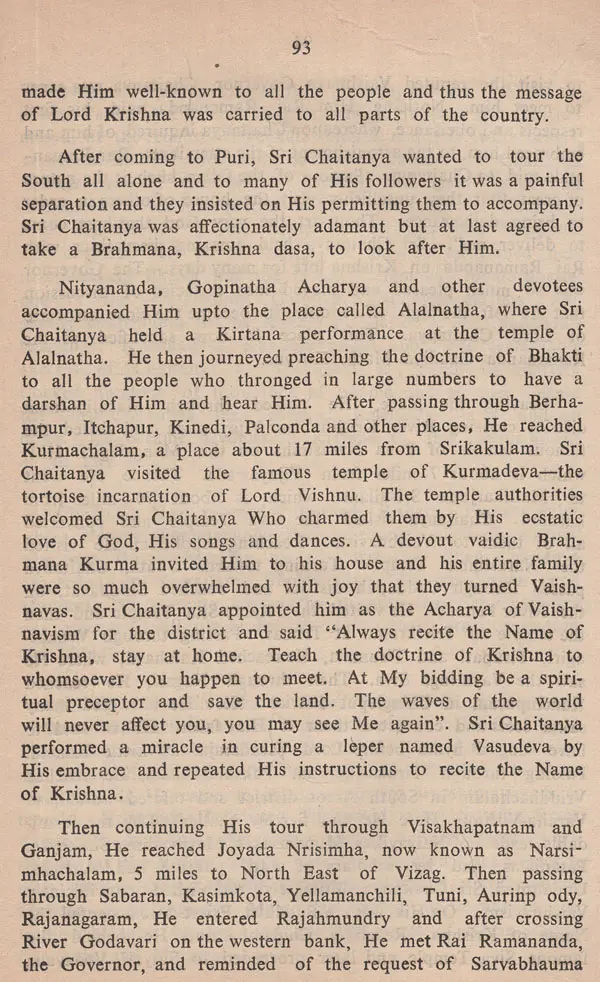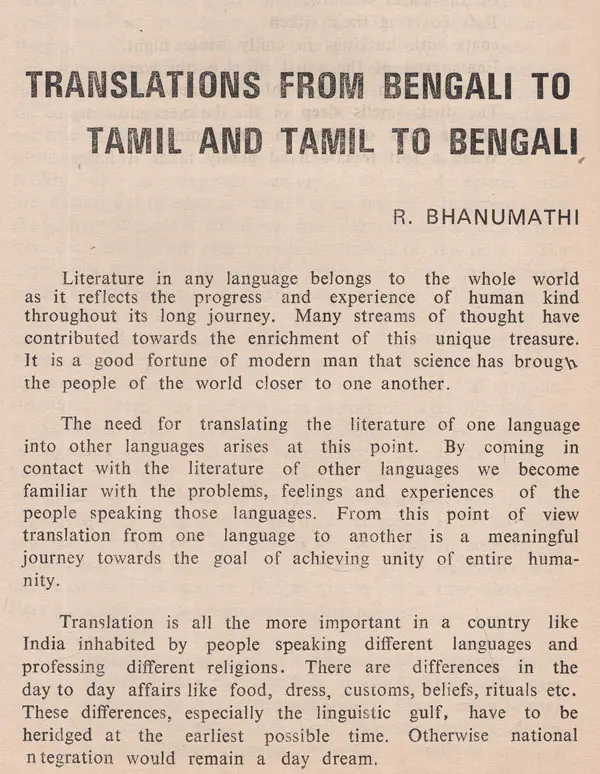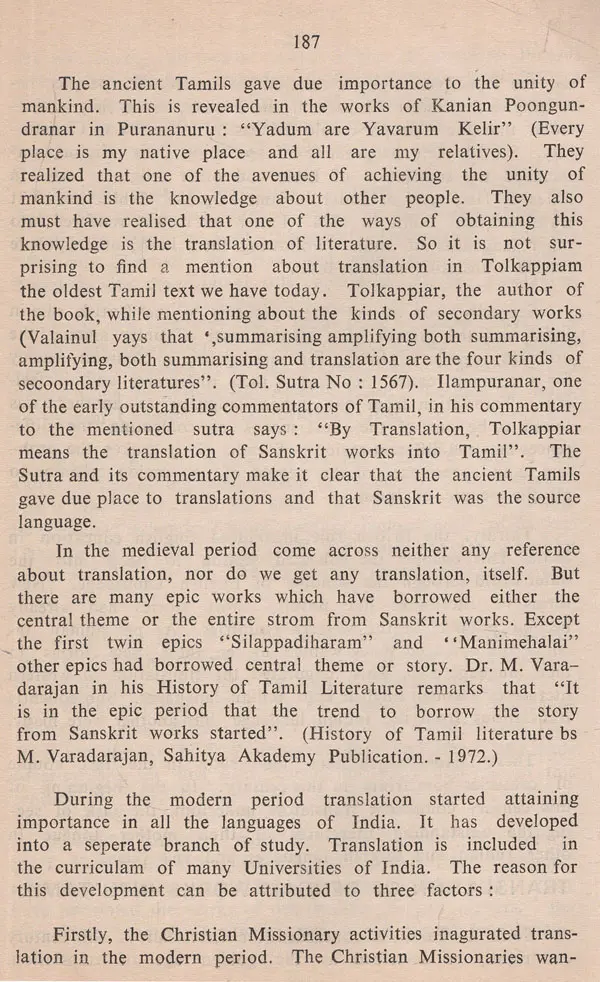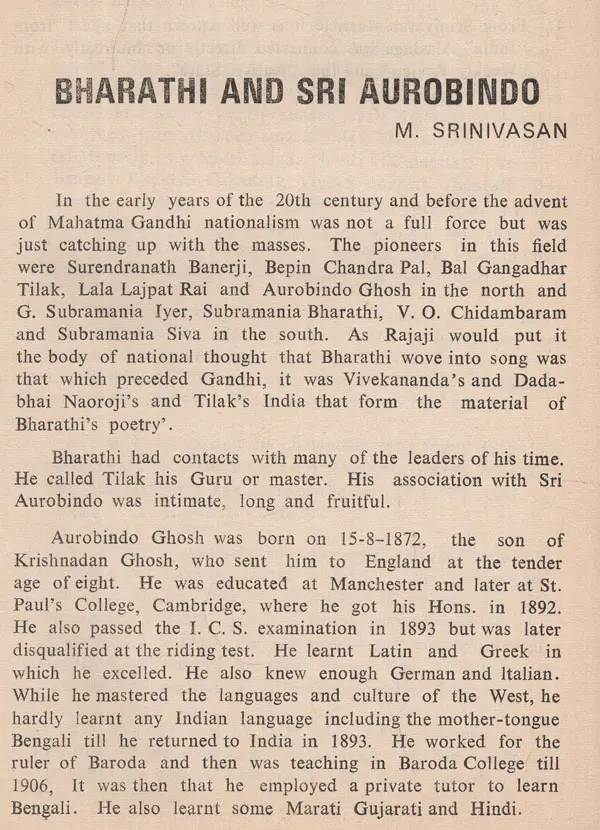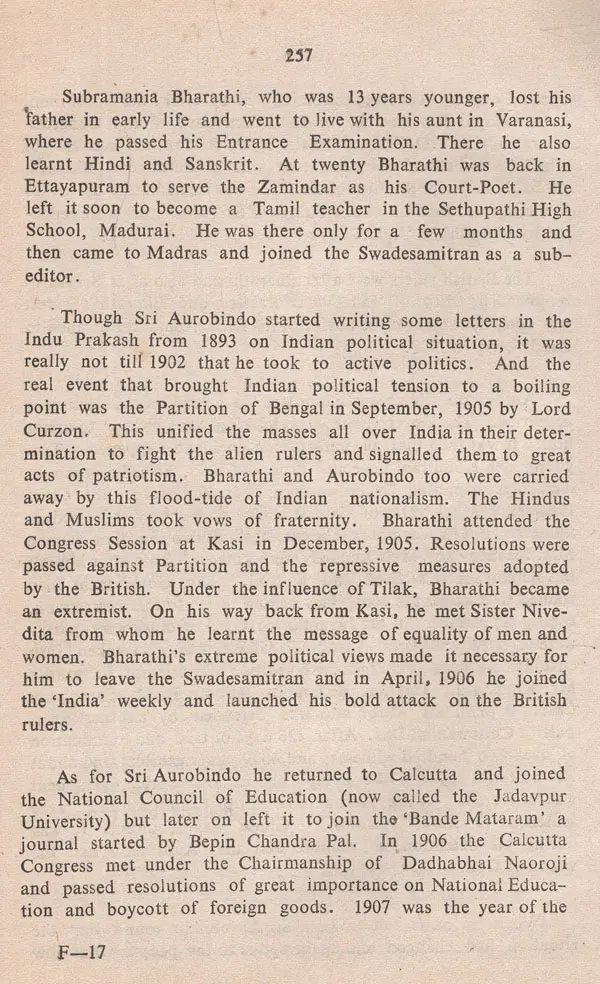 ---
We Also Recommend