Tantra Awakening: 8 Pathways to Enlightenment
$3100

$31.00
Tax included.
Shipping
calculated at checkout.
---
---
Book Specification
Book Description
Preface
That image do you conjure up when you think of "Awakening"? Who comes to your mind when you think of "Enlightenment"?
If you're like me, then almost always it is Gautama Buddha, and there are two good reasons for this. One is the fact that Buddhism does not advocate any god and second, Buddha himself did not usurp for himself the status of God.
Most other religions have degenerated into vacuous, ritualistic exercises, because they have elevated the idea of God to an unattainable level. These religions don't seem to realize that if an idea can be created, then many better (superior) ideas can also be created. One can surpass the idea of god! .
Introduction
In Kundalini Yoga, even when the Chakras are not fully awakened, they are always manifesting themselves. Whether it is the sex drive (Muladhara/Root Chakra) or emotions (Anahata/Heart Chakra), our Chakras are constantly driving our existence. Since these manifestations lie in the domain of the Occult, we can't comprehend them nor articulate them. It is not a religion nor is it a science; it is another aspect of the Occult: that which is felt but cannot be put into words.
Note: People talk about six Chakras or seven Chakras, but I don't wish to indulge in useless academic debates. Here, I have presented eight important Chakras.
**Contents and Sample Pages**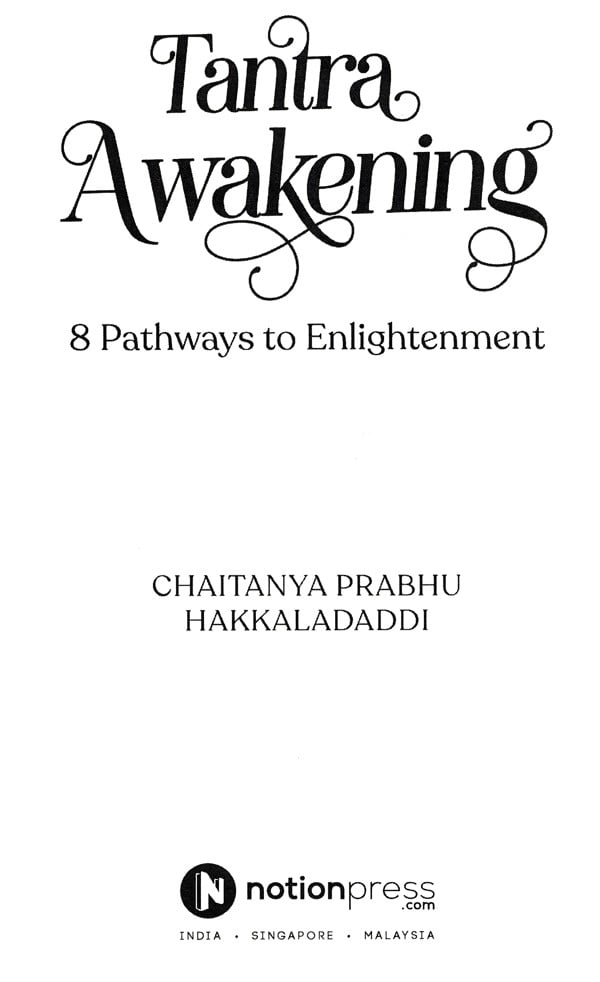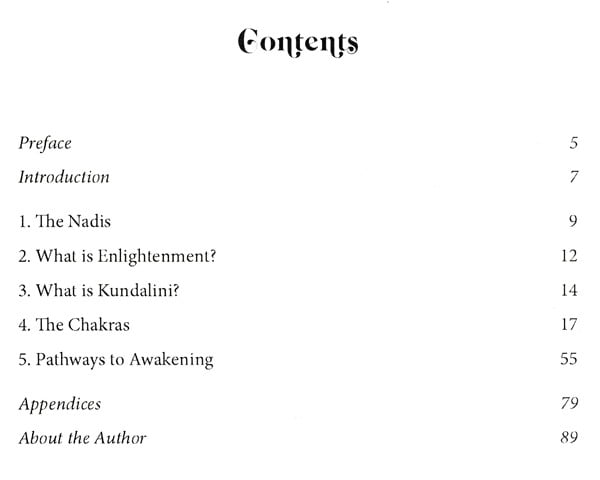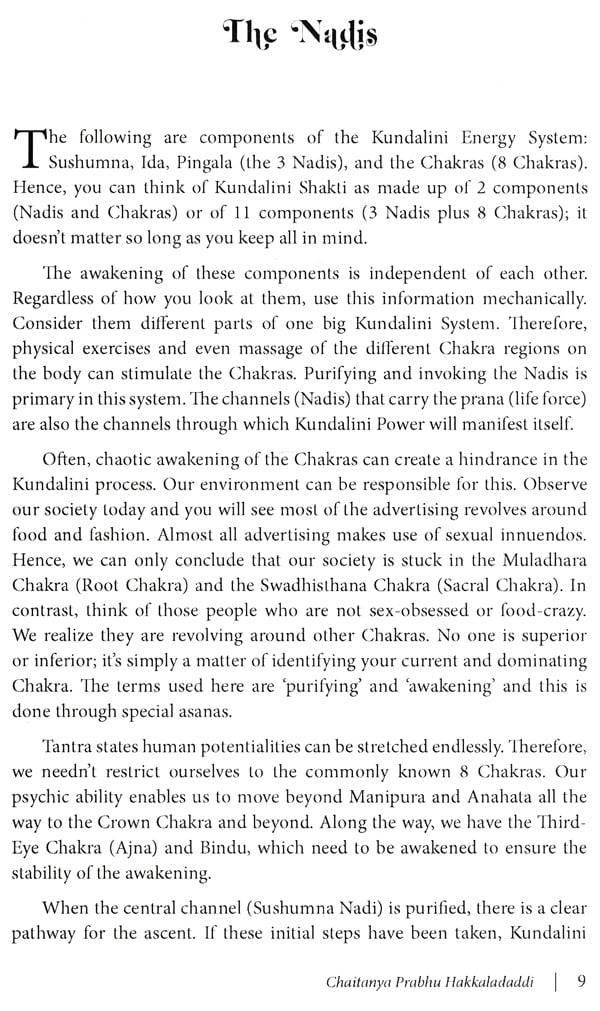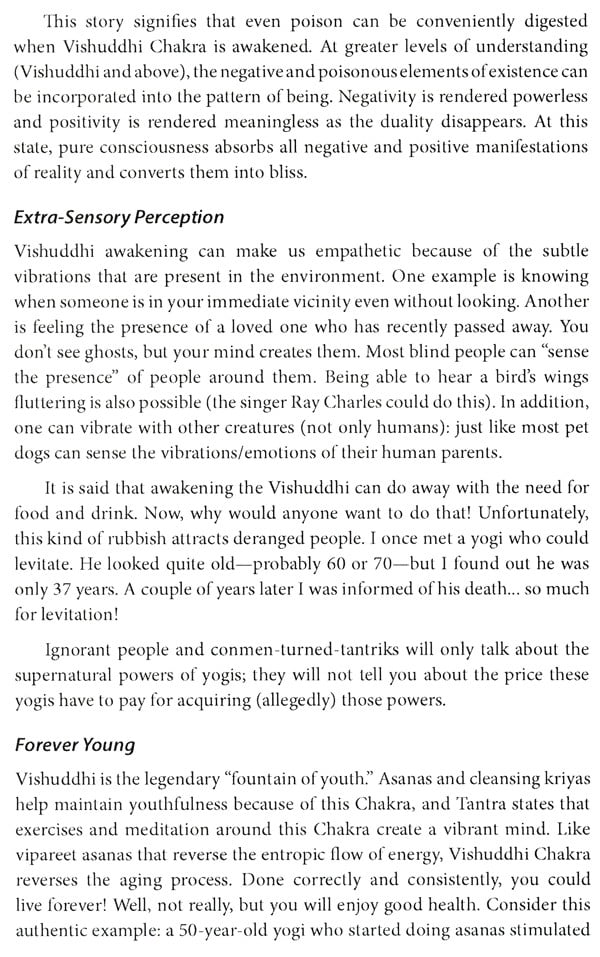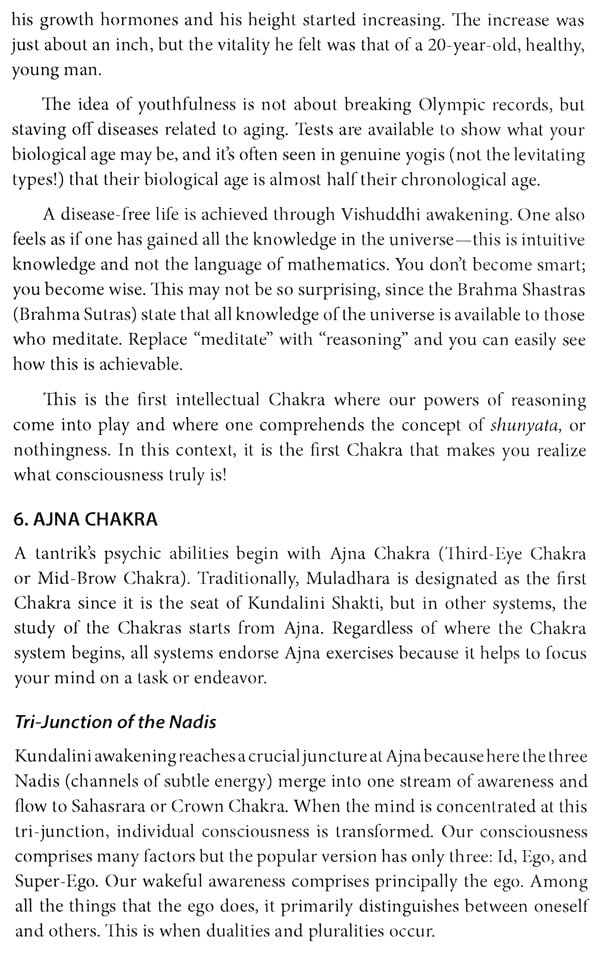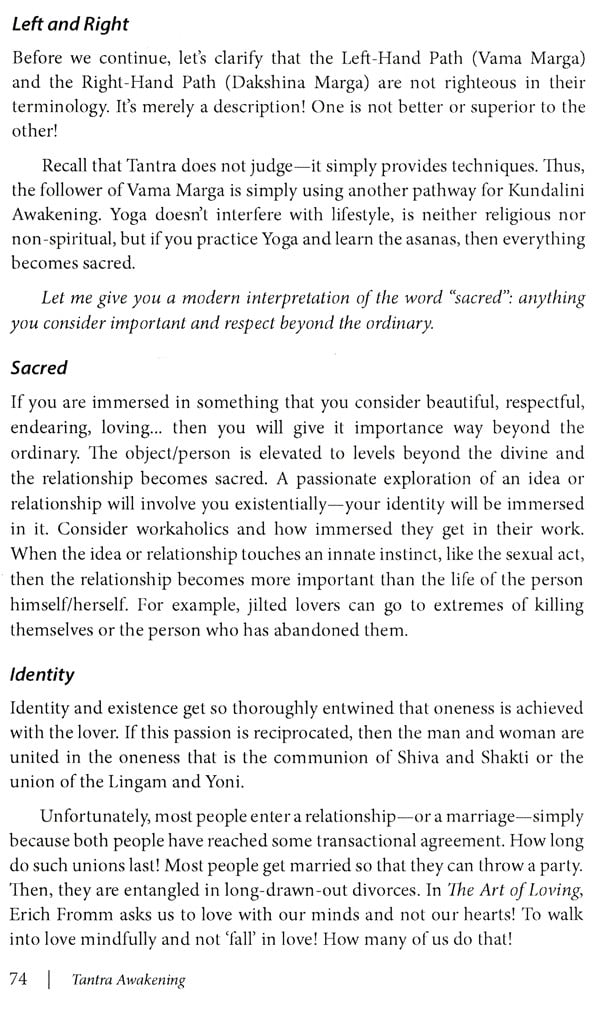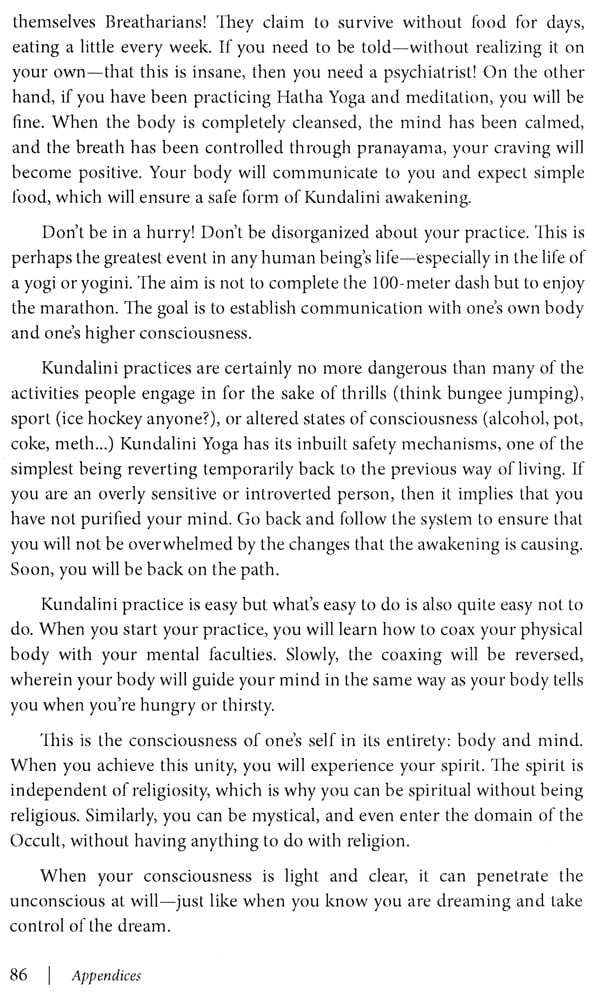 ---
We Also Recommend