Tantric Art of Orissa
$3440

$34.40
Tax included.
Shipping
calculated at checkout.
---
---
Book Specification
Book Description
About the Book
Tantric tradition in our country is quite rich, with an eventful history. Still, there has been a dearth of good books on this subject in English. This study-with focus on Orissa-is a significant step in this direction. The original literature, on this subject-in Sanskrit and other classical languages-is very vast and one has to probe for various authentic references. Here is a treasure in nutshell. This research based work fills a big vacuum, in order to quench the thirst of scholars and professionals, engaged in the discipline.
About the Author
Jitamitra Prasad Singh Deo, an individual archaeological field researcher, at Khariar, is credited with discovery of rock-shelter paintings of Yogimath Donger and Ghat Ghumar, Copper plates, gold coins of Sarabhapuriya dynasty, Clay Seal and Stone Seal of Panduvamsi dynasty, Kalachuri Coins, lerracottas, beads and sculptures of many type. With the presentation of his findings, "Khariar Branch Museum" was opened by Govt. of Orissa in 1976. His findings were also presented to "Dr. N.K. Sahu Museum," of Sambalpur University and Orissa State Museum. Again with his efforts "Manikyapur Museum," was started at Bhawanipatna in 1994. J.P. Singh Deo is life member of Institute of Historical Studies Calcutta, Orissa History Congress and Red Cross Society. He is also the President of "Khariar Sahitya Samiti" and Archaeological Committee, Khariar. Author of "Cultural Profile of South Ko'sala," "Origin of Deity" he has contributed to different research Journals, and Periodicals.
Preface
Tantric tradition of India has a long history and is commonly much misunderstood. Its literatures and traditions are vast. Much have been destroyed, but among the surviving literatures, "Mahänirvana Tantra," is the most important of all the Tantras, that are to be found now. In the present form, its text is not much earlier than the 18th century A.D. and it is full with Vedantic elements, but there are reasons to show that the text had an older form. As the name of text shows, its earlier versons were utilised by the Buddhists. Subsequently Vedantic ideas were introduced or interpolated and fashioned in such a way that it appeals the Vedic alias Hindu taste.
Introduction
Orissa consists portions of three ancient regions of Kalinga, Utkala and South Köśala. In course of centuries due to Cultural, Social, Political and Economic factors these areas came together and formed the Province of Orissa in India. Orissa is and has been the seat of Tantric culture, art and philosophy at all times. The type of Vaisnavism that is prevalent in Orissa is inbedded in the highest form of the Tantric way of life and thought, namely the much misunderstood and much abused "Kaulacăra," of a carefully thought-out way of life for the adept, who has achieved a balanced equilibrium of the conflicts facing man in the multifarious departments of existence and behaviour.
Book's Contents and Sample Pages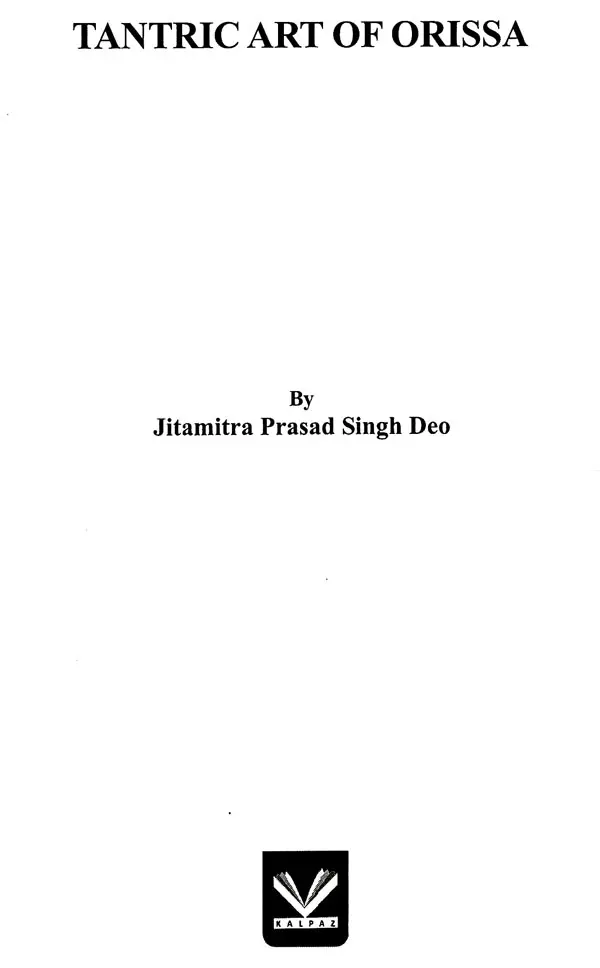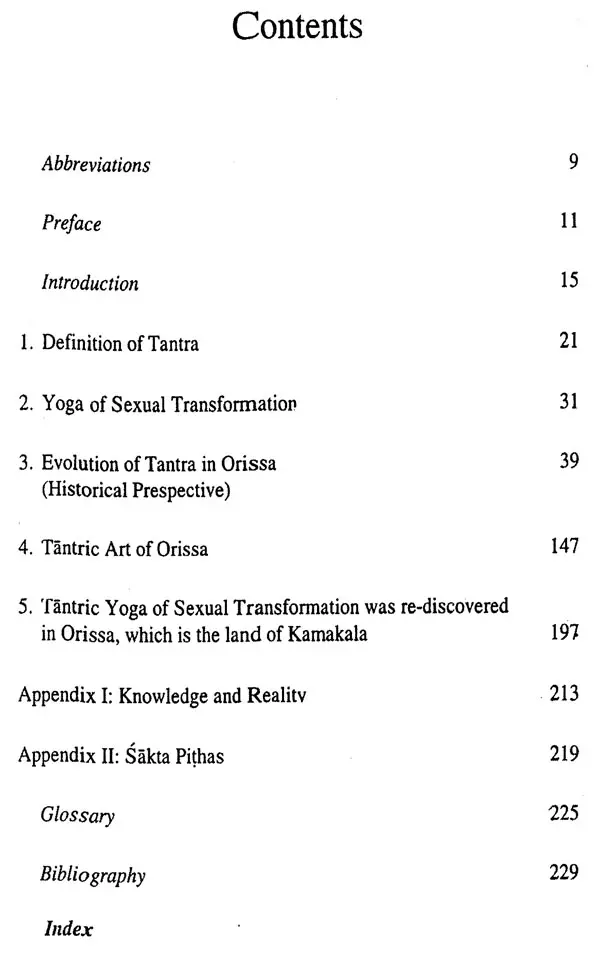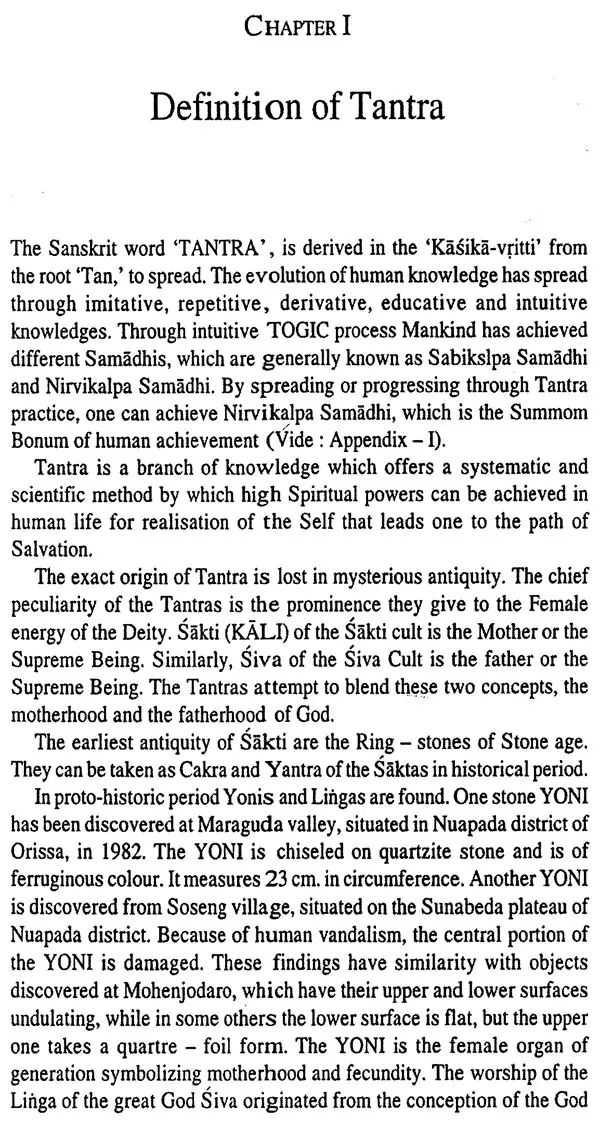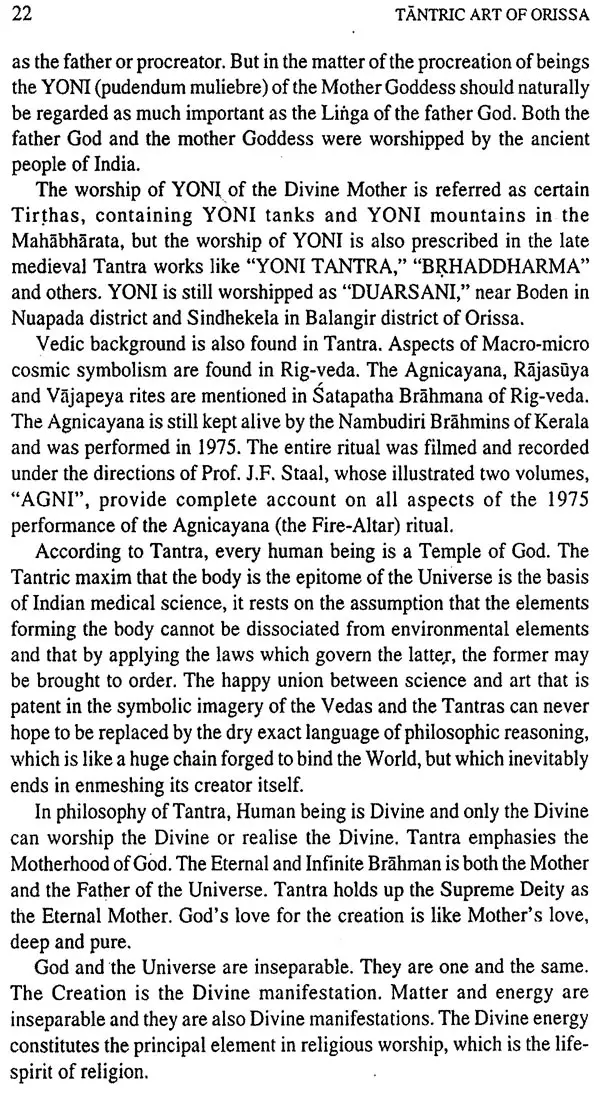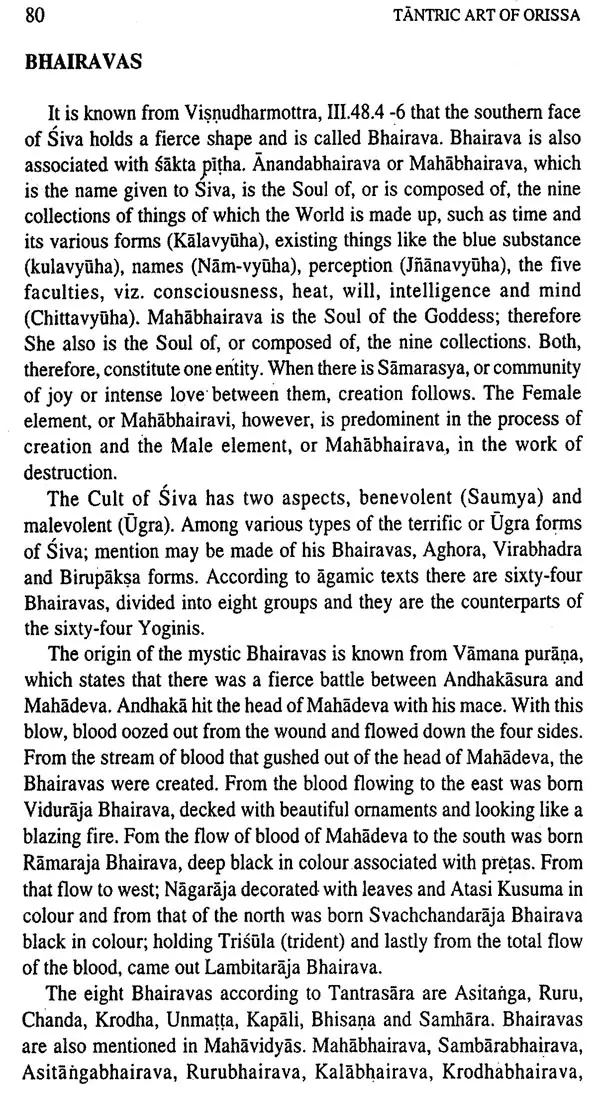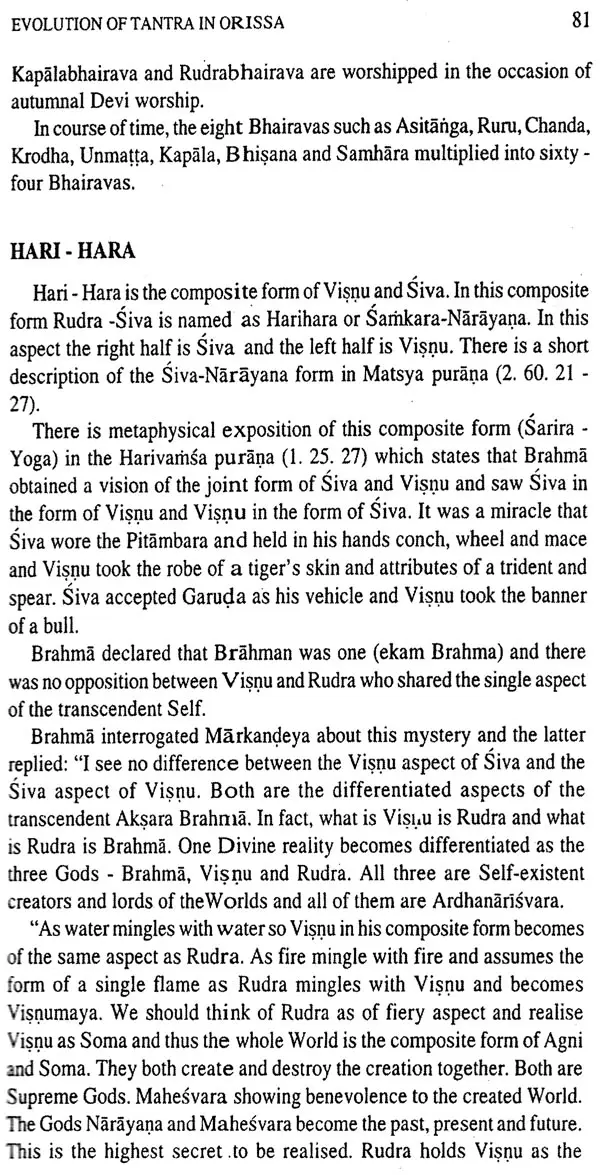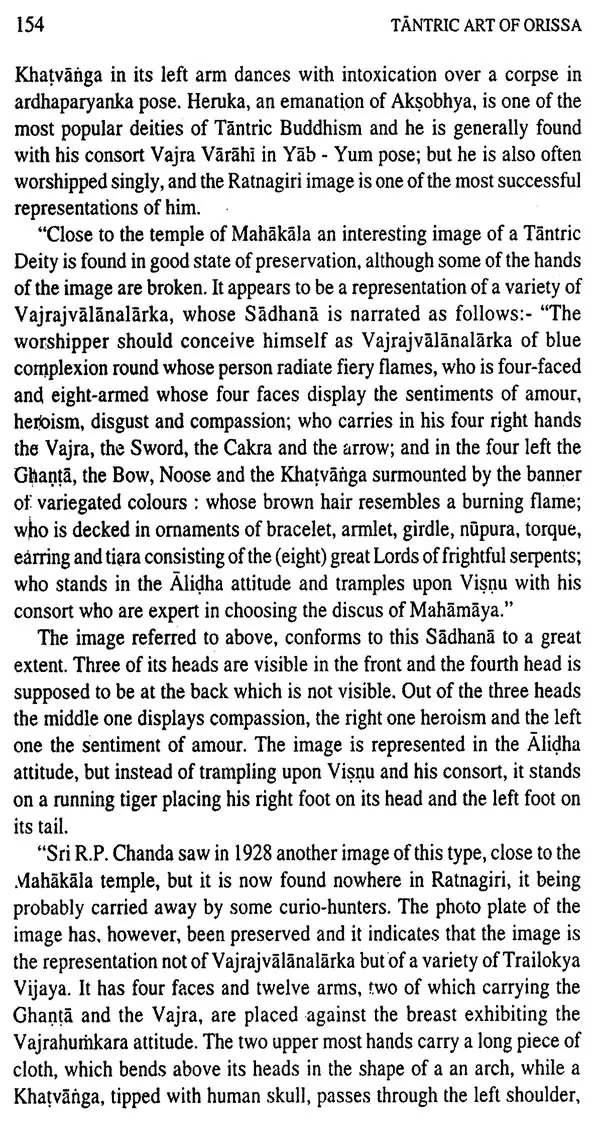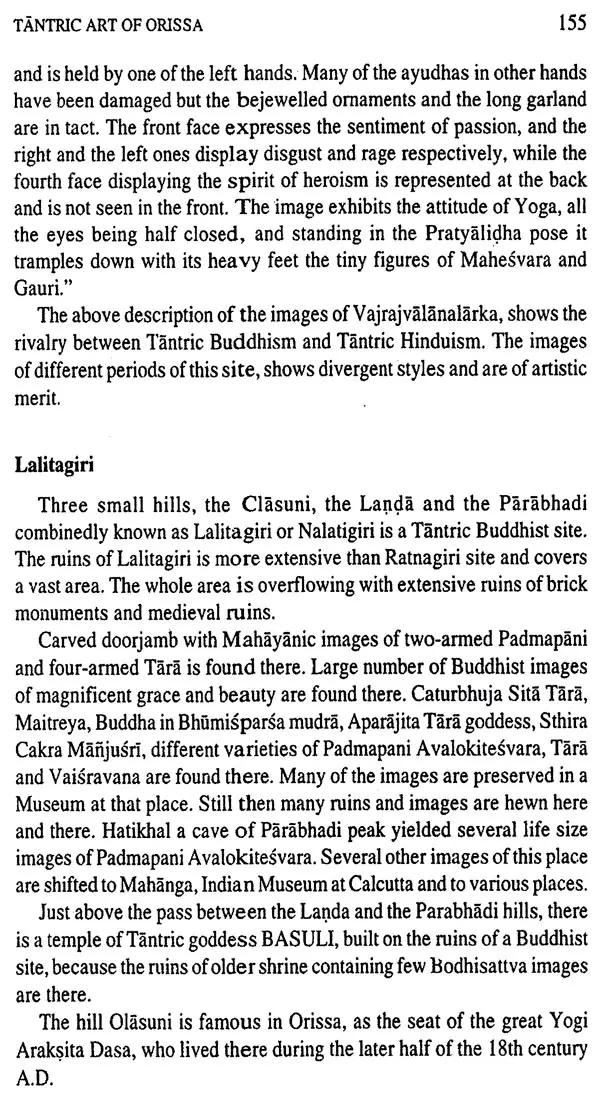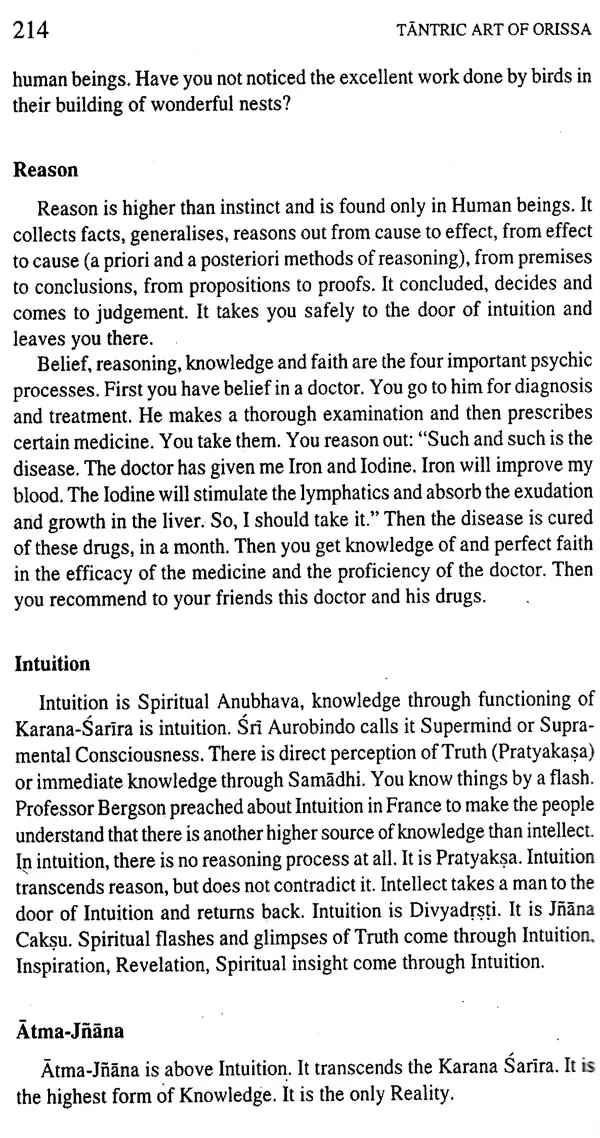 ---
We Also Recommend