The Theatre of Bhanu Bharti- A New Perspective
$4100

$41.00
Tax included.
Shipping
calculated at checkout.
---
---
Book Specification
| | |
| --- | --- |
| Item Code: | AZE945 |
| Author: | Diwan Singh Bajeli |
| Publisher: | Niyogi Books |
| Language: | ENGLISH |
| Edition: | 2013 |
| ISBN: | 9789381523889 |
| Pages: | 156 (Throughout B/w Illustrations) |
| Cover: | HARDCOVER |
| Other Details | 9.50x6.50 inch |
| Weight | 450 gm |
Book Description
About the Book
Bhanu Bharti's passion for tribal myths, rituals and ethnic stagecraft while exploring and expanding the frontiers of Indian theatre to reveal contemporary sensibilities has widened his artistic vision to a great length.
As a young man he was witness to the great expectations and disillusionments of the Nehruvian era. And now confronting globalization, the thespian and playwright is keen to reflect the many shades of current human dilemma.
Some of his legendary productions in Gavari style-Kaal Katha, Amarbeej and Pashu Gayatri give a contemporary ring to the beliefs of Bheels, their rituals and legends. These productions and the Gavari theatre form have been discussed in detail. The reader is upfront with the deep social concerns of Bhanu Bharti's art, his trail-blazing innovations and the artistic complexities which have fascinated Indian theatre lovers through decades. Studying his work in greater depth and evaluating his innovative contribution is an enriching experience.
About the Author
Diwan Singh Bajeli (1937) hails from Kalet in Almora, Uttaranchal. His reviews and articles on theatre and films have been published in various journals. His articles on the Delhi stage are regularly published by The Hindu.
He has also published books on theatre which have been critically acclaimed. Having published short stories, one-act plays and Kumaoni folk tales as well, Bajeli has been closely associated with Sahitya Kala Parishad, Delhi and is Vice President, Parvatiya Kala Kendra.
Honoured as eminent theatre critic by theatre groups and repertory companies, he was awarded Senior Fellowship in theatre (2007) by the Ministry of Culture, Government of India.
Foreword
Bhanu Bharti and I have been friends for about thirty years. Bhanu Band I share two similar interests: literature and theatre. Our paths have often crossed in this regard. Bhanu is not only a playwright but also a director par excellence. I have seen him more as a director than as a playwright. This has heightened my respect and affection for him. He has been growing steadily from strength to strength with his innovative and creative productions. So far I have not been able to identify any other contemporary director who has shown such commitment to theatre. I have reasons for this statement.
Among contemporary directors, there are many who have turned towards the west and only a few who have turned eastwards for patterns and a framework for direction. A search for readymade patterns and frameworks has been on the rise in recent times. Bhanu has shown a dislike for such readymade patterns and has instead broken the boundaries and widened the scope of theatre experiments. Take his Tughlaq for example. The context of the play and the incidental details of the scenes were clearly and intensely portrayed along with the history of Tughlaq. The simultaneity of experience was outstanding. To be a part of the 5000-strong audience sitting spellbound and watching this new experiment was in itself a wonderful experience. Another production of equal stature was Andha Yug. I find Bhanu's extremely sensitive perception of globalization, rising communalism, corrupt administration and the increasing fragmentation of society and culture quite remarkable. He has given a very sensitive portrayal of these contemporary elements and emerging social factors in his theatre.
Introduction
The eminence of Bhanu Bharti in the world of contemporary Indian is reflected in his continuous search to explore and expand the frontiers of Indian theatre with deep roots in the soil of the country, revealing modern sensibilities. In this process his artistic vision keeps on widening in the context of socio-economic changes.
As a young man he was a witness to the great expectations of the Nehruvian era, which culminated in disillusionment. He continued his artistic discovery during the National Emergency (1975-1977) imposed by the former prime minister Indira Gandhi, using the allegorical language of theatre. Now in the era of globalization and the dominance of multi-national corporations, he is keen enough to discover a new language for theatre to reflect the dilemma of humanity passing through a crisis; a crisis evident in the shape of commoditization of culture. The deep social concerns of his art, his trail-blazing innovations and the artistic complexities have always fascinated this writer who has had the privilege of watching most of his masterpieces in a variety of presentational styles. His staged his early productions with The National School of Drama and its repertory company attracted the attention of critics and a discerning audience. The staging of Pashu Gayatri at Natya Samaroh 1984, organised by Sangeet Natak Akademi at the Kamani auditorium was a major step towards the creation of a distinct Indian theatre idiom. This production catapulted him to national eminence. It was a significant experimental work which synthesised the elements of tribal art forms with modern theatrical techniques.
**Contents and Sample Pages**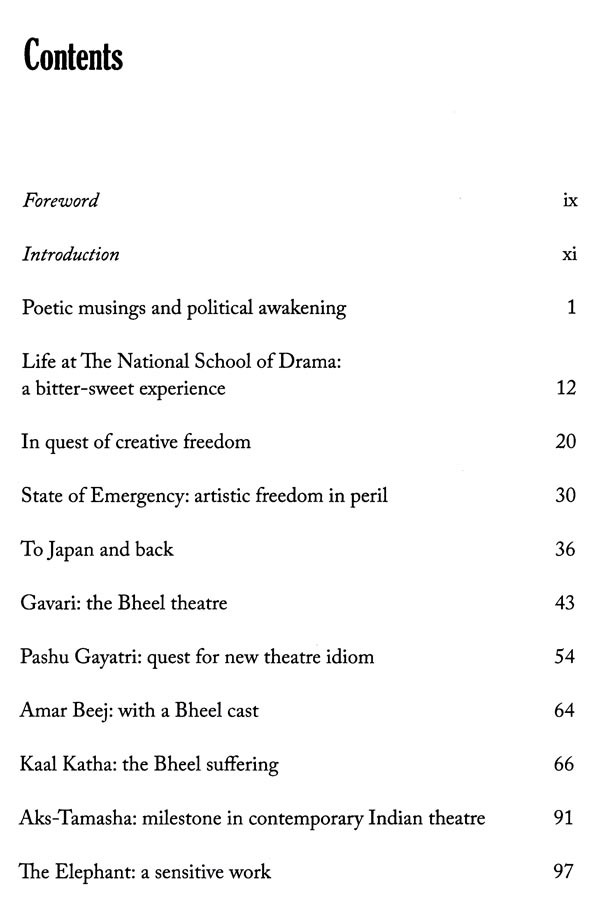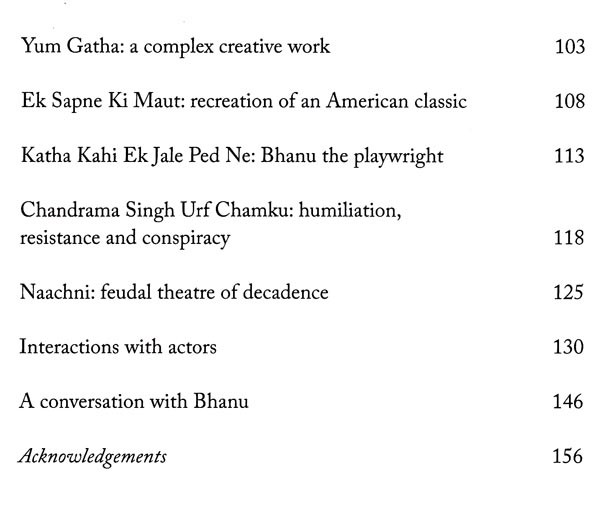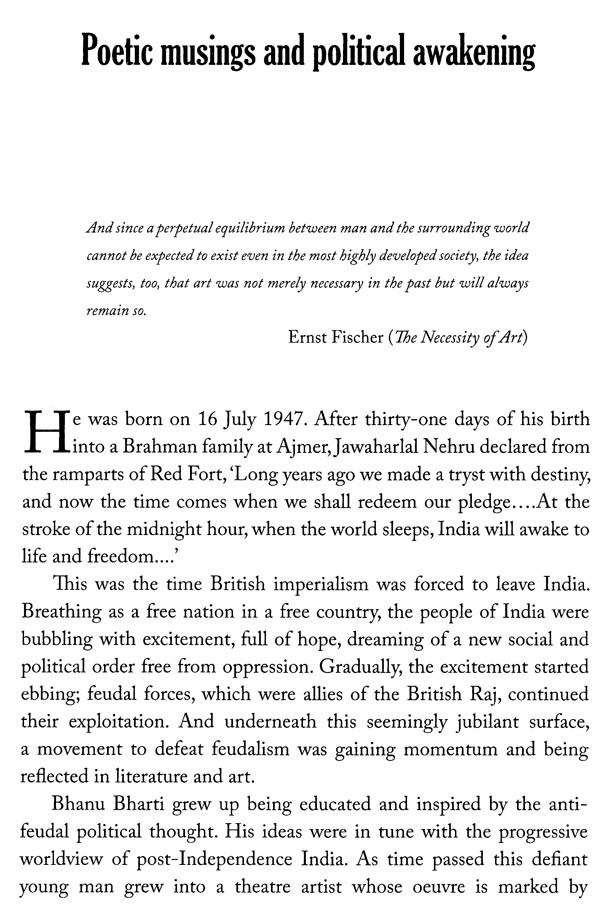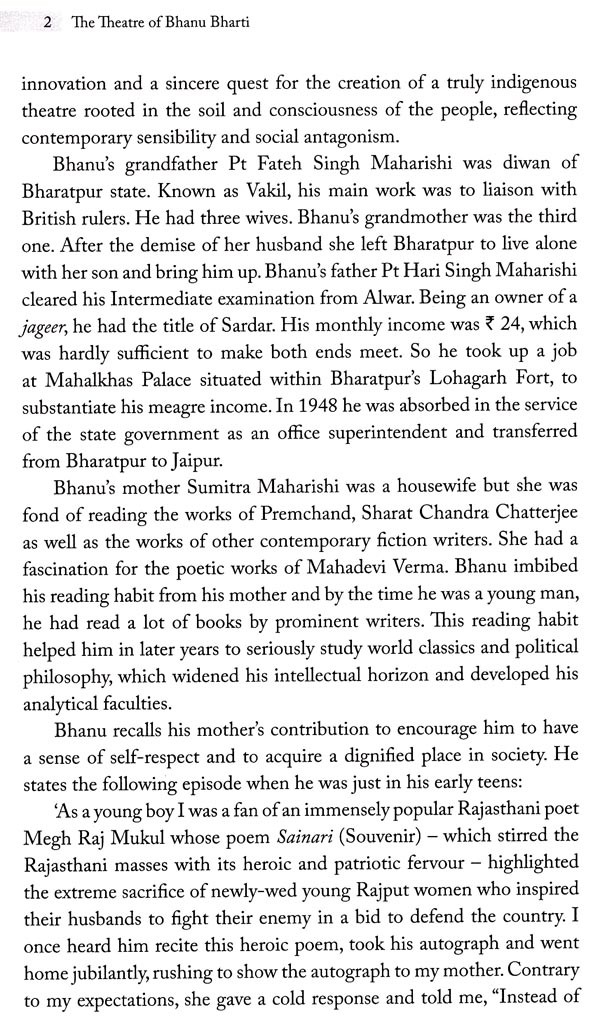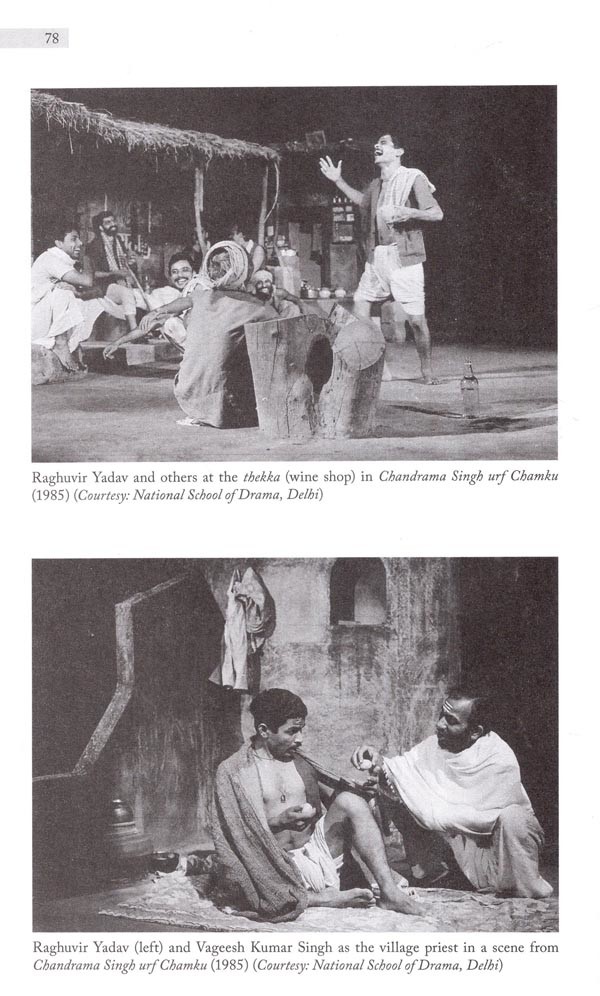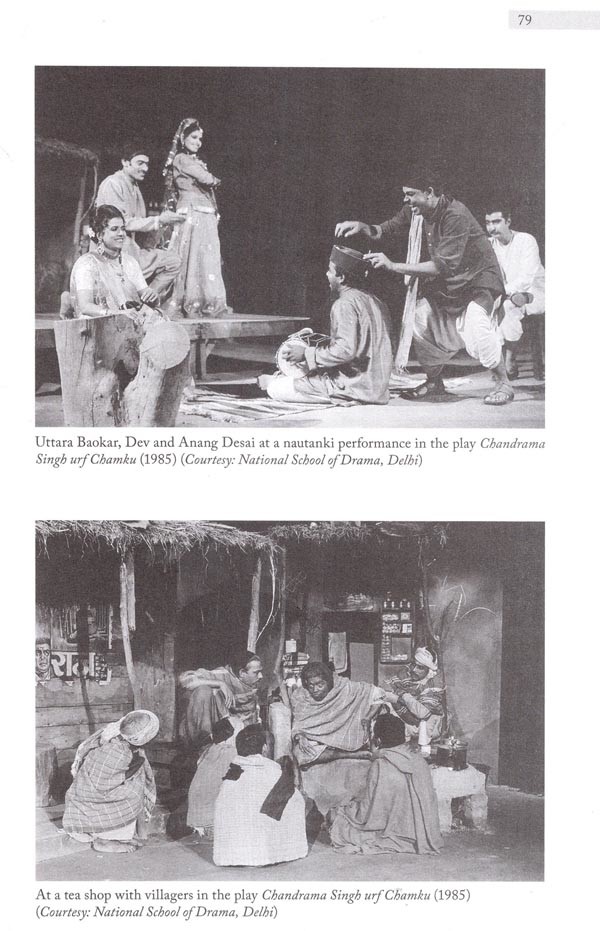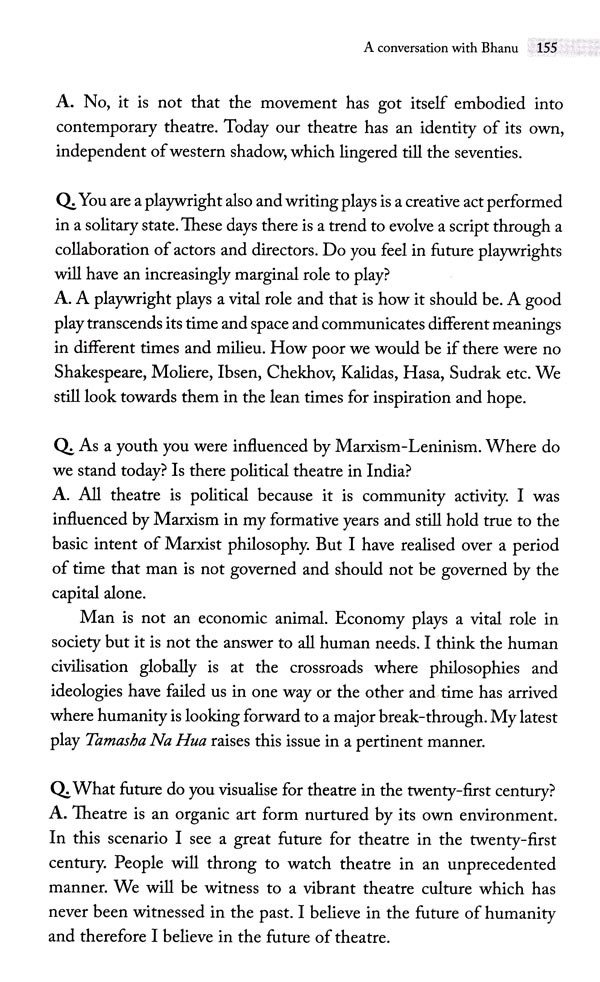 ---
We Also Recommend