Thoughts of Spiritual Wisdom
$2875

$28.75
Tax included.
Shipping
calculated at checkout.
---
---
Book Specification
| | |
| --- | --- |
| Item Code: | NAR146 |
| Author: | Prof. V. Krishnamurthy |
| Publisher: | Notion Press |
| Language: | English |
| Edition: | 2018 |
| ISBN: | 9781642499018 |
| Pages: | 416 |
| Cover: | PAPERBACK |
| Other Details | 9.00 X 6.00 inch |
| Weight | 460 gm |
Book Description
About the Book
Open any page of this boo of 365 Thoughts of Spiritual Wisdom, and you will drift into a cornucopia of various voices from towering scholars of spirituality speaking from personal experience.
About the Author
V. Krishnamurthy (b.1927) is a former Director of K.K. Birla Academy, New Delhi and a former Dy. Director and Professor of mathematics at BITS, Pilani for more than two decades. he was treained systematically from boyhood in traditional Hindu fashion by his father, Sri. R. Visvanatha Sastrigal, who was a scholarly exponent and a living example of the ideal Hindu way of life.
Prof. Krishnamurthy has given numerous lectures, known for their precision, clarity and an irresistible appeal to the modern mind, on ancient scriptures like the Upanishads, Valmiki Ramayana, Shrimad Bhagavatam and Bhagavad Gita to Indian and American audiences. He has to his credit more than a dozen books, covering subjects like Mathematics at all levels, Hinduism for the general reader and Advaita philosophy for the seriously oriented. A good number of writing of his on religion and philosophy are on the web.
Preface
This is a book of 365 pages of spiritual quest, with one Thought on each page, for reflection and contemplation, not as a treatise or a catalogue, or reference text. It is also not a book of proverbs or catchy two or three-line quotations. It is aimed at an audience who may be any English-knowing citizen of the world, young or old, who seeks to know something beyond the needs and pleasures of material welfare, particularly oriented towards Hindu philosophy. The purpose of the book is to spread spiritually oriented thinking across the world. The prerequisite is a basic urge to know about and move towards spiritual elevation. Not every Thought should be expected to be understood or appreciable at the first reading. It takes a maximum of fifteen or twenty minutes to read each Thought and probably demands a minimum of an equal amount of time for the thinking it triggers.
The main pattern of the book is its variety by which it opens out the windows of universal spiritual panorama through several key-hole views. The thoughts have no continuity from one to the other. Naturally each Thought is likely to trigger a different train of thinking. By opening different pages even at random one gets a good variety of illuminating thoughts. The source of each quote or thought is given on the same page.
One can easily guarantee that any reader would find somewhere in this collection, probably some ten or twenty thoughts at least which will inspire him or her to think in an unfamiliar direction. There is a list of author-sources, a list of titles of thoughts and further, an index of about 900 keywords occurring in the texts of the thoughts. Some name in the first list may trigger one's memory, some title in the second list may provoke an urge to know and some word in the index may arouse a simple curiosity — any one of which will hold you on to this book of Thoughts, as a permanent trigger-worthy spiritual companion. Most of the quotations are slanted towards Hindu Vedanta; but as every citizen of the world should know, after Swami Vivekananda's advent, Vedanta itself is now a worldwide subject of interest, study and practice. The origin of the book goes to my practice in 2017 to post one such thought on my Facebook page daily during the year. No title was posted for the thoughts except to serially number them and date the post. Readers were invited to suggest a title, and that brought in a good response and that was how titles of the various thoughts were evolved.
I offer my eight-limbed prostrations to Swami Paramarthananda for blessing me and this book with a kindly Foreword.
My special appreciation and indebtedness are due to Shri Kiran Vadlamani (Founder, Indic Academy, Creative India Academy and Advaita Academy) for his continued encouragement and timely support.
My apologies are due to my readers, for my having taken the privilege of assigning about five percent of the Thoughts in this book to myself or my books.
**Contents and Sample Pages**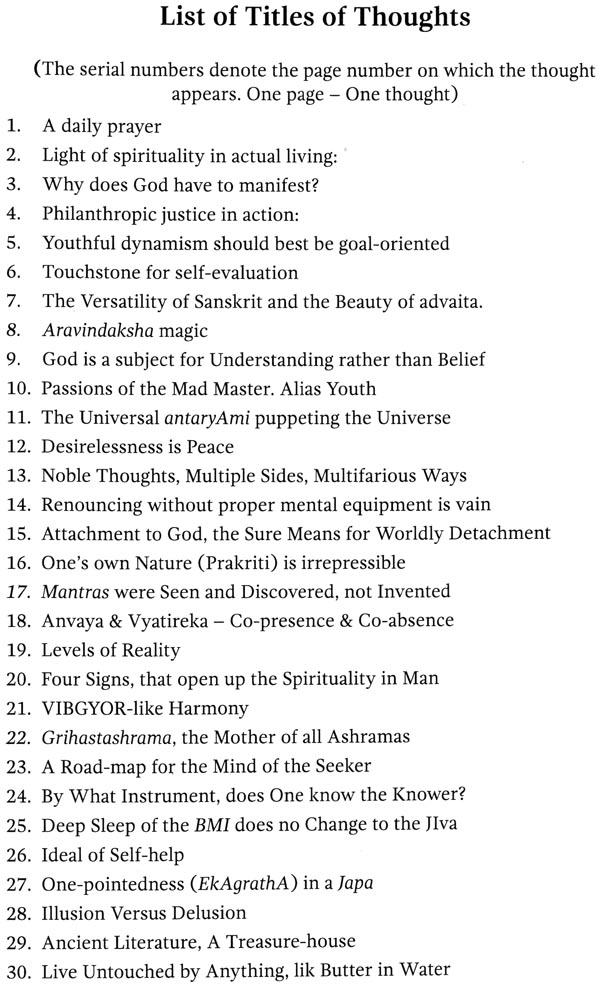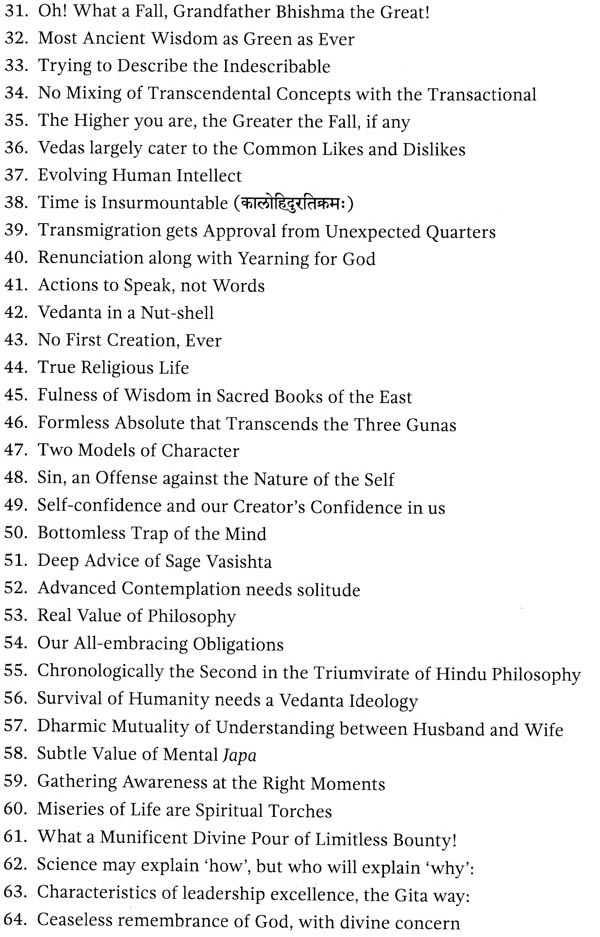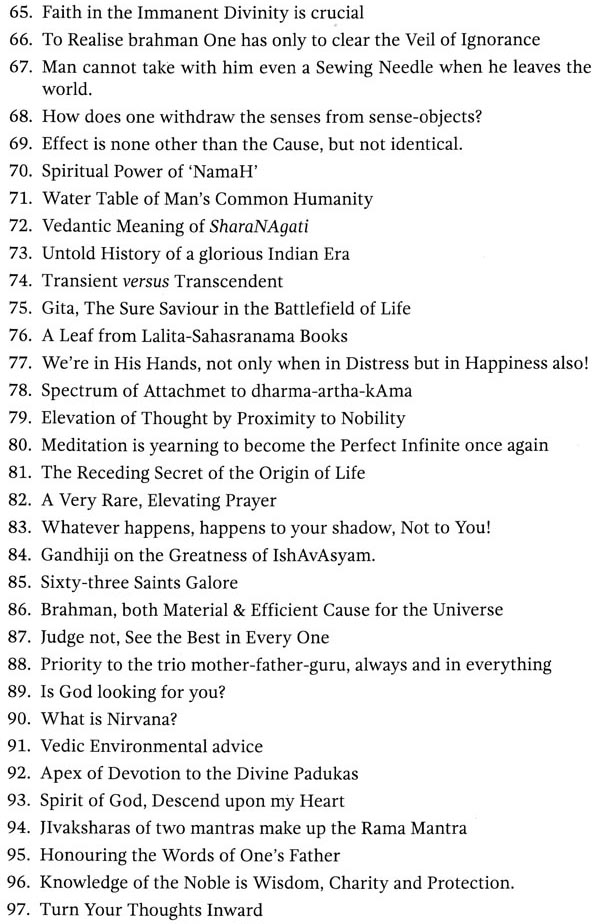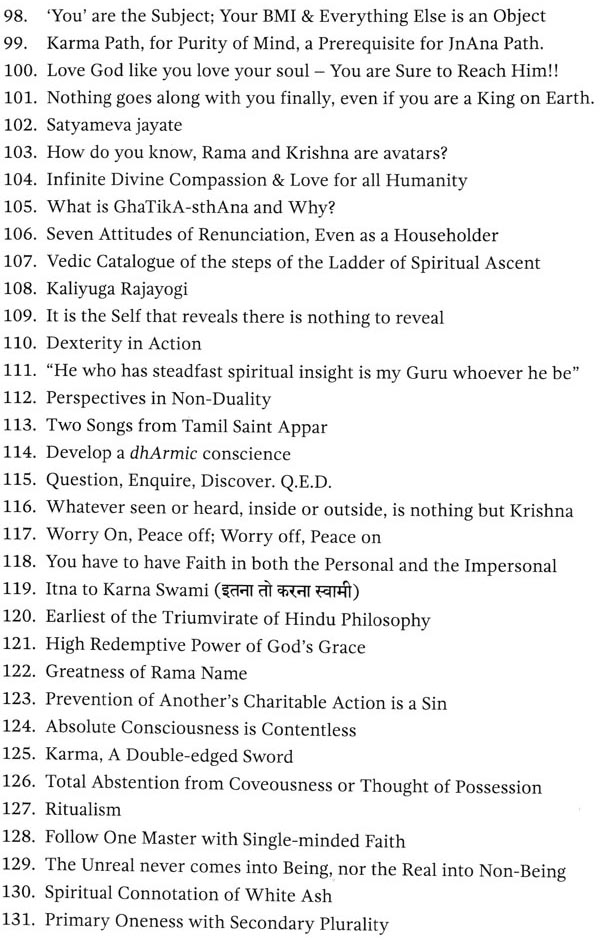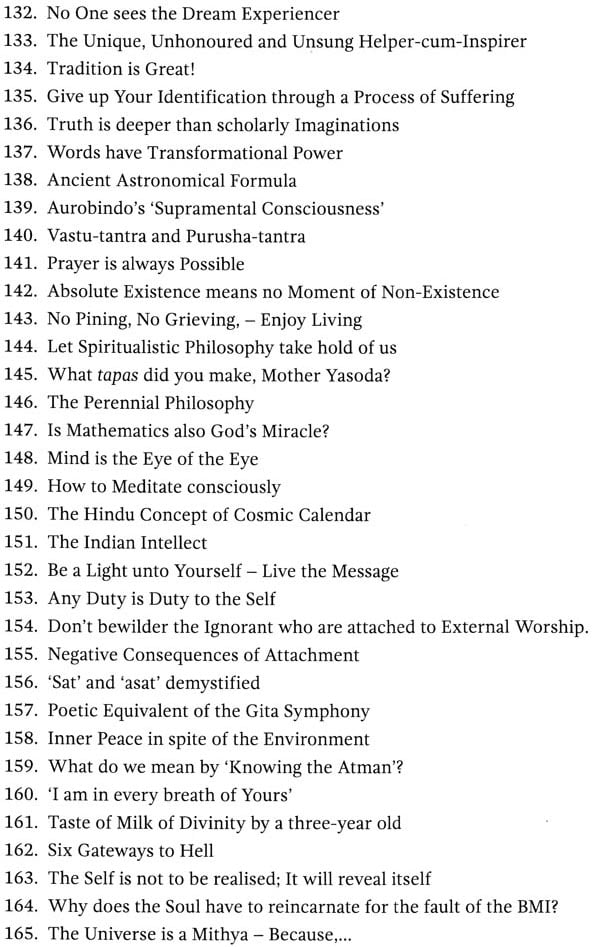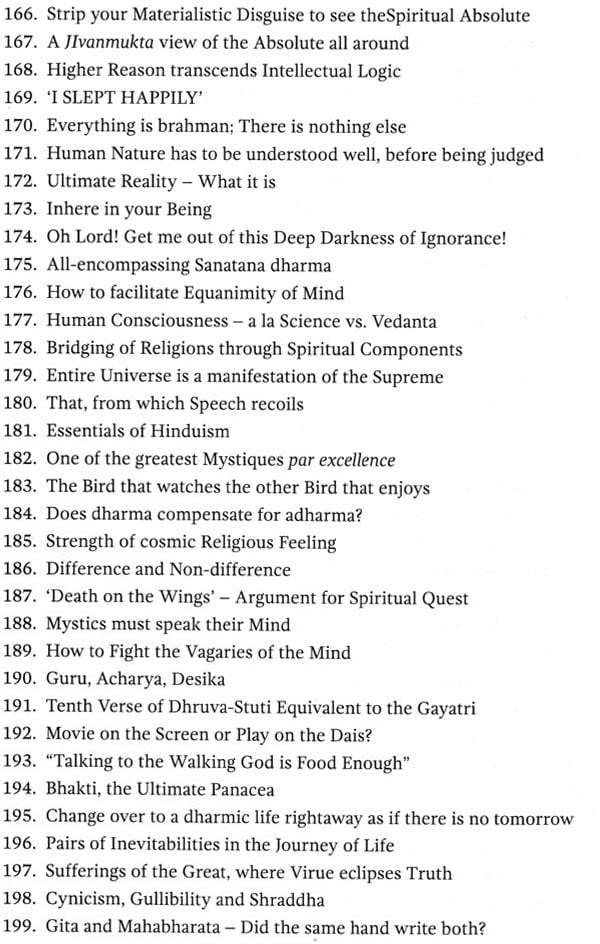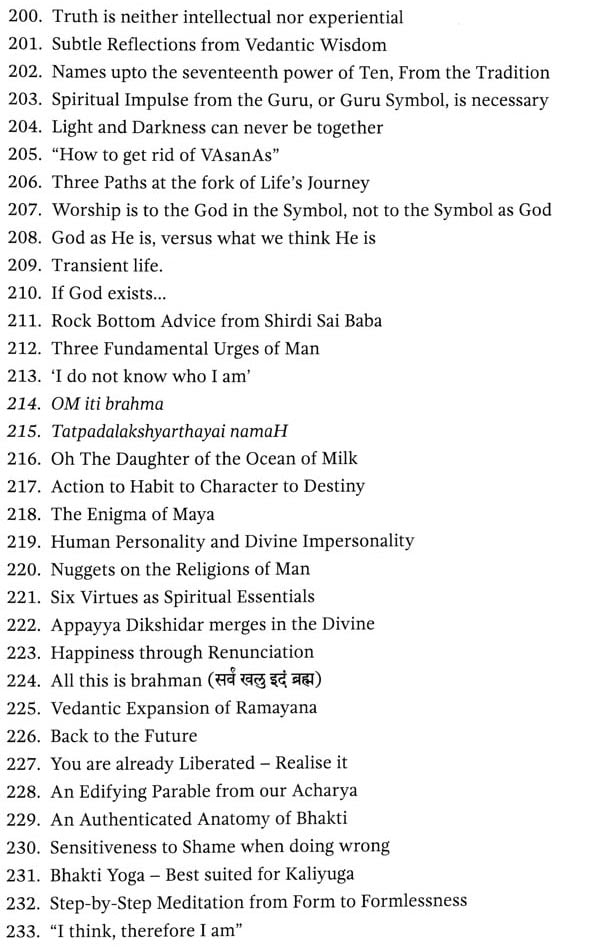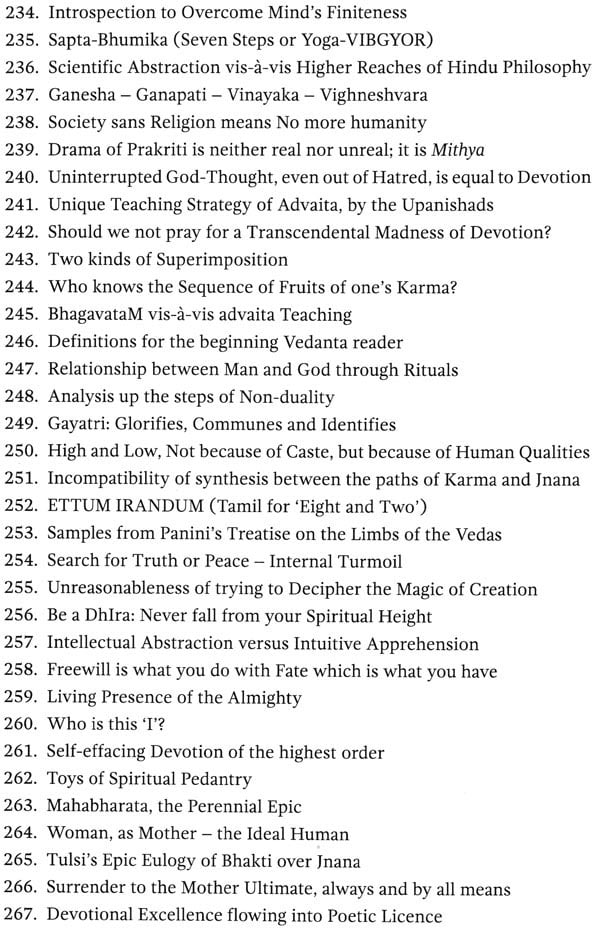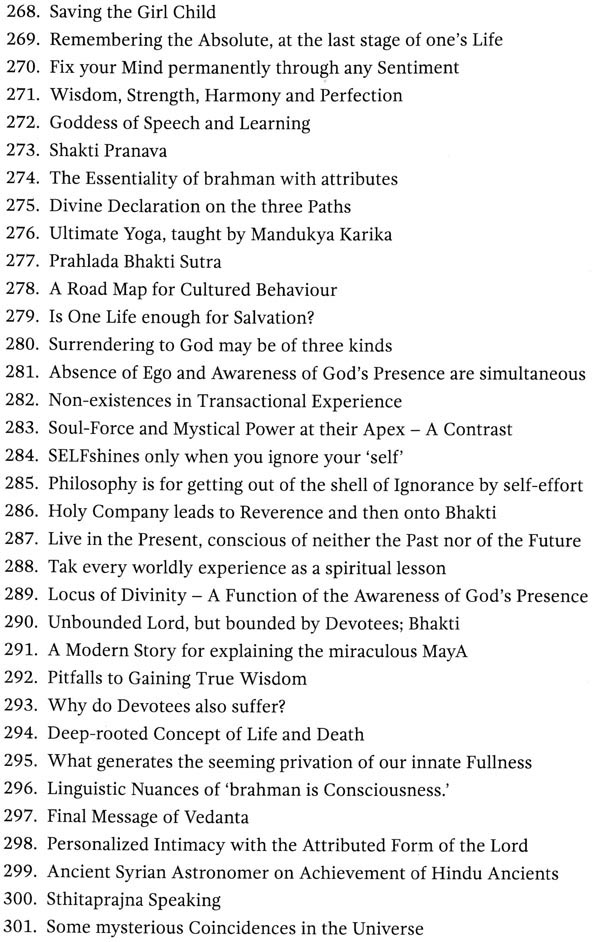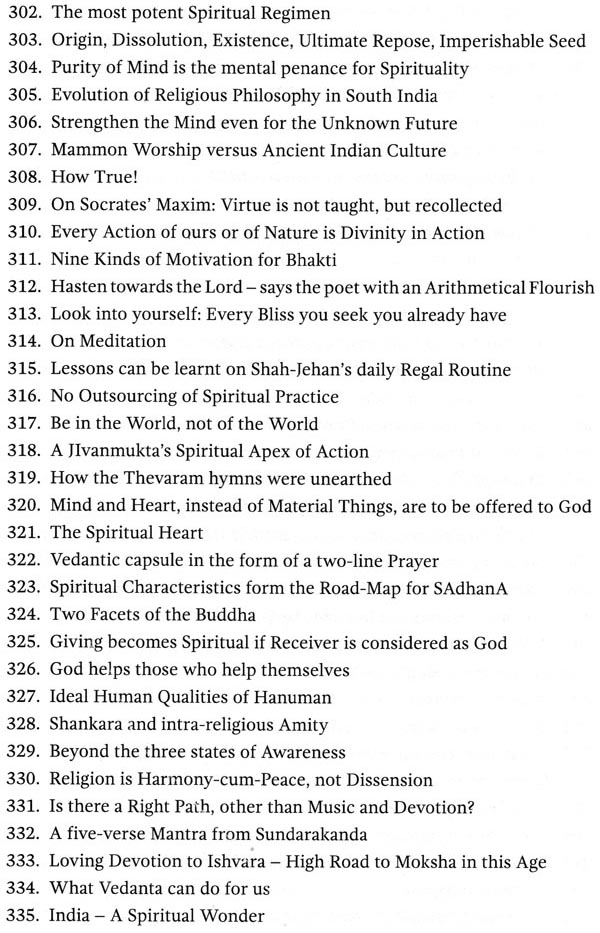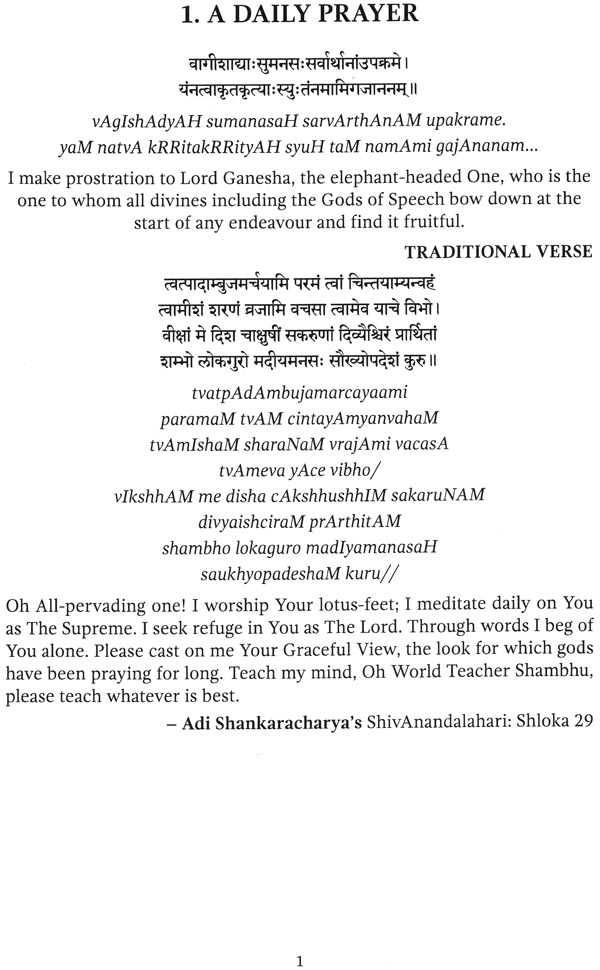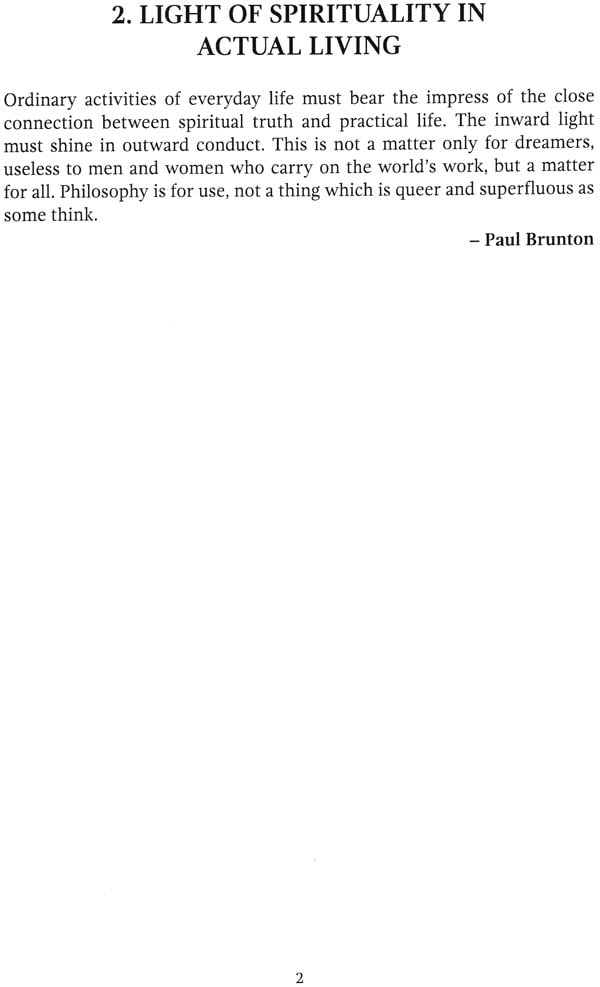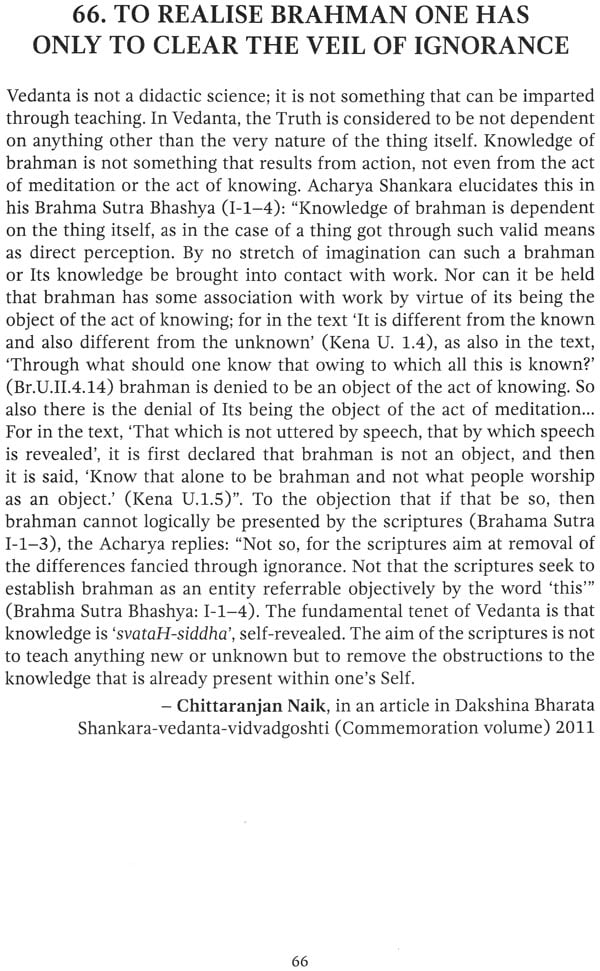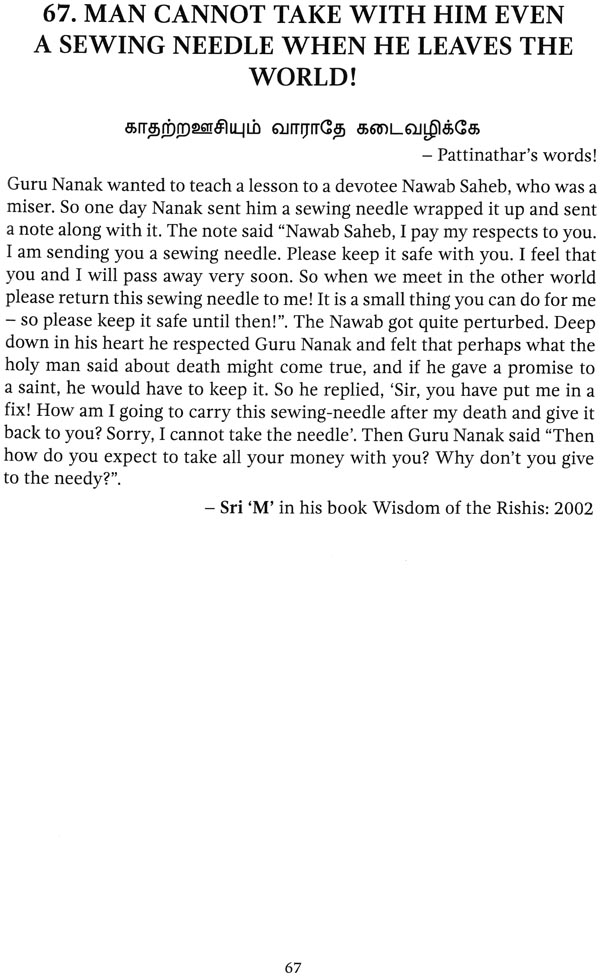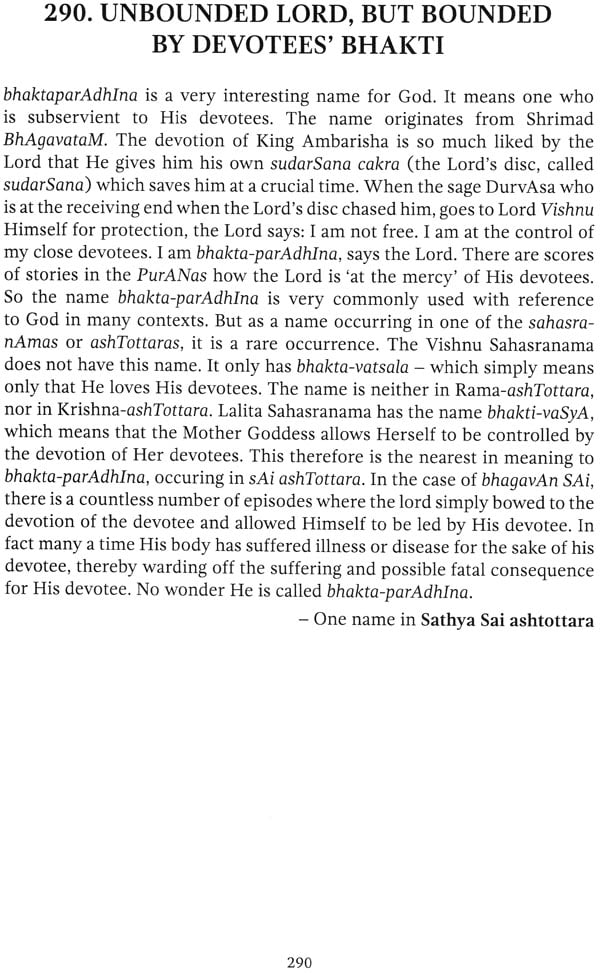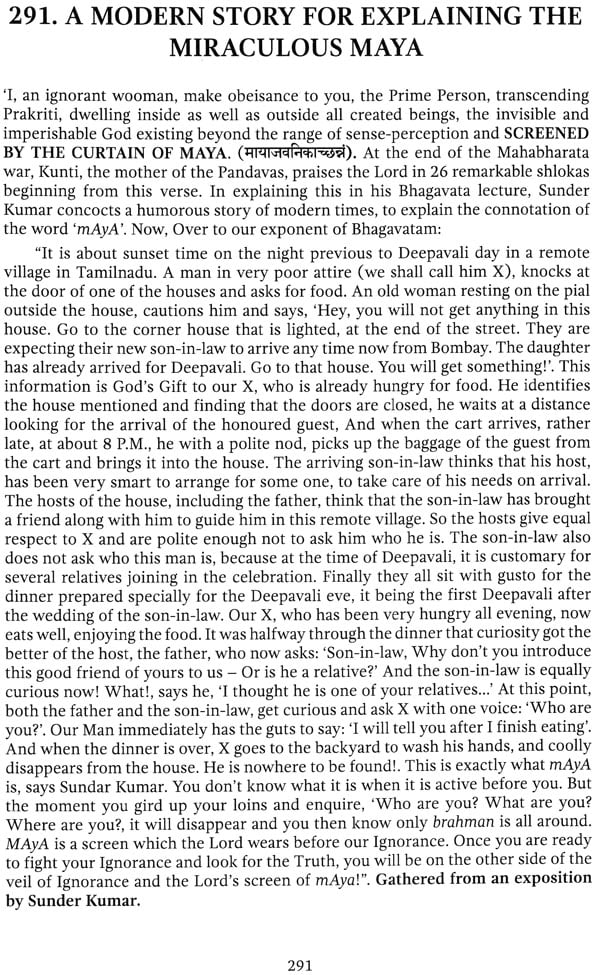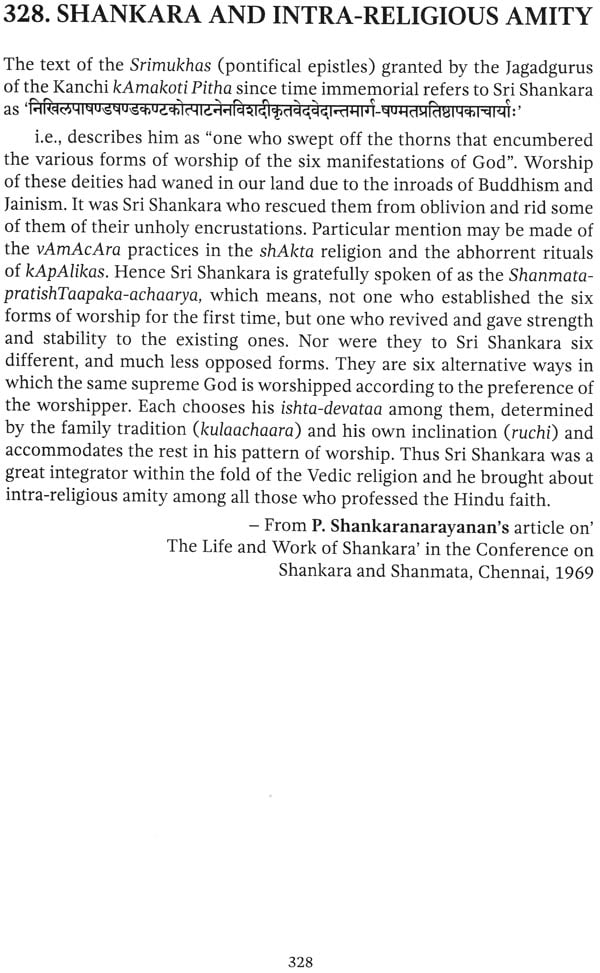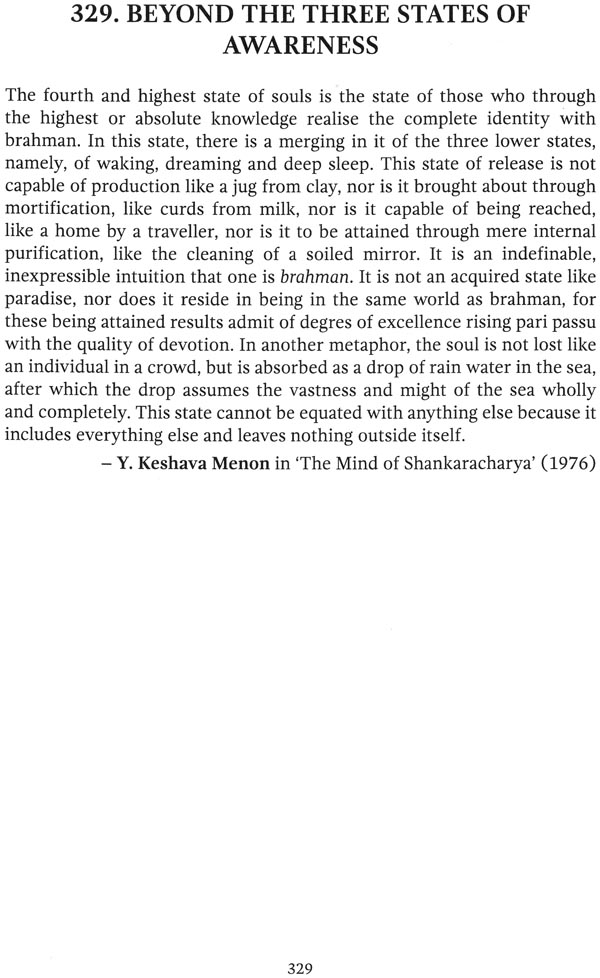 ---
We Also Recommend