Thus Says Mahamati- Part 2
$2300

$23.00
Tax included.
Shipping
calculated at checkout.
---
---
Book Specification
Book Description
Back of the Book
The establishment of the Mission in 1972 by a small group of forward looking persons began a new chapter in the history of Shri Krishan Pranami faith. The Kuljam Sarup (Tartam Vani), the sacred grantha containing 18758 poetic verses of Mahamati Prannath, was so far confined to hand written volumes and was not easily accessible to other than Pranamis. The Mission brought it out in printed form for circulation to all interested people: Since then, with the cooperation of the Dharam Gurus and several learned academicians a large number of publications pertaining to the messages of Mahamati and related religious scriptures have come forth. The main emphasis has been on the similarities between all religions and necessity of creating atmosphere for one universal religion to bring love and harmony among all human beings.
The Mission has set-up centres of learning at many places in India and abroad. An important outcome is the establishment of Mahamati Prannath Shodh Sansthan in Delhi for promoting research activities on Mahamati and other saints. A library with adequate literature is now available to researchers and scholars here.
The Mission has also undertaken the job of translating the Tartam Vani in English language to facilitate its wide circulation. The book in our hands is a part of this effort.
Introduction
I started reading Shri Prannath's Vani at the age of twenty five just after my marriage. Before that, I used to go to a Mandir in Lahore on the occasion of some festival or any holy day. We bowed before the sacred book. Kuljam Swaroop and get some prasad from the priest and come back home. I knew nothing what this great book said or excepted from us. When I read the first line of the 'Kalash' book 'Sunio Vani Suhagani I asked the meaning of Suhagani from the priest. He told me lovingly that the Lord loves His souls who have forgotten Him in the dark ways of life and want them to approach the right path. They have just come to this world and want to improve their way of life, so that they may finish their work and come back in their sweet eternal Home. I asked the meaning of Suhagini. The priest further told me that the Suhagan soul is that who is related to the Lord and loves Him; who wants to have direct relation with the beloved Lord. Now Lord is reminding them their promise to which they had agreed while coming in the world. It was- We will not forget you and will come back soon. But in this attractive world they have forgotten their promise and are busy in their daily core.
'Kalash' Vani says that the Lord was kind to me. He opened my heart with sweet words and reminded me that after fulfilling my wish to taste the world I have to come back to my sweet beautiful Home. Please don't forget your promise to meet your master who is waiting for you. This was a kind remembrance and loving sweet call from the master. After finishing Kalash, I read the whole Kulzam Swaroop but it took me years to complete and understand it. This appealed me to the core of my heart that I should tell about the motive of the life to my dear and near ones that we are temporarily here and our sweet Home is Paramdham. But when I saw my own children and other people so busy in day to day life I thought of giving a few drops at this nectar to the younger generation; may be in later life they try to read the whole Kulzam Swaroop. First I started with two small books 'Gems of Mahamati'. It was liked by people and young students appreciated it most. I was encouraged with this effort and thought of selecting few verses from other books also. It was very kind of Dr. Raj Kumar Arora to translate the whole Vani. From his translated books I picked up some verses and published one book 'Thus Says Mahamati'. But I found myself the half way. Now I have picked up some verses from 'Prakarma' of Paramdham and beautifully adored 'Sinagaar' of the Lord Supreme. These two books may interest the younger generation to read the whole Kulzam Swaroop and taste the nectar in it. These verses will help them in leading a fruitful life and remember their master. I hope the people will enjoy this effort.
**Contents and Sample Pages**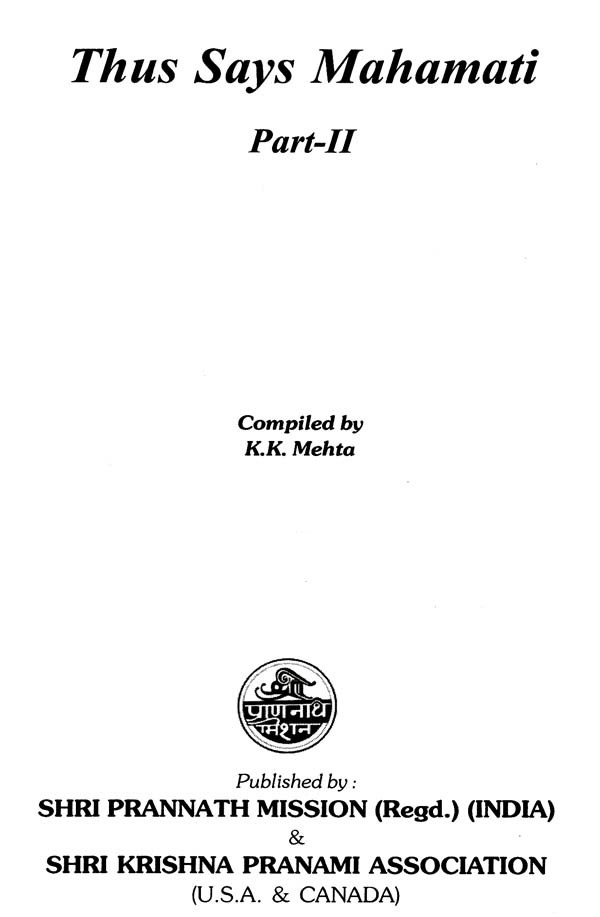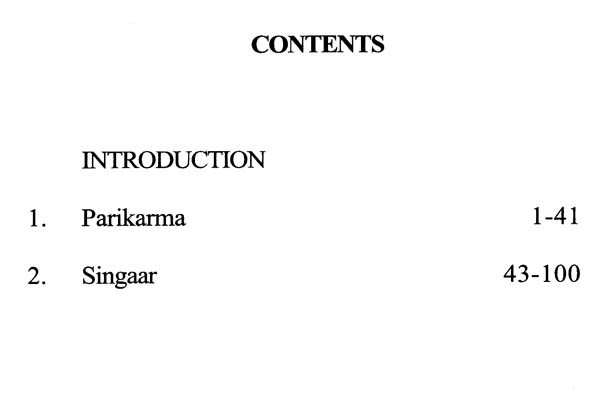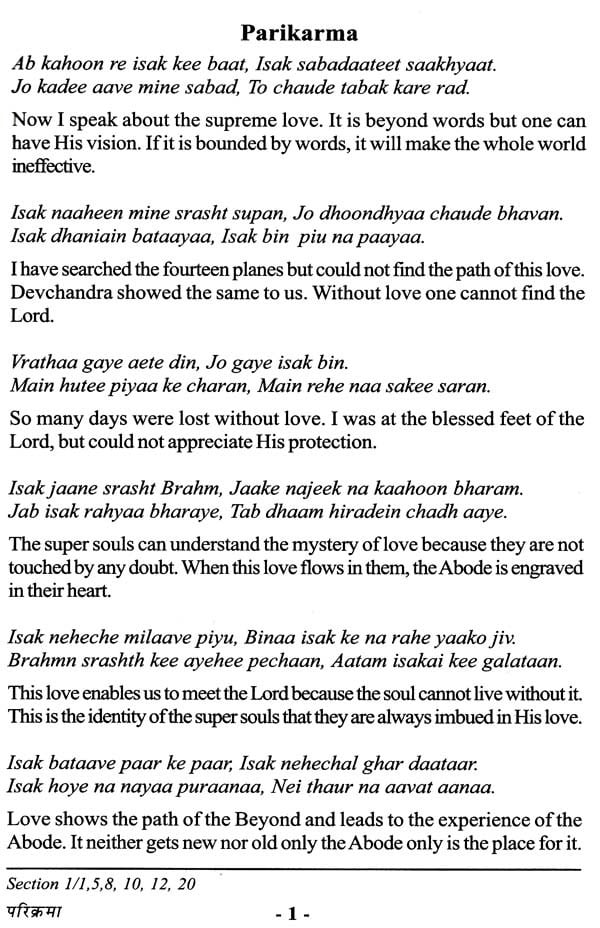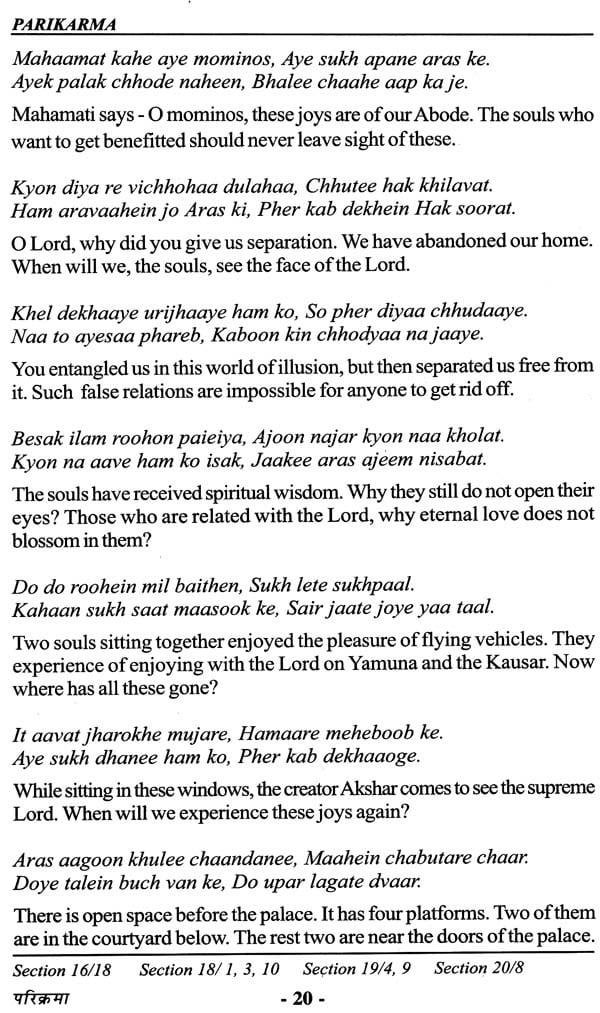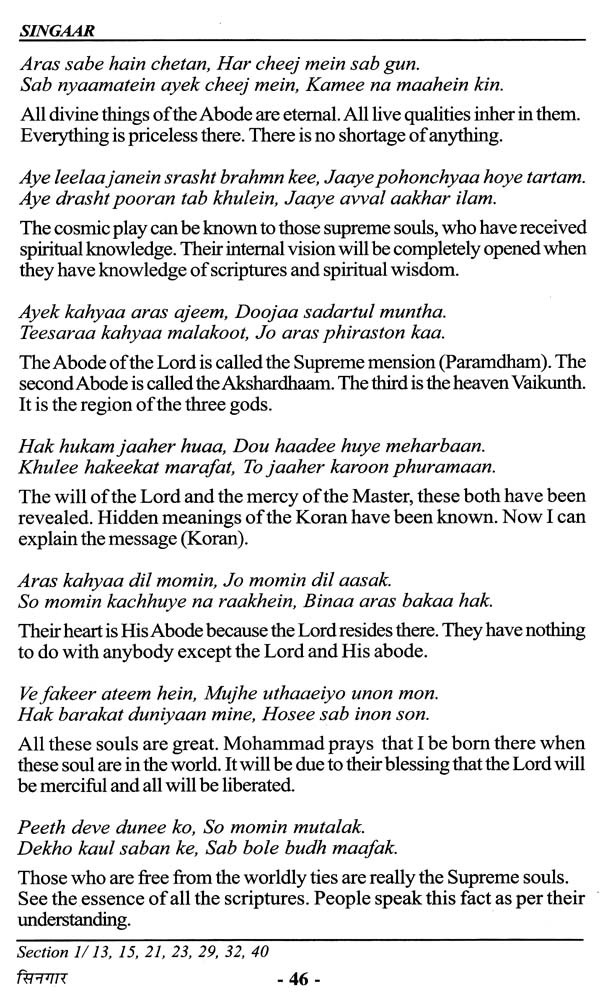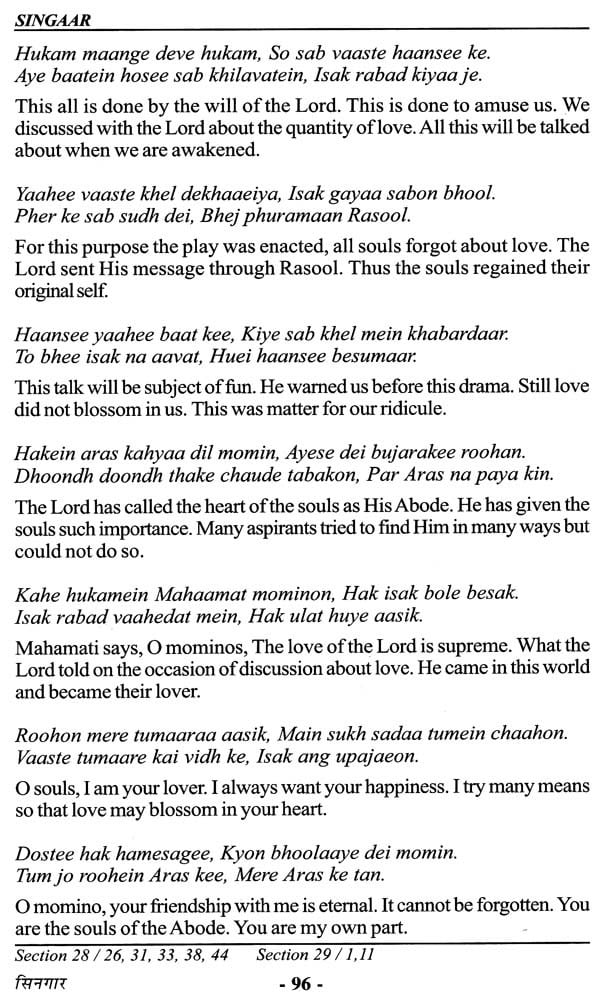 ---
We Also Recommend