Tolkappiyam and Astadhyayi (An old and Rare Book)
$4600

$46.00
Tax included.
Shipping
calculated at checkout.
---
---
Book Specification
Book Description
Preface
This book is the end product of my research work done for a Iittle over two decades. When I started for the first time a comparative study of these two ancient Indian grammatical systems, by choosing the treatment of nouns in the Astadhyayi and the Tolkappiyam, hardly any work of this nature was available excepting that of Subramanya Sastri. His work was published nearly four decades ago. Comparative study of two grammatical texts or two grammatical systems should be preceded by the study of the method in the individual grammars under review. A few literature was available on Panini's work even before I started my work, though such study was in infant stage regarding Tolkappiyam. Now a considerable amount of literature on the Individual grammer is available. Consequently some articles on the comparative analysis started appearing though majority of them has been based on the secondary sources. Though the question of relationship between the two grammatical systems of the ancient Indian languages has been the topic of research for quite some time now, their approach has always remained either to establish or to refute the dependance of Tolkappiyar on the grammatical texts of Sanskrit language and the conclusions arrived at by them are difficult to accept as their findings are not based on the individual grammars as a whole, as such they are partial and biased. Moreover the earlier studies were confined to only the similarities found in these texts totally ignoring the differences. In fact, the number of differences is much more than the similarities: Therefore, it is necessary to approach the topic afresh by following a new method, which would account not only for similarities but also the differences. As, many scholars are not knowledgeable about what has been described in the individual grammars under review, a detailed account of individual grammars should precede such comparative analysis.
Foreword
Relationship between the Tamil and Sanskrit grammatical traditions has drawn the attention of a number of scholars in the past. The scholars who made an enquiry into such relationship earlier is of the view that Tolkappiyar depended on Sanskrit texts or vice versa based on a few similarities found in these texts. Such conclusions led to a sort of wrong opinion about the grammars under review.
Majority of Sanskrit scholars on grammar are totally ignorant of Tolkappiyam and Tamil Scholars, on the contrary, are in slightly advantageous position as a considerable number of literature on Panini and his work is available in English. In order to rectify this situation, what is discussed in Tolkappiyam and Astadhyayi is to be presented as a first step followed by a comparative study. Dr. Meenakshi has approached the topic in these lines in this work. Her work is a pioneer study in Comparative grammar of the most ancient Indian languages of India.
I am proud of publishing this work through our Institute. As this work is the first of its kind in comparative grammar, I hope this work will pave the way for many such comparative study.
Dr. K. Meenakshi is a scholar in Sanskrit, Tamil and Linguistics. She has published some books and also has contributed research articles to a number of academic Journals relating to areal linguistics, Sanskrit and Tamil grammatical traditions and Sanskrit syntax. She has translated Panini's Astadhyayi into Tamil and our Institute is going to publish it shortly with the partial publication grant from Central Institute of Indian Languages, Mysore.
I take this opportunity to express my sincere thanks to our Chairman Dr. Tamilkudimagan, Hon'ble Minister for Tamil Official Language and Culture who has been giving encouragement constantly in the development of this Institute.
My sincere thanks are also due to Thiru. V. Palanichamy, I.A.S. Secretary for Tamil Culture and Development for all his encouragement.
Introduction
1.1. The question of relationship between the Tolkappiyam (=T.) and the Sanskrit (Skt.) grammatical tradition has been the topic of research for a number of scholars for quite some time, though it remains still unsolved. The earliest work of this nature was the one by Burnell (1875). He points out the similarities between T. the Katantra (=K.) a Skt. grammar and Kaccayana a Pall grammar in the arrangement of the sections, use of technical terms and so on and establishes that these three grammatical texts belong to one pre-Paninian school called Aindra School.
Sastri(1943:3) a renowned scholar in both Tamil (Ta.) and Skt. writes, 'I may mention here that Tolkappiyar has worked out a beautiful Tamil Grammar on the model of Sanskrit Pratisakhyas, Yaska's Nirukta, Panini's Siksa and Panini's grammar or that of his predecessors without doing the least violence to the genious of the Tamil language. He claims that T. is modelled after various Skt. texts' (1943:30).
Vaiyapuri Pillai (1949:30), a Tamil scholar argues that "Tolkappiyar had Panini as his model". Meenakshisundaram (1974:37) thinks that the sources even for Tolkappiyam are Paniniyam and Aindram. By Paniiniyam he perhaps refers to Panini's (= P.) grammar or the grammatical works of Paninian grammatical tradition.
Zvelebil( 1973:143) thinks that T. is indebted to A. and also sees a 'special connection' between Patanjali's Mahabhasya and T. in Collatikaram 419, which is concerned with the classification of compounds. He writes "infact Tolkapiyam Col. 419 seems to be almost a translation of Patanjali's text." In his 1975 book, he writes, "It is almost obvious that while the dependence of Tolkappiyam on any particular Sanskrit model cannot and has not been proved, the grammar reveals a knowledge of Sanksrit and Prakrit and profound scholarship both in Tamil and Sanskrit which must have been part of Tolkappiyar's education." He sees layers in the Tol. and suggests "it is probable that the author(s) of the bulk of the grammatical sutras which became known as Tolkappiyam belonged to a group of Jaina scholars following aindra grammatical tradition." (1973:146) Thus, Zvelebil sees connections between T. and two major Skt. grammatical traditions- the Paniniam and a non-Paniniam.
**Contents and Sample Pages**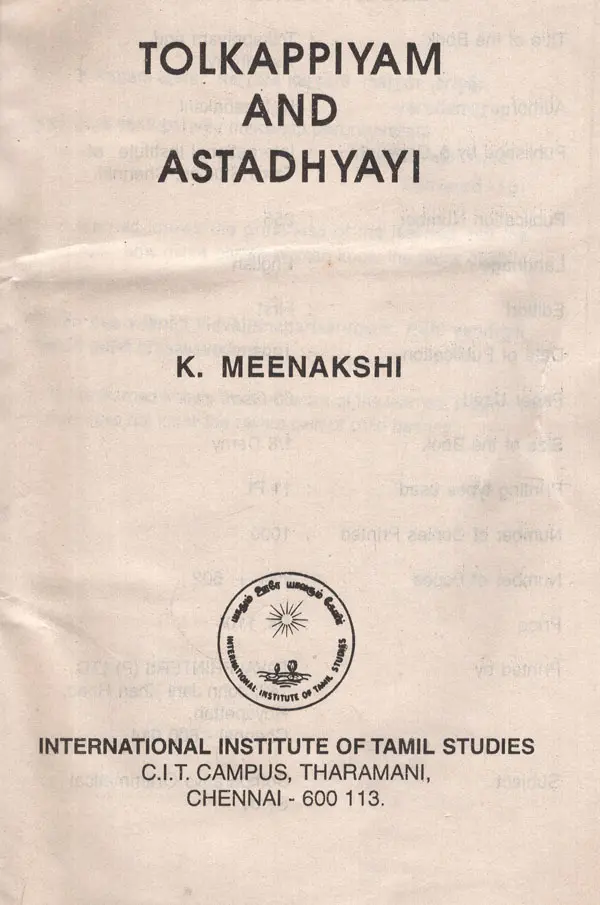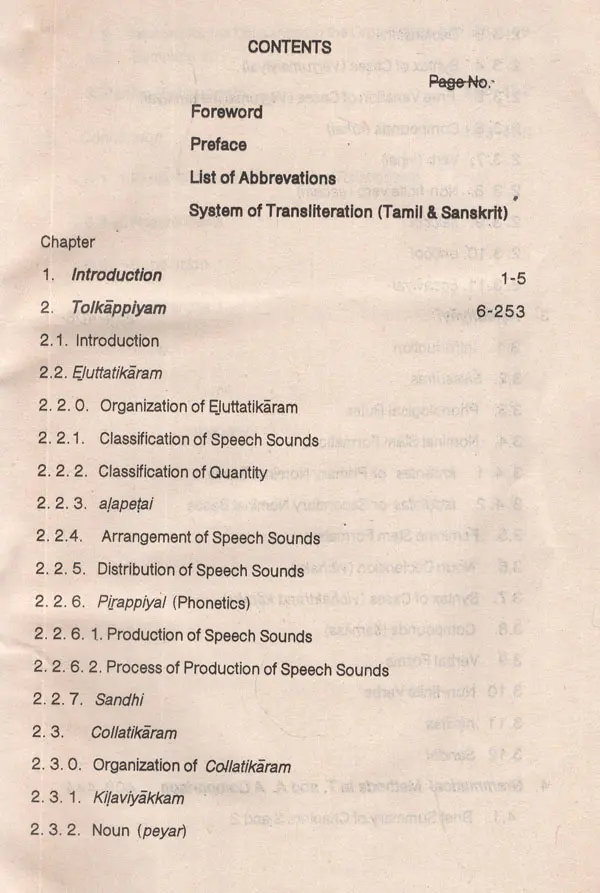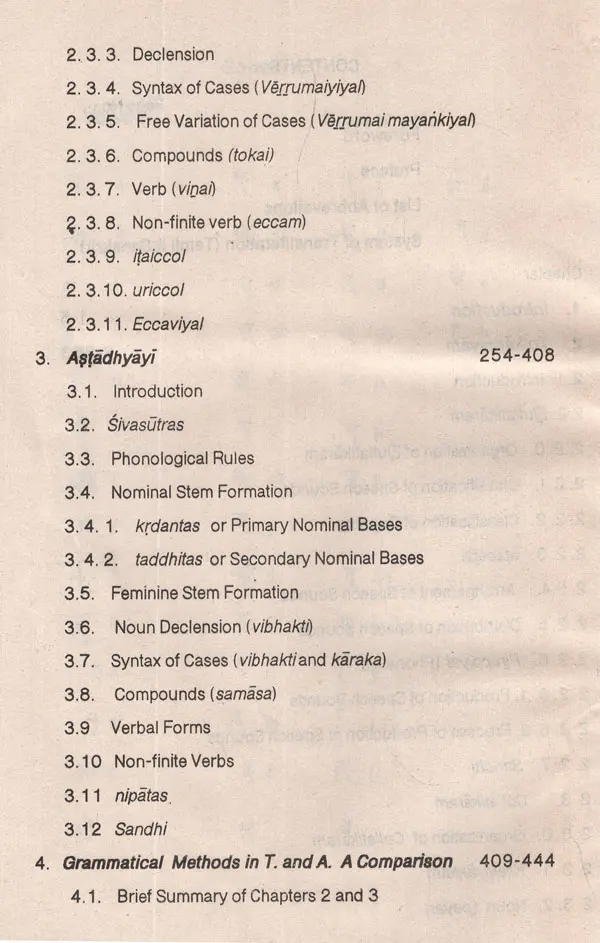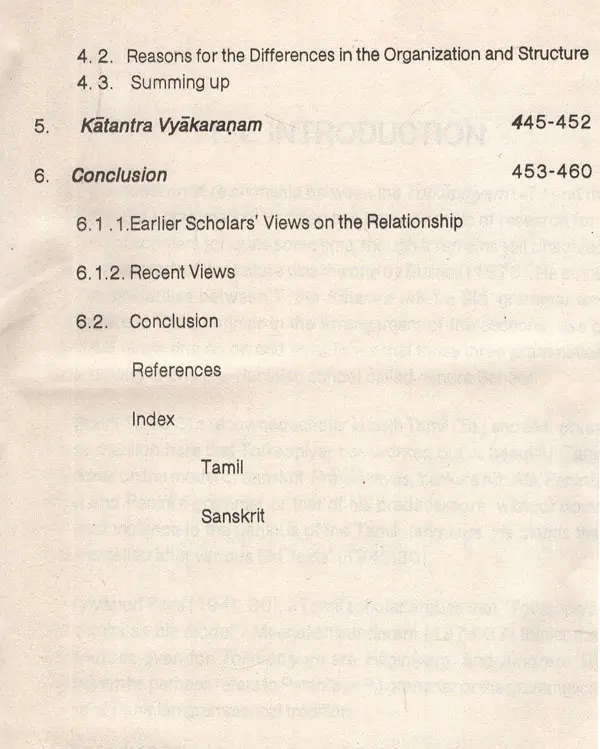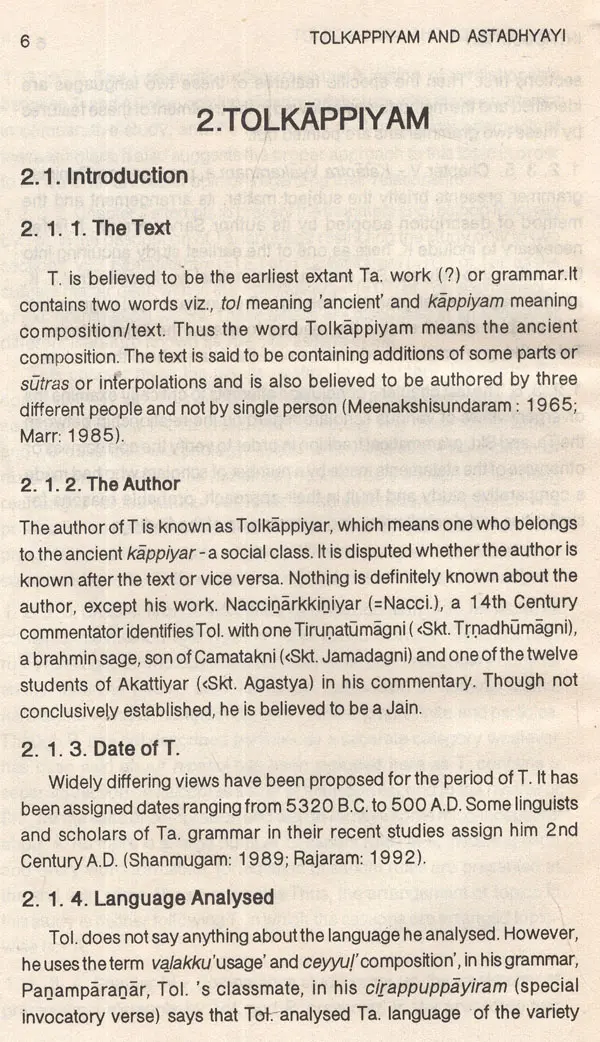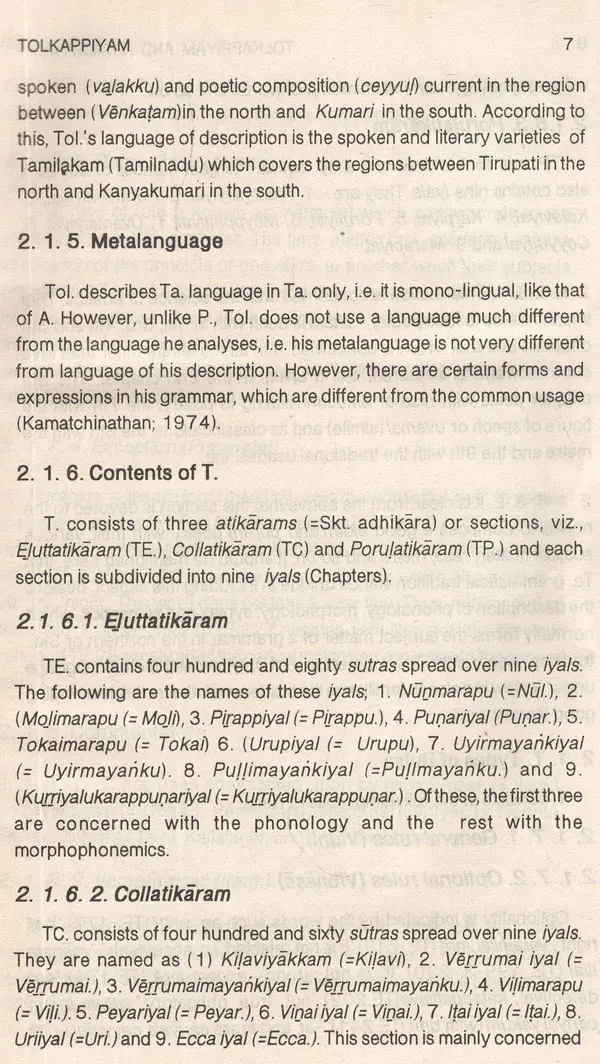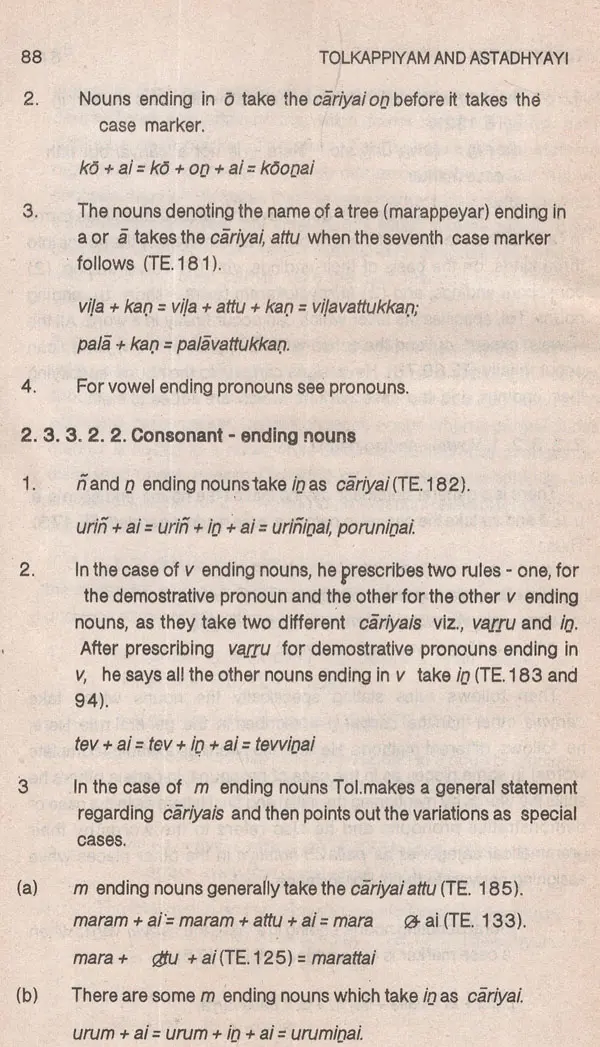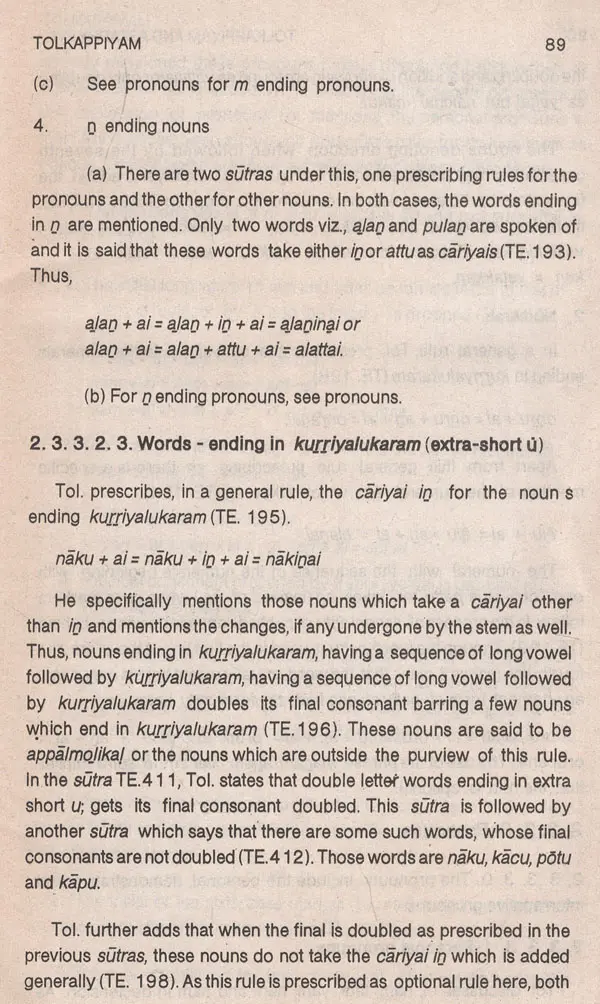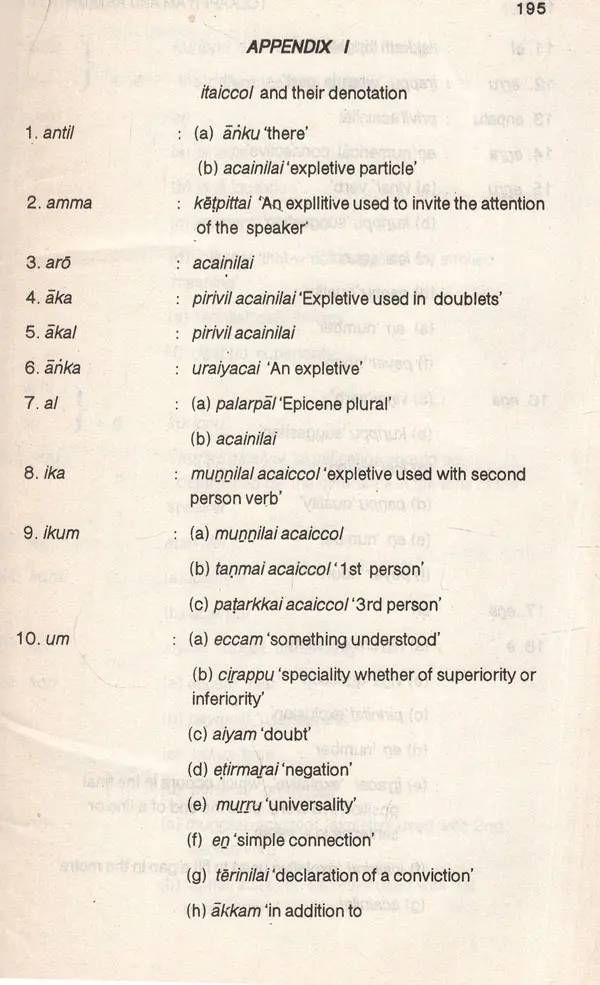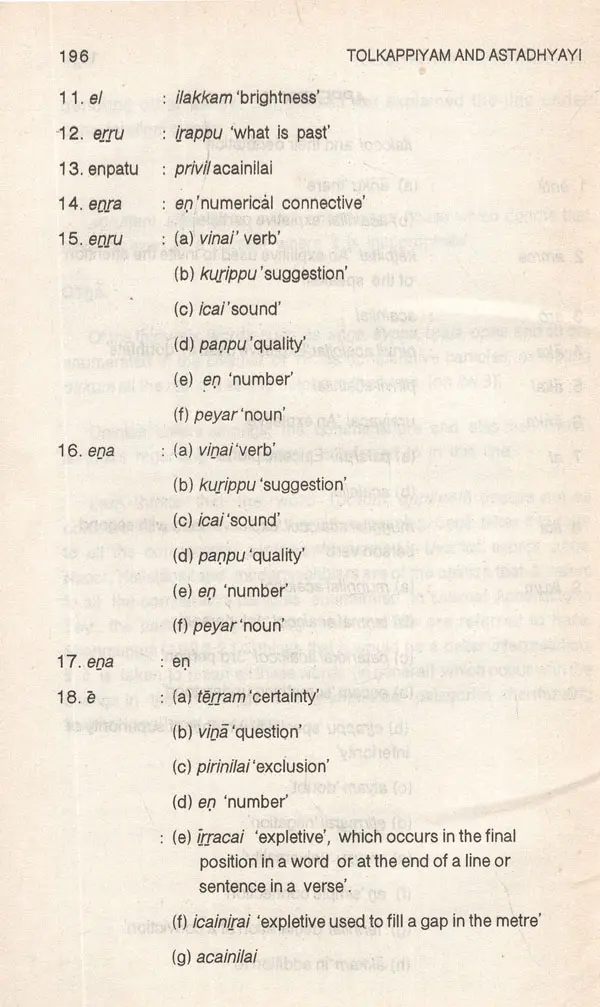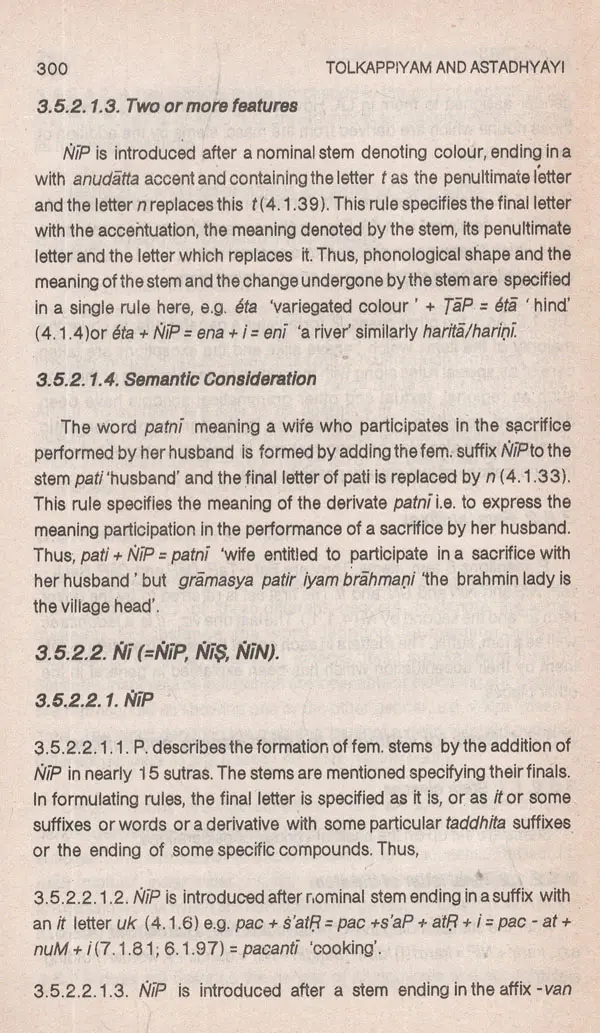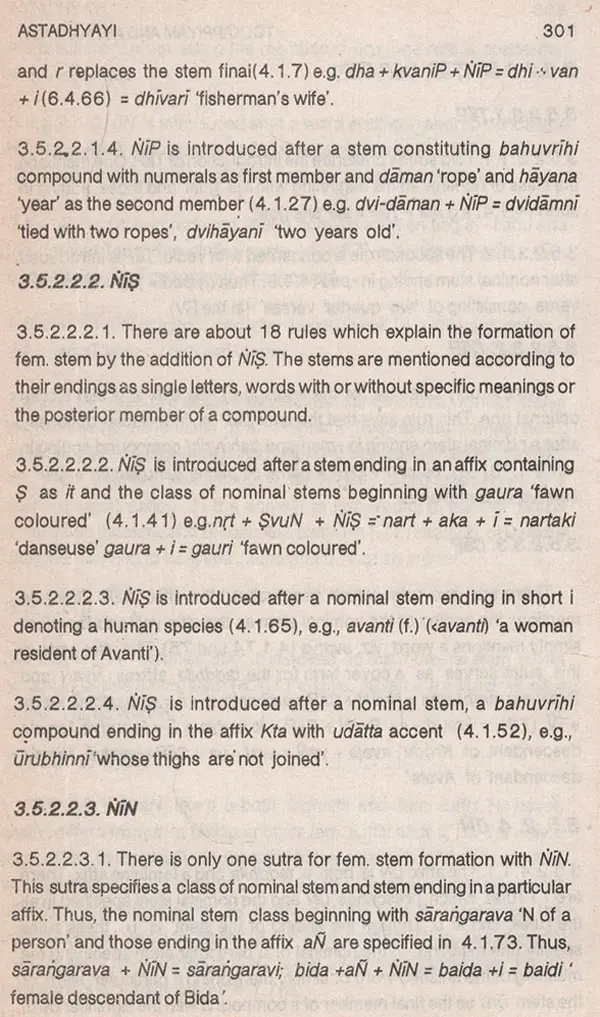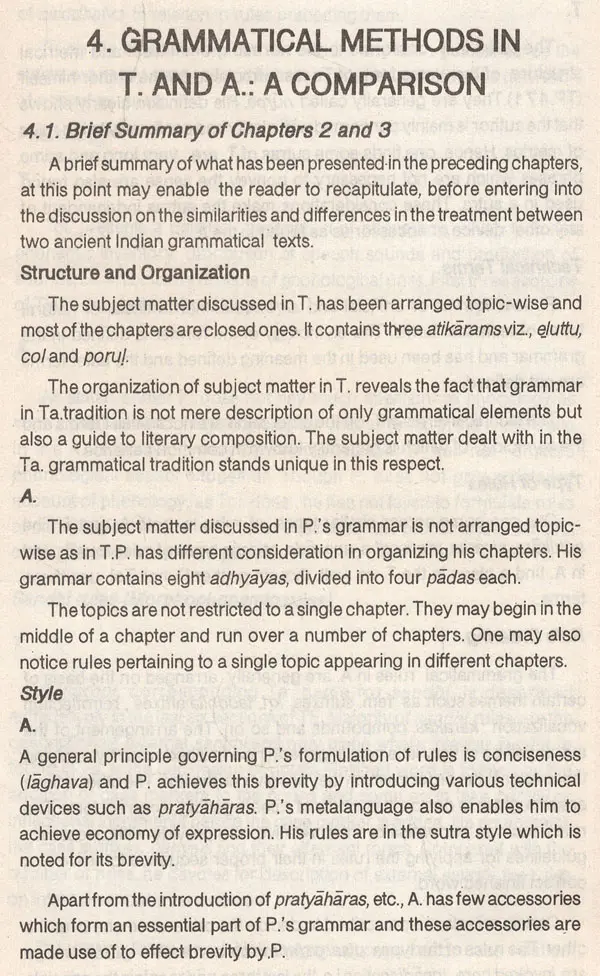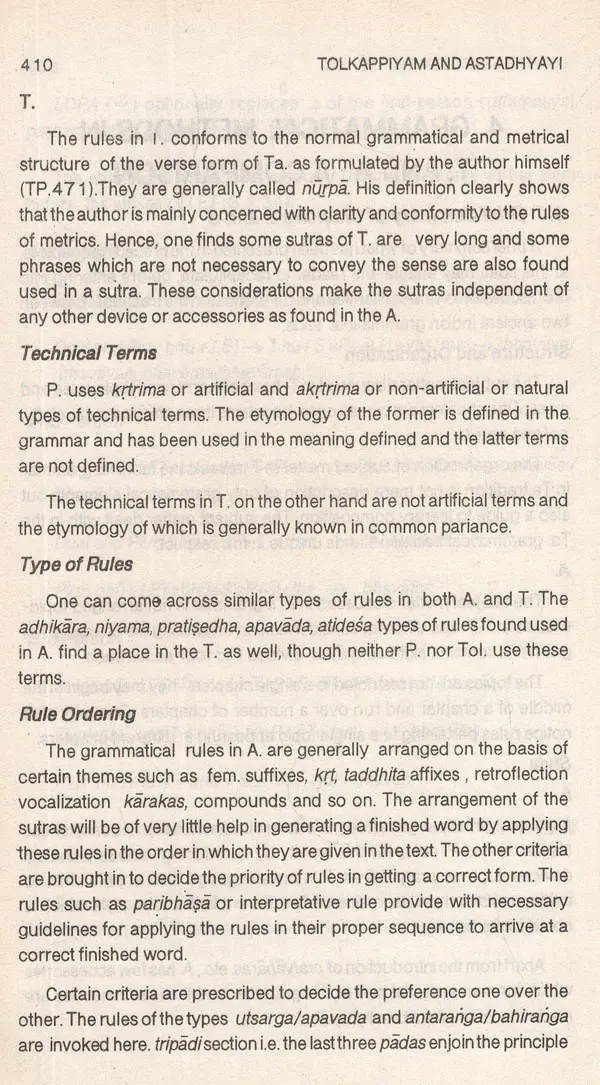 ---
We Also Recommend