A True Conception of Religion
$2800

$28.00
Tax included.
Shipping
calculated at checkout.
---
---
Book Specification
Book Description
PREFACE
Tmost humbly prostrate at the holy lotus feet of my Divine Master Om Vishnupad Paramahamsa Sri Srimad Bhakti Siddhanta Sarasvati Goswami Thakur, Lord Sri Chaitanya, Sri Nityananda Prabhu, Lord Sri Krishna with His all pure devotees and crave for their causeless mercy to purify an enable myself for rendering unalloyed eternal service to them.
In attempting to speak about conception of religion one generally faces some opposition as religious concepts are diverse. However, in this book I have tried to show a connecting thread of unity in the diversity of religious conception, attempted to effect reconciliatory harmony among all the systems for religious philosophies and found such harmony and connecting link in one Supreme Religion which rightly claims the adherence of all sentient beings without any discrimination. And that Supreme Religion is the single minded loving function of all souls towards the Supreme Lord declared in Shrimad Bhagavatam, and other scriptures.
Shrimad Bhagavatam being, according to the author himself, the quintessence of all revealed scriptures, and containing the highest culmination of all spiritual thoughts, the same (Shrimad Bhagavatam) has been taken as the main basis of this book. I have explained, as I have understood, its sublime message by submissive listening to the teachings from the holy lips of my spiritual master Om Vishnupad Paramahamsa Sri Srimad Bhakti Siddhanta Sarasvati Goswami Thakur who so mercifully accepted this most wretched and unfit creature as a servant of his holy lotus feet.
The purpose of writing this book is only actuated by the sincere hope of rendering a little service, if that were possible to propitiate my divine master who appeared on this earth as a Bhakra-Mahabhagavata (great pure devotee of the Lord) to establish 'Bhagavata Dharma' and who used to enter into a trance of spiritual ecstasy while expounding Srimad Bhagavatam forgetting everything else.
I am fully confident that, if any kind reader of this book peruses it, ignoring the writer's shortcomings in language, be would surely be pleased with its contents.
In my comparative discussion of different religious views, to bring about the acme of all religions. I have necessarily had to refer to other systems of religion as but steps towards the true conception of religion and though there is no intention on my part to slight any system, yet I hereby sincerely beg pardon of any reader who may be wounded by what I have written here.
My sincere thanks are due to Mr. T. A. Krishnamacharya, M.A., B. L. for going through the manuscript.
**Contents and Sample Pages**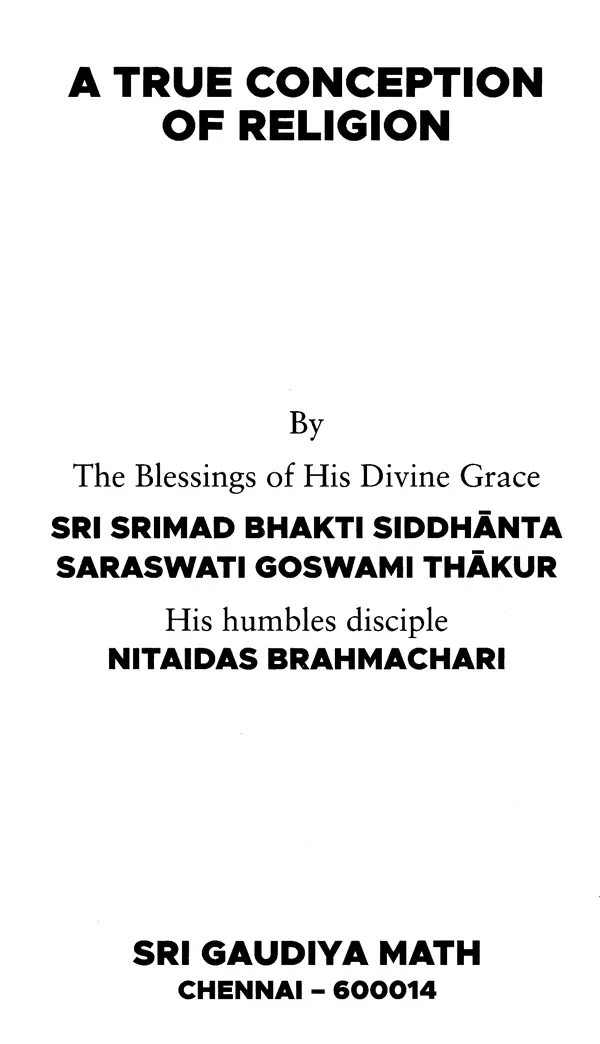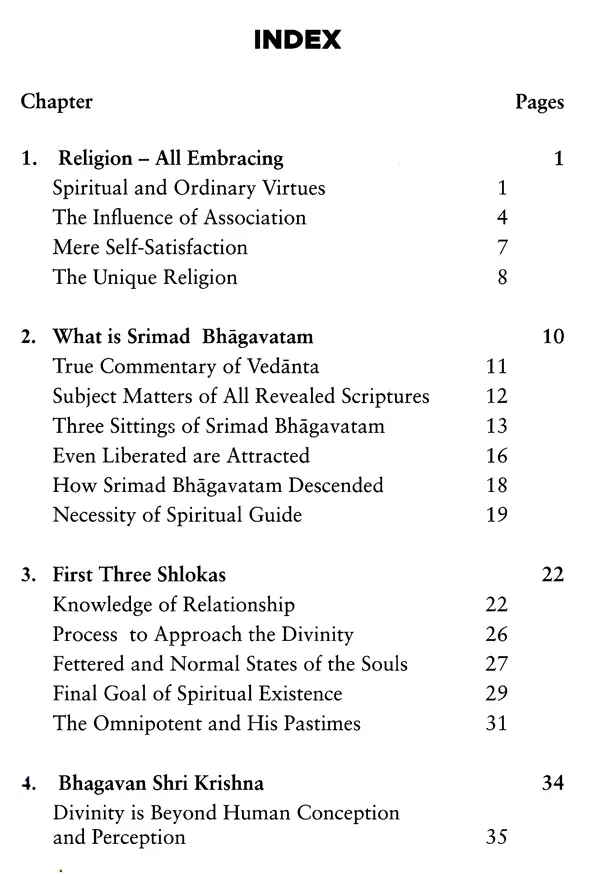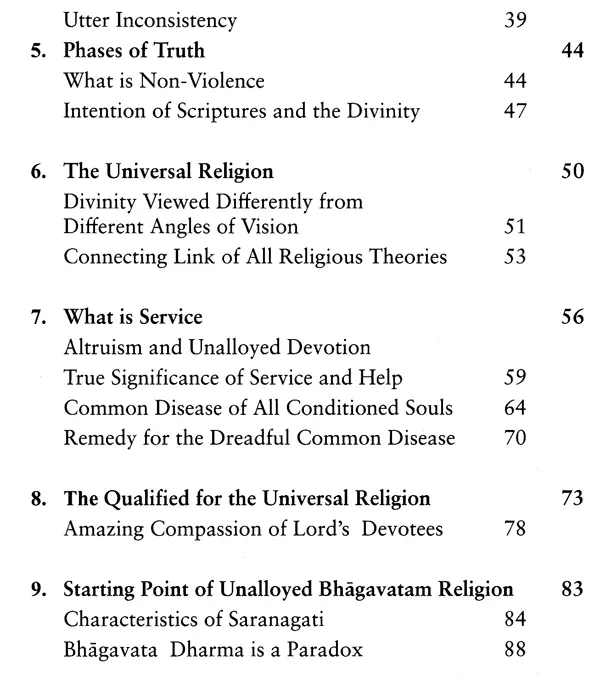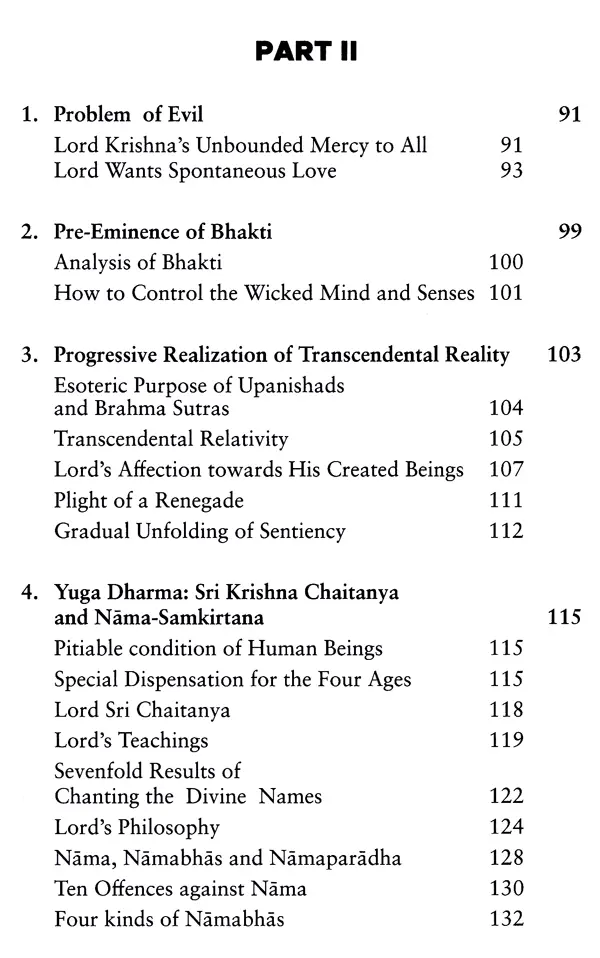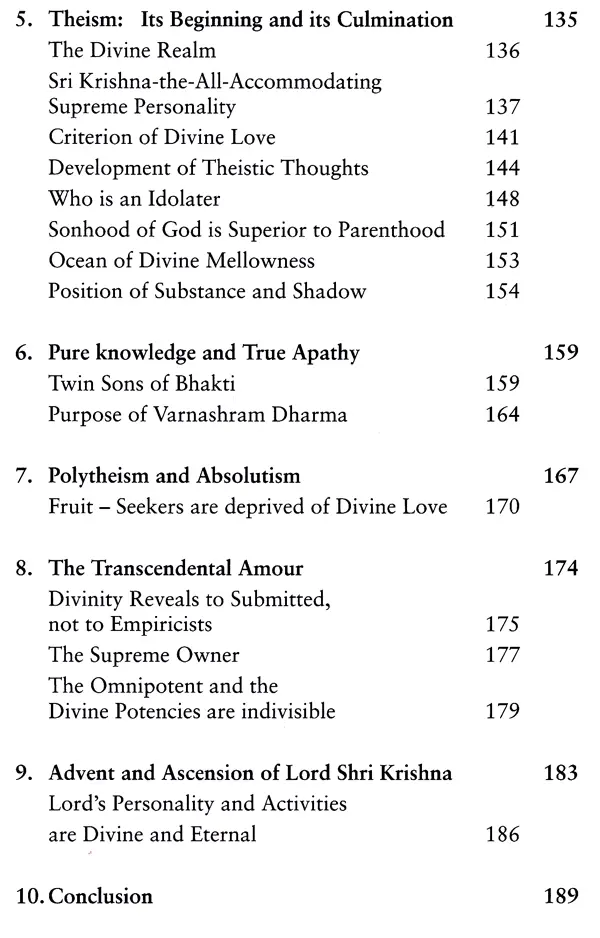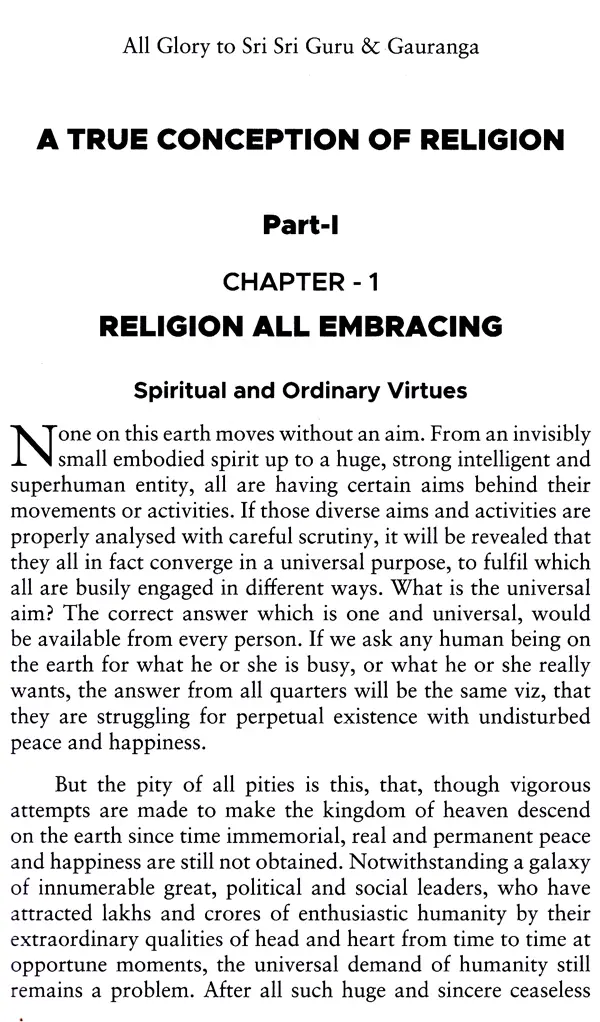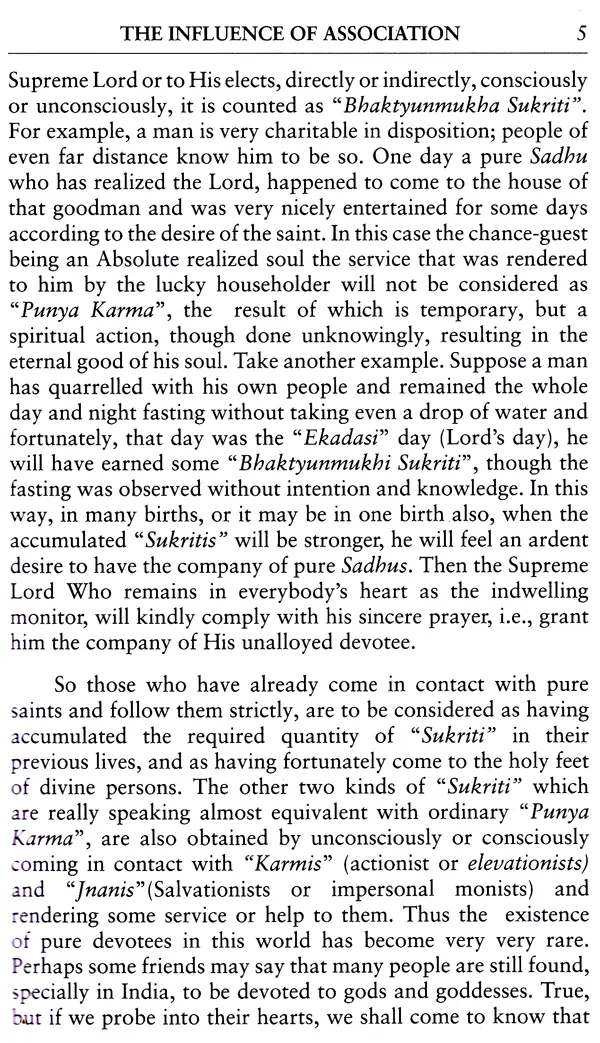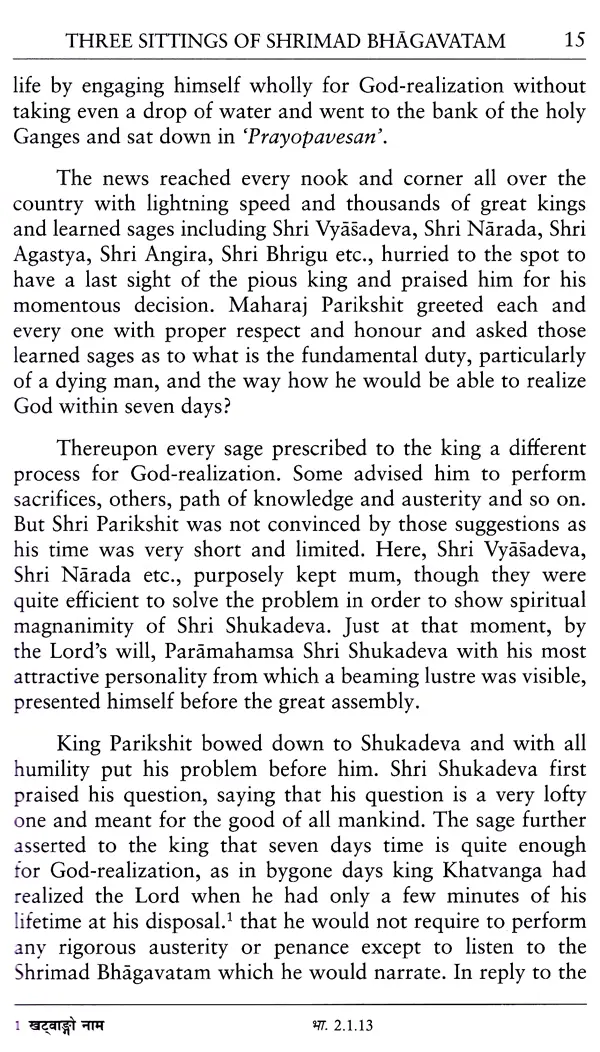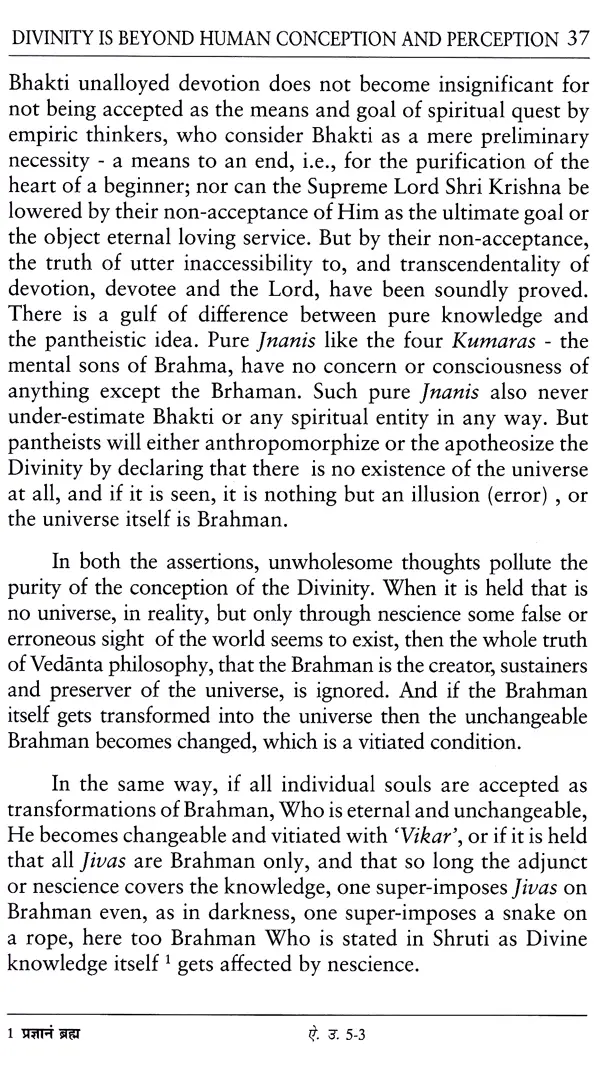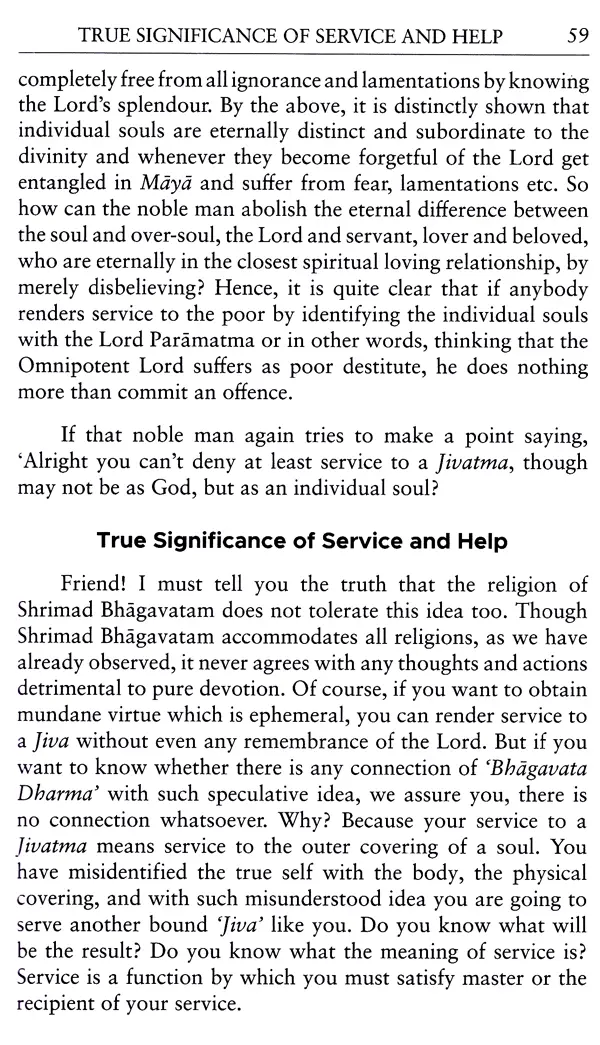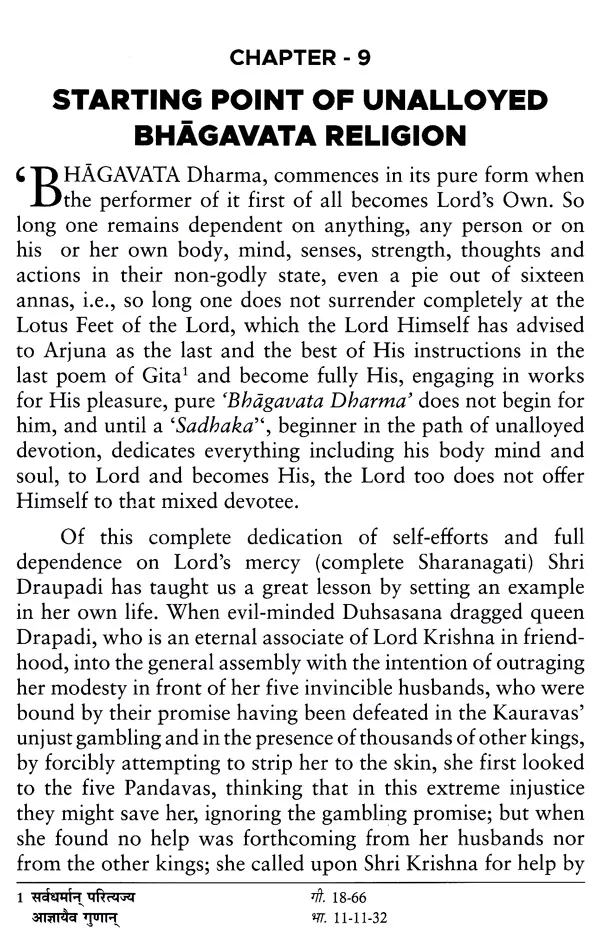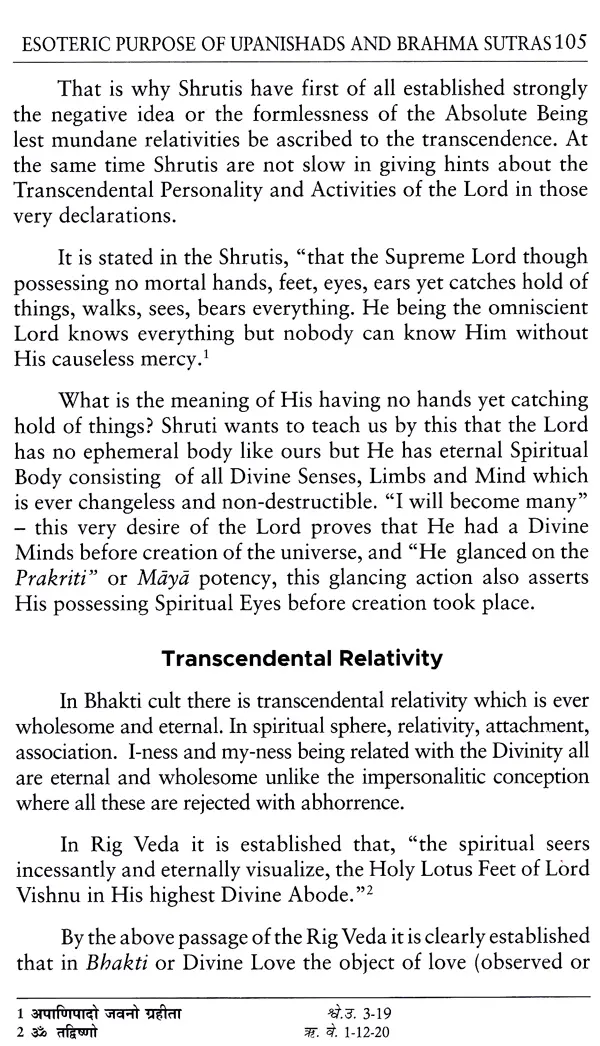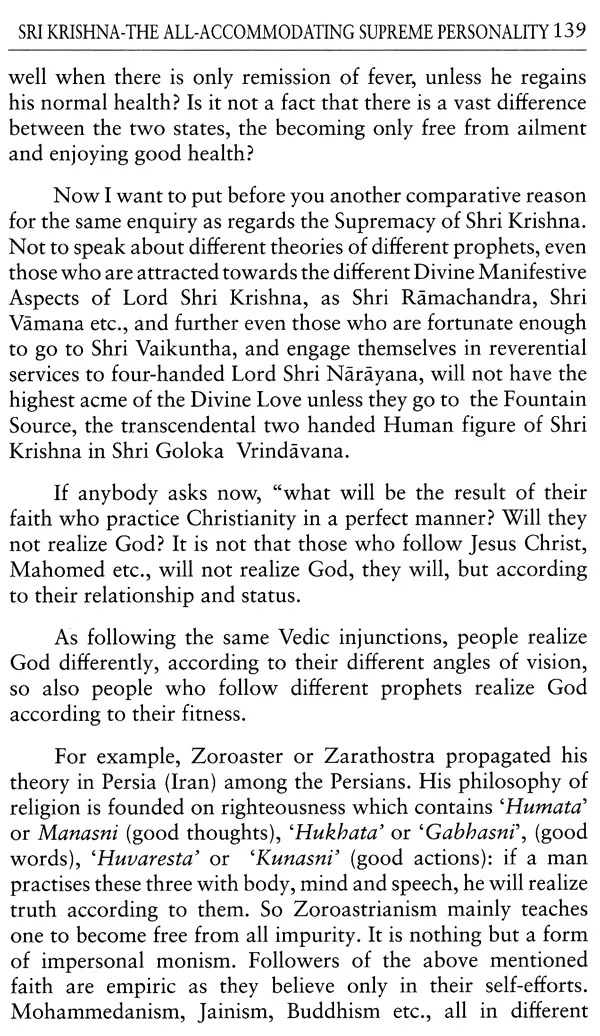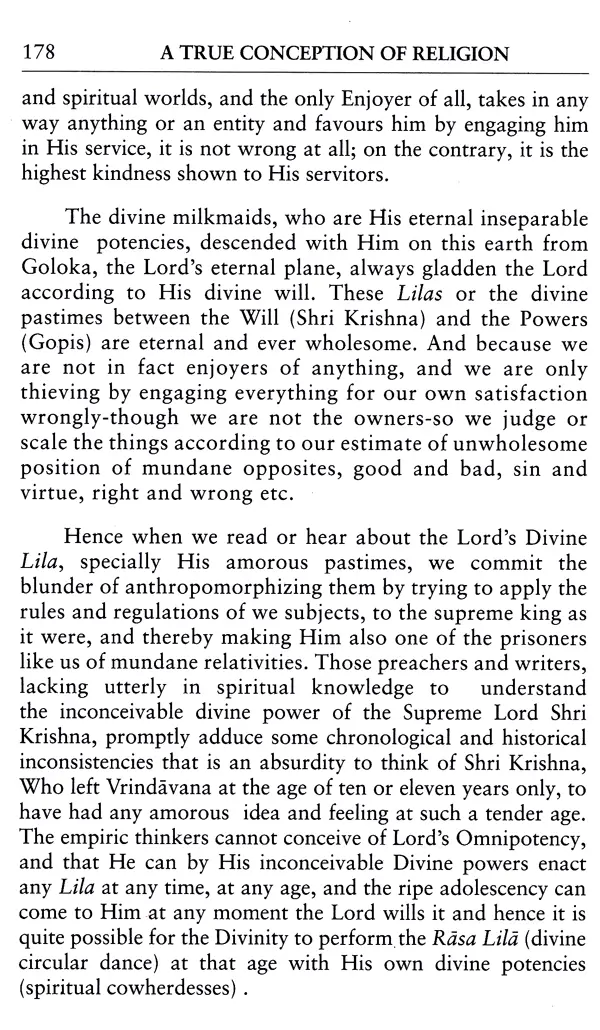 ---
We Also Recommend