Understanding Bhakti
$4000

$40.00
Tax included.
Shipping
calculated at checkout.
---
---
Book Specification
| | |
| --- | --- |
| Item Code: | UAN791 |
| Author: | H.P.Sah |
| Publisher: | Kalpaz Publications |
| Language: | English |
| Edition: | 2007 |
| ISBN: | 9788178355979 |
| Pages: | 286 |
| Cover: | HARDCOVER |
| Other Details | 8.50 X 5.50 inch |
| Weight | 500 gm |
Book Description
ABOUT THE BOOK
Understanding Bhakti is an attempt of understanding the love for divine. There are several books available on Bhakti which deals with the subject either in the light of certain classical texts or from the point of view of certain sects of Bhakti. This work is in a way entirely different from them. It tries to present the emotion of love for God as a simple human experience that is given to human beings qua humans. For understanding that someone is in love with someone one does not need to study texts written on love. Love is so simple a human experience that everyone understands and it is rather very difficult for anyone to hide her/his love if she/he is in love. Love for God also is something that one can't hide if one actually loves God and it is not difficult at all for any human being to understand that someone is in love with God despite the fact that we don't know whom we call God? The problem of understanding bhakti arises basically due to our misunderstanding about it that crops up from our attempts to understand it with certain fixed ideas about it. This small work is an humble attempt to put forth Bhakti as a simple human experience that all human beings can and do understand only if certain specific common and intellectual preoccupations are shaded from the mind.
ABOUT THE AUTHOR
H.P. Sah got his B.A. and M.A. with Philosophy in First Class. At present he is working as a Reader in The Department of Philosophy, Panjab University, Chandigarh. He has several research papers and reviews of books published in many journals of Philosophy.
He is a teacher who looks at Philosophy as a lesson that life gives to human beings. He tries to bring Philosophy from the close class rooms and make it available to everyone for everyone's help. He is. presently working on making Philosophy an applied discipline to transform the problems of personal and social life to serve as a creative constraint to enrich our experience.
PREFACE
"Look at me, Arjunal if I stop from work for one moment the whole universe will die. I have nothing to gain from work; I am the one lord, but why do I work? Because I love the world"
- Srimad Bhagawad Gita -
Where should man go to prove the existence of God? Love is the most visible of all- visible things. It is the prime force that was moving the sun, the moofi at- the other stars, manifesting itself in every human beings and all beings everywhere and everything. It was the infinite love, the only motive power of this universe visible everywhere - and this was God Himself. We read in the Upanisads: /savasyamidam sarvam yatkincit Jagatyam Jagaf, whatever exists in this. universe is to be covered with the Lord". We have to cover everything with the lord Himself, not by the false sort of optimism, not by blinding our eyes to the 'evil, but by really seeing God in everything. One can realise the divine everyone, the Self in all and all in the Self, the universal sakti doing all things, one can feel merged in the cosmic self, full of ecstatic bhakti or pramananda.
If you want to love, love extremely something beyond this world, something above all material forces, almighty God. This extreme love for God is bhakti. A bhakta leads his life in the light of his experience of bhakti and the only aim of his life to live in this world is love for lord.
It gives me great pleasure in introducing Dr. H.P. Sah's book on this marvellous subject bhakti, real existence, real knowledge and real love - the three aspect of the one, entitled "understanding Bhakti. Dr. Sah has laboured hard on the book, having consulted a wide variety of rich source-material on the theme, and has produced a scholarly treatise, which must be of the great benefit to all students of philosophy of religion and to Indian philosophy, Psychology and Indian culture, in general. 1 derived a great deal of benefit after perusing through the work, the value of which lies in the wide range of the problems covered by Dr. Sah and his criticism on each aspect of problem as deal with by the traditional and modern thinkers on the subject.
Putting aside the both familiar ways the way of the interpretation of traditional text and the way of understanding bhakti in the light of modernity - Dr. Sah has adopted the simplest but peculiar way of making the attempt to understand bhakti. This is an attempt of a common man who is free from the rational complexities and finds something very significant and charming in a bhakta's life. Since Bhakti is the purest and highest form of emotion ever experienced by the human beings as purest form of love, no any further scholarship and specific training are required to understand it. So a most uneducated man has a right adhikara to talk about it. In the realm of Bhakti, uneducated and illiterate Gopis attain the highest place as a culmination of adhikara to love their Divine beloved.
The readers would find very valuable and special insigts in this scholarly presentation. Dr. Sah has qealt with Subsidiary conceptual problems and significant issue, like 'a level of understanding bhaktf, whom do we call a bhakta, 'transformation of the doer', 'why the world has come into being', why the laws operate the way the operate', 'bhakti as a power', etc. which have mostly been ignored by the scholars, in a manner not only an expert scholar but also a true believer and a devotee, sadhaka. Dr. Sah has explored new avenue of knowledge, which must receive a very wide attention of students and scholars in the field of philosophy of religion. I congratulate Dr. Sah on his excellent achievement.
**Contents and Sample Pages**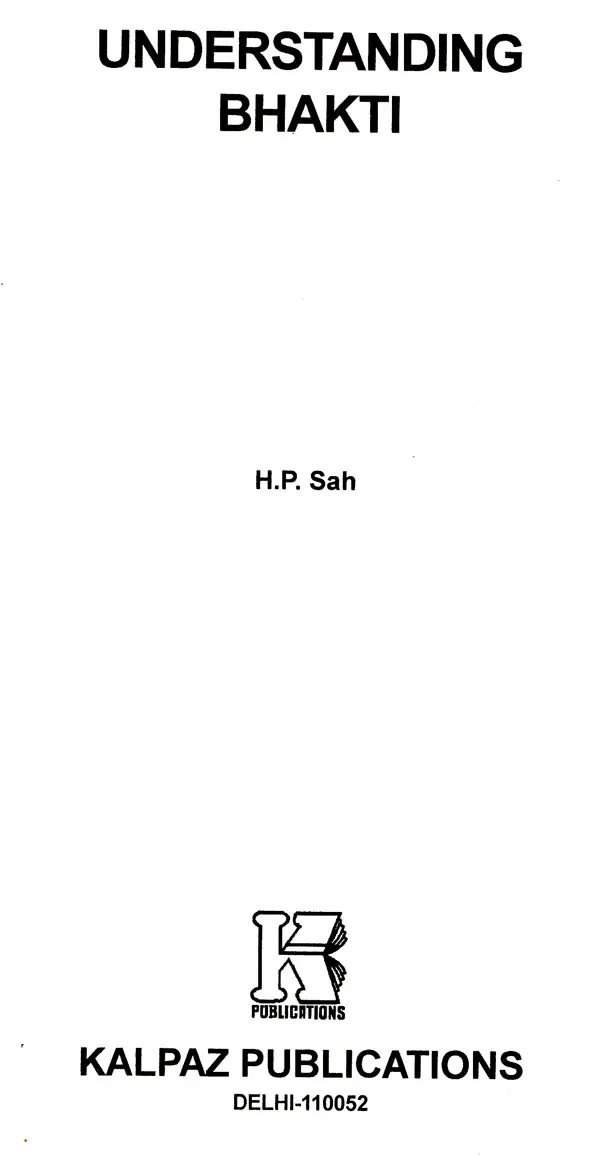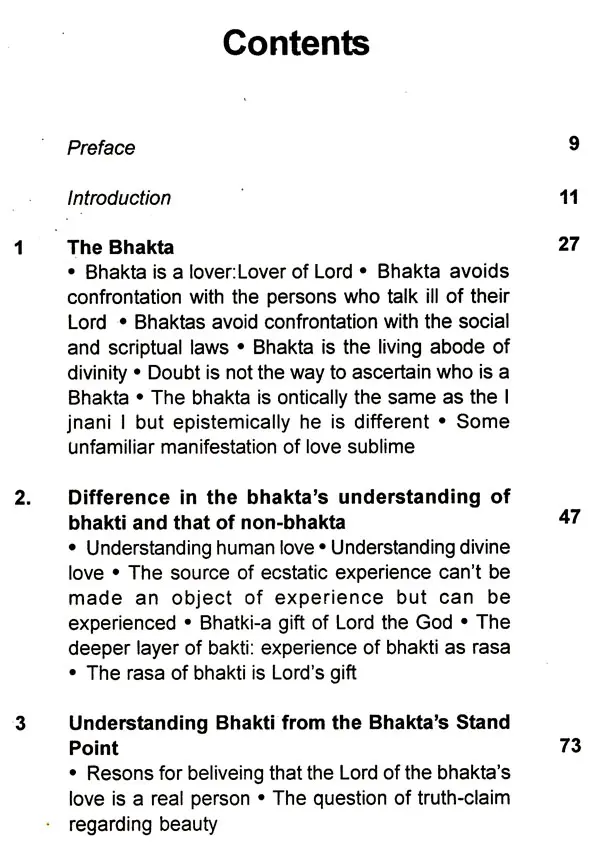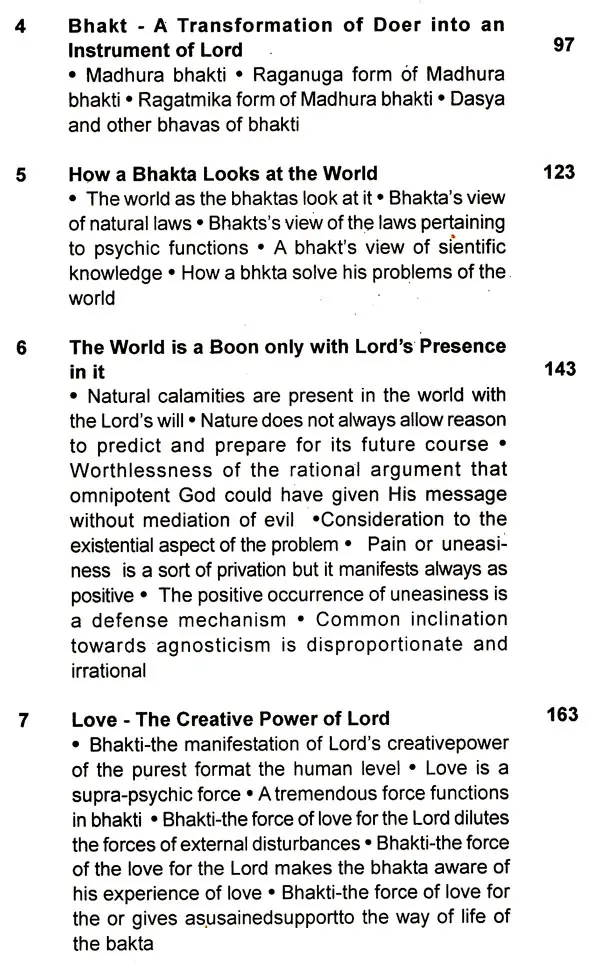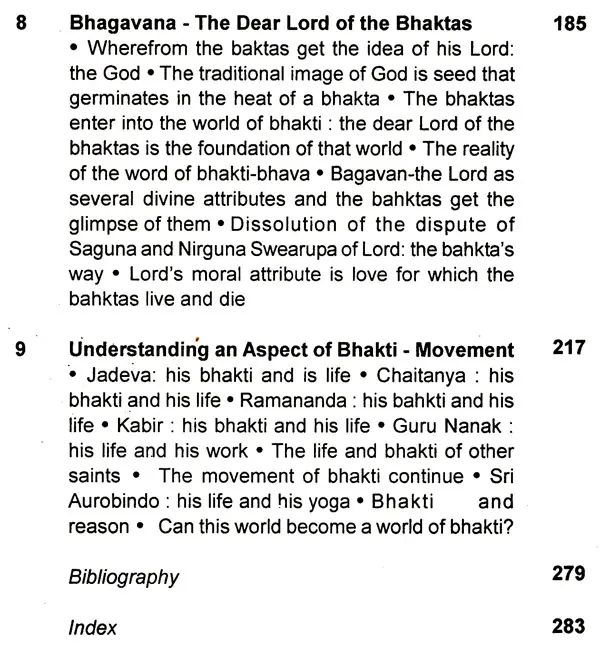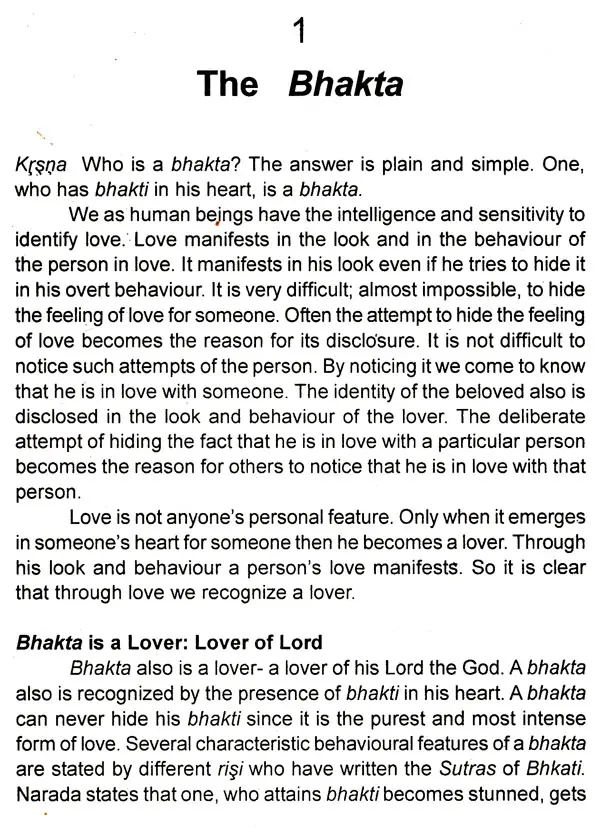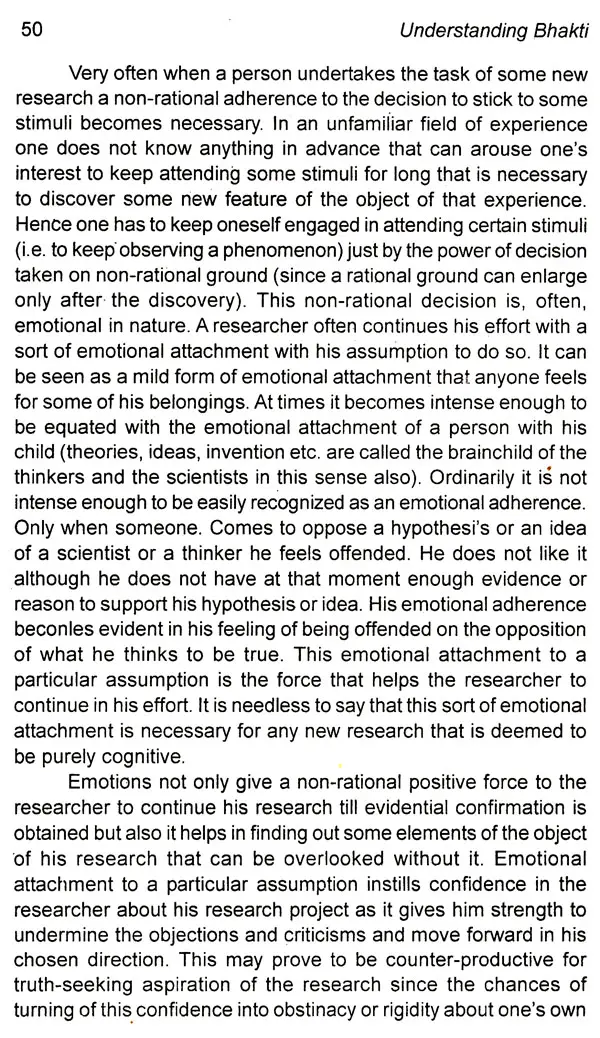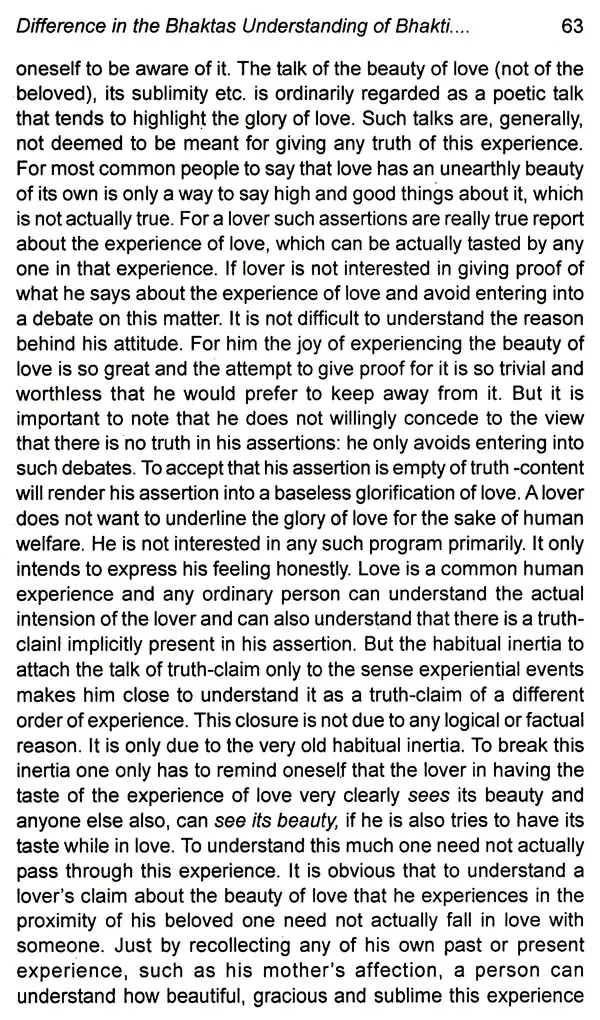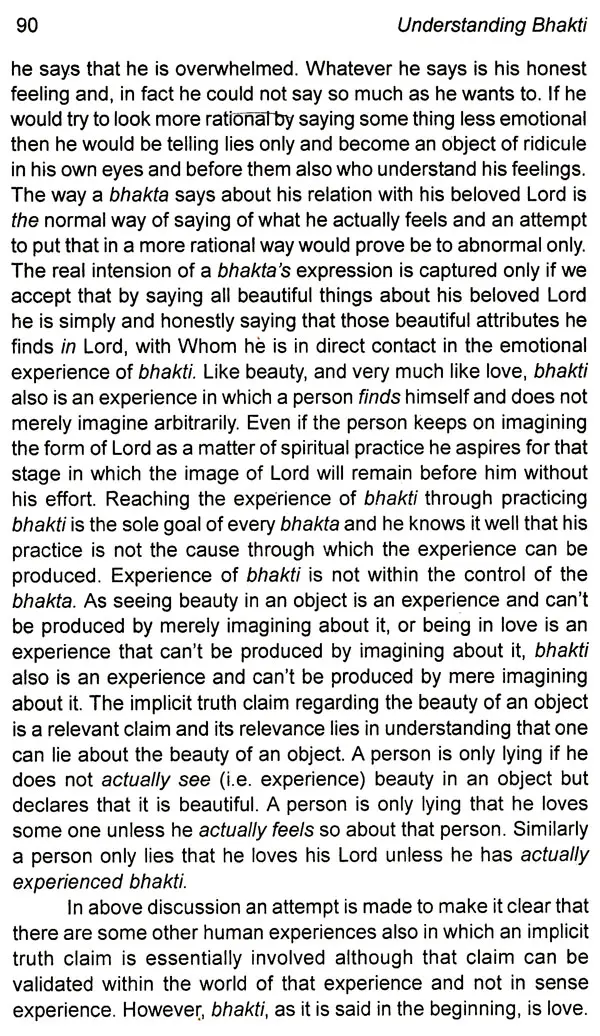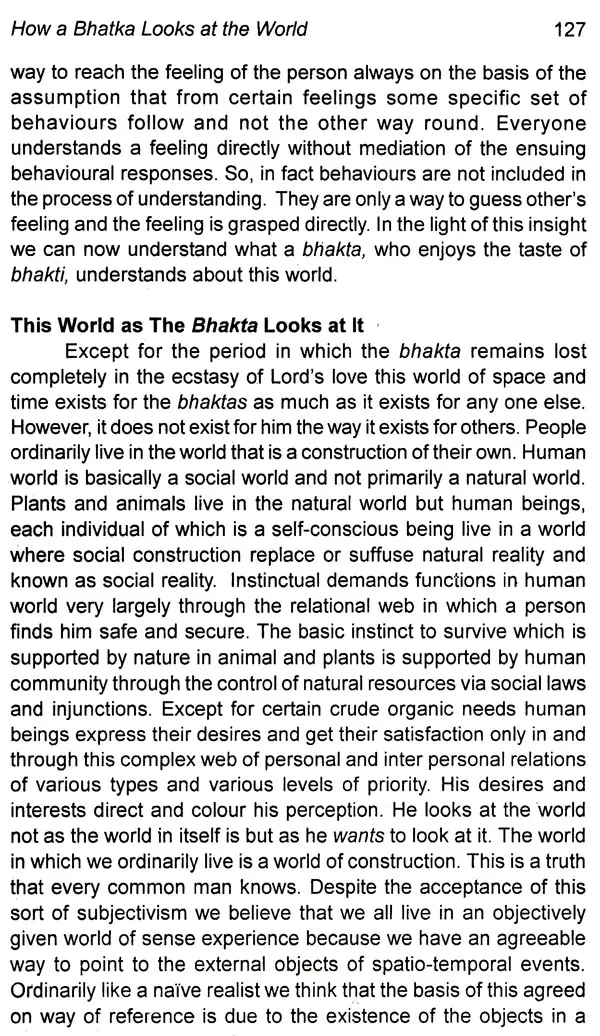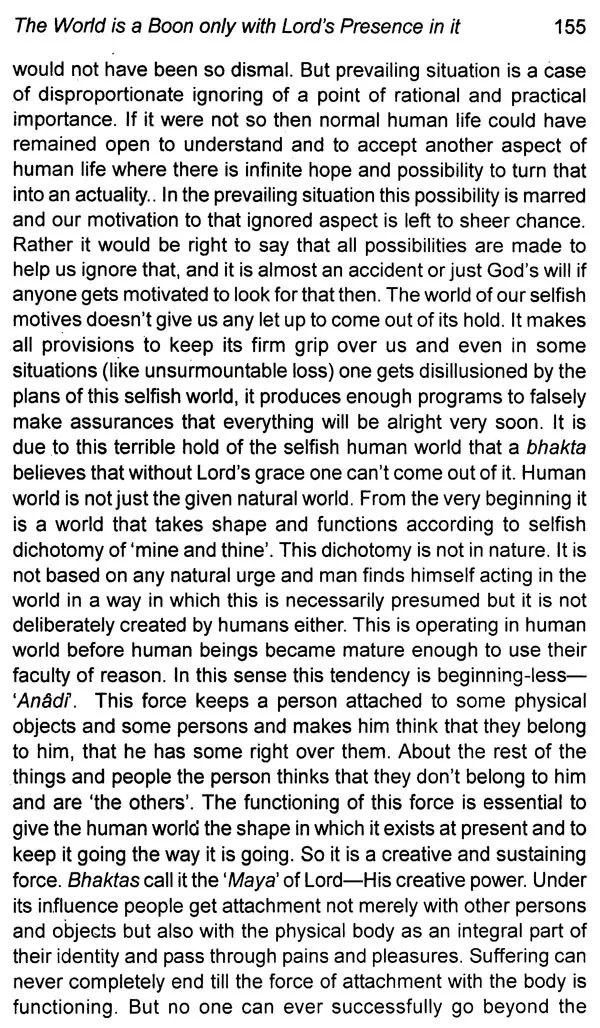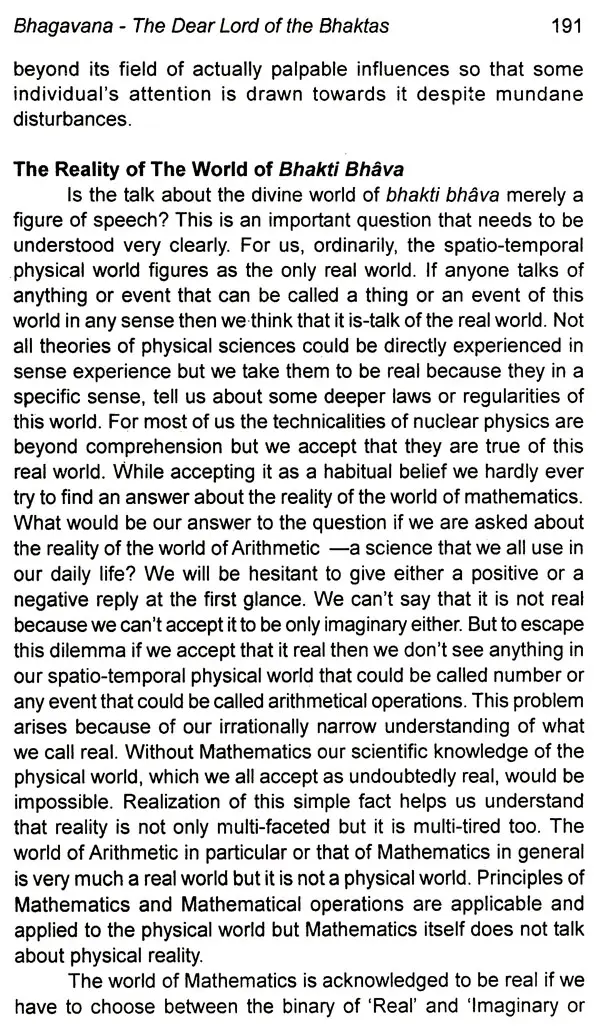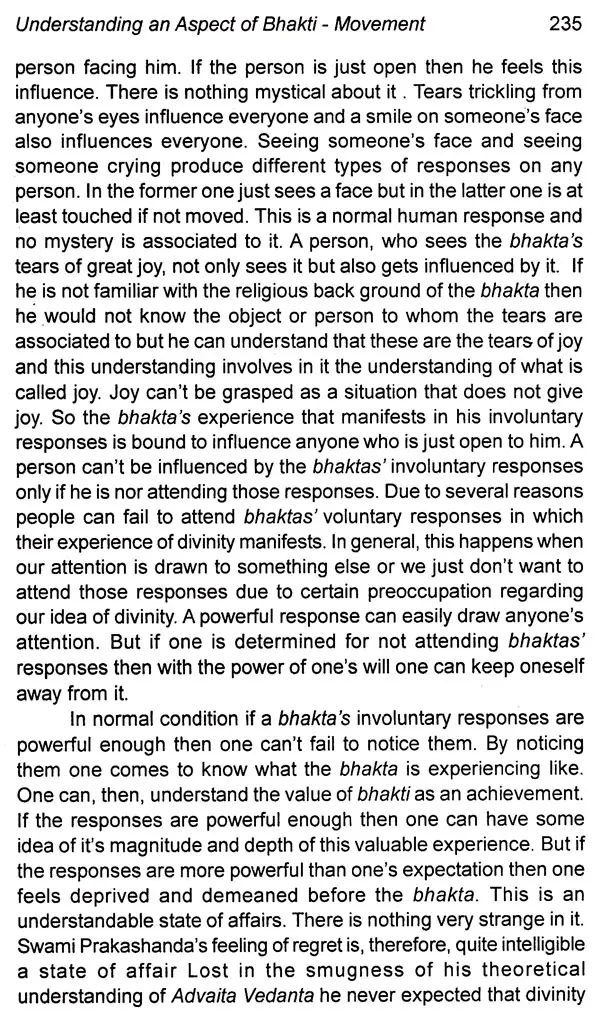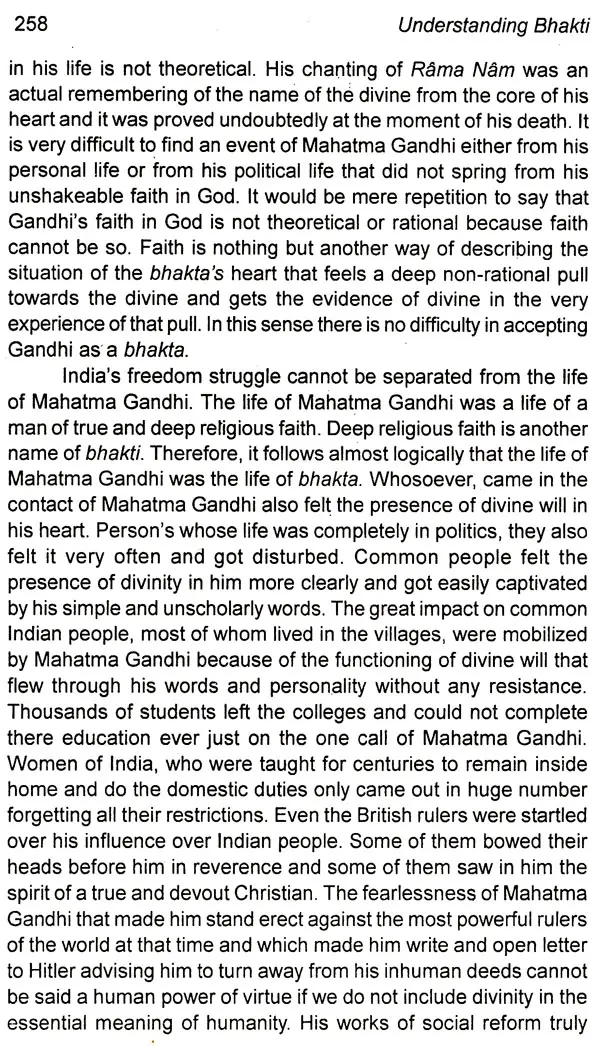 ---
We Also Recommend