Universal Wisdom in Thirukkural
$2200

$22.00
Tax included.
Shipping
calculated at checkout.
---
---
Book Specification
Book Description
About the Author
Dr. M. Rajaram is an exceptional IAS officer with a Doctorate Degree in Human Resource Development.
He has been serving in the Government of Tamil Nadu for more than three decades in various responsible assignments.
His research papers have received much acclaim at the National level. His earlier books, to mention a few, Educational Administration, Towards Quality in Education, Who will Bell the Cat?, Elemental Warriors, Food for Thought, Passport for Success, Blossoms in English, The Yellow Line, Towards Better English, Bosses The Good, the Bad and the Ugly, Higher Education-For A Better Tomorrow, Kalvi Poongavil Chinthanai Pookkal, Thamizhin Perumai, etc have been greatly appreciated.
He has brought the English translation of Thirukkural for which Dr.Abdul Kalam, the former President of India, has paid rich tributes.
Foreword
The Greatness of Thirukkural "one of the highest and expression of human Rights and Values". The Kural has seen the light of many interpreters and Translators both India and Western. Of course for the greater part the moral, ethical, psychological, political and educational elements had been stressed by Commentators and Translators too have an endeavored to turn what Valluvar had in mind into moral precepts.
In the Kural was envisaged perfectitude for the social order. In it, there is no death for the soul of man but death only for the empirical, greedy and selfish.
No significant tribute is needed for the supremacy if its subject matter, than the fact that it has been translated into a number of languages of the world Perhaps. It can be claimed that there is no other work of non-religious nature, which stand in comparison with Thirukkural.
The title of this book 'Universal Wisdom in Thirukkural" is Text book on moral, socio-cultural life. Our author as well as Translator Dr.M.Rajaram IAS has taken a more comparatively adopting the Religious concept views.
Thiruvalluvar's 28 concepts like Anger, Brotherhood etc are compare with eleven religious principles and philosophical thoughts.
There are many religious in the world. Here, Author to adopt only eleven living religious concepts compare with Kural like Buddhism, Jainism etc. Author made a selection of sayings from the sacred writing of major religious which closely related resemble Thirukkural couplets.
This compilation work in an attempt to explore the best living religious literature. I am sure, This work will be reach all religious people in across the country and make unity of the people. To guide multi-cultural, multi lingual and Inter displinary people for each and every life style. His work is dedicated to all Tamils. Author work, hard in Thirukkural Translation, Quiz, Comparative Study in other language ethical literature. So we are blessing Author to take this type of Academic work.
**Contents and Sample Pages**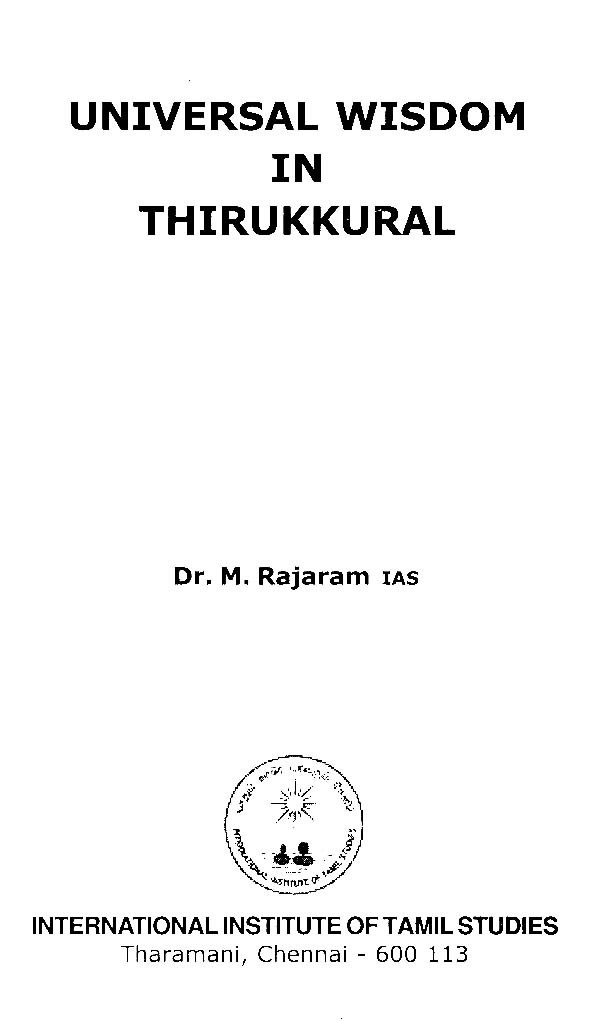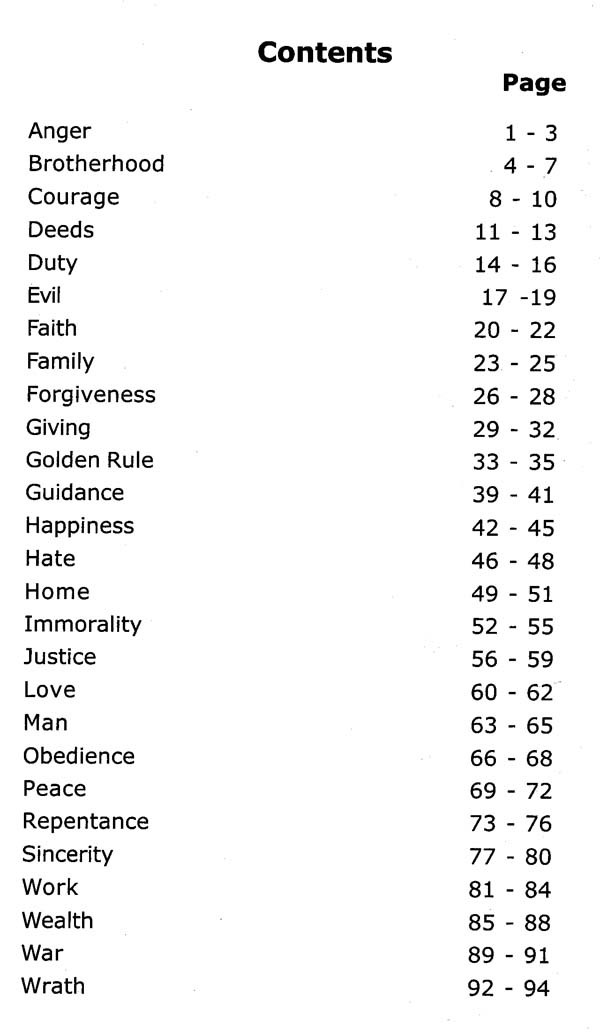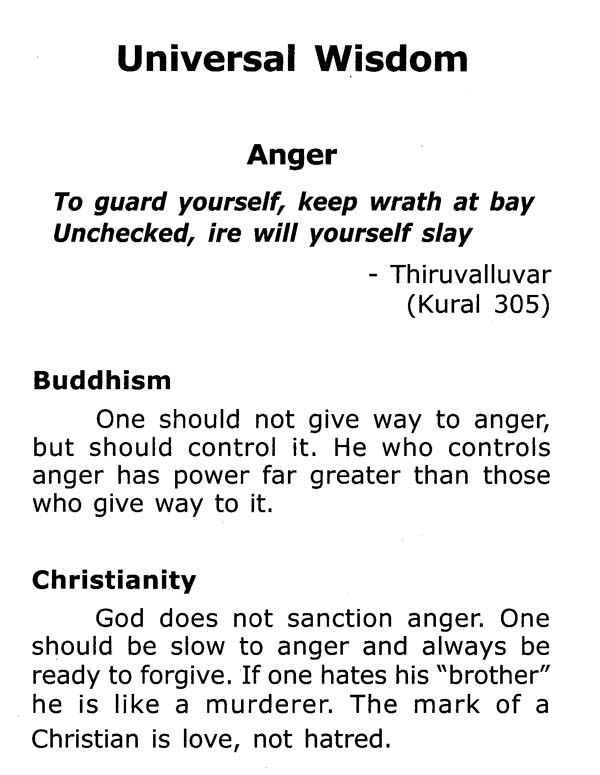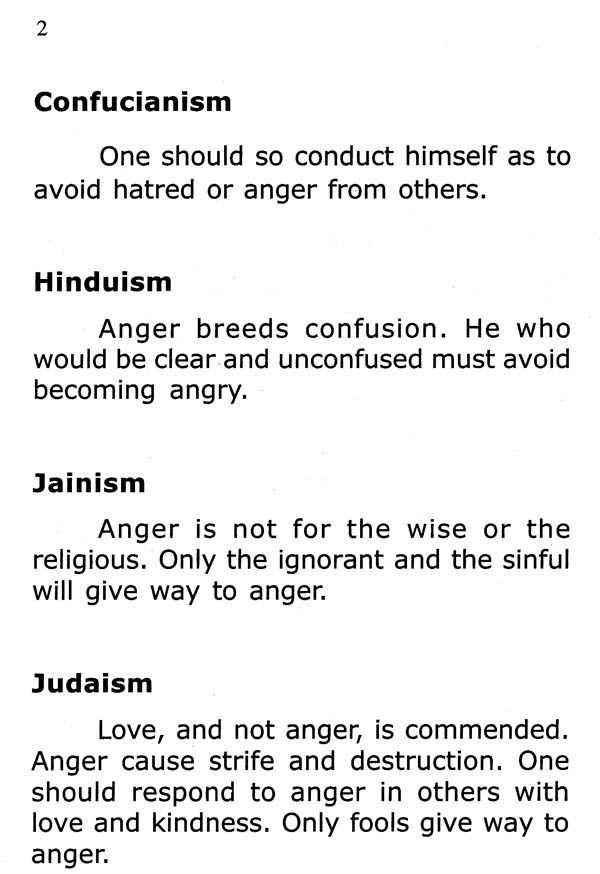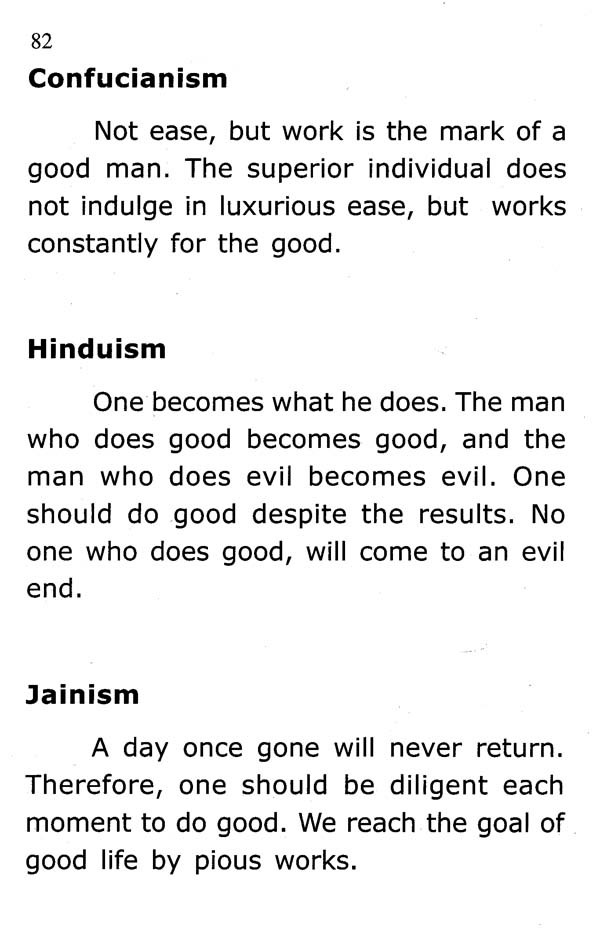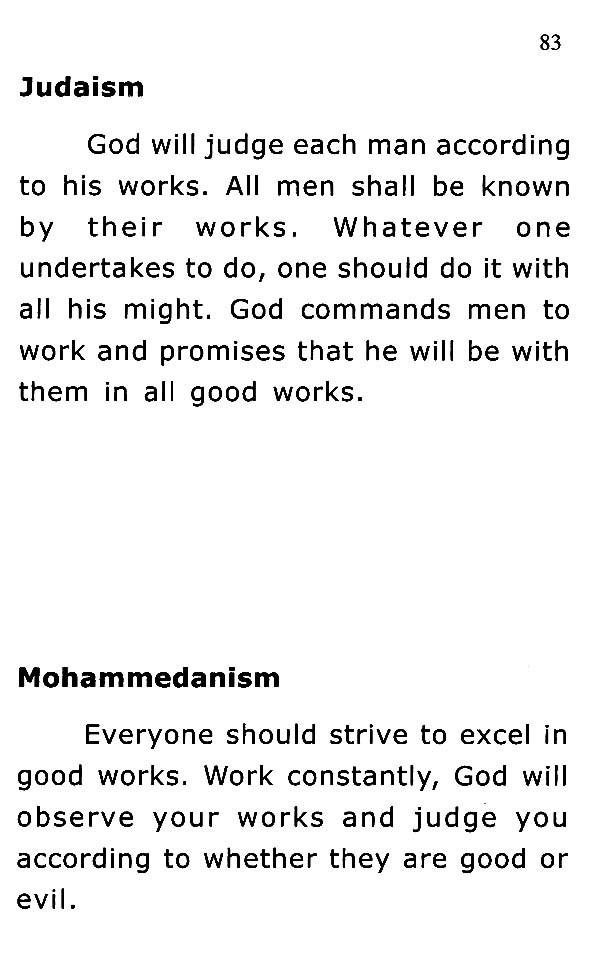 ---
We Also Recommend