Upamana in Indian Philosophy (An Old and Rare Book)
$3600

$36.00
Tax included.
Shipping
calculated at checkout.
---
---
Book Specification
| | |
| --- | --- |
| Item Code: | AZF574 |
| Author: | Shiv Kumar |
| Publisher: | Eastern Book Linkers |
| Language: | ENGLISH |
| Edition: | 1994 |
| ISBN: | 8185133794 |
| Pages: | 181 |
| Cover: | HARDCOVER |
| Other Details | 9.00x6.00 inches |
| Weight | 386 gm |
Book Description
About The Book
This book approved for Dr. S. K. Belvalkar Prize by University of Poona, con stitutes a study of Upamana-a means of Valid Knowledge for the comprehension of Ultimate Reality i.e. Brahman.
The book is divided into fourteen chapters which discuss elaborately the concept of Upamana (Comparison) as found in the different systems of philosophy Nyaya Vaiseşika - Mimämsä - Vedanta-Sämkhya-Bauddha and Jaina. The author has exploited various relevant original texts Sūtras, Bhāṣyas, Värttikas, etc. belonging to each and every school of thought. Even in a single system, the author has found divergent views and has tried to analyse the same. For instance, he has discussed Visistadvaita, Śuddhadvaita and Dvaita dvaita schools vis-a-vis Upamana and has devoted a separate chapter to each school. In course of discussion he has made an attempt to coordinate and evaluate the elements supplied by various systematists to the problems regarding nature, kind and process involved.
About the Author
Dr. Shiv Kumar And (Late) Dr. (Miss) Chitrarekha Kher Udayana, the author of Atmatattva viveka was a Maithila brähmana by birth and flourished in the second half of the tenth century. Besides his celebrated work Atmatattvaviveka, he wrote Lakşaṇamälä. Nyayakusumanjali, Nyayaparisuddhi and Kiranavali on Prasastapāda's Padarthar dharmasamgraha.
**Contents and Sample Pages**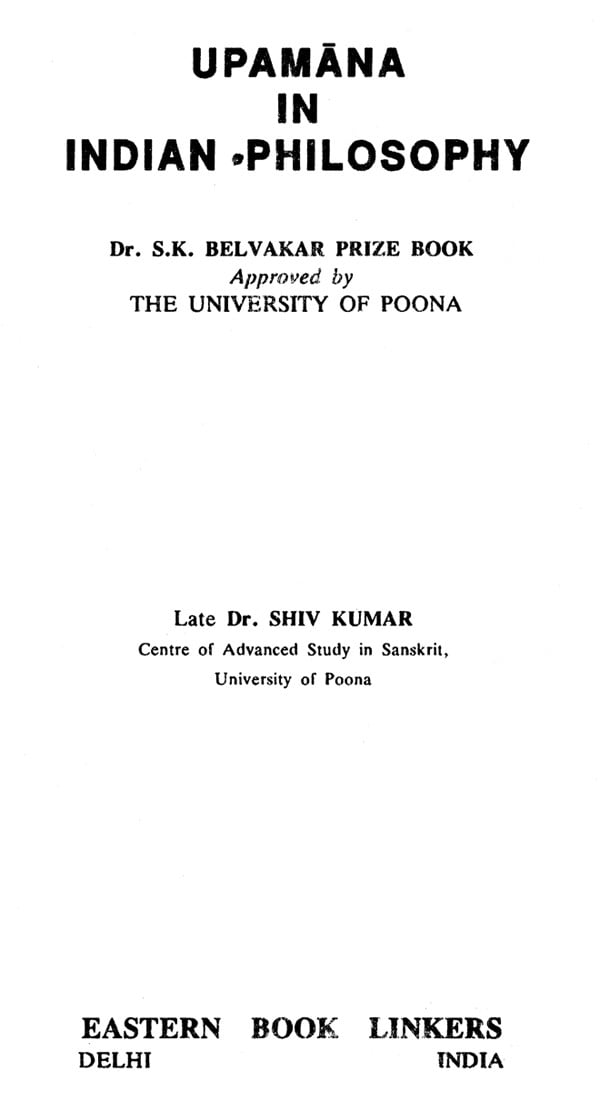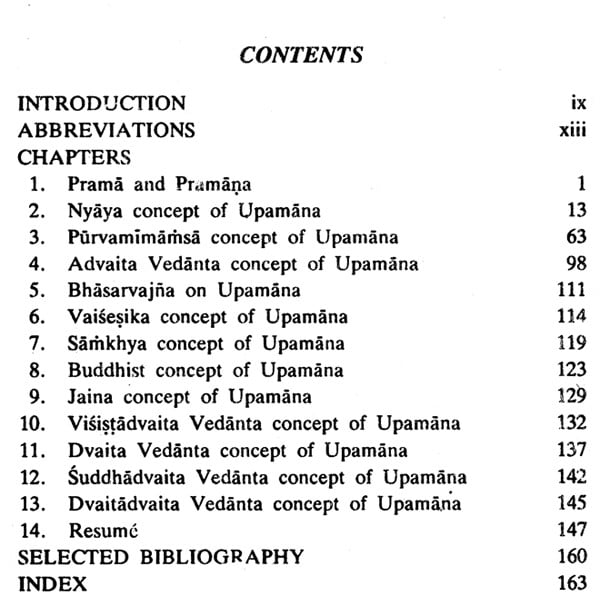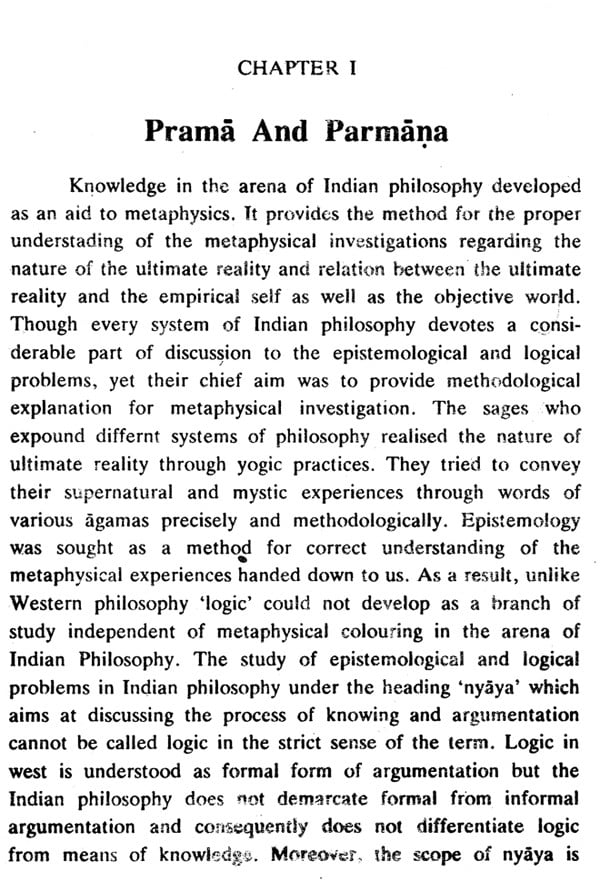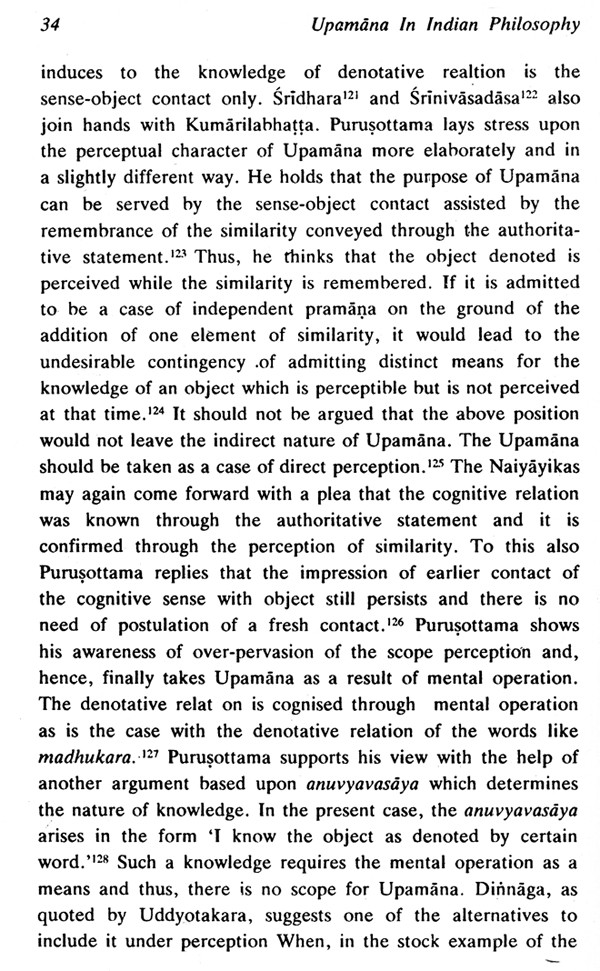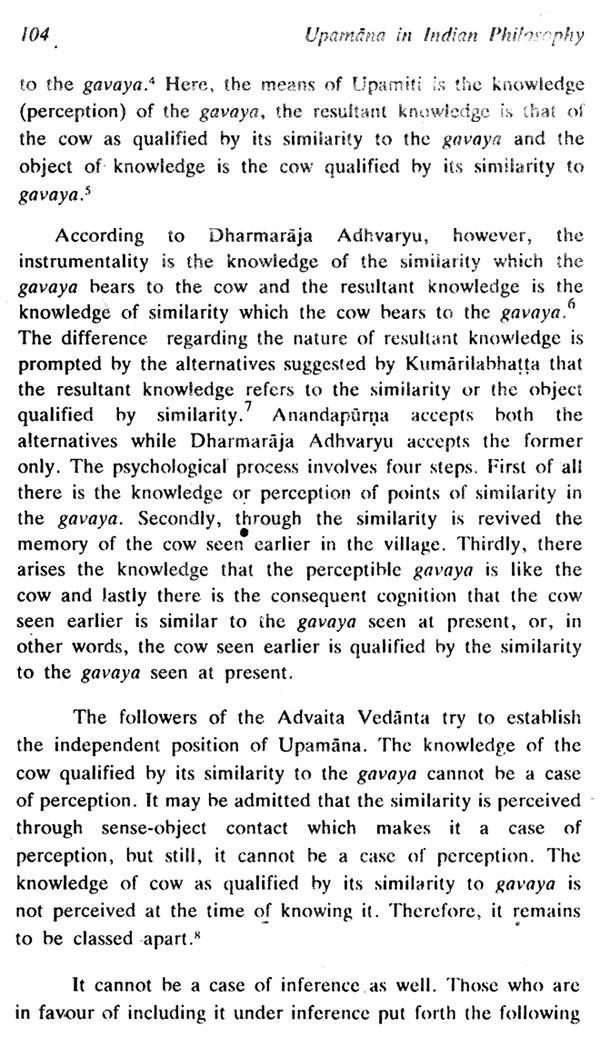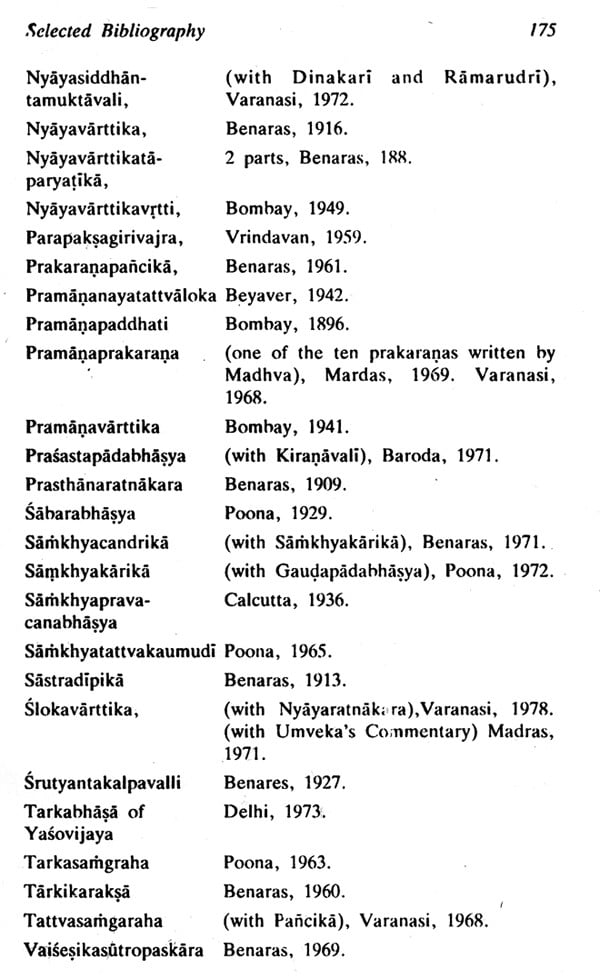 ---
We Also Recommend