Urban Systems and Rural Development- A Seminar (An Old and Rare Book in Set of 2 Volumes)
$3600

$36.00
Tax included.
Shipping
calculated at checkout.
---
---
Book Specification
Book Description
Preface
Vol-I
This volume consists of eleven of the total number of papers contributed to the Seminar on Urban Systems and Rural Development organized by the Institute of Development Studies, University of Mysore from December 30, 1970 to January 2, 1971. In all 40 papers were read and discussed in the seminar. The remaining papers selected for publication are being brought out in Part Two of this volume.
The seminar was attended by a wide range of specialists geographers, economists, sociologists, town planners and adminstrators. It was financed by the Government and the University of Mysore. We are grateful to both of these organizations for enabling us to organize this seminar and to bring out this volume. We are also thankful to the director, Prasaranga, University of Mysore, for publishing the volume on behalf of the Institute of Development Studies and thus making it possible to carry the proceedings of the seminar to those who could not attend the seminar but are vitally interested in the problems of integrated planning for rural and urban development.
These papers are being printed with the hope that the ideas contained therein will be of some use to those engaged in planning processes at various territorial levels. It is also hoped that the volume will be a good teaching and reference material for all those engaged in teaching or research in geography, economics, sociology, urban planning, regional planning and other related fields.
Vol-II
Part 1 of the Urban Systems and Rural Development released a few months ago has been very well received. It contained eleven of the 32 papers discussed in the seminar on Urban Systems and Rural Development held in December-January, 1971-72 under the auspices of the Institute of the Development Studies, University of Mysore. The remaining 21 papers have now been brought out in the present volume.
A general review of the themes of the papers included in this volume has been made by the editors in their introductory note. The papers cover a variety of fields but wear round a common theme. How to eleminate the dichotomy between Urban and Rural Development processes in India and how to integrate the two into a comprehensive development policy.
I am thankful to my colleagues M. S. Masood and M. Shivalingaiah for having spared time to edit the papers and go through the proofs. I am sure this volume will also be received well by researchers, policy and decision makers, urban and rural development planners, and of course by the public in general.
Introduction
Vol-I
As against the usual practice of treating urban and rural development processes as antagonistic to each other, the papers of this volume treat urban and rural development as aspects of a single process which may be described as the process of spatial development. This process is subject to change and direction and can be modified to give a spatial organization of human activities which will be more conducive to social and economic growth and environmental reconstruction.
Rural and urban centres are also treated here as parts of a single system of settlements arranged in hierarchical order. The system they form is an integrated one in which the disjointed sets and subsets are exceptions rather than rules. Planning the development of these rural and urban settlements, therefore, presupposes an integrated approach and calls for complete change in the existing disjointed approach to urban and rural planning processes.
Instead of treating urbanization as a process working against rural development, these papers treat urbanization as a means to develop rural areas. The implicit assumption behind this approach is the image the authors have of the society of the future. It is presumed that during the next fifty years, the polarization processes in Indian socio-economic matrics will be further strengthened and the tiny villages will join hands to generate more viable communities in the rural areas. These communities will be able to acquire very many of the urban amenities because in the context of changing technology the threshold of population needed to support these will also undergo change in favour of smaller communities.
What policies and strategies can be adopted for an integrated development of urban and rural areas and how to use urbanization as a means to develop rural centres form the main themes of these papers. An attempt is made below to review each of these and to pick up the common threads running through them.
Vol-II
The All India Seminar on Urban Systems and Rural Development was convened to discuss the rural-urban dichotomy and to examine the ways and means of effecting a closer link between the urban and rural planning and development processes. The Seminar was organised by the Institute of Development Studies, University of Mysore, from December 30, 1970 to January 2, 1971. The aims and objects of the Seminar are clearly outlined in the Introduction to Part I by Dr. R. P. Misra, the Director of the Seminar and the Institute of Development Studies of the various papers read and discussed in the Seminar, eleven were edited by Dr. R. P. Misra, Dr. P. D. Mahadev and Mr. D. C. Jayasankar and published in Part I of this volume. Part II, the present publication, includes the remaining papers.
The present volume begins with the two papers which have Gandhian concept of rural-urban relations and village uplift as theme. N. P. Vyas in his paper has evaluated Gandhiji as a revolutionary and active idealist. He has stressed Gandhiji's views on urban life and his concern for village community. A. Ramaswami has suggested that Gandhiji advocated cottage industries to suit Indian conditions which are quite different from conditions obtained in developed countries specially in matters of labour supply.
Of the papers relating to rural development, M. Shivalingaiah has suggested an integrated area development approach; Jagadish Singh, has suggested planning regions based on growth centres with multifarious functions that would act as key points for rural development. The problems of fertilisers distribution, mal-nutrition, food deficiency and poor housing are examined by A. K. Banerji in his paper on Policy Frame for Rural Development." M. Umapathy has considered the political aspects of Panchayat Raj and suggests that the politics of the Panchayat Raj is not totally negative in effects although some authors have held that it has arrested rural development by creating political disunity.
**Contents and Sample Pages**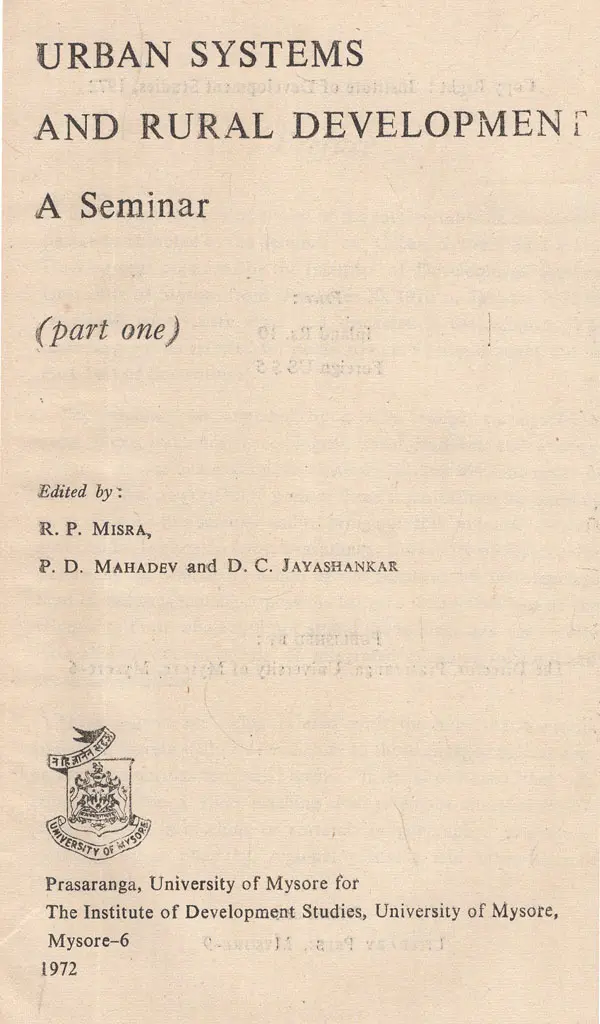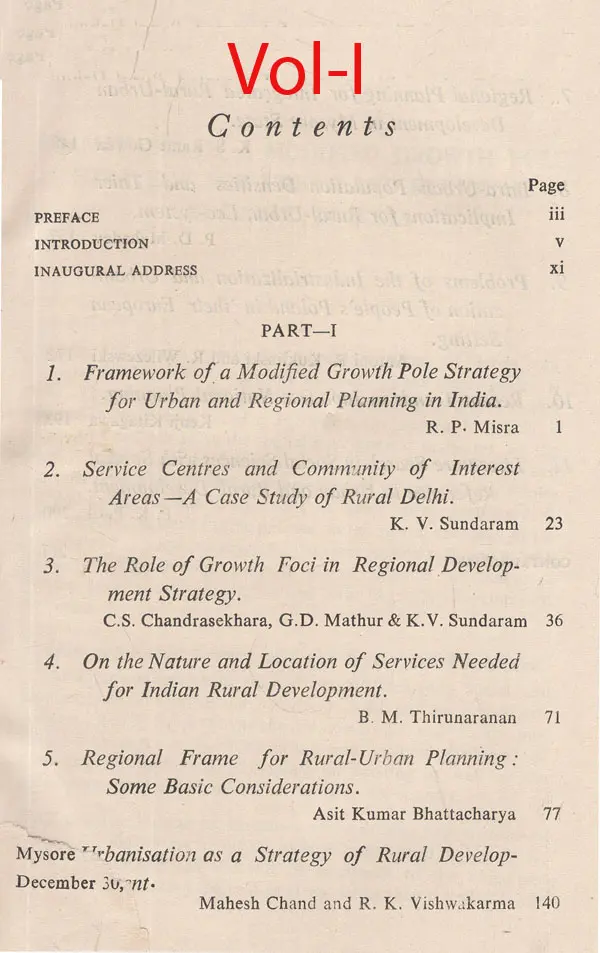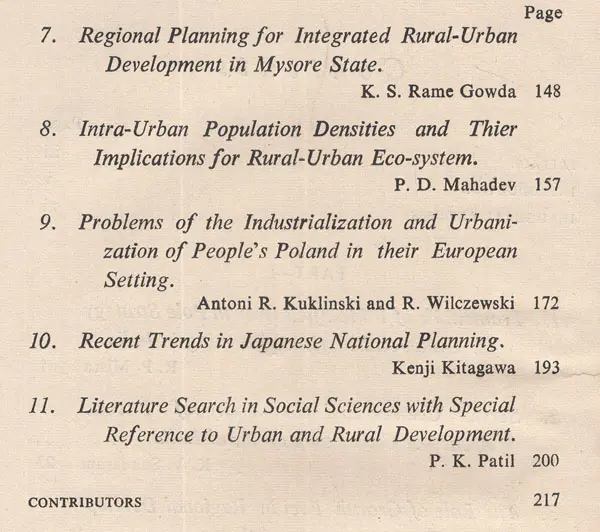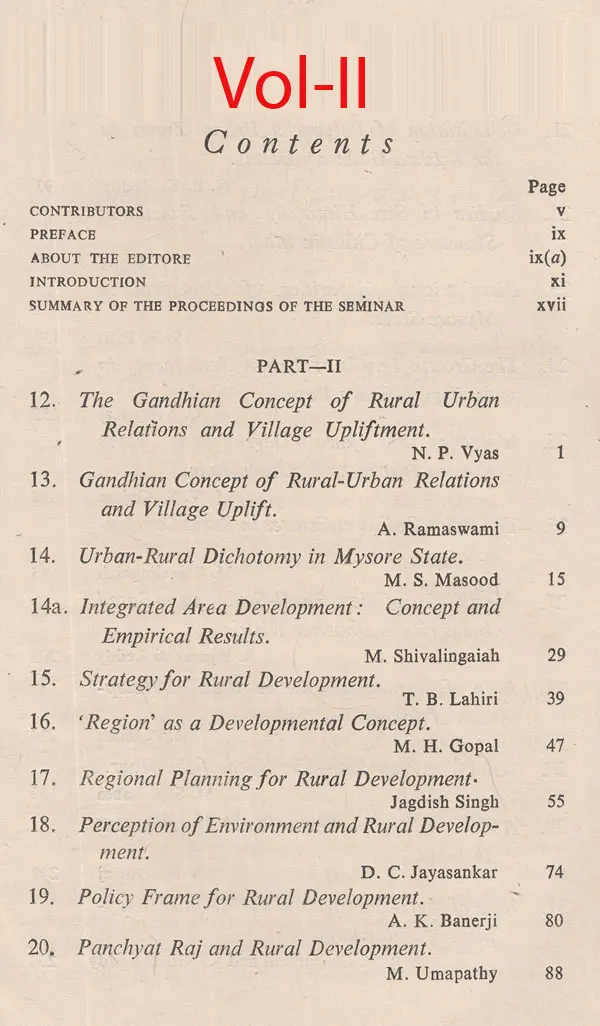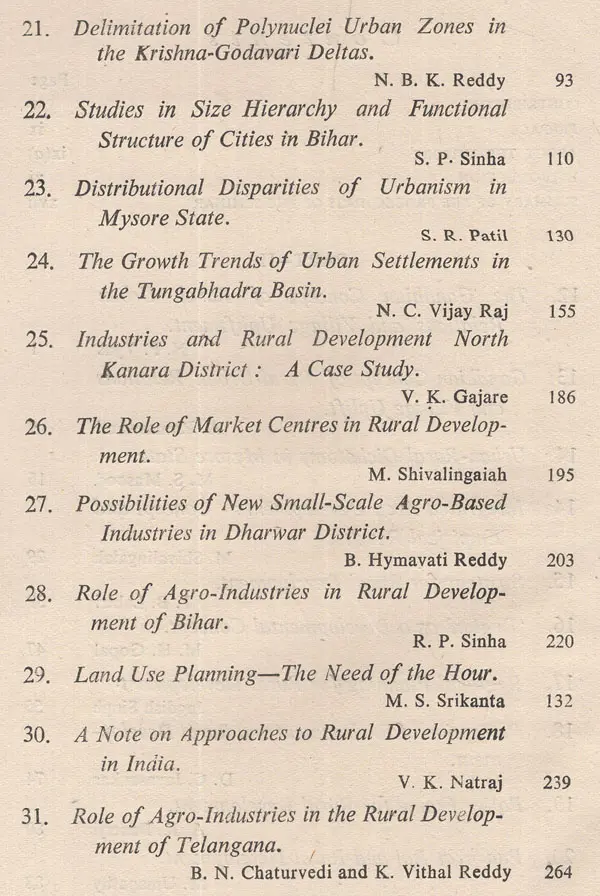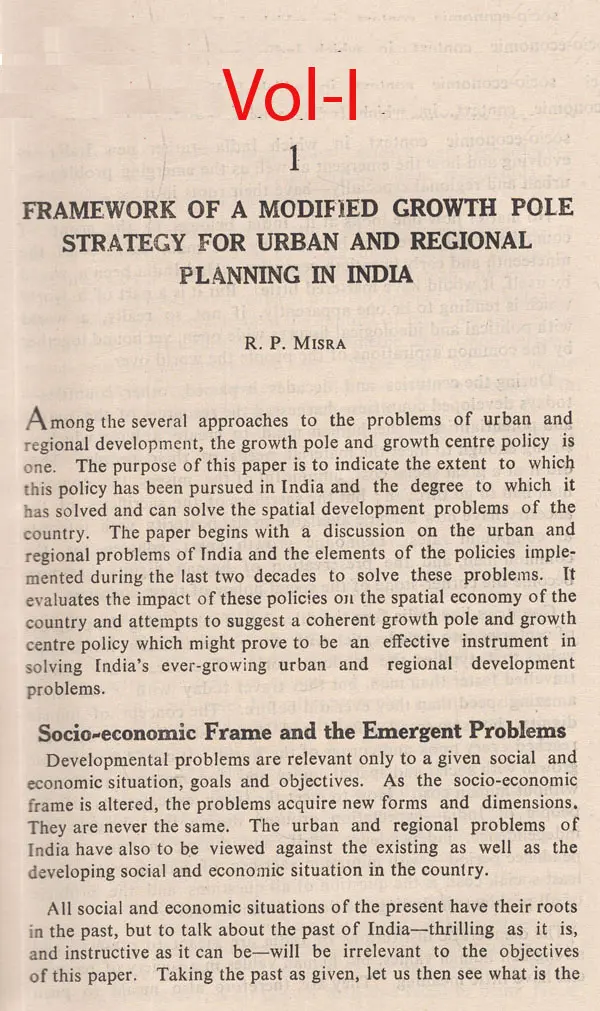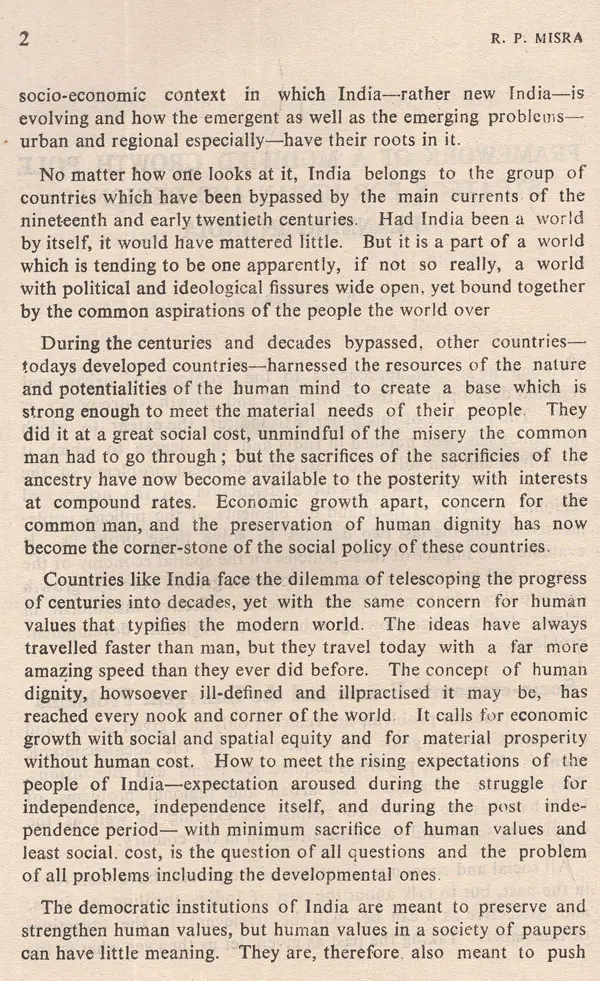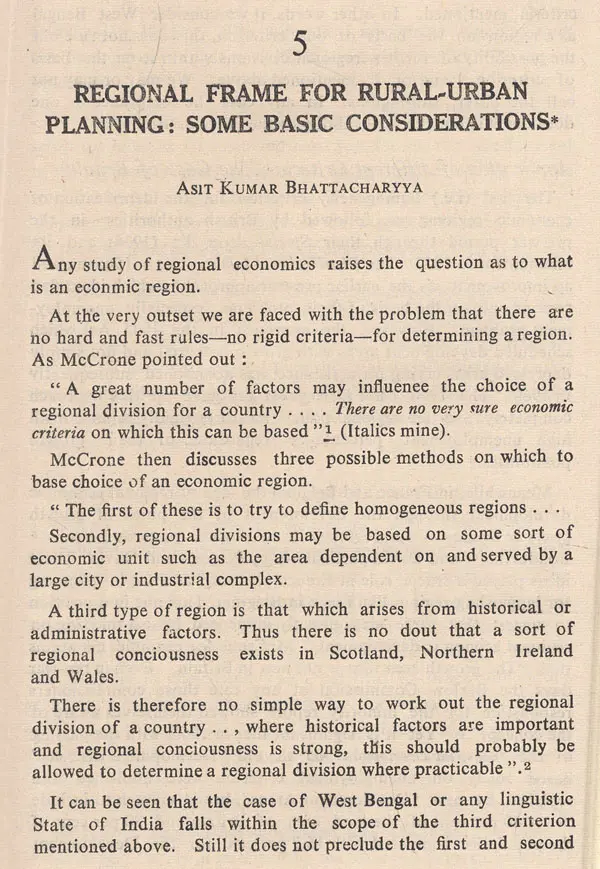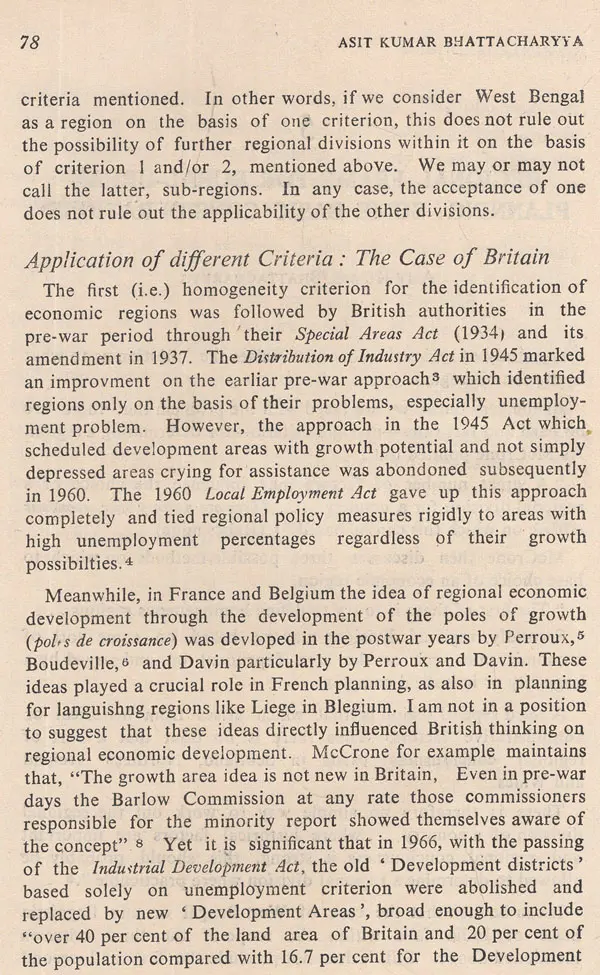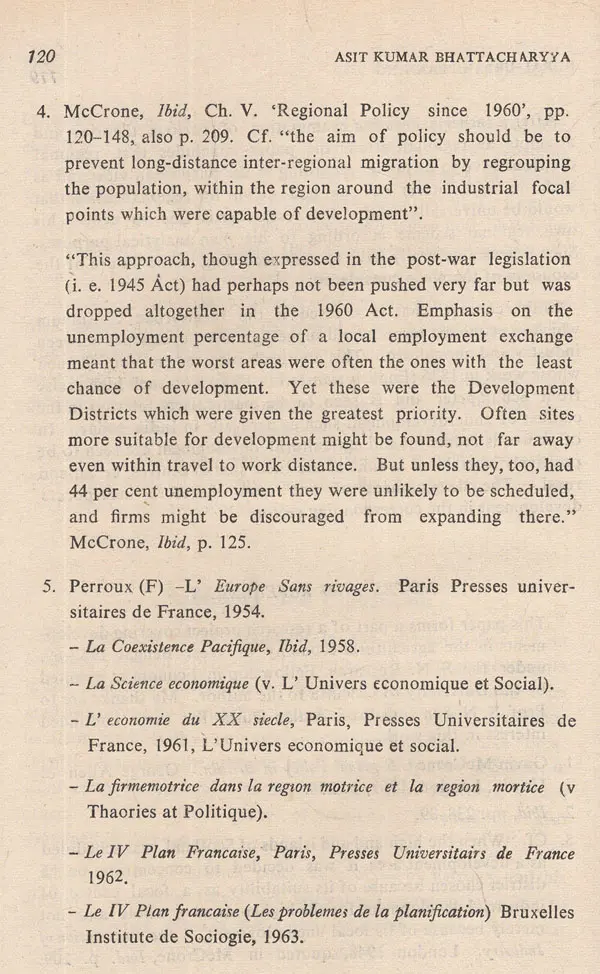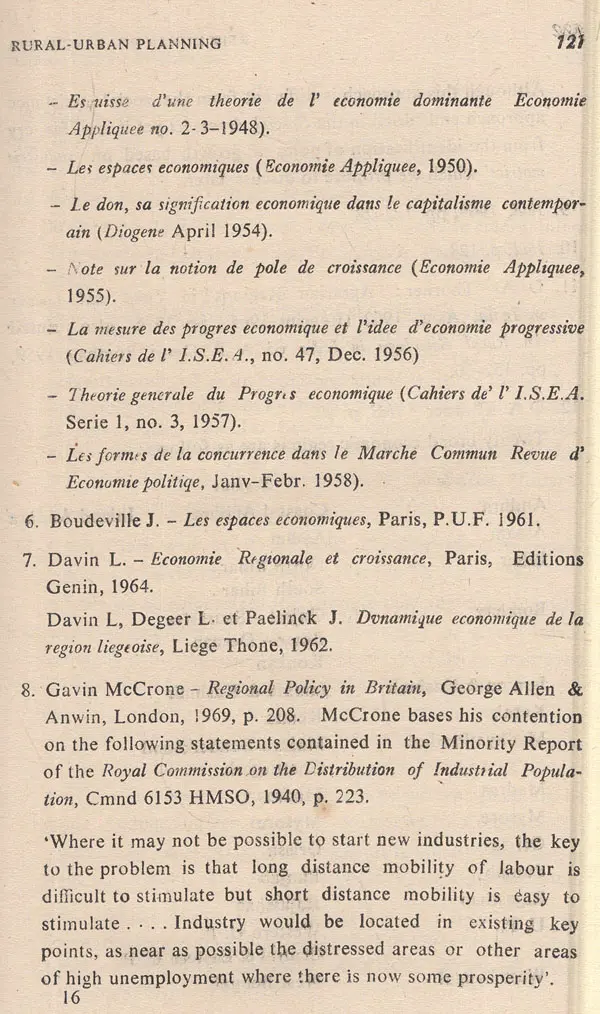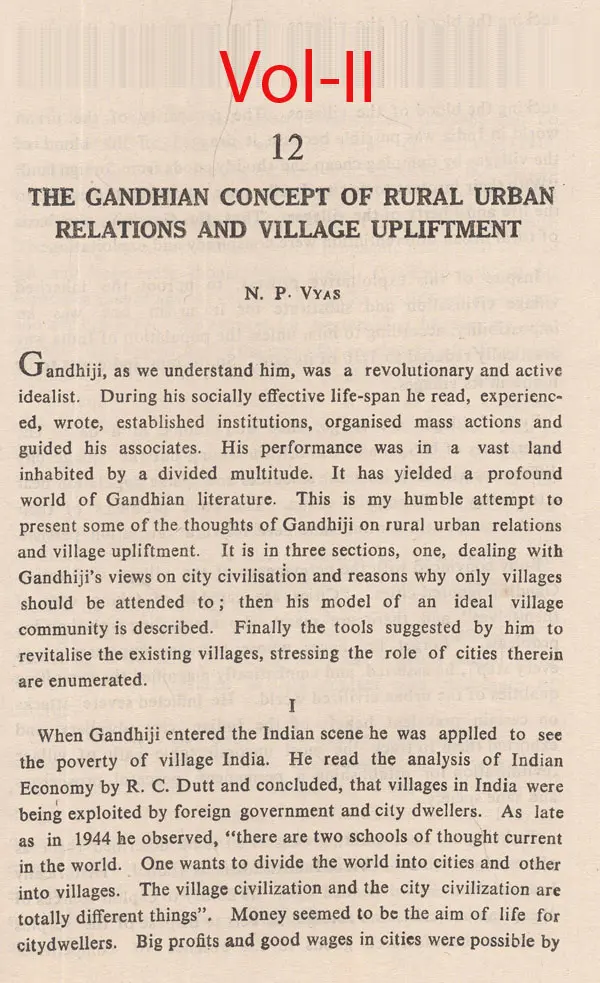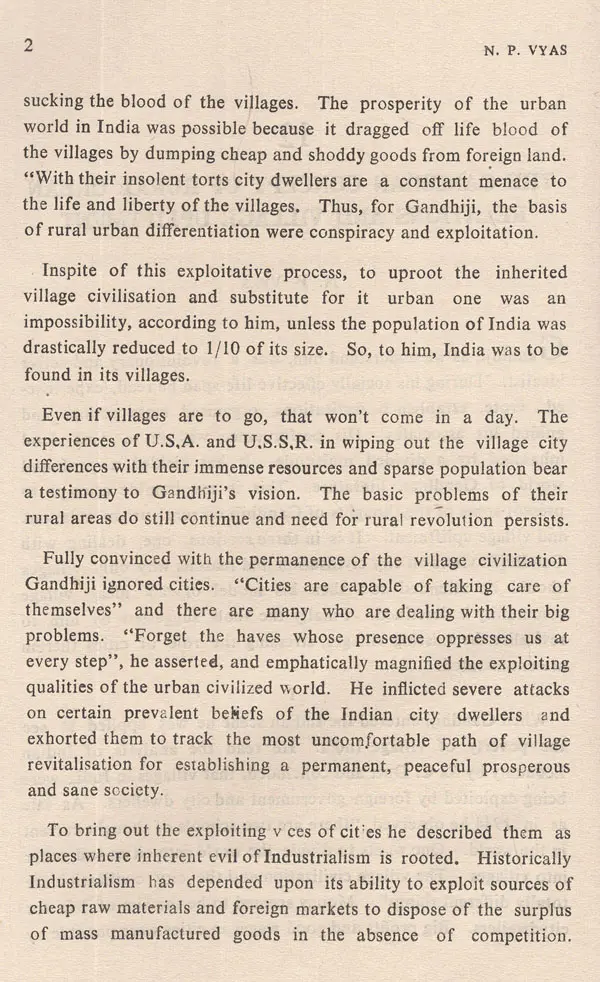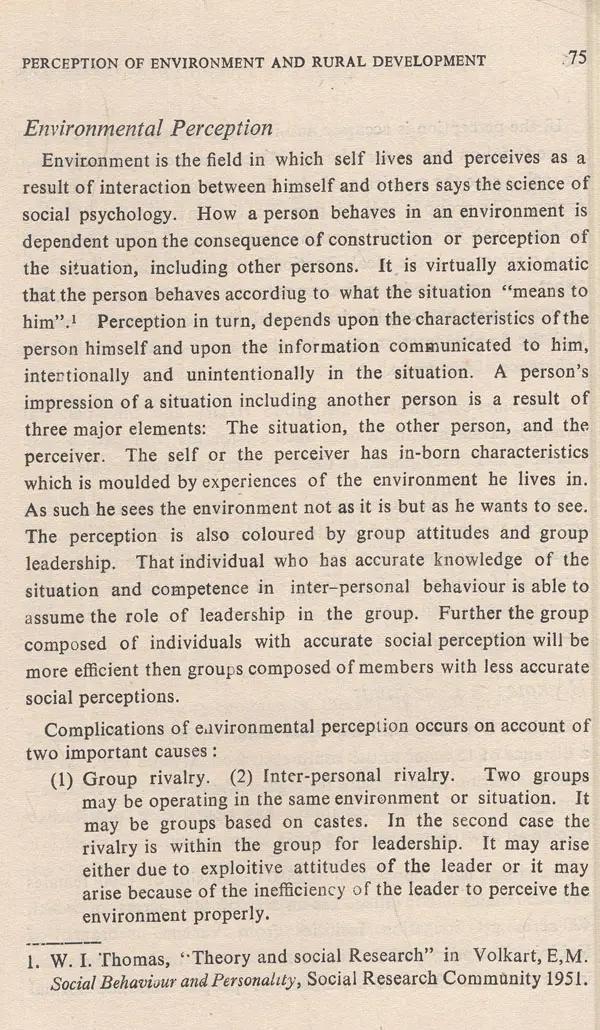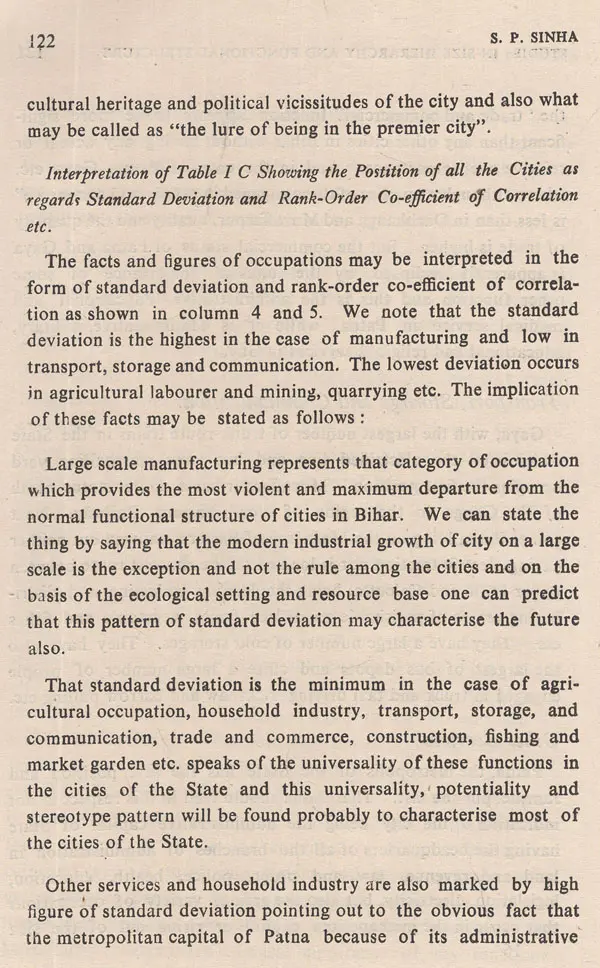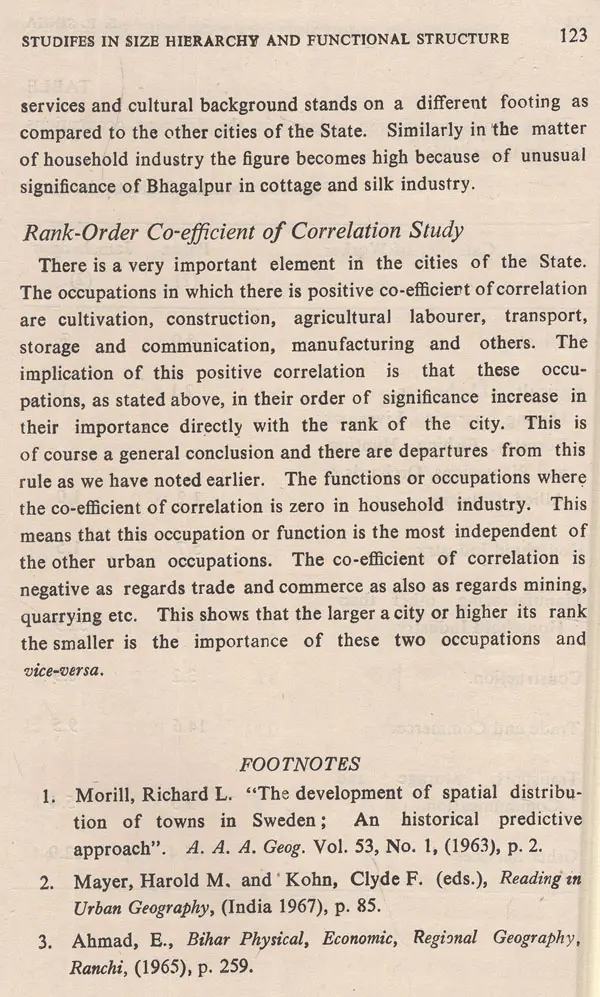 ---
We Also Recommend