Urbanisation and Urban Planning In India- Vision And Reality
$4000

$40.00
Tax included.
Shipping
calculated at checkout.
---
---
Book Specification
| | |
| --- | --- |
| Item Code: | AZF341 |
| Author: | R.N. Dubey |
| Publisher: | Shri Nataraja Prakashan, Delhi |
| Language: | ENGLISH |
| Edition: | 2010 |
| ISBN: | 9788189997564 |
| Pages: | 343 |
| Cover: | HARDCOVER |
| Other Details | 8.50x5.50 inches |
| Weight | 558 gm |
Book Description
About The Book
Even in India, cities are associated with higher income, improved health, higher literacy, improved quality of life and are considered to be engine of economic growth. Despite many benefits, urbanisation, which is continuous concentration of economic activities and people in urban areas, has left many scars on the face of cities. Slums, poor housing, lack of urban infrastructure and sanitation facilities, unsatisfactory waste disposal mechanism and environmental degradation have made our cities unliveable. Still cities are attraction for millions of rural folks. If urban planners are to be believed then this trend will continue in future too and it is expected that urban population in India would be 60 percent by 2050 from 28 percent in 2001. Hence, we can estimate the gravity of the problem. All these facts call for a clear vision for the future cities and a paradigm shift in the policies of urbanisation and urban planning in India.
This book is indeed a small contribution in this direction. It consists of 22 articles bringing together varieties of issues related to urbanisation and urban planning in India. Along with analysing the process of urbanisation it explores clear vision and strategies for future cities and villages. The book has several articles with different issues on application of Geographical Information System & Remote Sensing (GIS & RS) techniques for spatial planning of cities and towns. It also examines urban governance in the light of 74th Constitutional Amendment Act (CAA) citing success story from different parts of the country. Finally, it examines various urban problems with interdisciplinary approaches. The book has articles from a number of eminent.
Geographers, Urban and Regional Planners, Medical Practitioners, Political Scientists, Public Administrators
Preface
The countries of the world are passing through a time which poses many challenges before it. Sustainability of cities is one of them. Despite the fact that cities have been centers of cultural evolution, political power, economic strength, scientific inventions and technological innovations for centuries, they, particularly cities of developing countries are struggling for their survival. The United Nations Organization recognizing this fact convened a summit for all the countries of the world in 1996 and adopted Habitat Agenda -II which advocates actions to achieve the goal of settlements sustainability along with adequate shelter for all, participatory governance and gender equality. The question on urban sustainability emerged due to continuous concentration of economic activities and population in a few and limited large cities. First this symptom was seen in the cities of Europe during industrial period. To some extent, the European countries were able to manage their cities by adopting policies for balanced urbanisation, urban planning, urban renovation, good governance and providing urban facilities in their villages. The immense wealth accumulated by colonization of developing countries and limited population helped them in making their cities liveable. But, cities of developing countries with limited resources and huge population are facing many challenges such as overcrowding, congestions, slums, sanitation, poor infrastructure, environmental degradation, poverty, haphazard expansion etc. However, despite unfavourable condition of our cities they are still the centres of attraction for millions of the people from villages as villages too suffer from the problems even worse than that of urban centres. Our villages are described as dung-heaps. Mahatma Gandhi says- "Our village-folk do not get fresh air, though they are surrounded by fresh air; they do not get fresh food, though they are surrounded by the freshest foods." (Shah, 1977, pp.15). Hence, there is a need to give full attention to both cities and villages. Sustainability of a city depends on policies regarding its relations with the entire settlement system on one hand, and policies and planning practices for individual city on the other. Sustainability issues in urbanisation and urban planning cover a broad range of issues, perspectives and visions. The purpose of this book is to explore issues related to urbanisation, urban planning and governance alongwith future visions inorder to achieve the goal of urban sustainability.
**Contents and Sample Pages**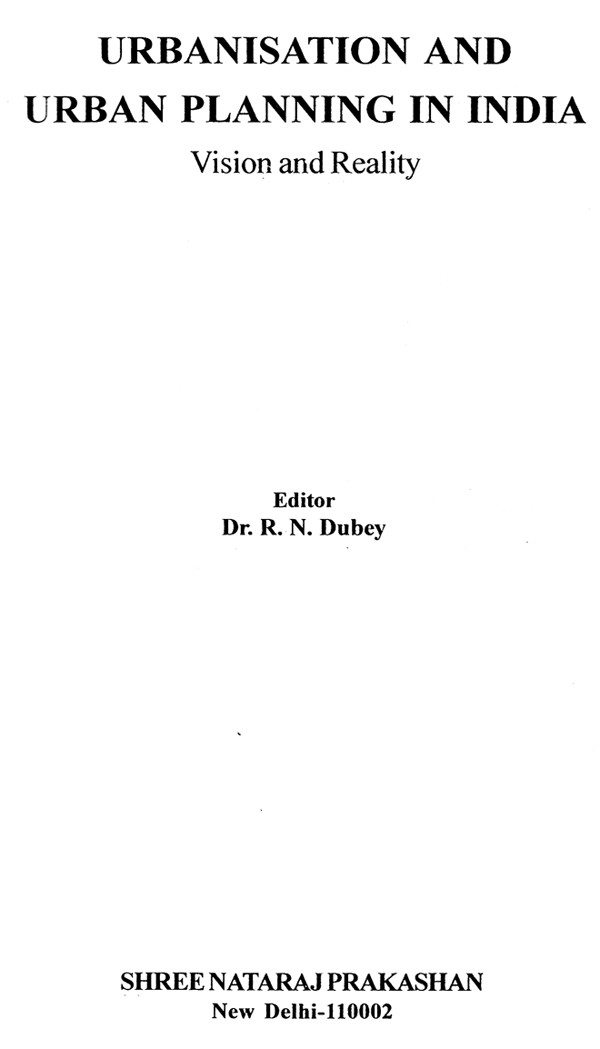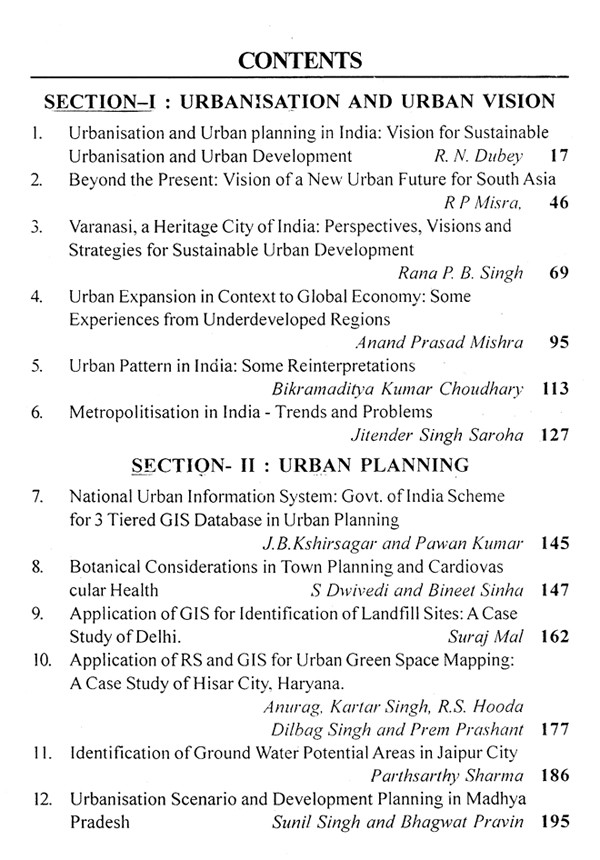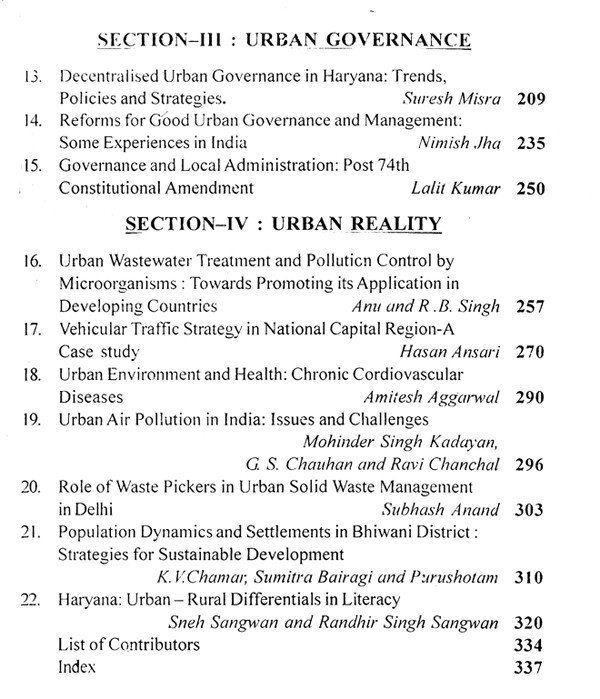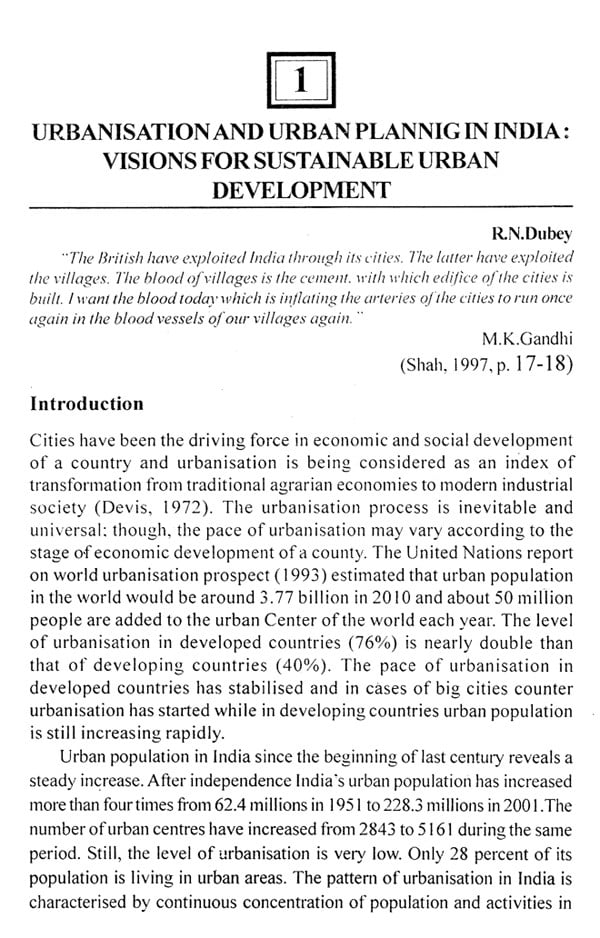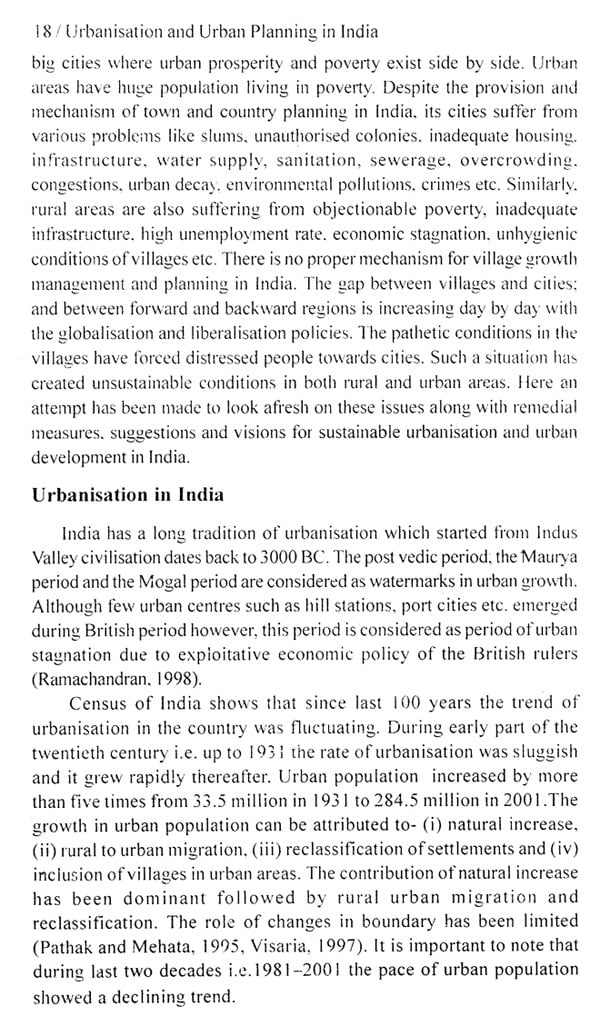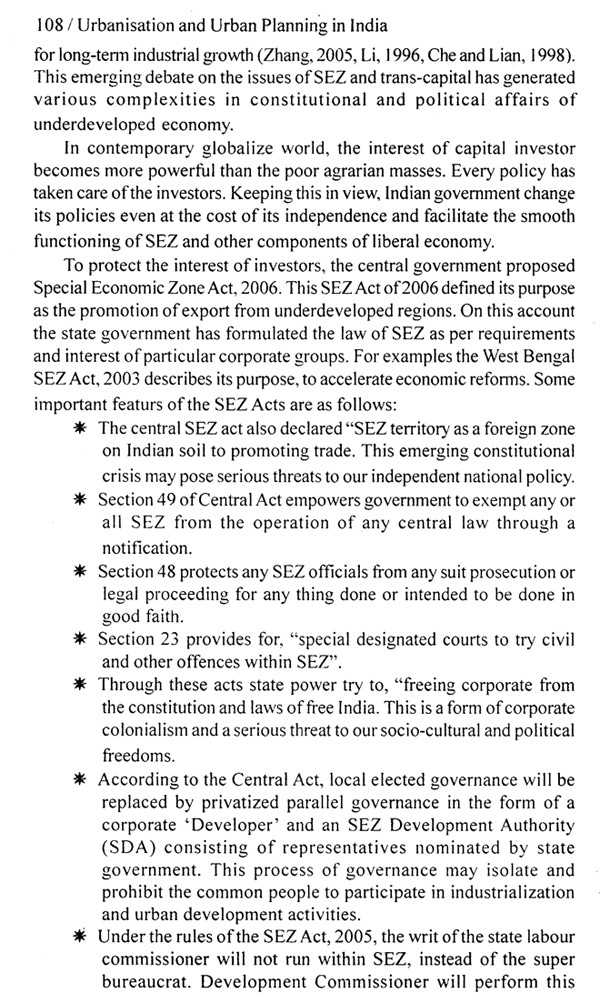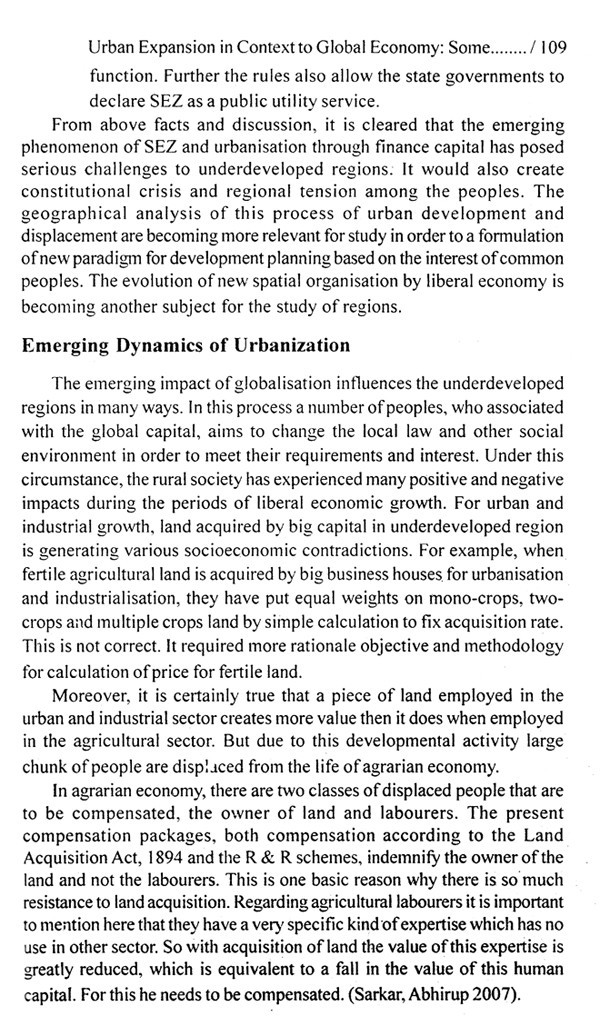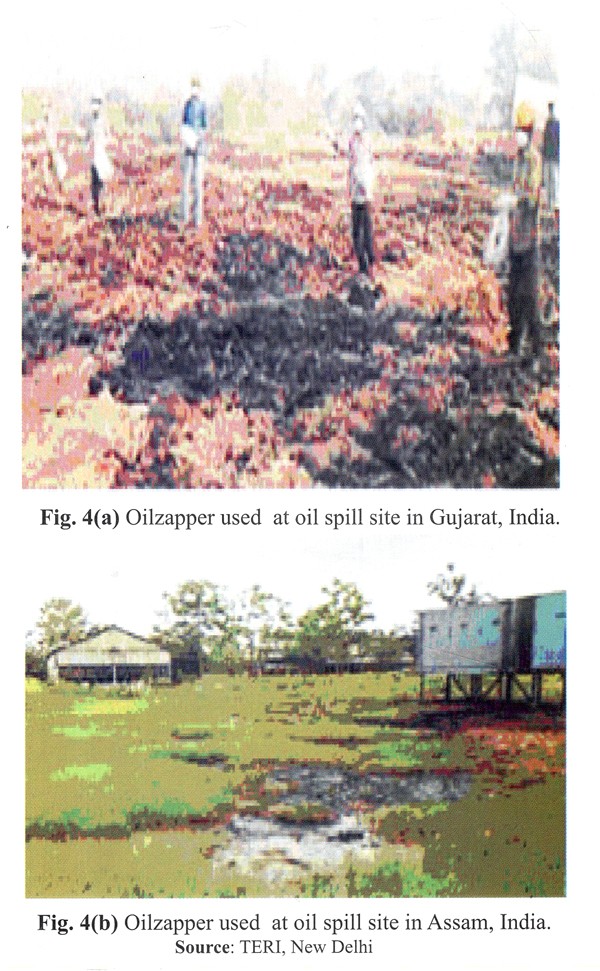 ---
We Also Recommend