Vaisnavisam in Tamil Literature: Between the 7th and 9th Centuries
$2900

$29.00
Tax included.
Shipping
calculated at checkout.
---
---
Book Specification
Book Description
Foreword
International Institute of Tamil Studies along with its valuable publications has got the privilege of publishing this present work which was a doctoral thesis of Dr. Indira Parthasarathy. The author has made a vivid study of the alvars and the philosophy found in the verses that form the anthology, Nalayirattivya pirapantam. The sincere effort he has taken in the study of the alvars and the rich background of the Tamil literary and cultural history is worthy to be mentioned. His meticulous attempt in the chronological survey of the alvars and their contribution in the anthology help to the better understanding of the cultural continuity which focuses the dynamism of the alvars movement.
Hinduism is a synthetic fabric of multifacet threads of various religious beliefs. Some of the Vedic factors in his mind made him to translate the literary values of the Tamils as has been well proved by his exemplary example of Tolkappiyam. To add to this he has associated himself to build the concepts of God by identifying his emotional thoughts to a specific geographical locality. The alvars movement was not an accident but a chain of historical and cultural events which glorify the traditional values of the Tamil regions.
The mystic relation between man and God as explained in the verses of the alvars follows the Tamil tradition. The author has made a tireless effort to dwell upon in our hearts by his endeavour in compiling various facts and factors with historical, geographical, cultural and religious backgrounds. The significance of his work is well projected by his love towards the Bhakti cult. He has taken much strain in bringing out this valuable work and I do congratulate his scholastic presentation.
Introduction
Vaisnavism is a religious practice that has, as its basis, the worship of "Visnu', as the 'Supreme Being'.
The alvars, who lived during the 7th and 9th centuries, sang in praise of Visnu and claimed Him as 'the Divinity of the Highest Rank'. Their poems constitute the anthology, known as 'The Four Thousand'.
This thesis is a study of the alvars, their poems and the philosophy obtained from their verses.
The alvars could not have appeared in vacuum. There should have existed a long cultural tradition before them, which, it is possible to assume, they had merely succeeded. So it is necessary to study the phenomenon of the alvars in the background of Tamil literary and cultural history. This is the basic approach of the scholar in the present thesis.
The subject is studied under two sections, the first, dealing with the alvar movement and the second, with the philosophy of the alvars. The first section is divided into three chapters. They are (1) Visnu Worship in India and especially, in the Tamil region before the advent of the alvar (2) the early alvars and (3) the later alvars.
**Contents and Sample Pages**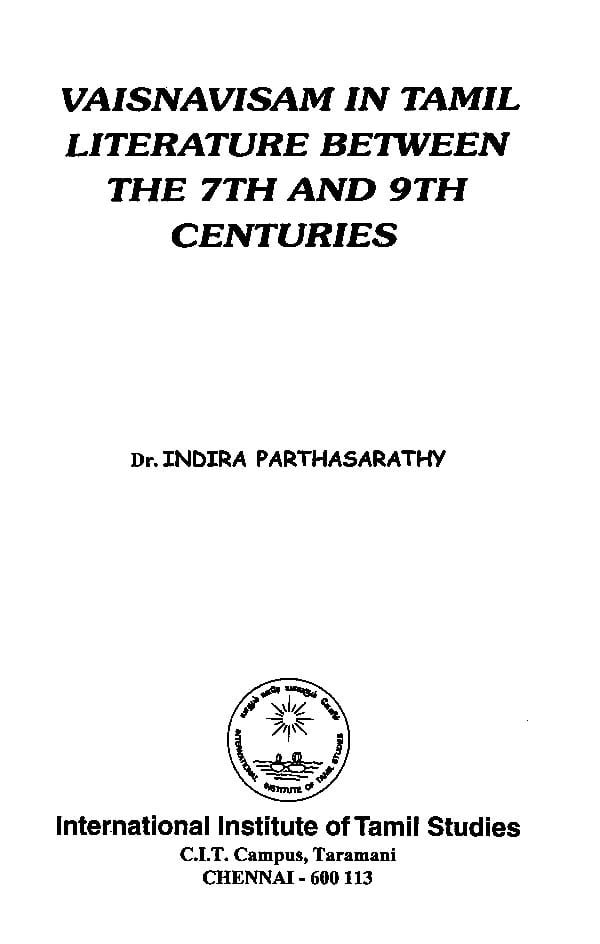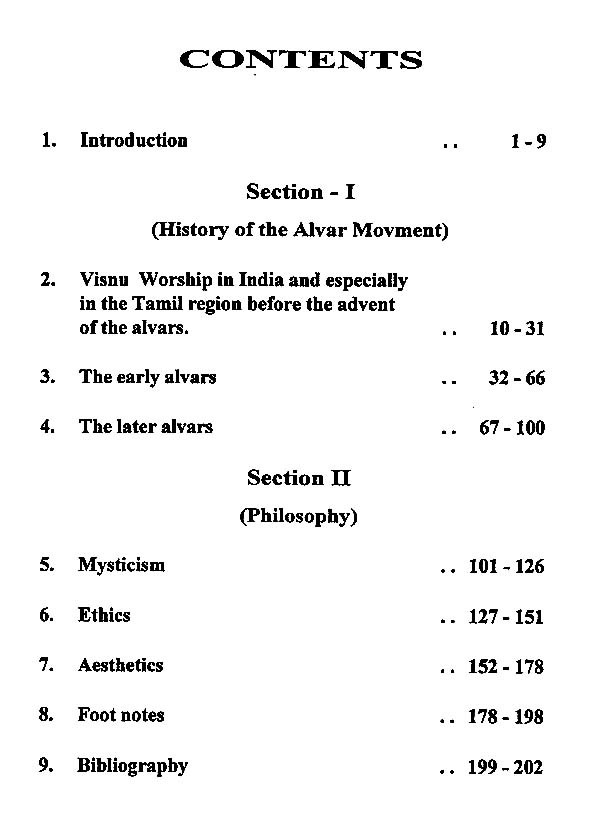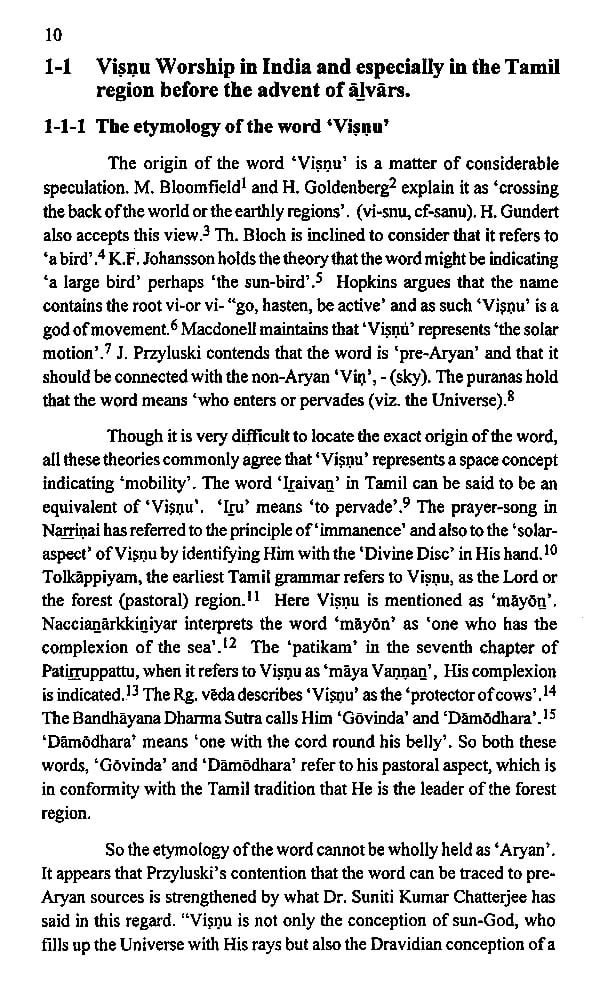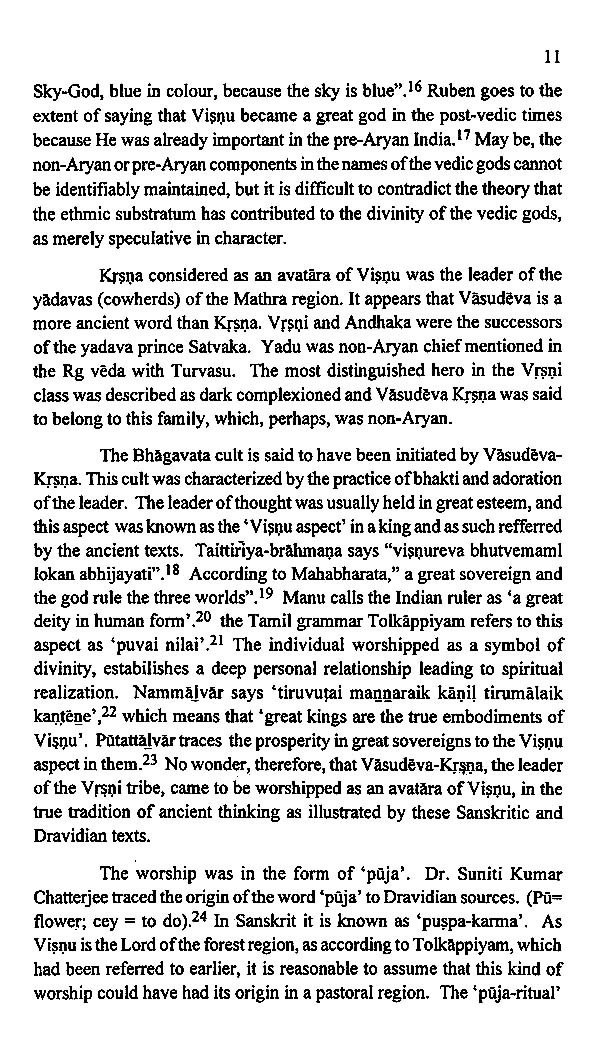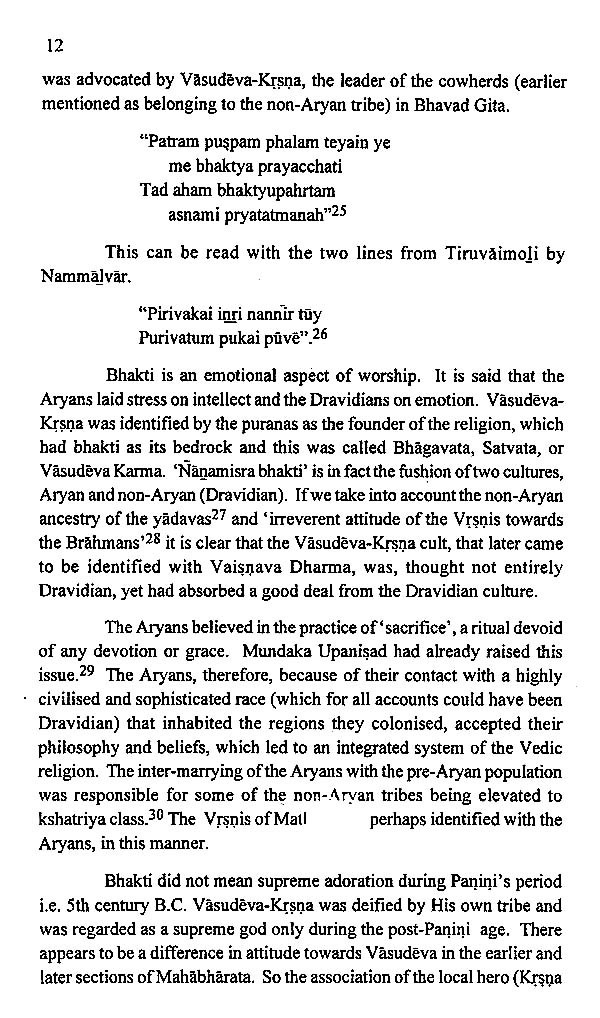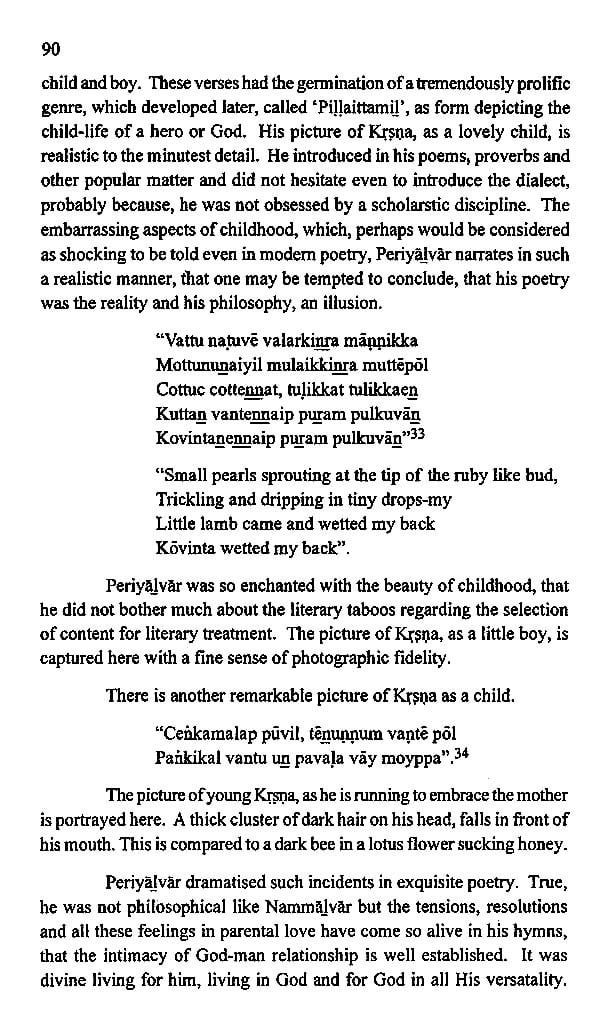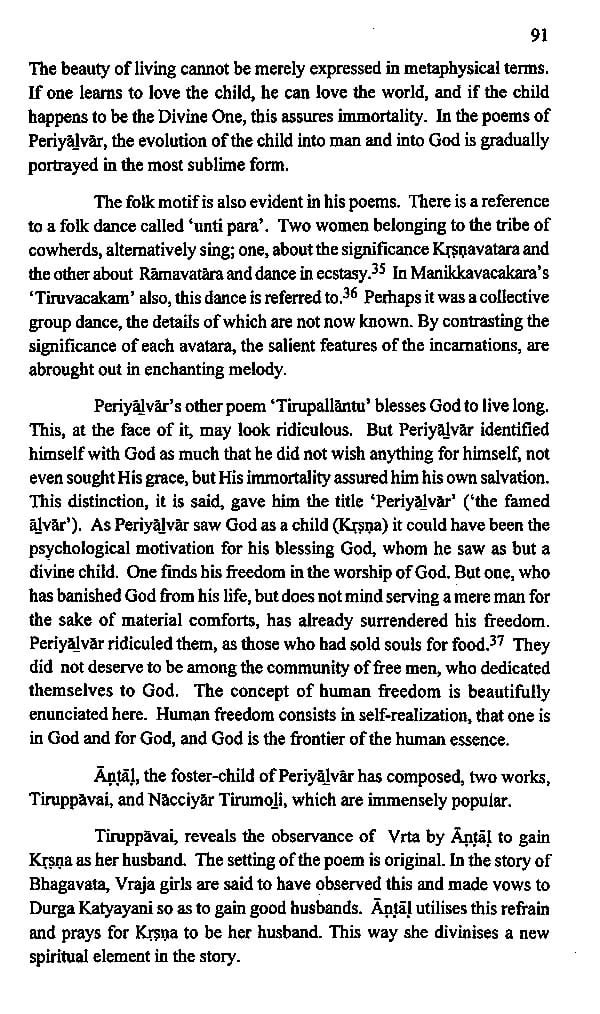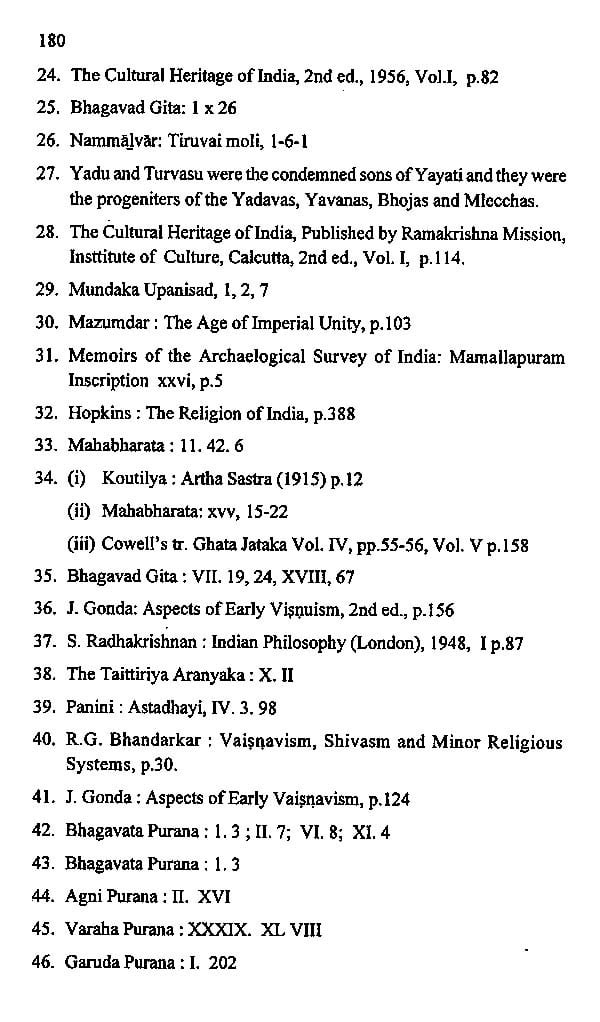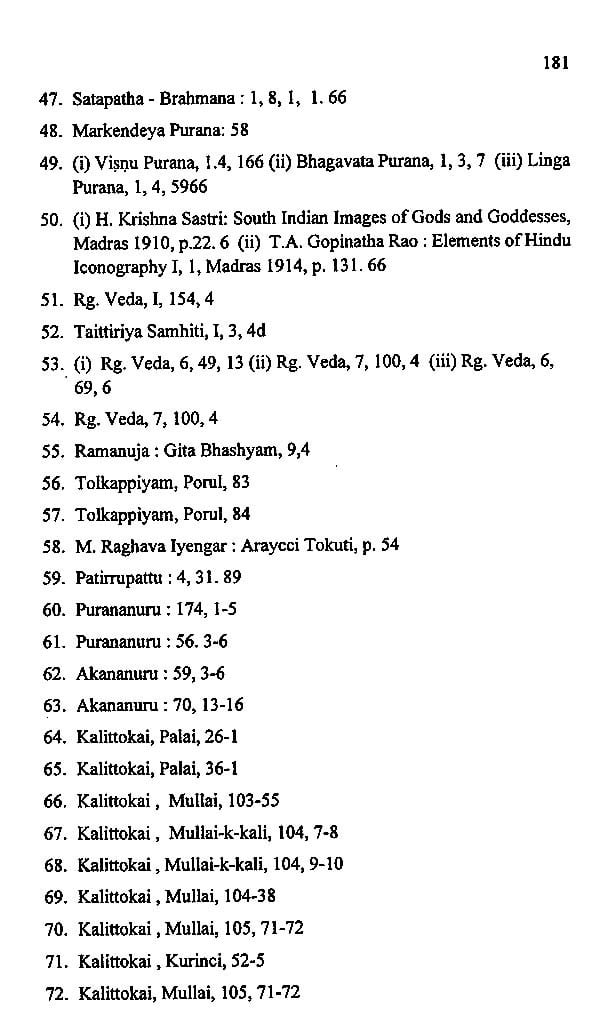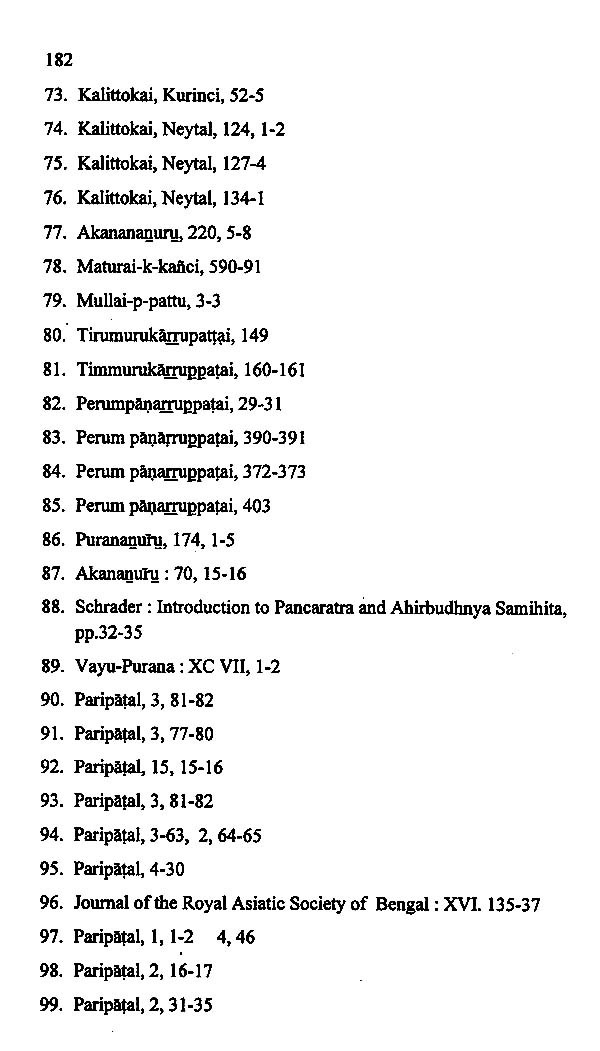 ---
We Also Recommend