Vedantic Way of Living
$2500

$25.00
Tax included.
Shipping
calculated at checkout.
---
---
Book Specification
| | |
| --- | --- |
| Item Code: | UAN982 |
| Author: | Bhoomananda Tirtha |
| Publisher: | Narayanashrama Tapovanam, Kerala |
| Language: | Sanskrit Text With Transliteration and English Translation |
| Edition: | 2011 |
| ISBN: | 9789380695167 |
| Pages: | 137 |
| Cover: | PAPERBACK |
| Other Details | 8.50 X 5.50 inch |
| Weight | 160 gm |
Book Description
About The Book
"Vedanta enables us to understand life fully and work our way to perfection, harmony and fulfilment. It is not reserved for Sannyasins and scholars, and certainly not a pastime for the old. A right understanding of Vedanta will make a man excel in whatever field he is. The earlier one takes to this path the better."
"It is not at all important whether you believe in this God, that God or No God. The point is what you do and how you live with your belief."
About the Author
Swami Bhoomananda Tirtha, a knower of the Supreme Truth, has guided numerous seekers towards the invaluable goal of Self-realization, transforming their lives into one of joy and contentment. Swamiji's interpretation of Bhagavadgita, Sreemad Bhagavatam, Upanishads and other spiritual texts, coming from his experiential depth and mastery of Self-realization, inspires seekers with the liberating touch of the transcendental knowledge.
Receiving diksa (spiritual initiation) from Baba Gangadhara Paramahamsa of Dakshinkhanda, West Bengal, Swamiji embraced sannyasa at the age of 23. Dedicating his life for the welfare of mankind, he has been relentlessly disseminating spiritual wisdom of Vedanta for over 50 years, with rare clarity, practicality and openness, to seekers all over the world.
Preface
Unlike Vedanta a subject of study for those with a philosophical inclination- the Vedantic Way of Living distinctly becomes a direct personal pursuit for a genuine seeker, bestowing upon him immediate benefits of inner strength, stability and harmony. It has a special appeal for intelligent men and women the world over, especially for those who have the keenness to appreciate the values of discipline, refinement and sublimity in whatever they do and think. The character and quality, which the Vedantic Way of Living preserves, though ancient, are immensely relevant to the modern age and civilization.
When you consider the length of time mankind has lived on this earth, the human personality virtually becomes ageless. Yet, does it today have more than five senses (eye, ear, tongue, nose and skin) to perceive and interact with the world? The mind also thrives equally on the same emotions and imaginations, which it had fostered, enjoyed and suffered ages ago. That is why the thoughts and pursuits of Vedic thinkers remain relevant even today.
What is your personality made up of? Where does it get terminated or exhausted? Is it limited by the body you have? Or, is the body the first external factor pointing to something deeper and greater?
Begin, no doubt, from the five senses, but go deeper to transcend the mind and reach the level of intelligence. Stop not. Delve further. You will find then a depth and vastness, which, as the inner perception and sensitiveness grow, will be found to be immense and endless. It is then that you strike the Immortal Soul, which is unlike everything the senses perceive outwardly and the mind generally thinks of.
Like the centre of a circle, It comes first. The huge circle of the universe exists and subsists on this centre. It is a mystery that your mortal body hosts and preserves such an invisible immortal magnitude. Realise this truth and enjoy the supreme benefits of permanence and perpetual harmony.
**Contents and Sample Pages**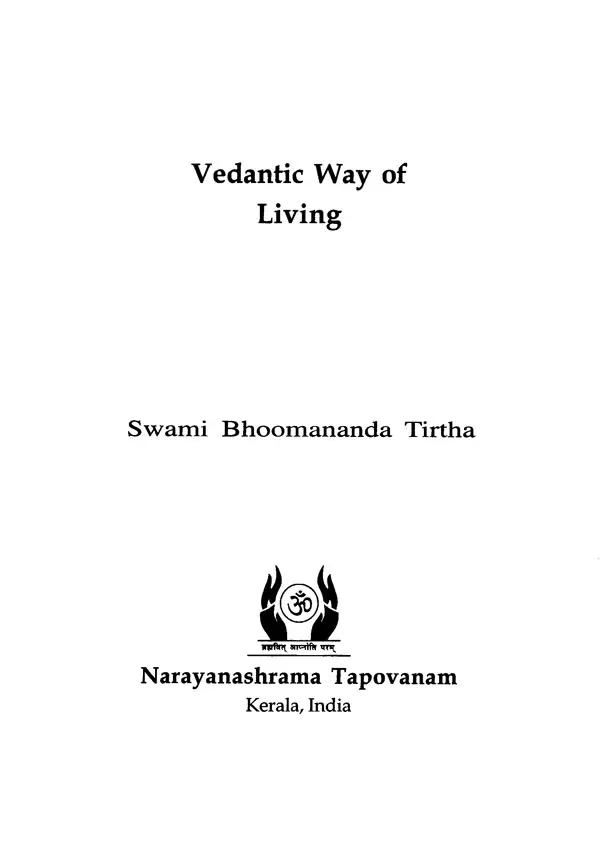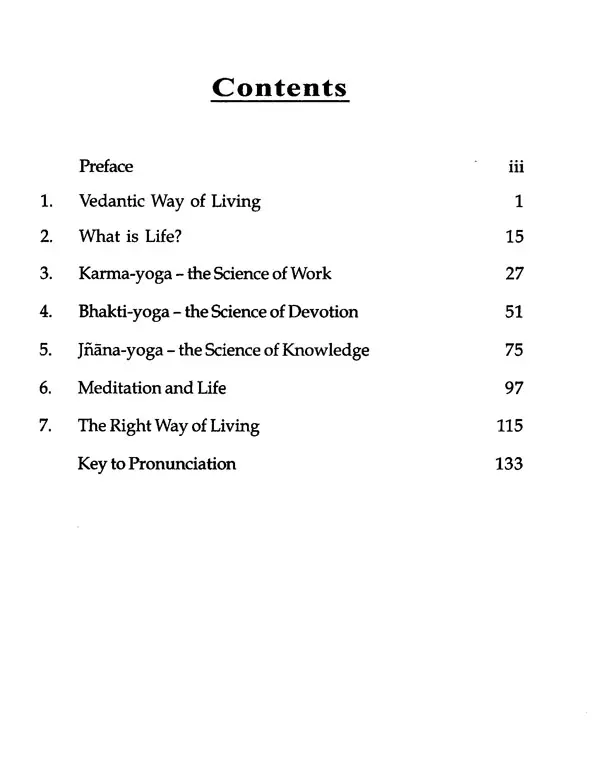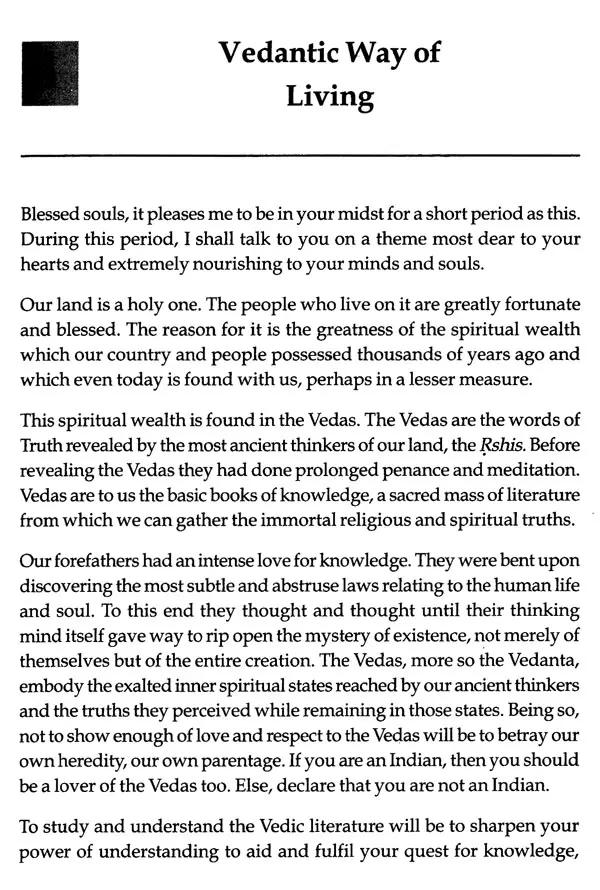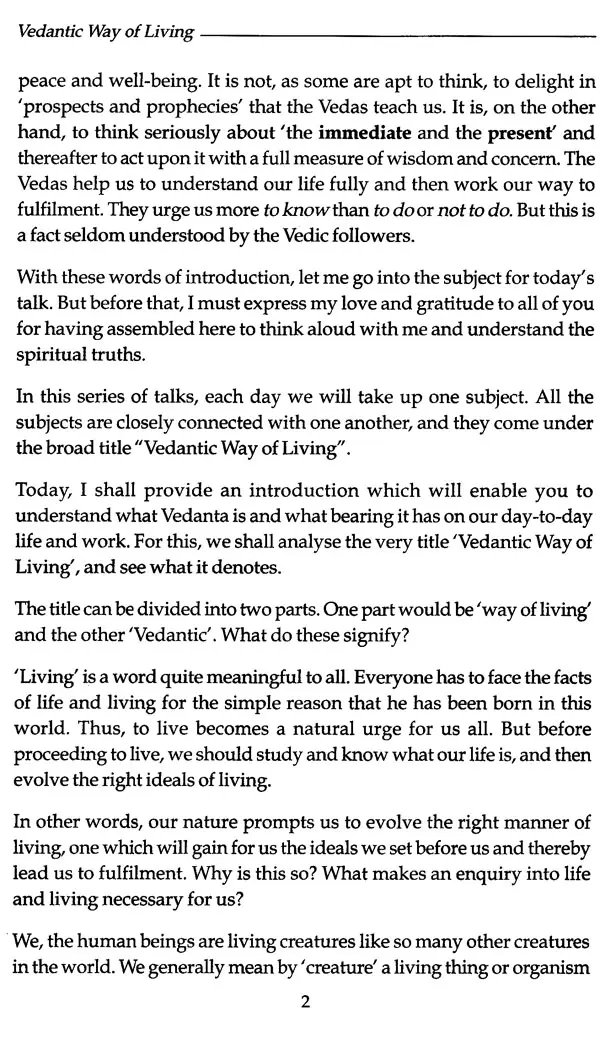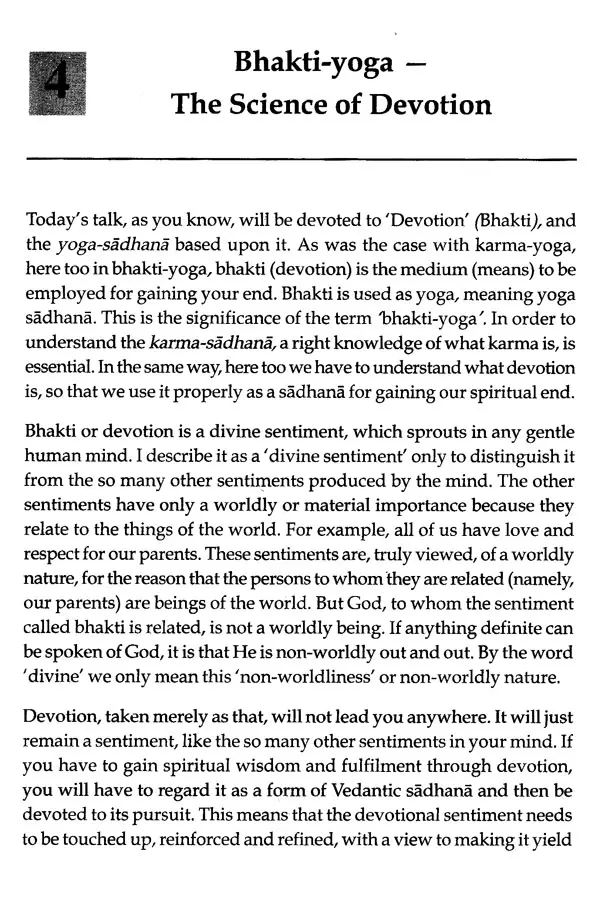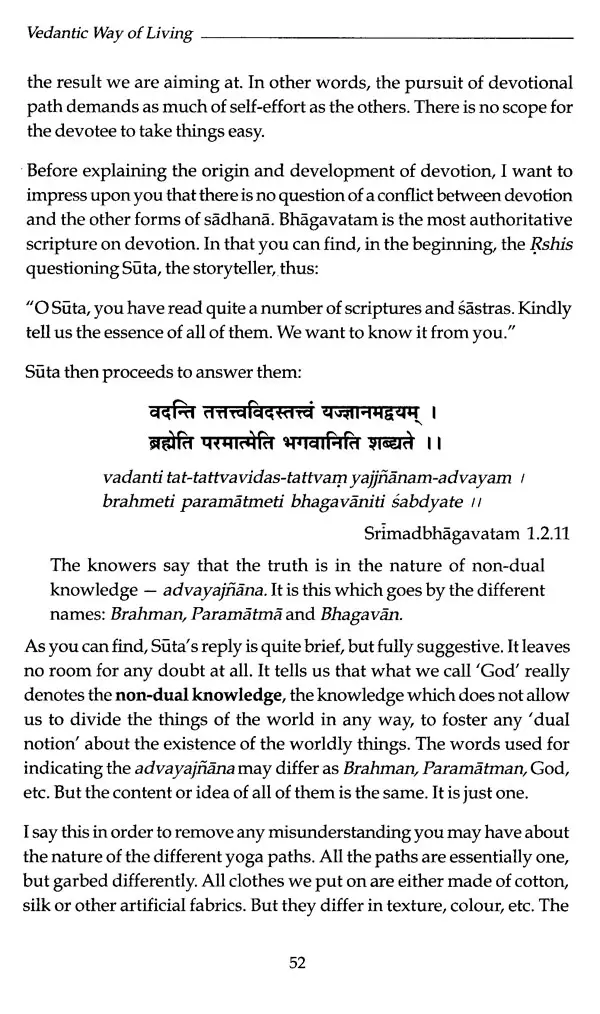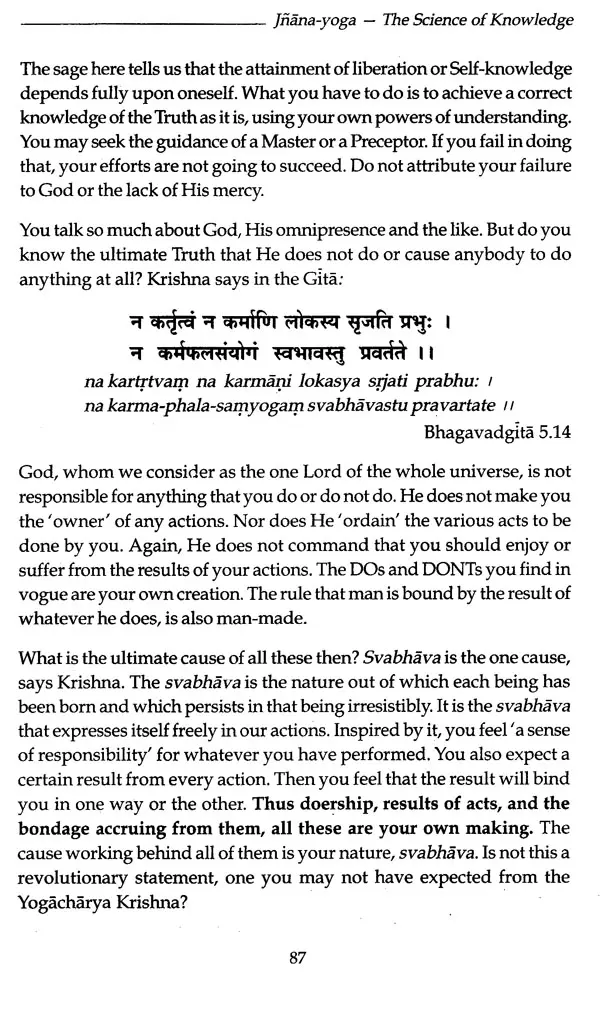 ---
We Also Recommend