Vedic Education- From Darkness to Light
$2500

$25.00
Tax included.
Shipping
calculated at checkout.
---
---
Book Specification
Book Description
About the Book
The Vedas, meaning knowledge in Sanskrit, are the oldest known Sanskrit scriptures. They are a body of texts attributed to ancient sages or rishis. In the epic Mahabharata, their creation is said to be the work of Brahma (the god of creation). The Vedas were usually taught at gurukuls. Gurukul was a residential schooling system popular in ancient India. At the gurukul, all were considered equal. The guru (teacher) and shishya (students) lived in the same house or near each other. This relationship was considered sacred and no fee was taken from the students. Students typically attended the gurukul from age of 8 into their early twenties. At the end of their education, each student offered a gurudakshina, a token or mark of respect to the teacher. It was usually money or a special task that the teacher required. The gurukul was otherwise supported by public donations.
About the Author
Sri. Ramananda Caitanya Chandra das is a Vedic astrologer practicing for the past 10 years he learned astrology out of personal interest, as a self-discovery, he has read various authentic scriptures on the Vedic system of astrology like Brihat Parashara Hora Sastra of Parasara trans by Sri Santhanam, Saravali, Phaladeepika by mantreshwar, Bhrigu sutras, Bhrihat jataka, etc He is a follower of Gaudiya Vaishnavism he has accepted initiation into this guru parampara from His Holiness Jayapataka Swami Maharaj.
**Contents and Sample Pages**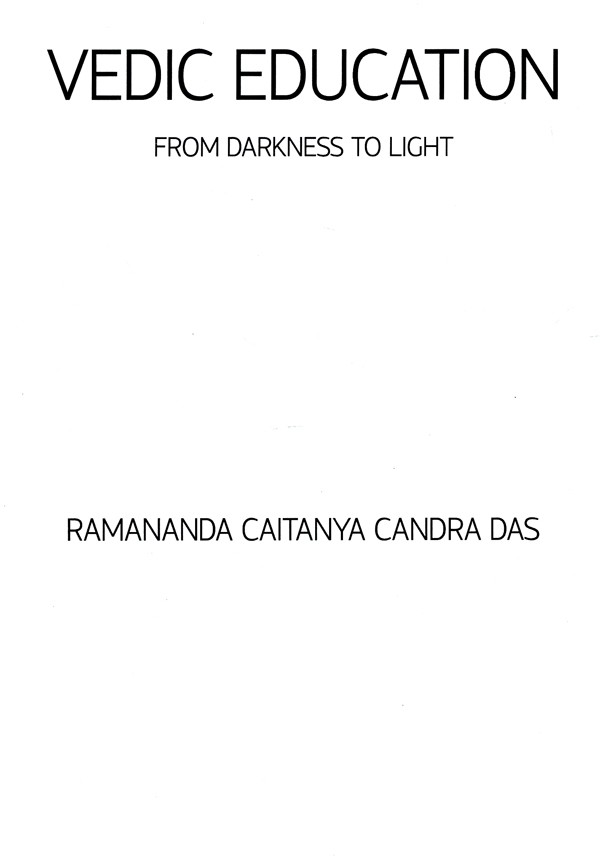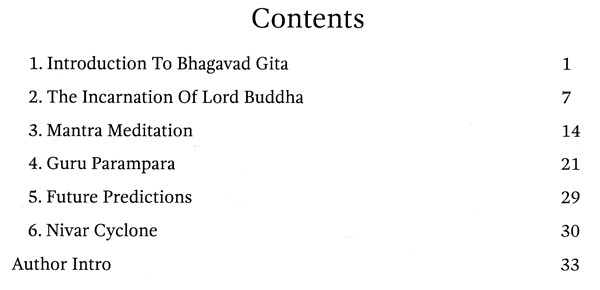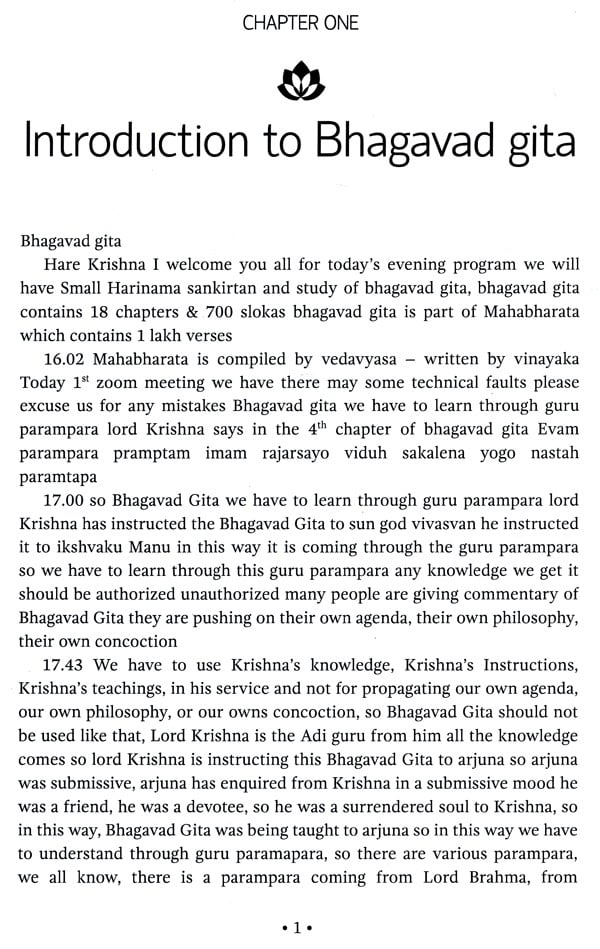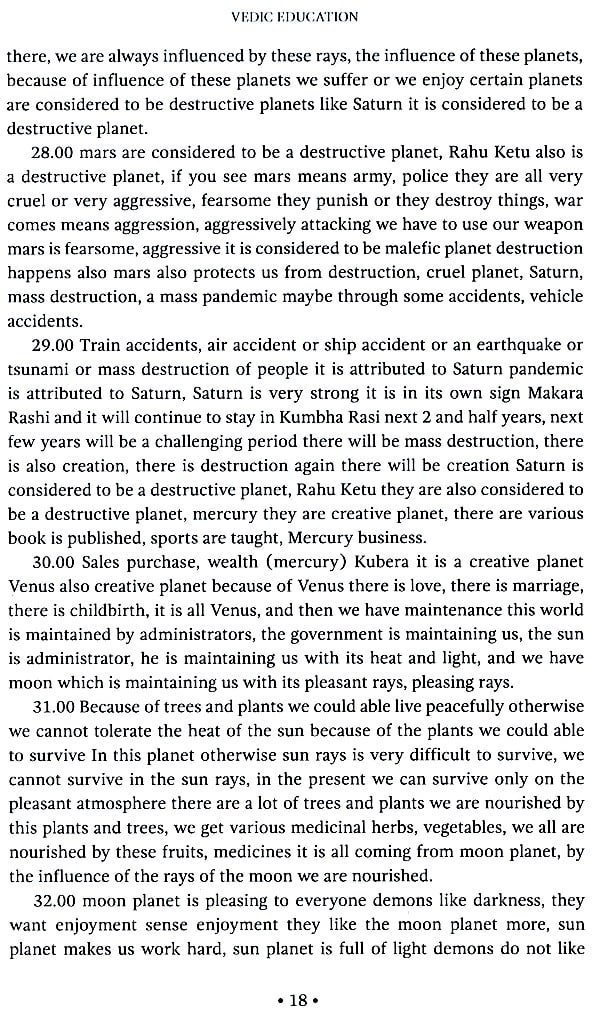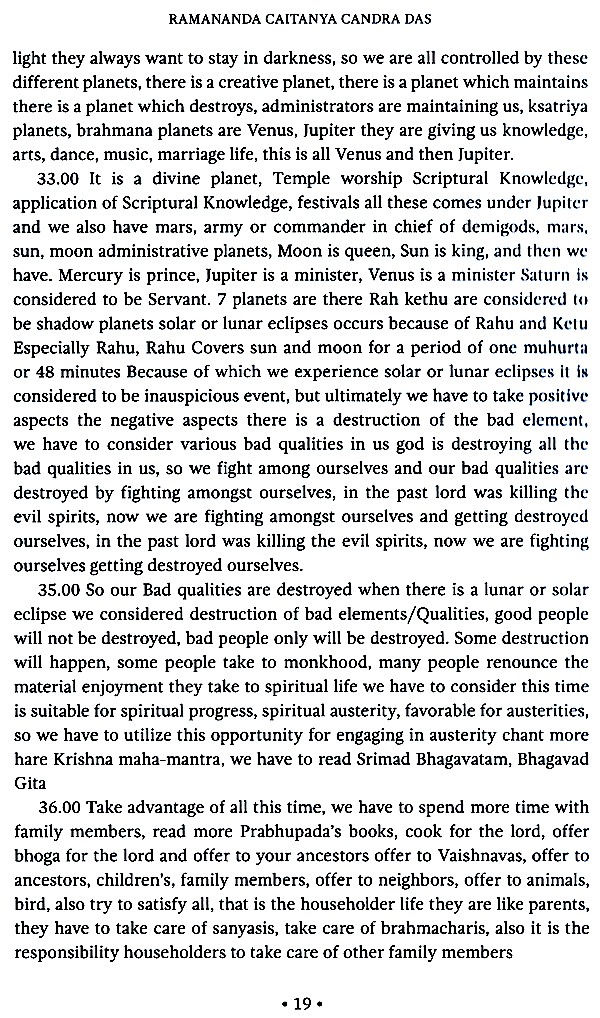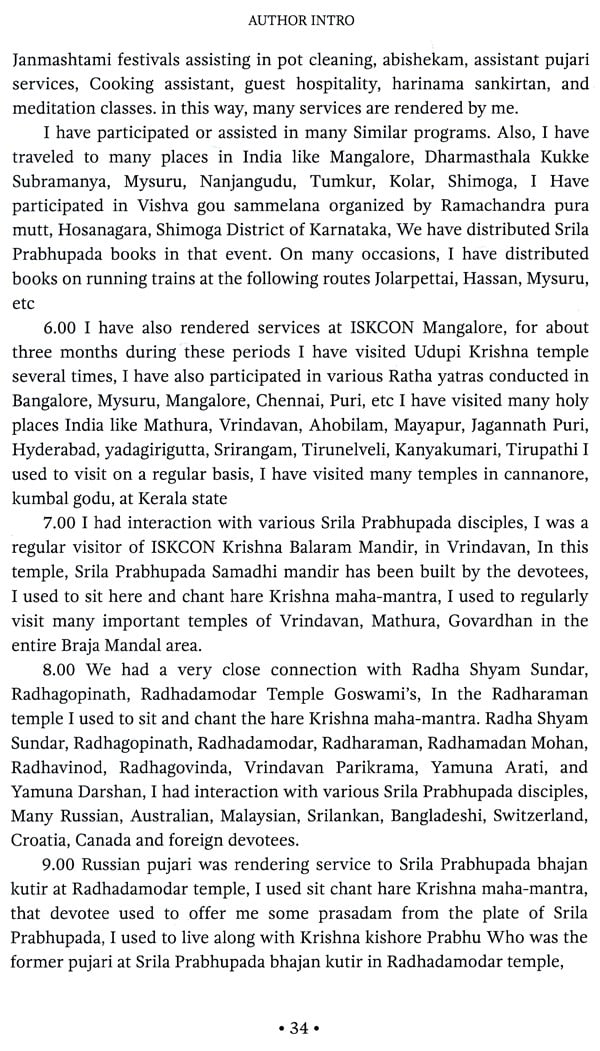 ---
We Also Recommend