Vedic Mythopoeia- An Approach to Religion Myth and Poetry (An Old and Rare Book)
$3300

$33.00
Tax included.
Shipping
calculated at checkout.
---
---
Book Specification
| | |
| --- | --- |
| Item Code: | AZE372 |
| Author: | Usha Choudhuri |
| Publisher: | NAG PUBLISHERS |
| Language: | ENGLISH |
| Edition: | 1983 |
| Pages: | 170 |
| Cover: | HARDCOVER |
| Other Details | 9.00x6.00 |
| Weight | 320 gm |
Book Description
About the Book
The poetry of the Veda is mythical. Says Yaska in Nirukta 10.10.2 that a poet of vision has love for mythification (risherdrisht aarthasya priitirbhavatyaakhyaanasamyuktaa). The tradition says that the seers visualized the eternal sustaining principles or forces of life through their seeric vision. They designed a poetic world where the mythical figures symbolising the basic, fundamental and eternal principles were presented as working in harmony, and the design seemed to be true at various levels of meaning. The theologian moulded his rites, the preacher sought his belief, the philosopher found the clues for his speculation and the law makers worked out the social and political life styles-all in accordance with the archetypal truths of the Samhitas.
This book reviews the mood and the style of the Vedic myth poetry and how it reflects the conceptual idea of some aspects of myth and poetry as well as the archetypes that became fundamental to the religion of not only the Vedic but also the post-Vedic eras of Indian cultural history.
About the Author
Dr. (Mrs.) Usha Choudhuri (b. Sep. 29, 1937)
Gold Medalist in M.A. Sanskrit (1959), Ph.D. (1965), Delhi University; Vedavachas pati (1961), Gurukul Kangri University..
Lecturer of Sanskrit, Indraprastha College/ Delhi University since 1959.
Guest Professor of Vedic thought and classical literature, University of Bucharest, Romania, 1973-74.
Author of Indra and Varuna in Indian Mythology, Vedic Mythopoeia and various other research papers.
Specialization in Vedic literature, Mythology and Archetypal criticism.
Introduction
The history of the interpretation of the Veda demonstrates beyond doubt that the Vedic mythical poetry has been under stood at various levels of meaning. Attempts to derive and formulate a precise meaning from the multi-dimensional seeric speech have come down to us in the form of the vast post-Samhita literature consisting of not only ritualistic, philosophical, astronomical, grammatical and linguistic texts but also the para-mythic historical and legendary texts where the Vedic mythical patterns are recreated. The earliest Indian traditions in the history of Sanskrit thought regarded the Vedas as their source and ultimate authority; and at that stage the Vedas were not termed 'religious scriptures' in the modern sense of the term and sanctified to be cut off from the real concerns of life. The Vedic myth poetry pulsated with richness of meaning touching, revealing and illuminating all aspects of life.
**Contents and Sample Pages**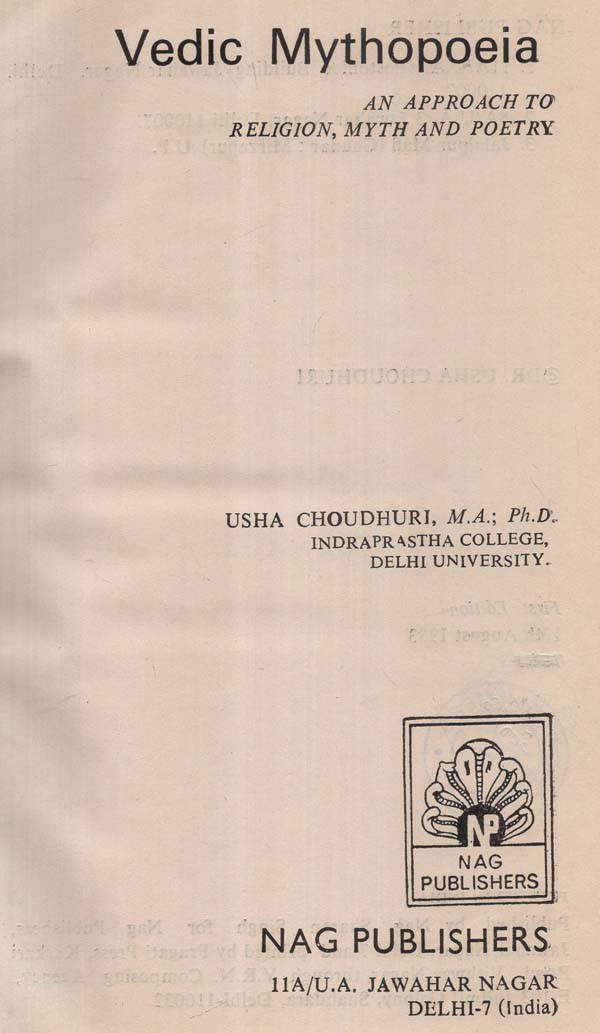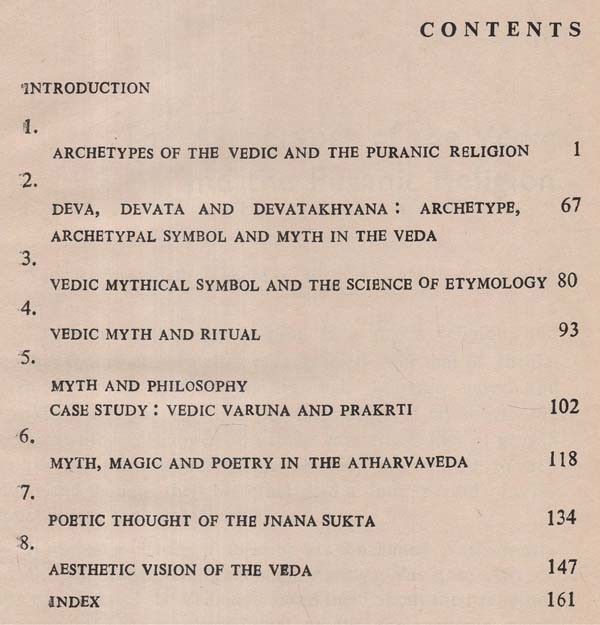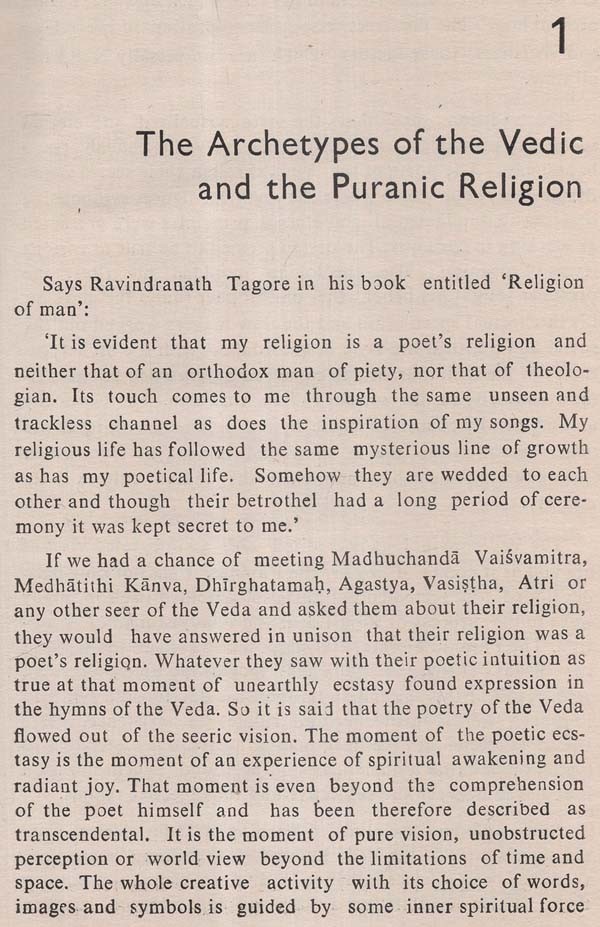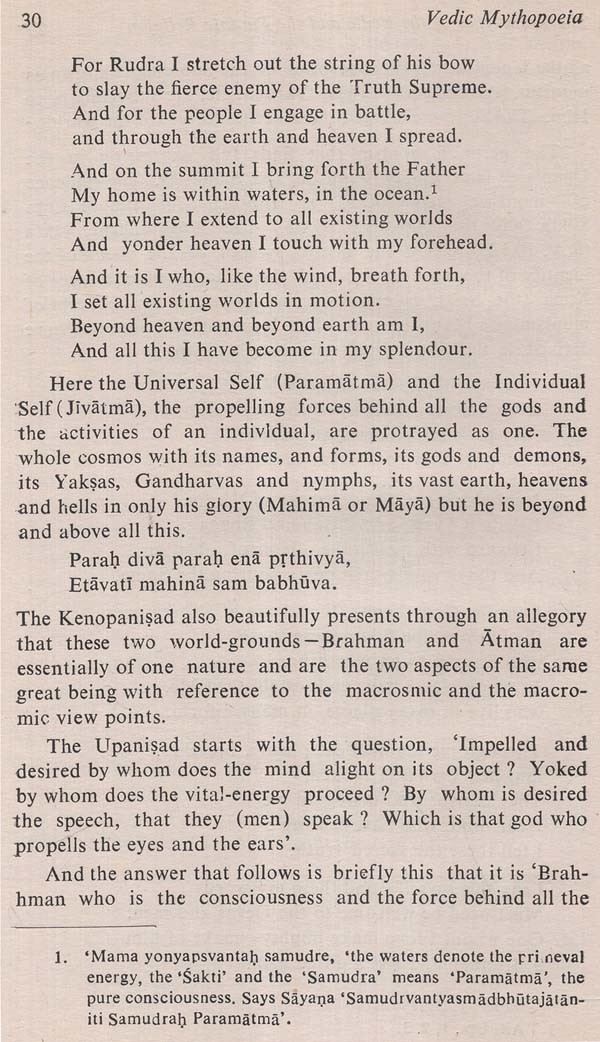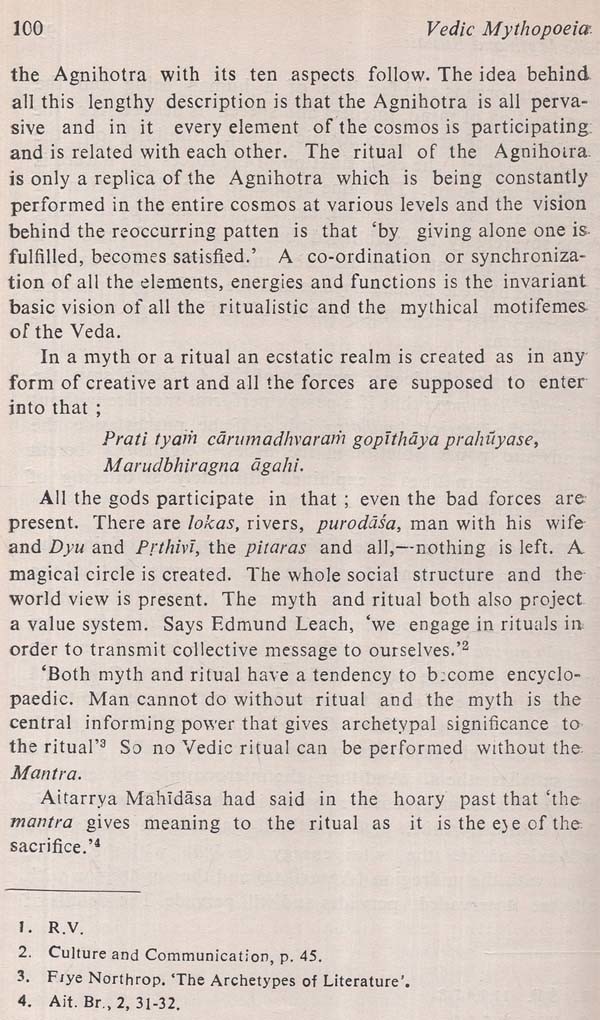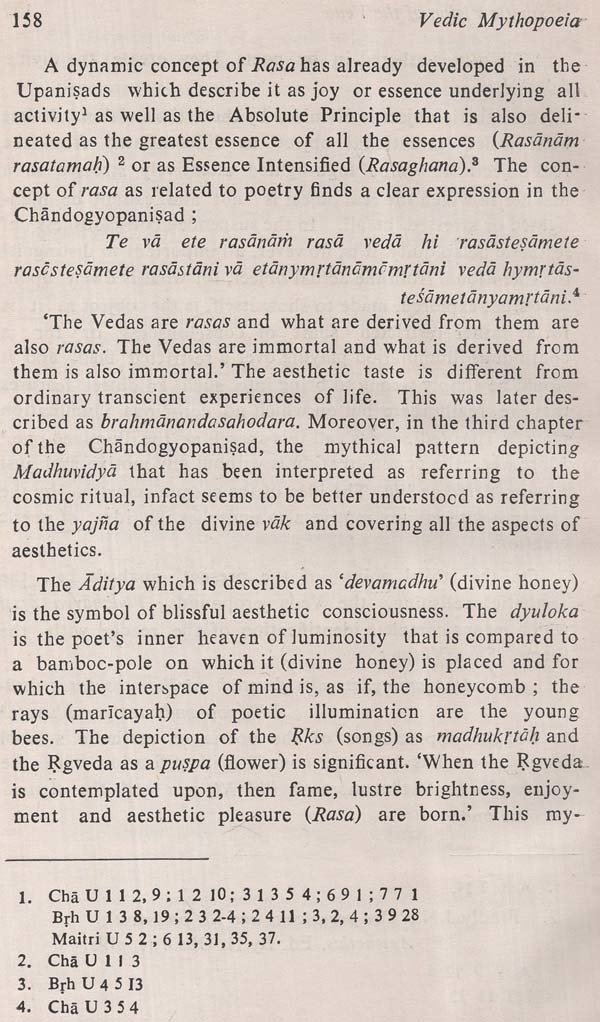 ---
We Also Recommend