Vijayanagara Sculptures at Hampi
$10960

$109.60
Tax included.
Shipping
calculated at checkout.
---
---
Book Specification
| | |
| --- | --- |
| Item Code: | UAN497 |
| Author: | Dr. K. M. Suresh |
| Publisher: | Bharatiya Kala Prakashan |
| Language: | English |
| Edition: | 2011 |
| ISBN: | 9788180902802 |
| Pages: | 260 |
| Cover: | HARDCOVER |
| Other Details | 11.00 X 9.00 inch |
| Weight | 1.43 kg |
Book Description
ABOUT THE BOOK
The Vijayanagara empire with its capital at Hampi in Karnataka was founded by Harihara 1 of the Sangama dynasty around 1336 A.D. to preserve the Hindu Dharma, their prevailing culture, social order and check the onslaughts of Islam in South India. The Vijayanagara emperors and their feudatories were highly learned persons and they did their best to sustain political freedom, preservation and popularization of Sanatana Hindu Dharma, art, literature, architecture, painting etc. Due to their characteristic tolerance and the compromising attitude of rulers, sculptures of different schools of thought flourished within their empire.
The Vijayanagar sculptures of Hampi (1336 to 1565 A.D.) had different religious influences as reflected in the sculptural repre sentations of the prevailing faiths-Shaivism, Vaishnavism and Jainism. The present study on the "Vijayanagara Sculptures at Hampi is grouped into five chapters. The introductory chapter deals with the sites and the environ ment covering Anegundi, Kamalpur, Kadi rampura, Malapangudi, Ananthasayanagudi, Naganahalli, Hospet and Timmalapura. The second chapter is devoted to the historical perspective which shows that the foundation of the Vijayanagara empire in the 14th century was an epoch-making event, not only in the history of Karnataka, but also of the whole of South India. It reveals that its founders were inspired by patriotic ideals embodied with the spirit of freedom and determination to sacrifice anything on that account. It covers from Harihara I (1336 A.D.) to Sadasivaraya (1570 A.D.). The third chapter reflects on the art traditions prior to Vijayanagara. The Chalukyas (c. 450-755 A.D.) were a great power in South India and the magnificent sculptures of Aihole, Badami and Pattadakal are due to their patronage. The sculptural art which flourished during the Vijayanagara period, as finds mention in the fourth chapter, was influenced by the literary works like the Vedas, Puranas, Epics and canons on icono graphy as codified in the Agamas. Chapters five, six and seven abundantly dwell on the Shaiva, Vaishnava and Jaina sculptures respectively. Minor divinities and devotees find description in the last two chapters of the book. The book is richly illustrated with plenty of sculptures of the various gods.
ABOUT THE AUTHOR
Dr. K.M. Suresh (b. 1952) is presently working as Director (Museum) in the Kannada Univ., Hampi, Vidyaranya-583276 in Karnataka.
Dr. Suresh served in the Archaeological Survey of India from 1976 to 1996 in various capacities in the Archaeological Museum at Bijapur. Hampi; Aihole and Badami in Karnataka and Khajuraho in Madhya Pradesh. He has been an active field worker and excavator in the Excavations Branch, Archaeological Survey of India, Bhubaneswar in Orissa.
He has published books on Sculptural Art of Hampi; Temples of Karnataka; Temples of Hampi; Saivate Sculptures of Khajuraho; iconography of Vishnu from Khajuraho; Kandariya Mahadeva Temple at Khajuraho; Hemakuta: Sri C.T.M. Kotraiah's Felicitation Volume; Panchatantra: Dr. C.S. Patil's Com memoration Volume; Encyclopaedia of Indian Architecture: Hindu-Buddhist-Jain and Islamic; Archaeology of Hampi-Vijayanagara.
He is member for many academic societies and a guide to Ph.D., scholars in Kannada University, Hampi.
PREFACE
During my service as Curator in the Archaeological Museum of Archaeological Survey of India at Kamalapur ora 1978 to 1983, opened up before me a god sent opporunity to make an in-depth study of Hindu iconography and in the light of that the sculptural contributions of the sculptors of the Vijayanagara period circa from 1336 10 1600 A.D. This course led me to the documention of a good quantum of information and detailed notes on Scalptural Art of Hampi.
I got Ph.D. Degree awarded on "Sculptural Art of Hampi from Utkal University, Bhubaneswar, under the guidance of Late Prof: K.S. Behera, Department of History, whose initiative, encouragement, regular guidance and persistent drive, would not have been completed. I am grately indebted to Shri Shivashankara and Dr. D.V Devaraj, the then Director's of Archaeology and Museums, Government of Karnataka, Mysore, who generously accepted and published my thesis as departmental publication with foreword by Smt. Leeladevi R Prasad, the ther Hon'ble Minister of State for Tourism, Kannada and Culture, Government of Karnataka.
Now I have completely revised my thesis with more details and photographs and publishing the same enutled "Vijayanagars Sculptures at Hampi." Although a galaxy of scholars have studied and published on various aspects of Vijayanagara studies, including on individual sculptures at times, there is no work entirely devoted for the study of Vijayangara sculptures at Hampi, which covers not only the icons of Hindu gods, goddesses, minor divinities and devotees but also Jaina sculptures. I am optimistic that the present work will meet that shortcoming and satisfy the scholars interested in the subject.
Chapter I and II deal with Introduction with site and its environments and Historical Perspective of Vijayanagara dynasties. The Chapter III deals with Art traditions prior to Vijayanagara and Chapter IV deals with Sculptural art during Vijayanagara period. The Chapter V deals with Saiva sculptures includes Saumya, Raudra, Nritya. Dakshinamurti and Other Aspects of Siva while Chapter VI deals with Vaishnava sculptures includes Sthanaka, Asana, Sayana, Dasavataras, and Other Forms of Vishnu inclduing Twenty Four Forms of Vishnu. The Chapter VII deals with Jaina sculptures and Chapter VIII deals with Minior Divinities like Brahma, Ganesha, Kartikeya, Bhairava, Hanuman, Garuda, Surya, Lakshi, Parvati, Mahishamardini, Naga-Nagini and Lajjagauri. The Chapter IX deals with Devotees and Chapter X is Coclusion with sumup of the subject.
I am extremely grateful of Shri CTM. Kotraiah, for contributing Foreword to this book and his kind words of appreciation, who initiated me to study on Vijayanagara Sculptures at Hampi, during my posting in the Archaeological Museum at Kamalapur. I am thankful to my colleagues and friends Dr. S.Y. Somashekar and Sri K.L. Rajashekar who took pains to take photographs of sculptures from Hampi.
My thanks would be incomplete without acknowledgement to my wife Smt. Gauri Suresh, who throughout the process of this work, was a source of inspiration.
Last but not least, I shall not forget my thanks to Shri CP. Gautam of Bharatiya Kala Prakashan, Delhi, for his kind co-operation, quick and nice printing
**Contents and Sample Pages**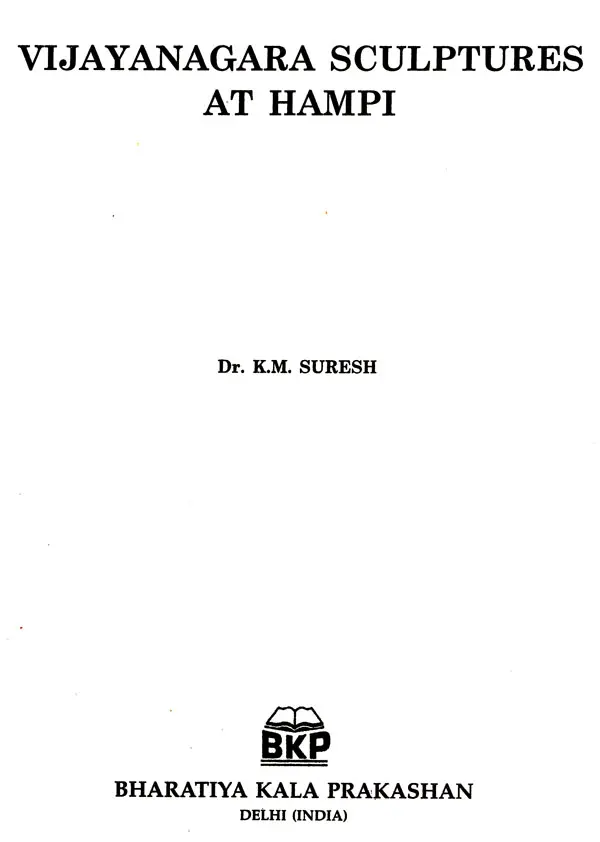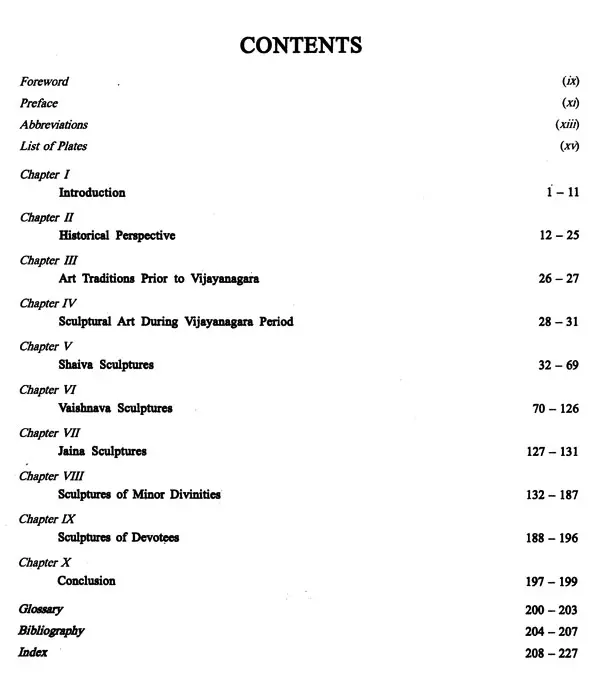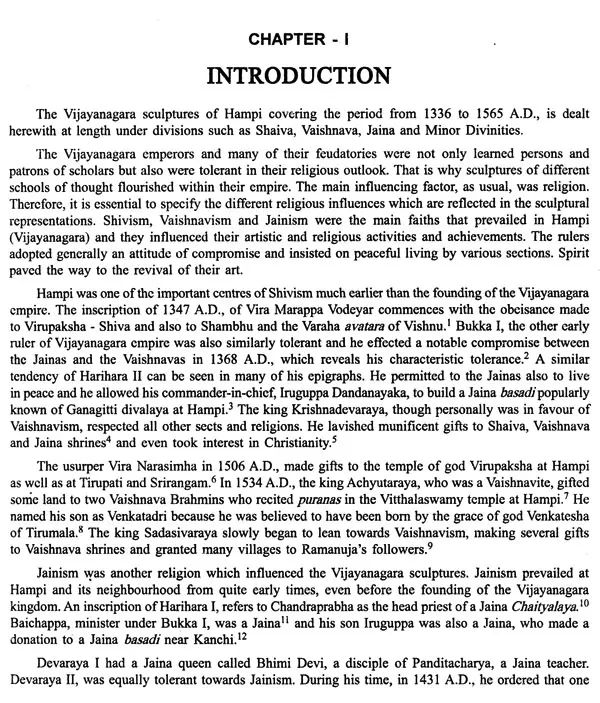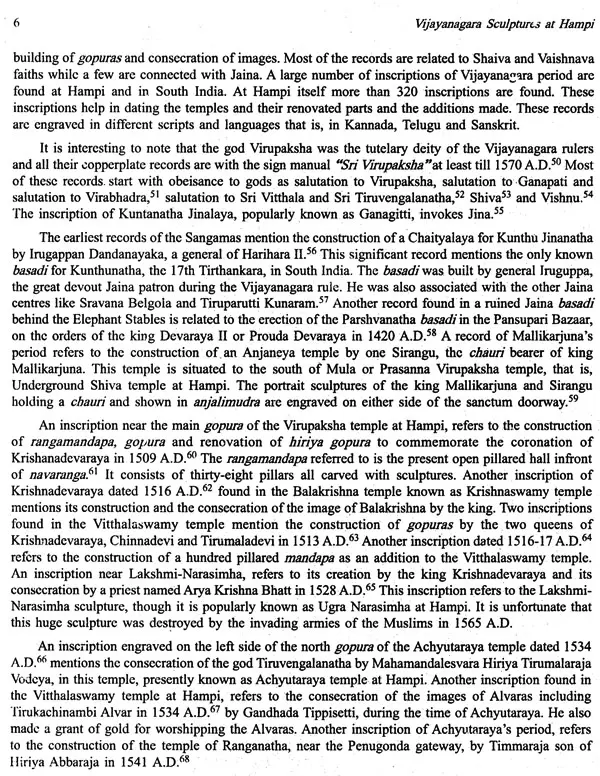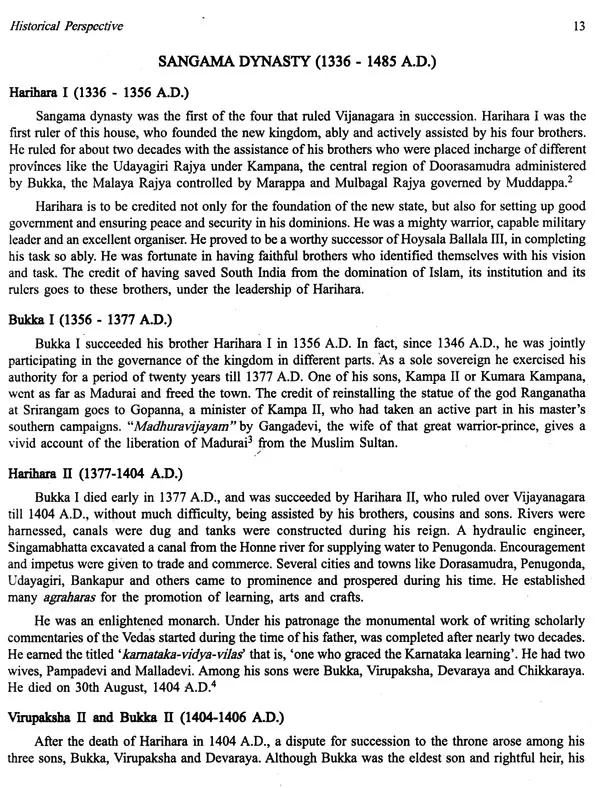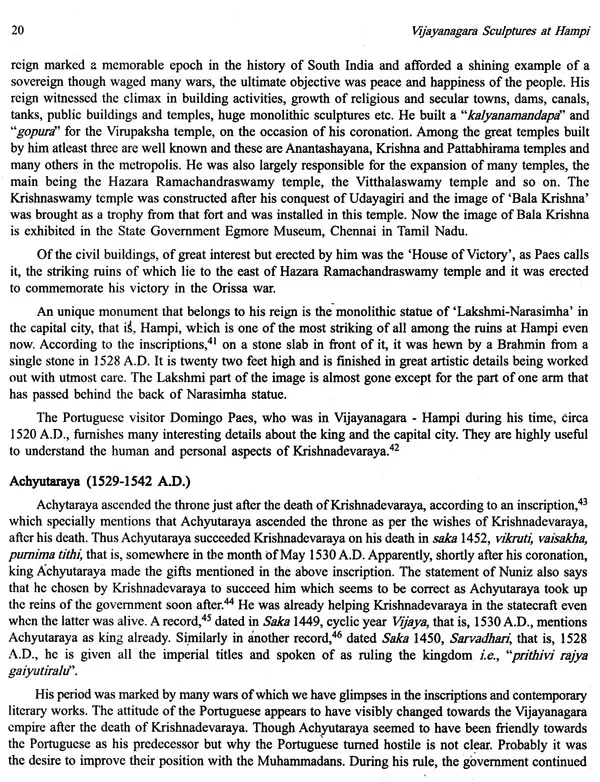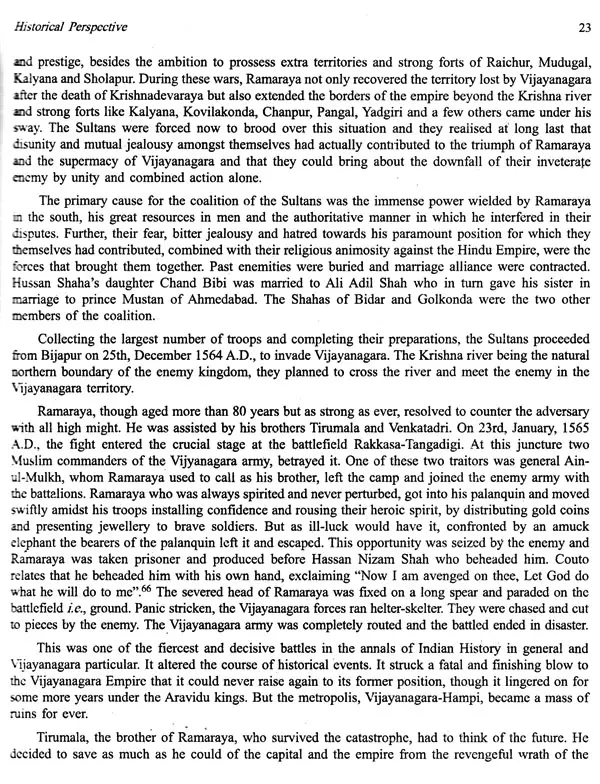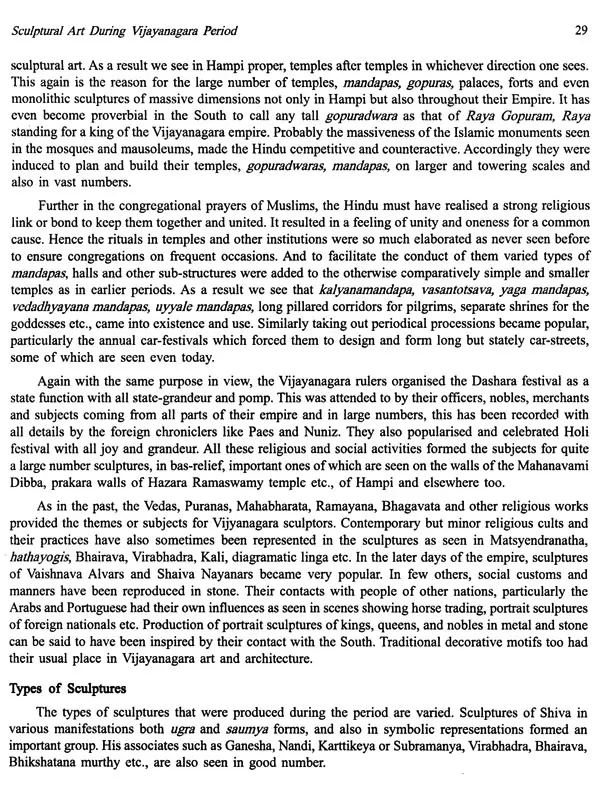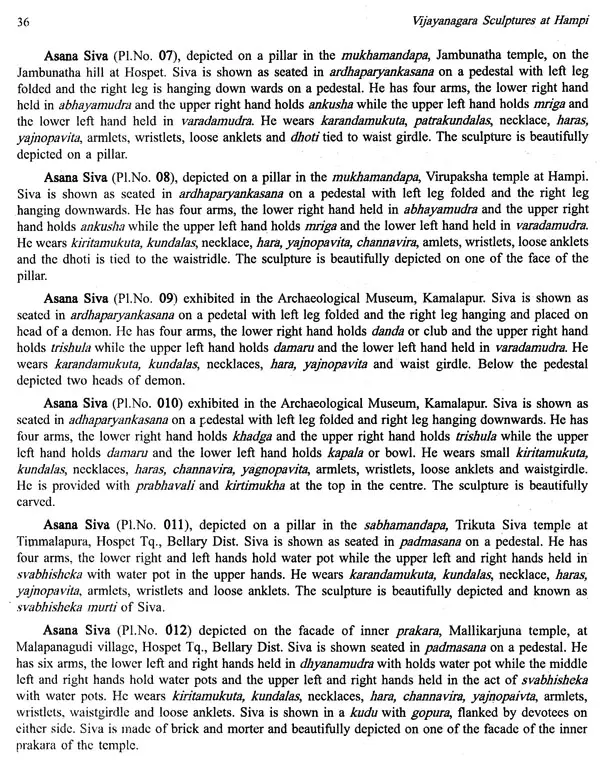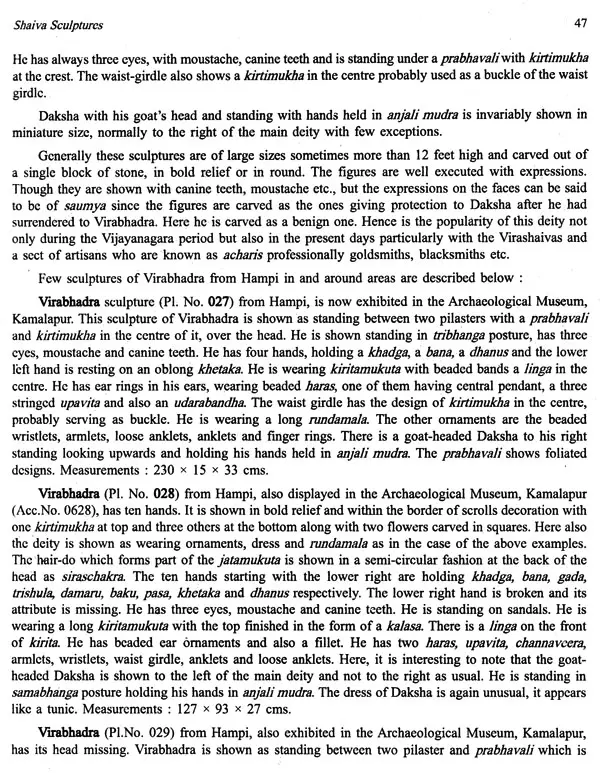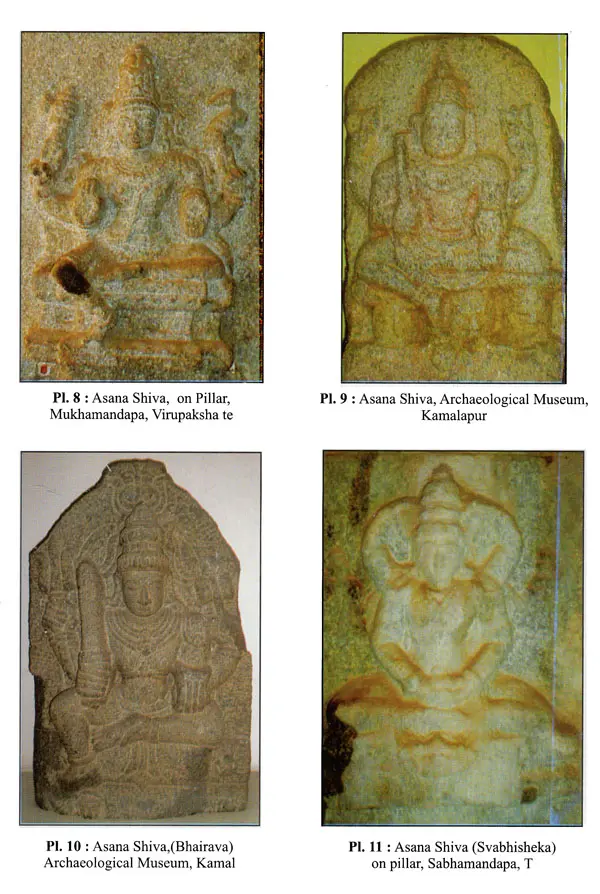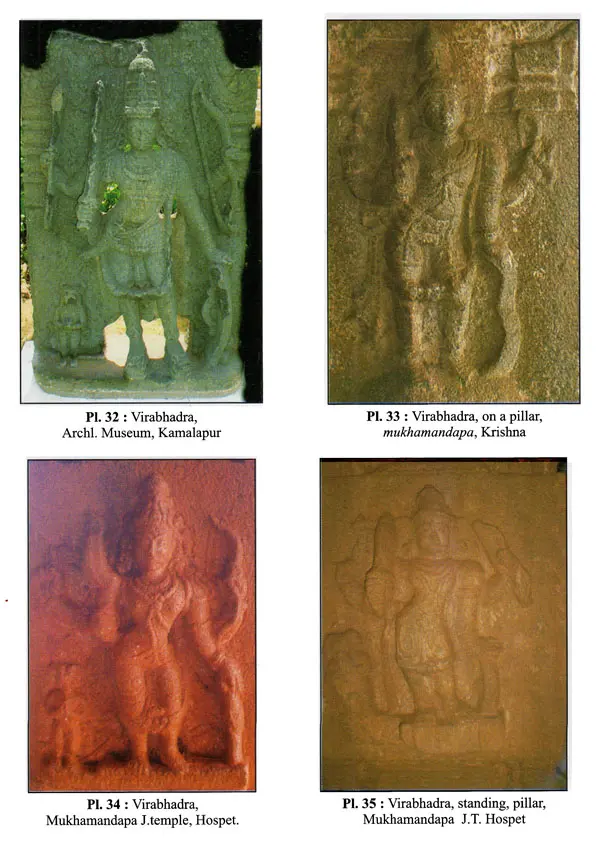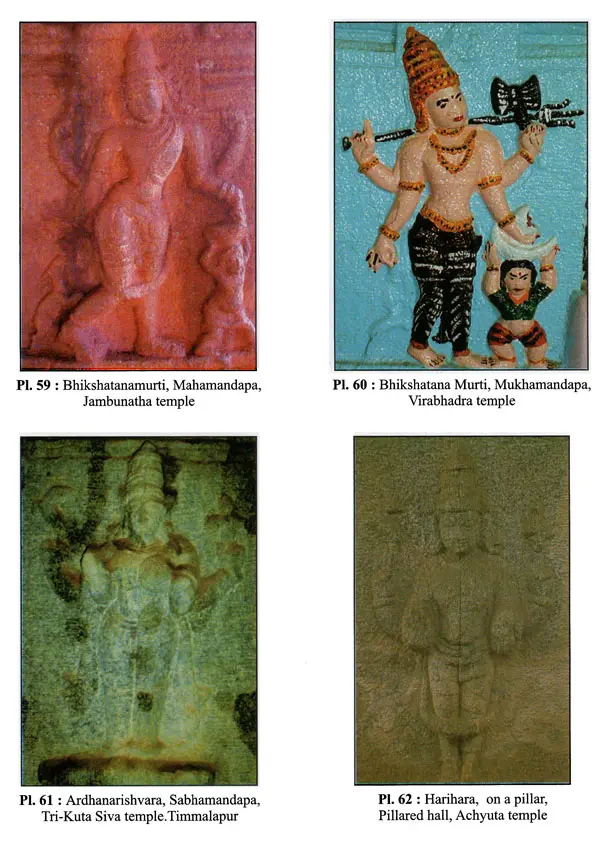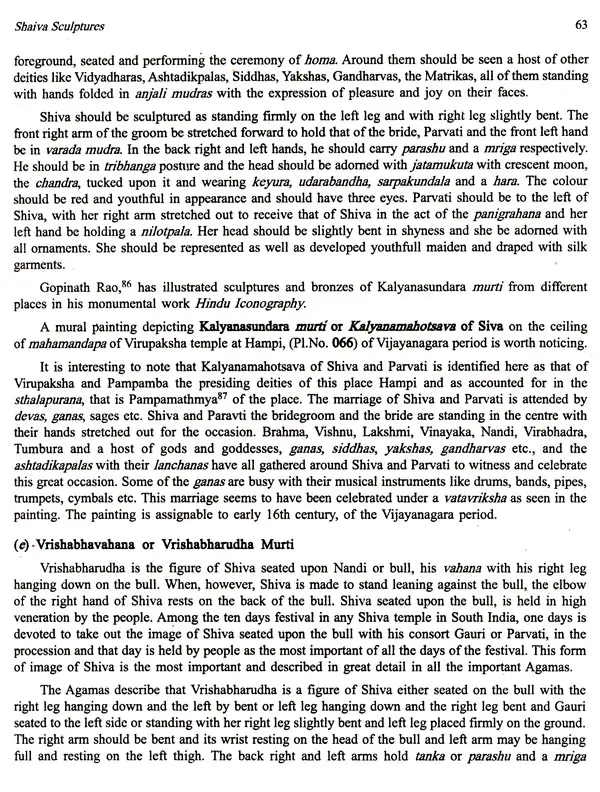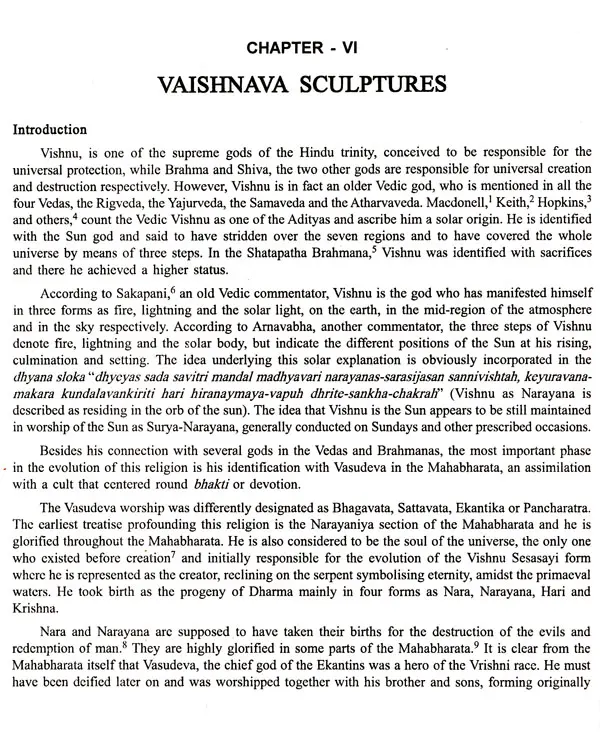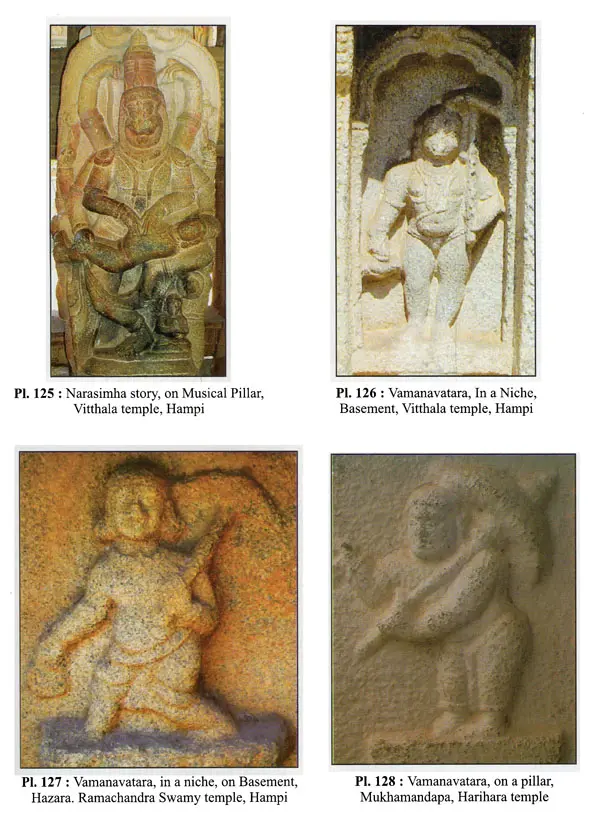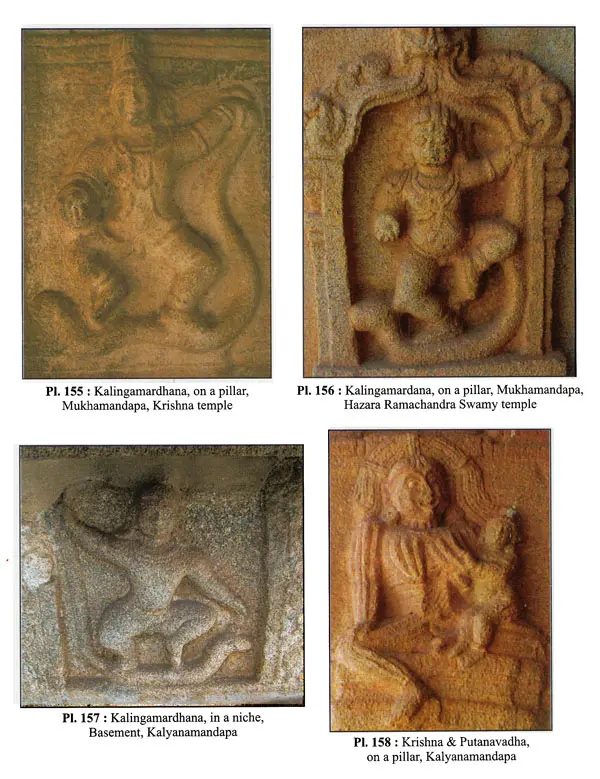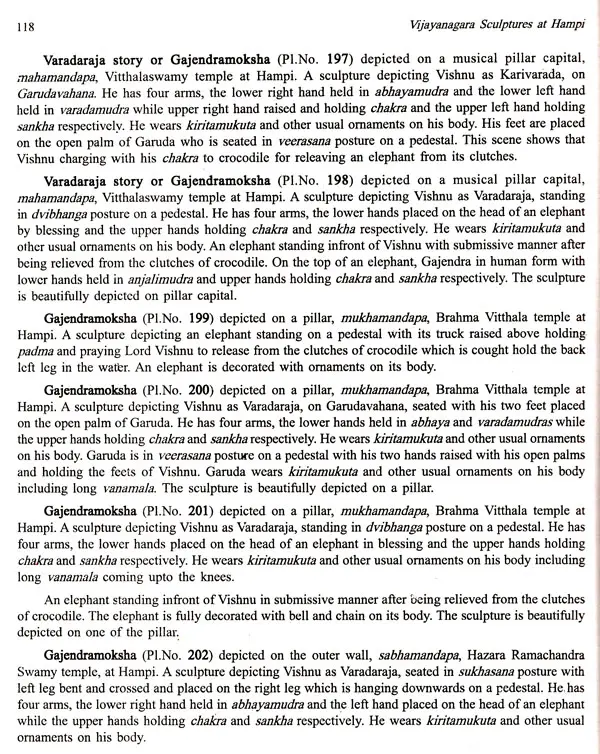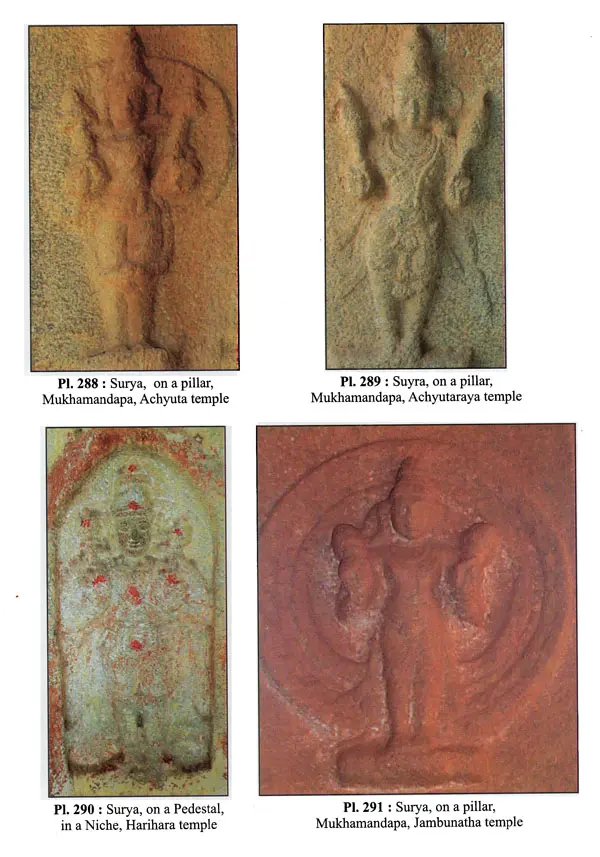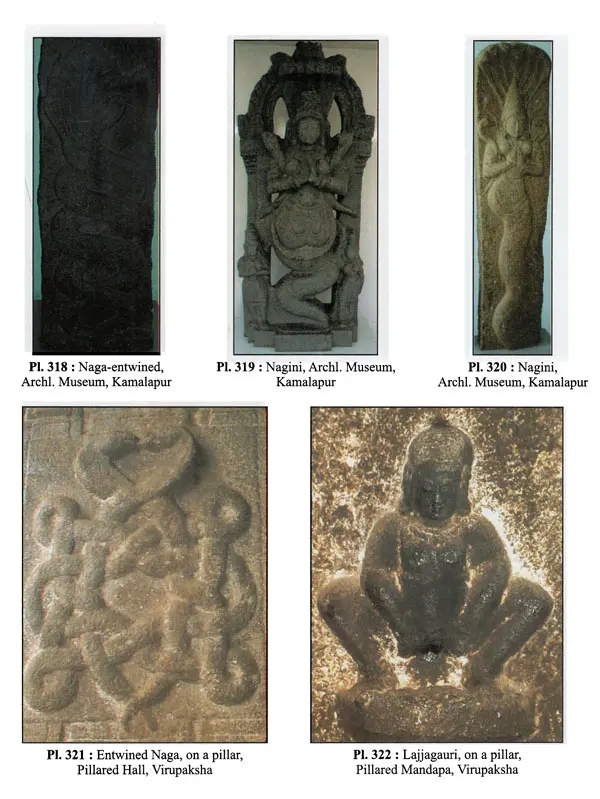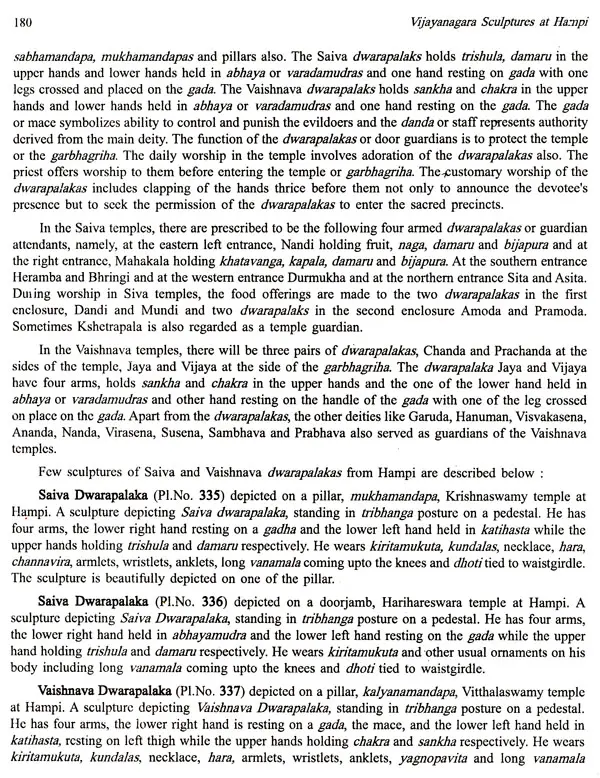 ---
We Also Recommend