Virupaksha Temple At Hampi
$10800

$108.00
Tax included.
Shipping
calculated at checkout.
---
---
Book Specification
| | |
| --- | --- |
| Item Code: | AZE691 |
| Author: | K.M. Suresh |
| Publisher: | BHARATIYA KALA PRAKASHAN |
| Language: | ENGLISH |
| Edition: | 2020 |
| ISBN: | 9788180903014 |
| Pages: | 392 (Throughout B/w Ilustrations) |
| Cover: | HARDCOVER |
| Other Details | 11.00x9.00 |
| Weight | 1.44 kg |
Book Description
About the Book
The Virupaksha temple complex is situated on the southern bank of Tungabhadra River at Hampi, in Hospet taluk, Bellary district in northern Karnataka. This temple was founded in pre-Vijayanagara times and a place of worship under the Vijayanagara rulers and continues to play an active role in the religious life of the people and indeed the whole of South India. This temple complex has been continuously expanded and altered through the centuries and it difficult to give a straightforward chronological history of this temple. This is a living worship temple right from its foundation.
The Virupaksha temple consists of a garbhagriha, an antarala, anti-chamber sabhamandapa or navaranga and mahamane The whole temple complex is surrounde a prakara with pillared cloisters, entrances small shrines in addition to pillared mandapa The garbhagriha is square and enshrines Siva inga, which is being worshiped since its undation and the God Virupaksha was the atelary deity of the Vijayanagara rulers.
The Chapter I and II deal with Introduction and Historical Perspective Vijayanagara dynasty. The Chapter III and IV deals with Religious Background Characteristic Features of Vijayanagara Temples. The Chapter V and VI deals with Architectural Description of the Temple Complex Salient Features of the Temple Sculptures. The Chapter VII and Chapter VIII deals with Shaiva, Vaishnava and Other Minor Sculptures Temple as Socio-Religious Institution. The Chapter IX is a Conclusion with sum up of all the chapters.
Although, a number of scholars have dealt with Virupaksha temple complex and Hampi temples, I have tried here to compile all the published information in the form of a compendium with due acknowledgements.
About the Author
Dr. K.M. Suresh (Born 1952) former Registrar and presently working as Director (Museum) the Kannada University, in Hampi in Karnataka, obtained his M.A., from Karnataka University, Dharwad in 1974 and P.G. Diploma in Archaeology from Institute of Archaeology, Archaeological Survey of India, New Delhi in 1986. He obtained Ph.D., Degree from Utkala University, Bhubaneswar, Orissa in 1992 on "Sculptural Art of Hampi", under the guidance of Late Prof: K.S. Behera, Department of History.
Since his inception in the Archaeological Survey of India from 1976 to 1996, he served in various capacities in the Archaeological Museums at Bijapur, Hampi, Aihole and Badami in Karnataka and Khajuraho in Madhya Pradesh. He has been active field worker and excavator in the Excavations Branch IV of Archaeological Survey of India, Bhubaneswar in Orissa.
Dr. Suresh has published more than 18 books on Sculptures and Temples from Karnataka and Madhya Pradesh, which includes Sculptural Art of Hampi; Saivite Sculptures of Khajuraho; The Iconography of Vishnu from Khajuraho; Kandariya Mahadeva Temple at Khajuraho; Karnataka Devalaya Kosha: Bellary District; Karnataka Devalaya Kosha: Koppala District; Temples of Hampi; Temples of Karnataka Vol.I & II; Archaeology of Hampi; Ramayana Sculptures from Hampi; Vijayanagara Sculptures at Hampi; Encyclopedia of Indian Architecture Hindu, Buddhist, Jain and Islamic Vol.I,II.III & IV; Hemakuta Recent Researches in Archaeology & Museology; Panchatantra Recent Rsearches in Archaeology; Raghusmriti- Recent Reseaches in Archaeology.
He is member of many academic societies and guide to Ph.D., and M.Phil, scholars in the Kannada University, Hampi and examiner for other Universities. He is UGC Expert Committee Member for Museology and Conservation and Archaeology and also Expert Committee Member for History and Archaeology.
Preface
During my service a Curator in the Archaeological Museum the Archaeological farvey radia Kamalapura 1978 1983, opened me sent make in-depth study Temples Vijayanagara from circa 133 to This course let me the documentation Virupaksha to Survey could complete the documentation a sculptures temple complex in detail and able present book form.
The foundation the Vijayanagara Empire during 14th century an epoch since bright under way the whole South India, for Further the Vijayanagara Emperors were benevolent their tutelary Hampi of Vijayanagara rulers and all copper records with manual Virupaksha at least till 1570 AD.
The Virupaksha temple complex situated southern bank of Tungabhadra at Hampi, Hospet Bellary district northern Kamataka was founded pre-Vijayanagara times Vijayanagara rulers continues play active religious life people and indeed South and this living worship temple from its foundation.
The Chapter and deal with Introduction Historical Vijayanagara Chapter and Background Characteristic Vijayanagara Temples The and deals with Architectural Description Temple Complex Salient Features Temple Sculptures Temple as Socio-Religious Institution. The Chapter Conclusion with the chapters Although, number of scholars have dealt Virupaksha temple complex Hampi temples, have tried here compile published information in the form of a compendium with due knowledgements. unstinted assistance.
Introduction
Historical Taluk Vijayanagara 1565 hallowed resort, surrounded by of Puranic fame and situated close to Tungabhadra. The places like Hemakuta Pampa serasas Parvati penance hands Siva, Rishyamukha ashrama, the abode Aninadhri, the ashram Matangarishi, and Sabari, as mentioned the Skanda purane and Ramayana were all said have been here traditionally identified the local people The word Hampe Hampi generally Kannada of ancient Pampa. the medieval period, also known Pampakshetra, Bhaskarakshetra, Pampa Tirta the Ramayana fame), and References inscriptions, copper plate and works are numerous. A poetical account describes that rampart was Hemakuta, moat the auspicious Tungabhadra, its guardian protector its ruler king kings, Harihara".
foundation Vijayanagara the 14th century was epoch making event, not Karnataka, also whole of South India. supremacy Hoysalas had eclipsed invasions the Sultans Delhi In 1342 A.D., representative of Hoysalas, died and their political power practically ijayanagara had already into being as reckoned force. not an independent state Harihara, one the five of Sangama, after whom the first dynasty to known. The other brothers who played roles the establishment new kingdom were Bukka, Kampana, Marappa However, the records speak, first two actively associated with event. Regarding nationality, original home rly affiliations of these brothers who founded kingdom, conflicting views are held thors. PB.Desai, discusses comes to conclusion that "they were originally from mataka and they were the Hoysalas and home land was Hampi region".
The creation the Vijayanagara Empire reveals that founders were inspired patriotic ideals, podied spirit of freedom and determination sacrifice anything that account. These meant protection the alien preservation of their social and nizations and institutions, and promoting traditional learning, literature and The history empire, particularly constructive works its rulers, stands an eloquent.
**Contents and Sample Pages**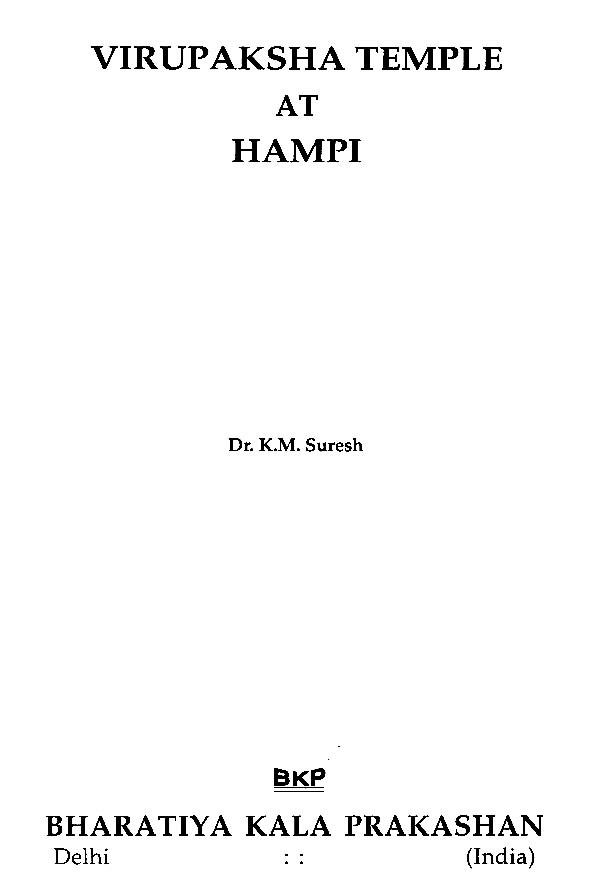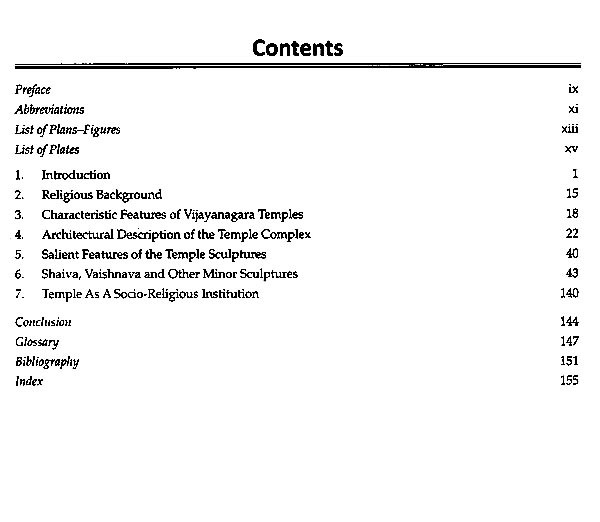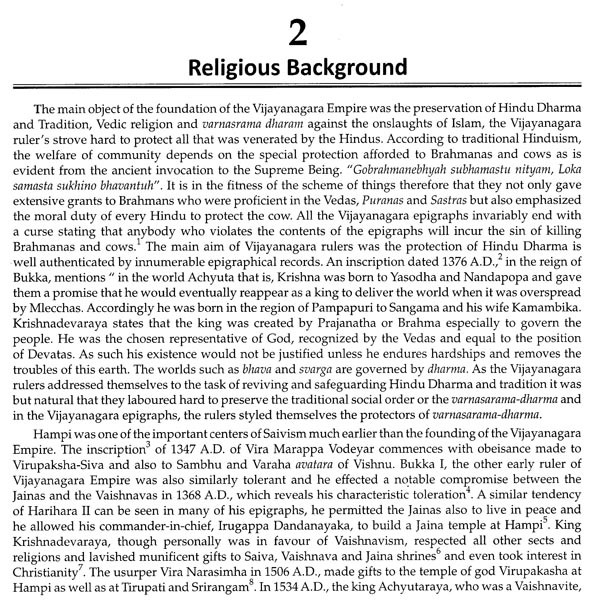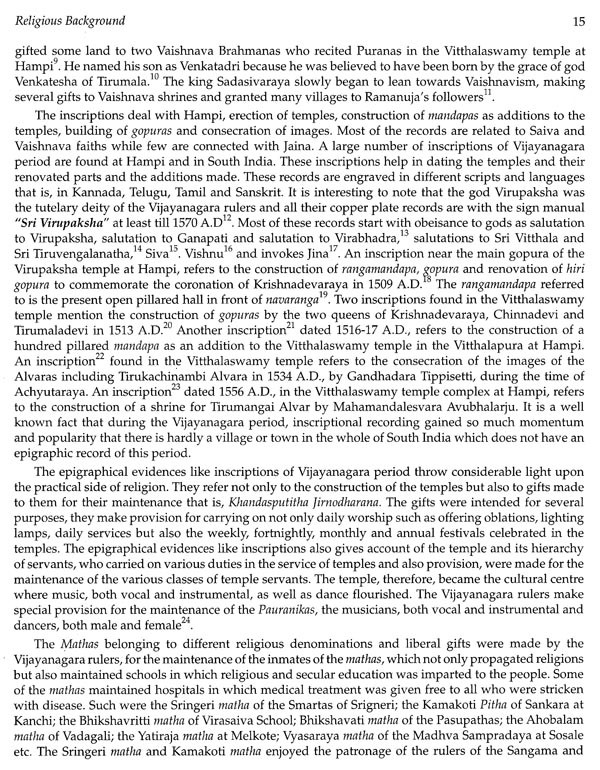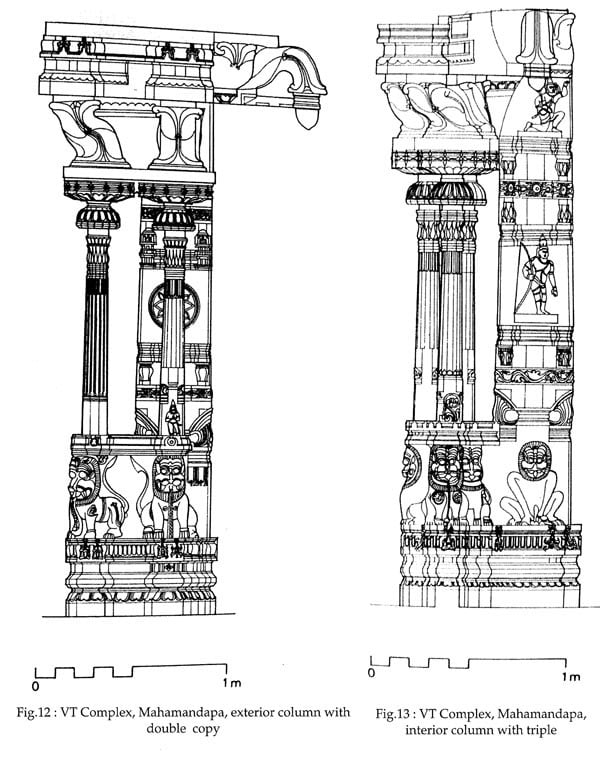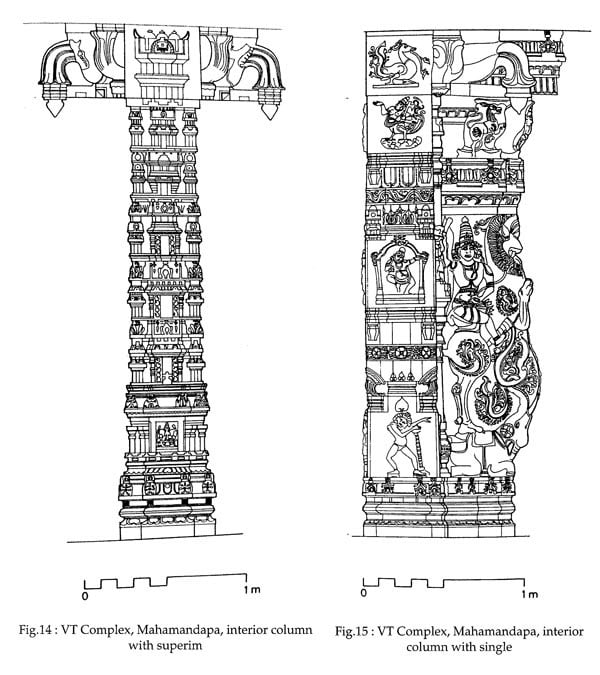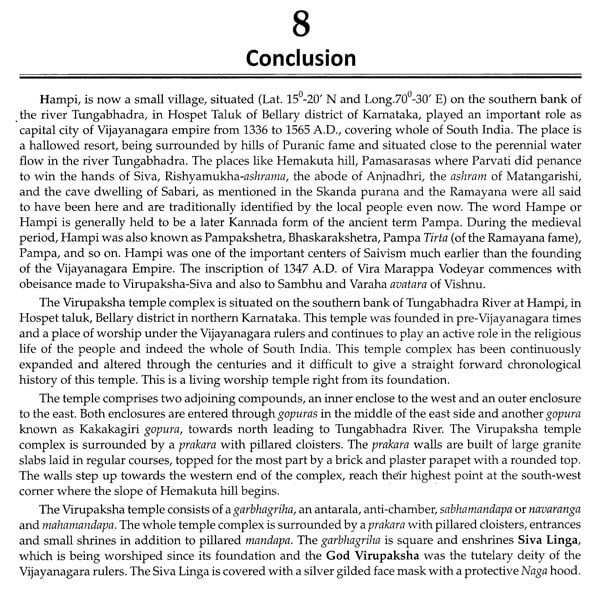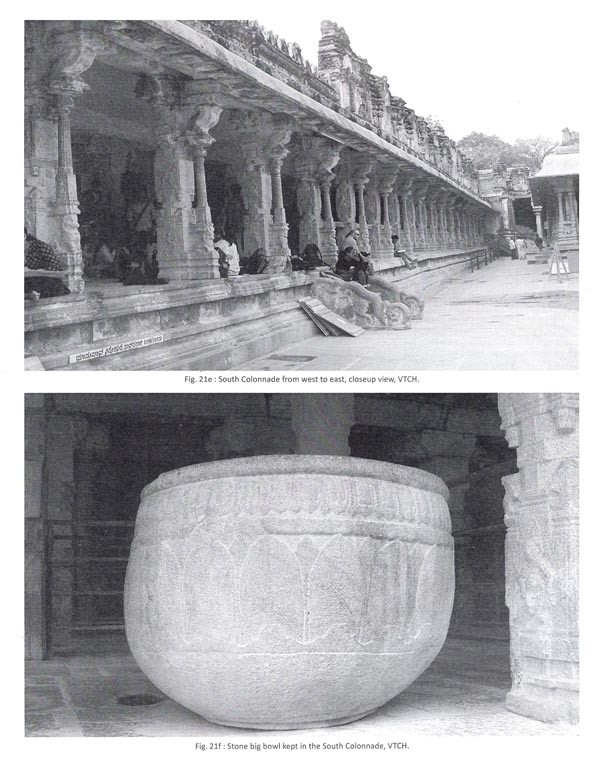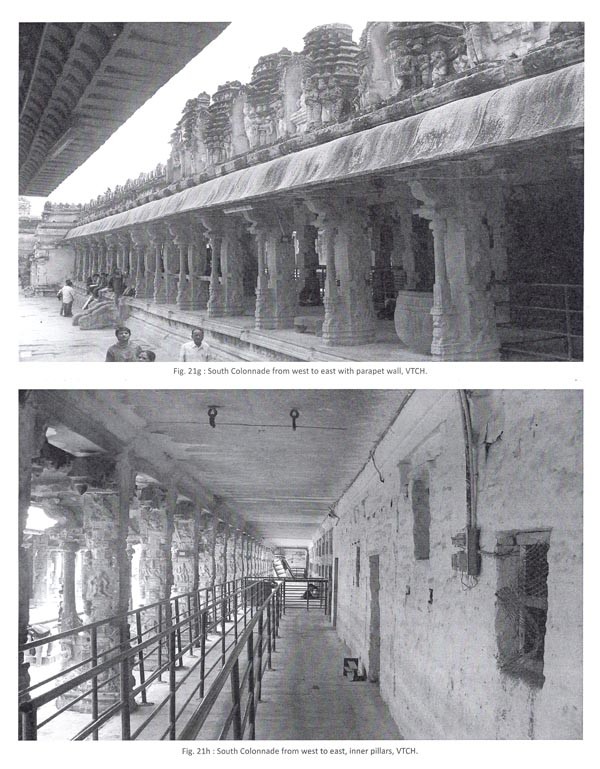 ---
We Also Recommend