Visual Arts & Research Methodology
$5440

$54.40
Tax included.
Shipping
calculated at checkout.
---
---
Book Specification
Book Description
About The Book
Visual arts and performing arts, both are amply considered under the fine arts. These are an integral part of our life that gives us stress free and enjoyable live with a sense of joy and beauty. This book is helpful to understand about the whole gamut of these arts especially in detail a study of Visual Art which is a valued part and art of human from the ancient time. All the branches of Visual arts- Drawing, Painting, Sculpture, Architecture, Pottery, and Ceramics etc are described with their meaningful roles, mediums, and techniques. Besides that branches of Performing Arts are discussed briefly in the book. Execution of visual arts, mediums, and techniques and their role in the society are captured through our art, culture and also from the evidences in its art history. The development of society, science, and technology affected to our art and culture as well as to our visual arts. What are our folk and tribal arts which have been strengthening to all the arts? Research is never-ending process of learning the facts around us of various periods followed until revealing its hidden and unknown facts and truths of past. This book is most valuable to those who want to know the visual arts Research, and its methodology. Hypothesis, areas of research, the research problem and others relevant ghts are suggested for research methodology. Any scholar intend to enter in the research should go through this book which will help his/her to understand the subject, research and related matters of methodology. The book comprises of various researches done in the field of Visual Art with related information such as relevant name, titles, address and history sources which will help in research and its methodology. The name of Major Visual Art institutions, Galleries, Libraries, Museums. Funding agencies, Scholarships Providers is also mentioned.
About the Author
Almora born in 1951 Shekhar Chandra Josh D Un awarded by Kumaun Uni received from Late Dr. APJ Abdul Kalam, D. Phil & MA topped Un studied in DAV PG College Dehradun, both conferred from Garhwal Uni & diploma in Ant Masters Training gained from Arts and Crafts College, Lucknow Uni, is a practicing artist of high stature and competence and an art connoisseur Dr. Shekhar Chandra Joshi is globally known for his expressive drawings and paintings using tools by his finger nails and paddy coins without using other tools in 1996, his oil painting Uttarakhand ka Sangharsh was purchased by Lalit Kala Academy New Delhi. He exhibited eleven solo shows and more than fifty invitee and groups shows. He organized and participated in many national and international seminars workshops/ exhibitions in India, Seoul, Korea Toronto, Canada Nancy, France: London, UK, Vienna, Austria Cape Town, South Africa Melbourne, Australia and many other places across the globe Kala Gaurav Samman awardee Professor Joshi has more than ten years' experience in the post of Professor as well as teaching and administrative with teaching and research from 1988. He published thirteen books (authored six and edited seven), many chapters for books, catalogues, monographs, reviews and articles as well as recently designed the logo of newly.com Soban Singh Jeena University. He also edited and published an annual International journal of Visual Arts Studies and Communication UVASC from 1998 He published fifteen international and thirty five national research papers in reputed journals. He completed three research projects of UGC and HRD Ministry, New Delhi. He guided more than twenty scholars out of them fourteen are awarded Ph.D. He has been working as Peer Committee Member NAAC Advisor NCERT, New Delhi: EC Member, AC Member, Kumaun University: Observer UGC Net, NEET and CBSE, Expert of e Content-Massive Open Online Courses of UGC, Jury member of events; Convener Expert and member of BOS, RDC and Faculty Board in different central/ state Universities, professional bodies, organizations, educational institutions like IIT NCTE. UGC, USET, NVS, UPSC, UKPSC, UPPSC and others statuaries committees & bodies.
Preface
Being from an average family background; blessings of my Guruji, Guide and Teachers, a self-realization and hard work towards art and its education I have been able to educate others with whatever I have observed and learned in my teaching and research. I have a deep wish to record in the field of methodology of visual arts research', which I could not get in my early stage of learning the very first book in India to our forthcoming generation. Being an Artist and a University teacher, I sometimes feel myself as a student or scholar who is trying to find out the truest way of working research in the area of visual arts and performing arts; both are amply considered under the fine arts. Keeping in mind the concept of research work in the field of Ph.D. and D.Litt. programmes awarded to me. I have been taking up national and international funded projects from time to time keeping the facts on research methodology. This is always advised to student scholars in regards to finishing their research work within its methodology before understanding the branches in which the topic deems fit. As mentioned earlier, there is no relevant book especially in visual arts/performing arts is available for Students/Scholars for which they had also raised a concern. It was suggested by students to take upon this subject and write a book. Grasping their desire, I planned to write a book on research Methodology in Visual Arts.
**Contents and Sample Pages**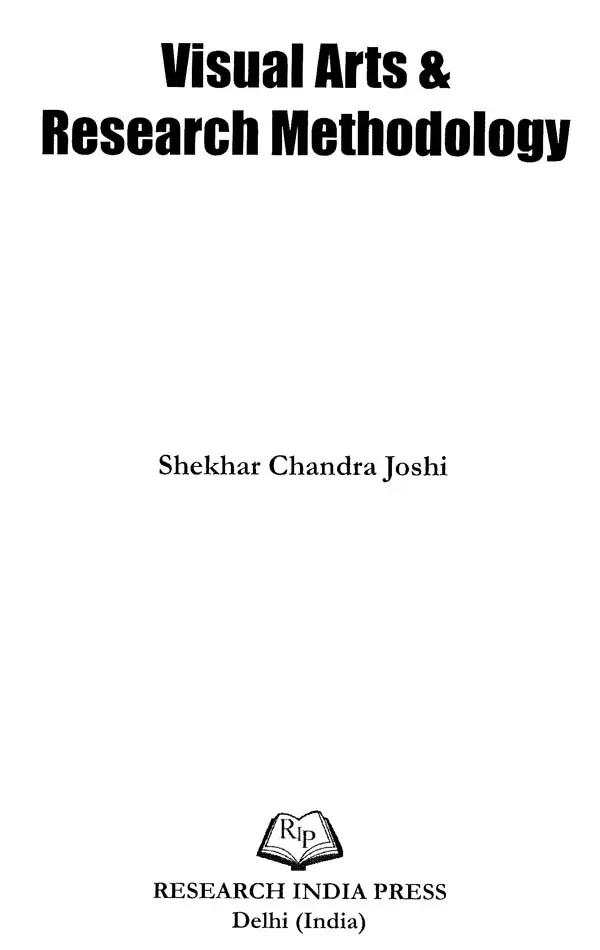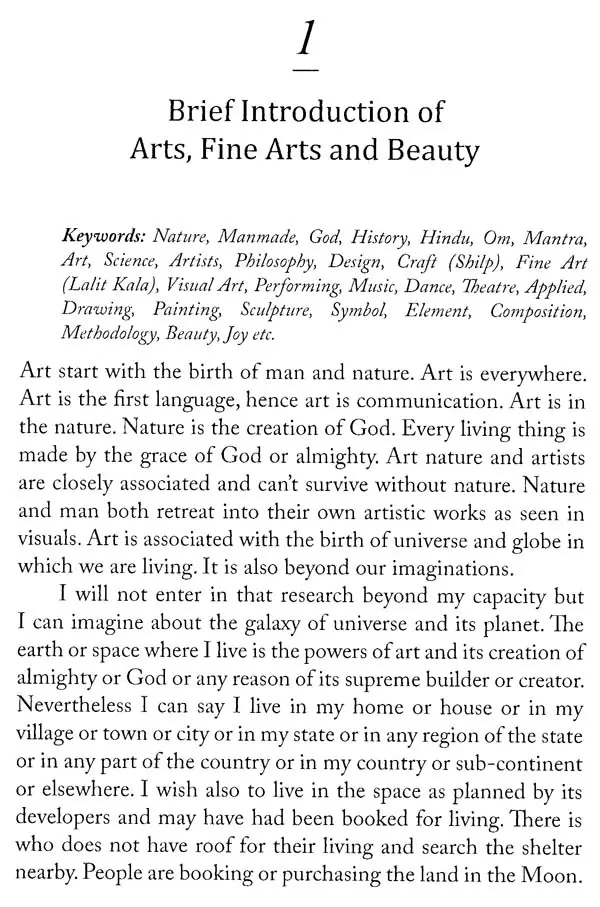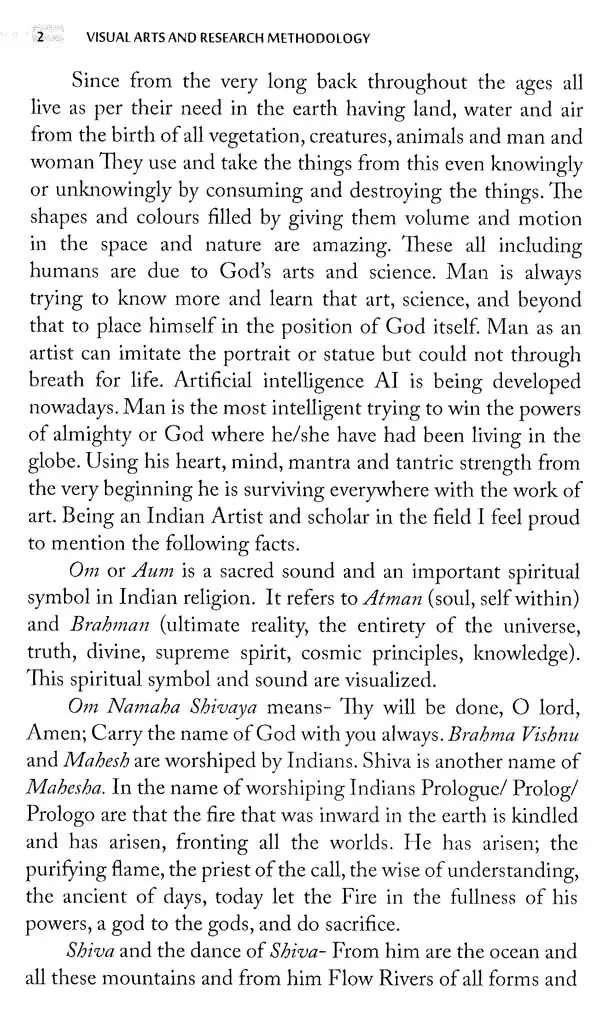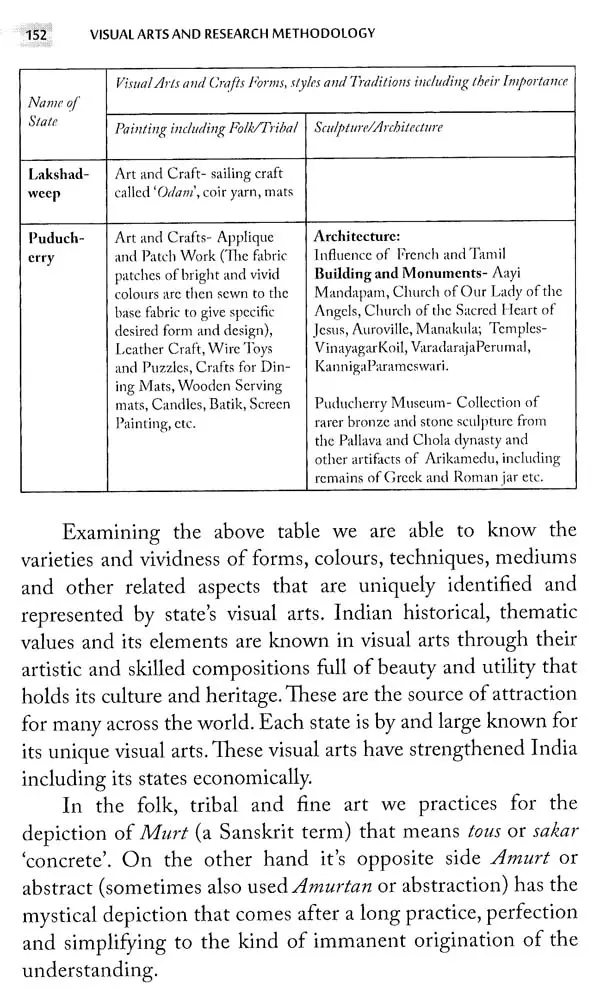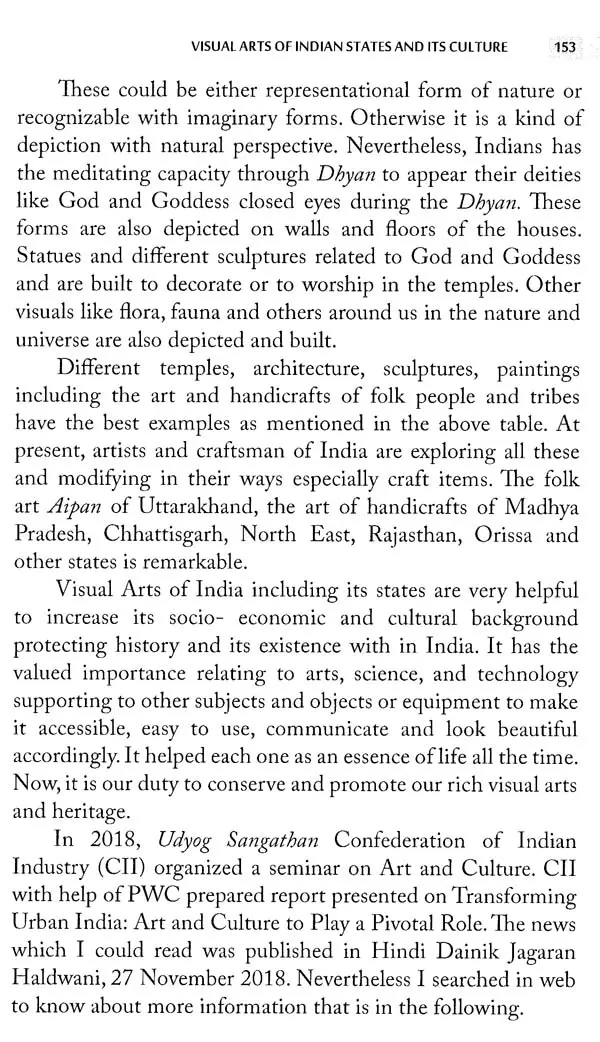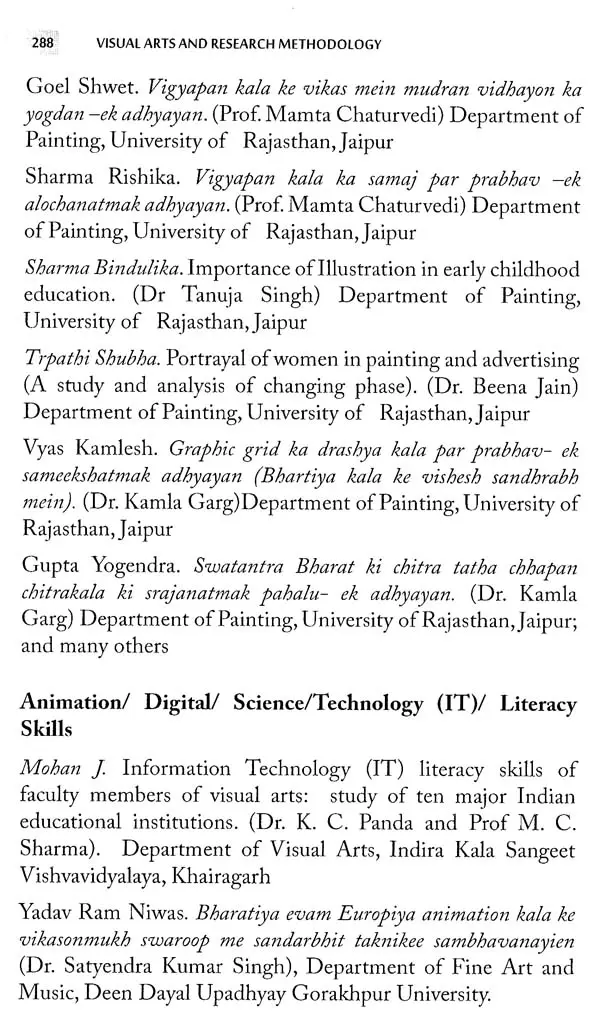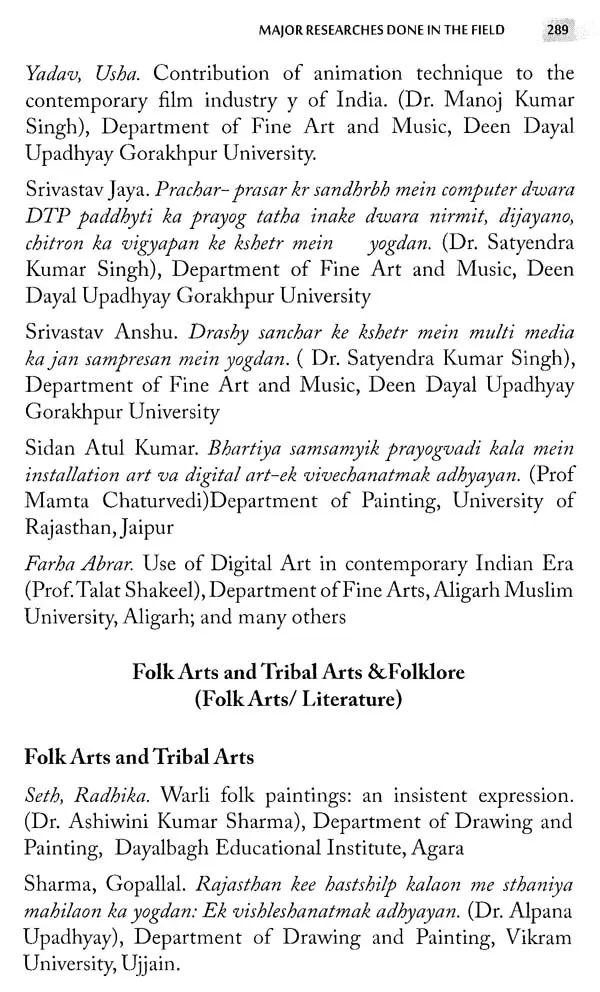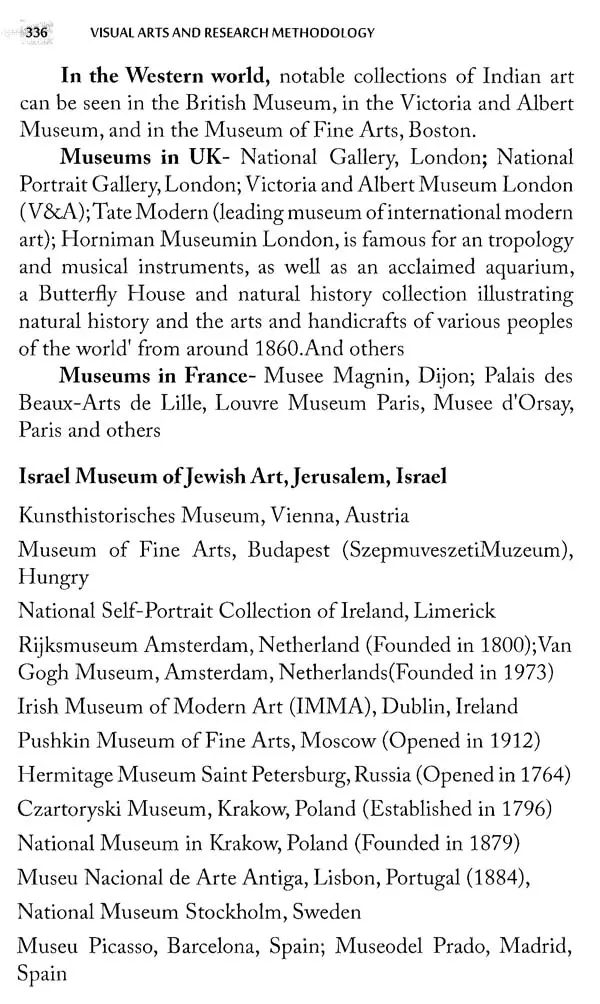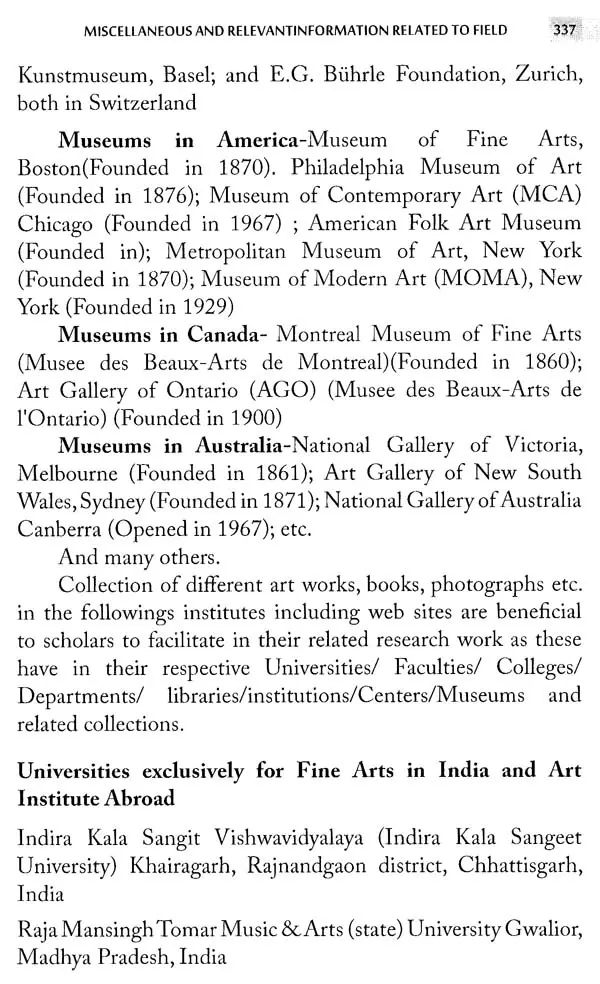 ---
We Also Recommend