Who Am I ? : Bhagavan Sri Ramana Maharshi 1879 - 1950
$4100

$41.00
Tax included.
Shipping
calculated at checkout.
---
---
Book Specification
| | |
| --- | --- |
| Item Code: | UAG661 |
| Publisher: | THG Publishing P. Ltd., Chennai |
| Language: | English |
| Edition: | 2020 |
| ISBN: | 9789387791619 |
| Pages: | 168 (Throughout B/W and Color Illustrations) |
| Cover: | PAPERBACK |
| Other Details | 11.50 X 8.50 inch |
| Weight | 580 gm |
Book Description
Foreword
Sri Ramana Maharshi, the Sage of Arunachals, reverentially called "Bhagavan" by legions of followers and admirers, is one of India's most cherished spiritual icons whose life and teachings continue to inspire people. worldwide. Even as he spent his days in the shade of the Arunachala hill in Tinnannamalai, Tamil Nadu, mostly in meditative silence while he ensured his ashram was bustling with spiritual and humanitarian activity, he became a widely celebrated legend in his lifetime.
What was inspiring about Sri Ramana was that his teachings steered sharply away from dogma or the invocation of religious orthodoxy and were firmly grounded in very simple principles that forced the seeker to turn his or her concentration relentlessly inwards. He insisted that rather than relying only on scriptural learning, the seeker should practice rigorous Self-enquiry as a personal journey towards Self realization. Reflecting a truly mystical approach to spirituality, Sri Ramana's own awakening" transformational experience happened when he was only 16. A sudden fear of death which he dramatized intentionally by imitating a corpse in rigor mortis to "give greater reality to the enquiry" led him to discover that while "this body dies...the Spirit that transcends it cannot be touched by death".
This laid the foundation of Ramana Maharshi's teachings that primarily stressed Vichara or Self-enquiry such as "Who am I?", expressed in Tamil as "Naan Yaar?" which was an appealing route in that it transcended all denominations. of religion, caste, gender or region, allowing the individual to access his or her true freedom of Self. Sri Ramana, by universalizing his teachings and opening the doors of his ashram to all seekers, represented the true inclusivity essence of Hinduism which does not discriminate amongst longing for spiritual transformation or does not privilege specific religious or caste traditions to exclude people from its ambit.
The Hindu Group is proud to present this specially curated publication on Sri Ramana Maharshi on his 70ths death anniversary. The content, meticulously researched and imaginatively curated bry TS. Subramanian, contains both historical narrative and reverential tributes from the Maharshi's disciples, some of whom knew Sri Ramana personally There are also vivid evocations of the Maharshi's beloved places of residence, the sacred Arunachala hill and the majestic Arunachaleswarar temple, both of deep religious significance held in high esteem by millions of devotees and which have made Tiruvannamalai a major destination for spiritual tourism.
The Hindu is privileged to have a long historic and deep connection with Sri Ramana Maharshi, as testified by vivid reportage and indeed reverential commentary in the columns of the newspaper during his lifetime. Included in this volume are the The Hindu's loving tributes to the great sage of Arunachala, which renders our group's connection with Sri Ramana Maharshi a unique bond. The Hindu's editorial of April 17, 1950, three days after the Maharshi's passing. noted: "The age of the atom bomb will also go down as the age of the Mahatma and the Maharshi. If humanity is not to be submerged in the chaos of its own making. it must give more heed to its sages and seers.
**Contents and Sample Pages**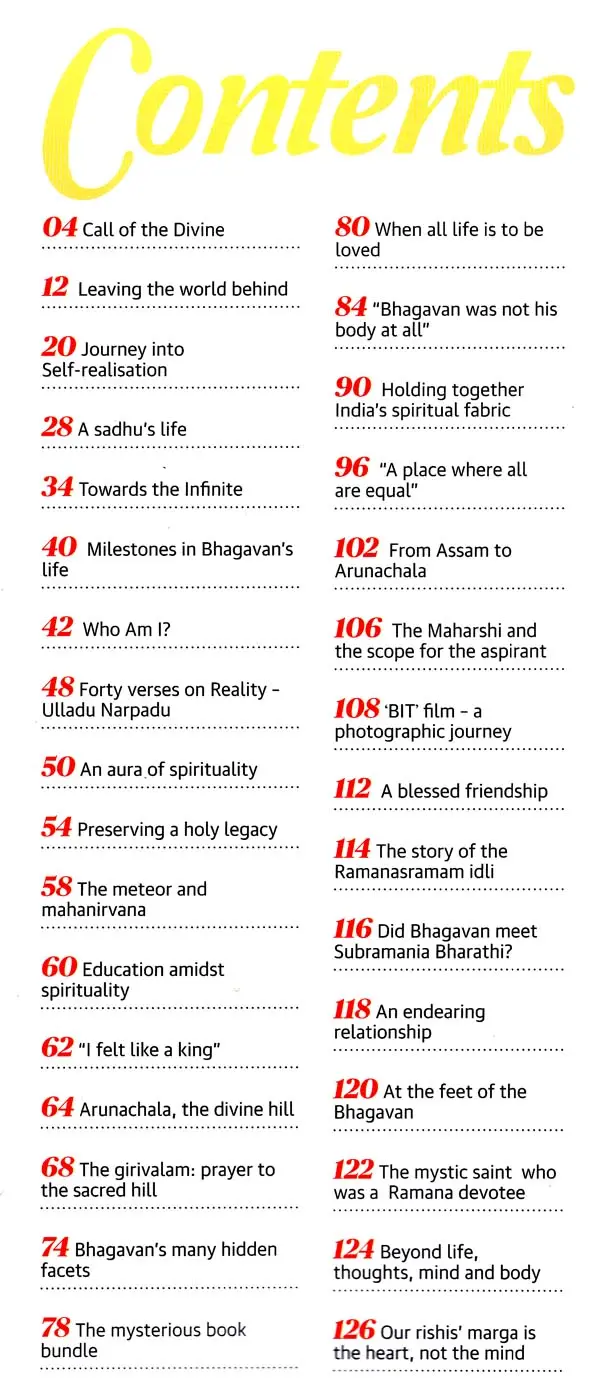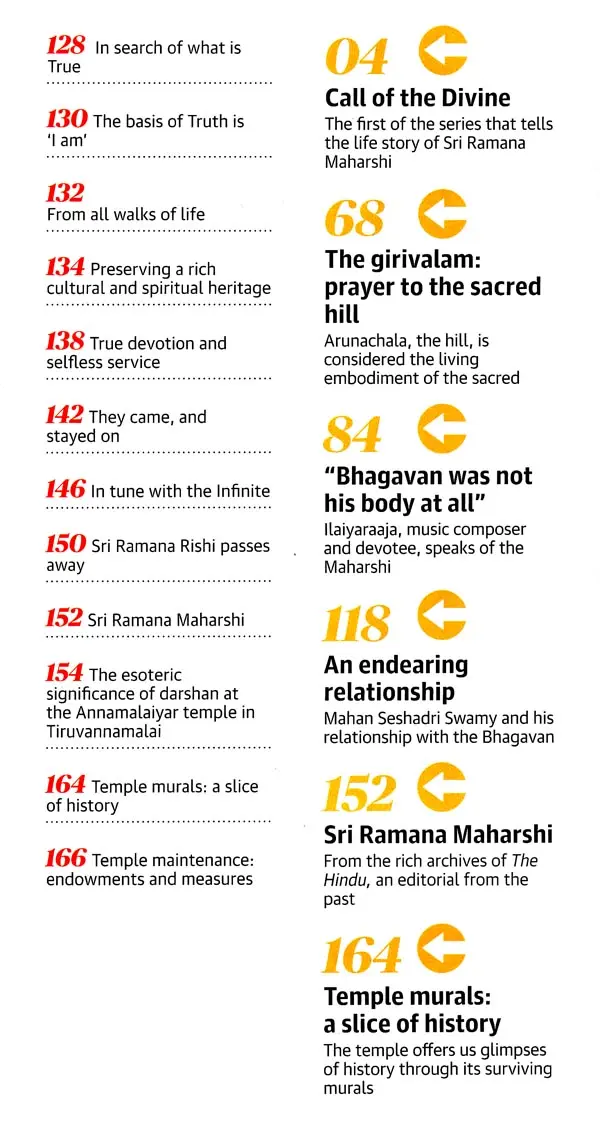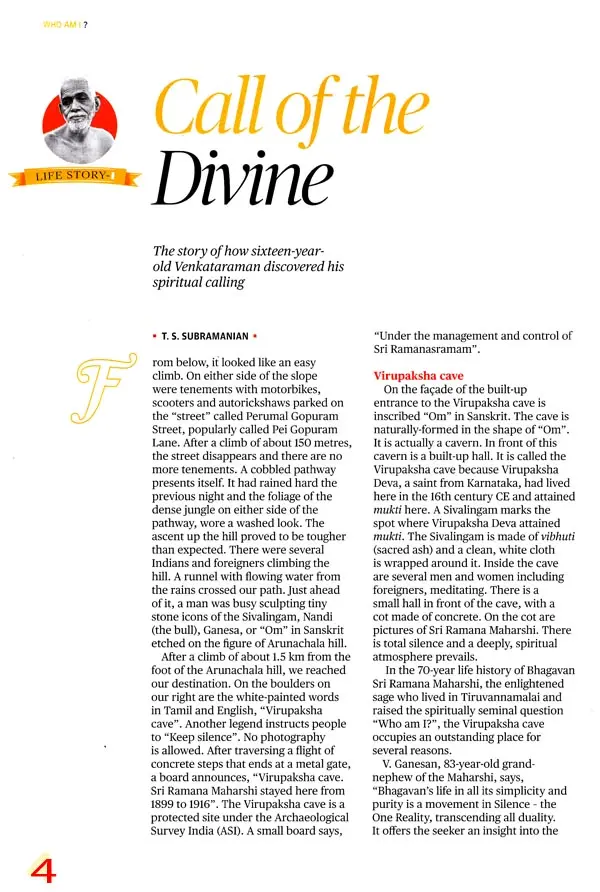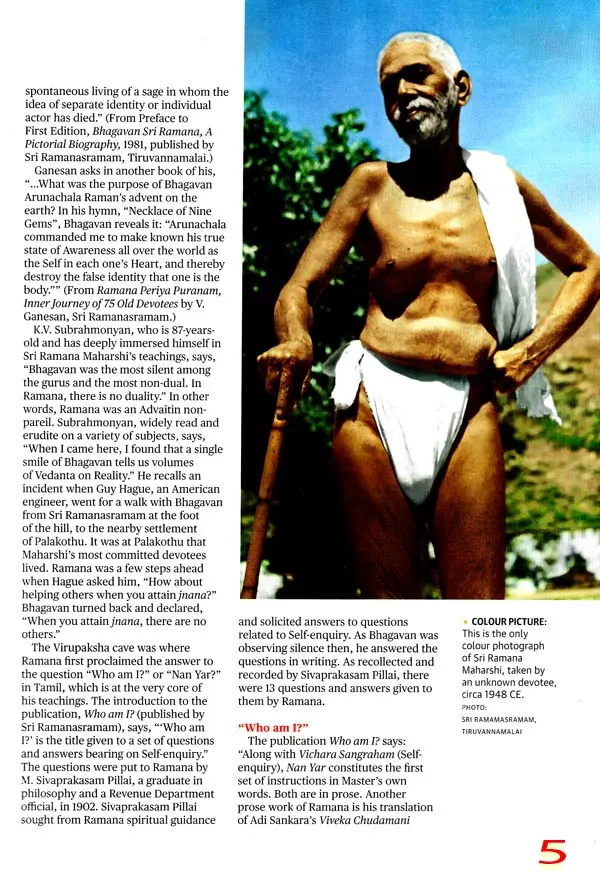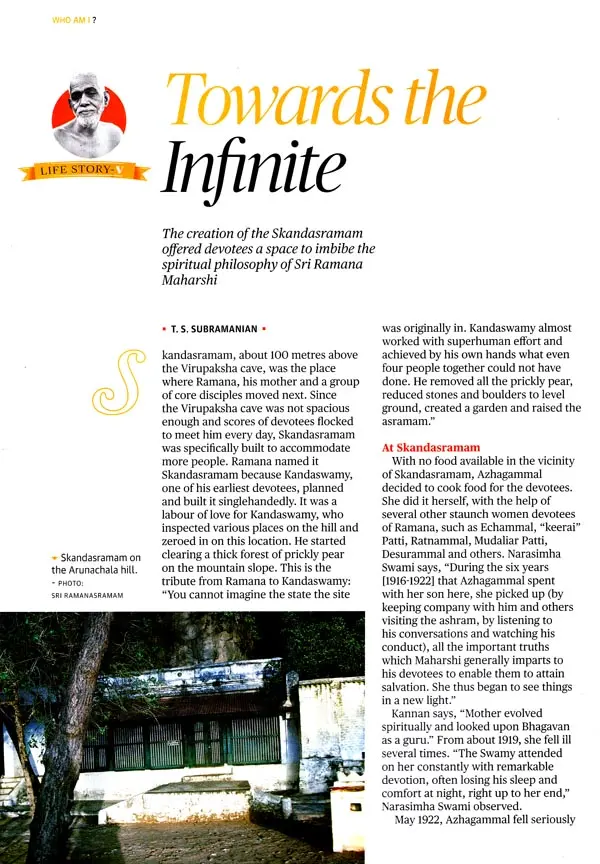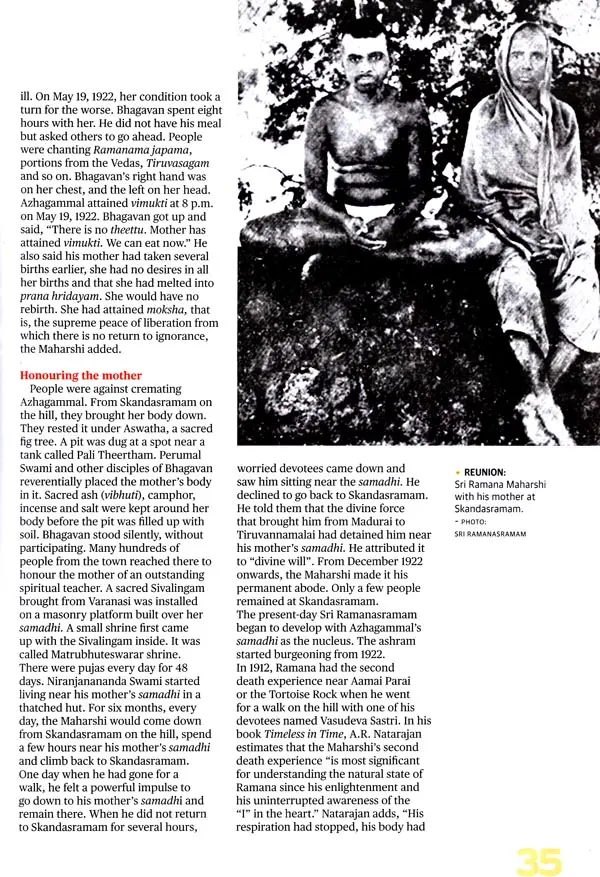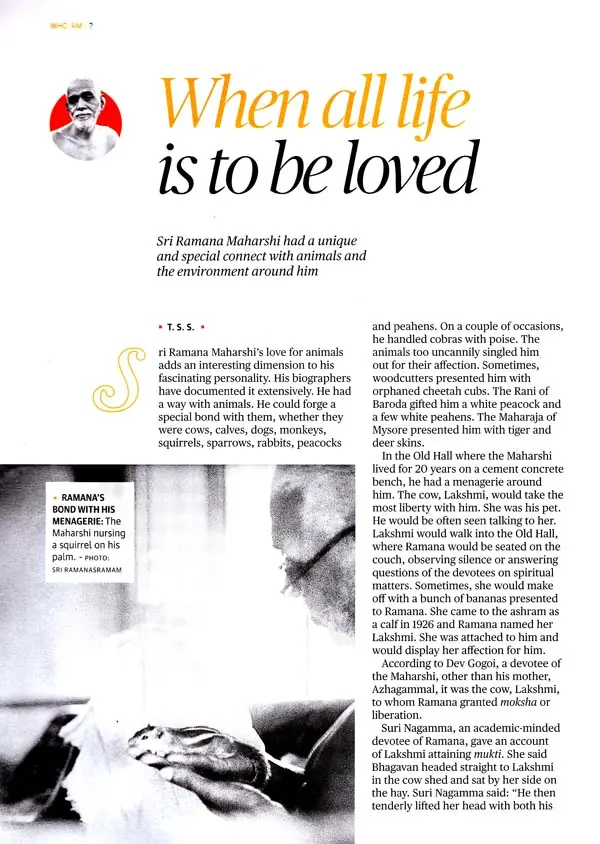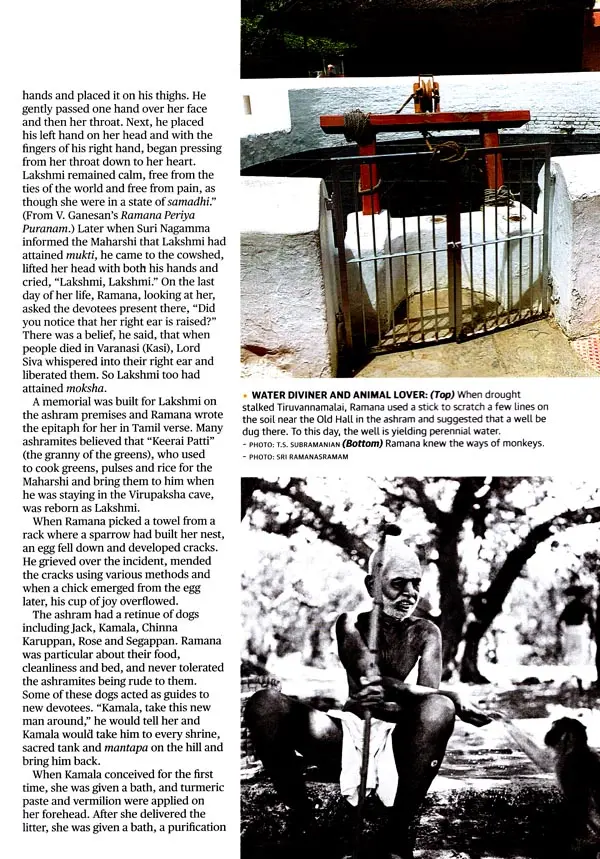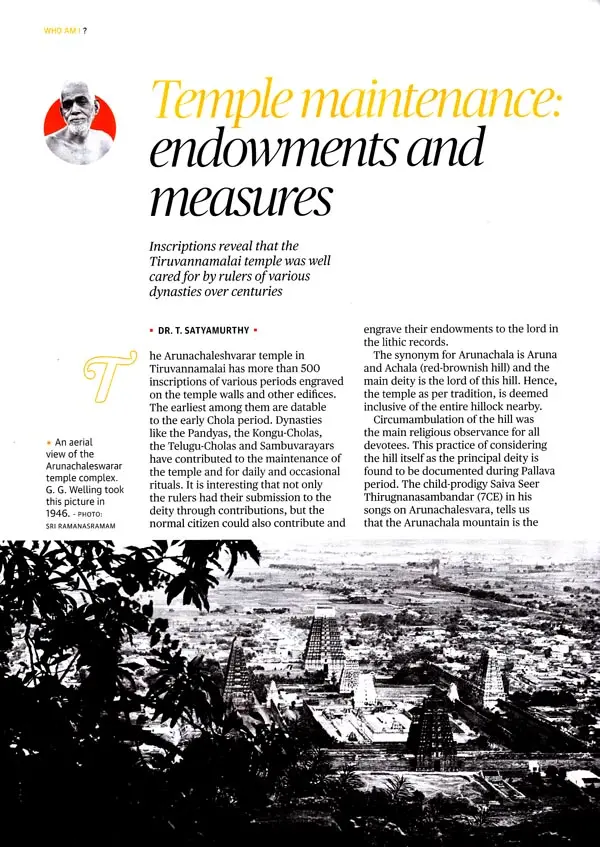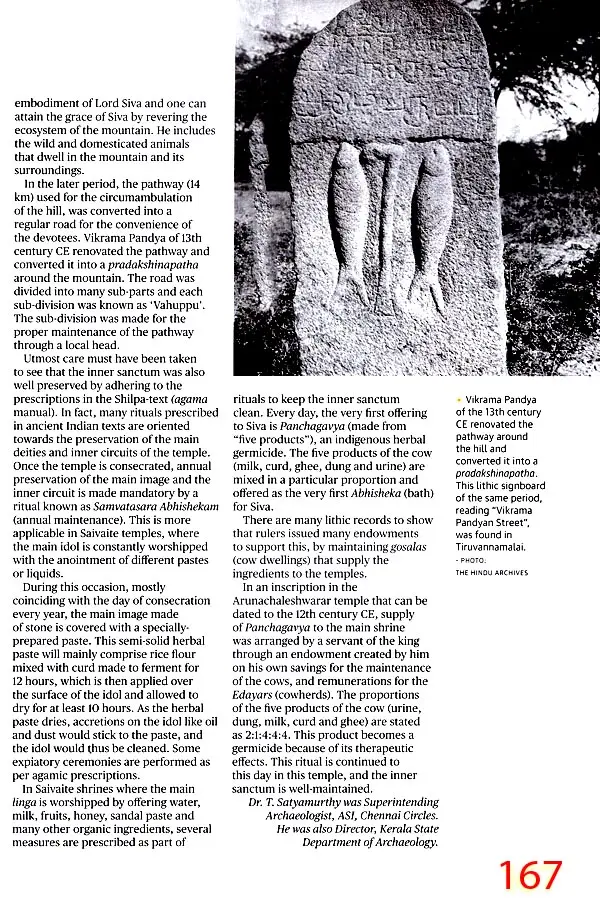 ---
We Also Recommend