Windhorse Warrior
$4600

$46.00
Tax included.
Shipping
calculated at checkout.
---
---
Book Specification
| | |
| --- | --- |
| Item Code: | AZE951 |
| Author: | R.C. Friedericks |
| Publisher: | NIYOGI BOOKS |
| Language: | ENGLISH |
| Edition: | 2018 |
| ISBN: | 9789386906519 |
| Pages: | 468 |
| Cover: | HARDCOVER |
| Other Details | 9.00x6.00 inch |
| Weight | 680 gm |
Book Description
About the Book
Windhorse Warrior offers inside struggles aspirations of the people during 1950s. tale politics resistance, between Chinese communist educated Tibetan woman, and the vision Tibetan spiritual heart.
Ming, from Shanghai, arrives Lithang-on eastern Tibetan plateau-with to prepare the people for Maoism soon outgrows limiting worldview. beautiful intelligent who richness Tibetan Buddhism. Rinpoche, Dechen's spiritual includes Chuang in their plan general awakening King Gesar Together, they pure communism infused with teachings to create 'enlightened.
This is that extends beyond decade which it set. message today in the and disparity, fake news, and Those who believe a and world find themselves longing 'enlightened society' filled with spiritually awakened women and free their potential and eager enrich lives others.
About the Book
Friedericks, Rishi as he's known lovingly his teen years in India, up in China, India, and Nepal. He the son of an American who founded hospital Tansen, lifelong interest the plight of the Tibetan people when refugees, streaming of Tibet in the early 1960s, for treatment the hospital. Dalai Lama visited Woodstock School Mussoorie, where Rishi a student. university in USA, followed film school London. career, from media producer in Nepal high teacher Hong Kong, Rishi is now retired and lives with his wife, Suzanne, the beautiful Pacific Northwest USA.
Introduction
This story is based on the events leading up to the general uprising against Chinese occupation in Lithang in 1954, which spread across Tibet and culminated with the Dalai Lama going into exile in 1959. This novel is fiction in the context of these events.
The idea for this story came when I lived in Nepal, where I had several Tibetan friends and acquaintances. Since then I have visited Kham several times-including Lithang, and the beautiful stretch of the Lithang River where Gyawa and Mola are situated. These are real places but the events of the story, including the creation of a cooperative, are entirely fictitious.
The Dalai Lama's interest in communism, as expressed in the quote in the previous page, inspired me to present the possibility of an alternative, truly Tibetan brand of communism. What would Tibet have become if the Chinese Communist Party had encouraged a home-grown revolution rather than forcing their brand of communist on Tibetan people?
I do not wish to give the impression that I am promoting communism; I am neither pro-communist nor pro-capitalist.
Both systems have failed to provide the means and the freedom for us to achieve our full potential as individuals or as a civilization. As indicated by the 'Golden Way' in this story, we need a new system that goes far beyond the promises of current systems.
**Contents and Sample Pages**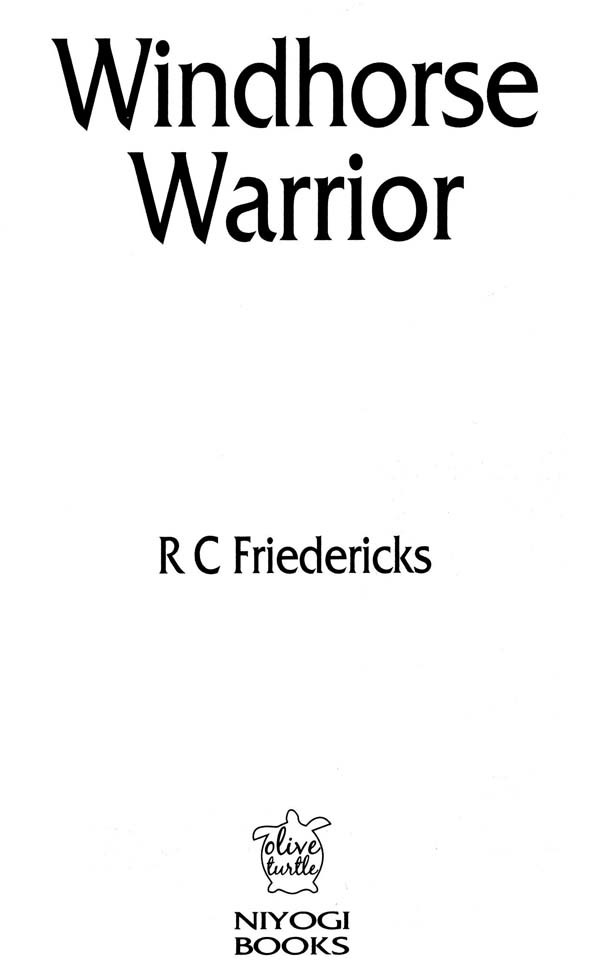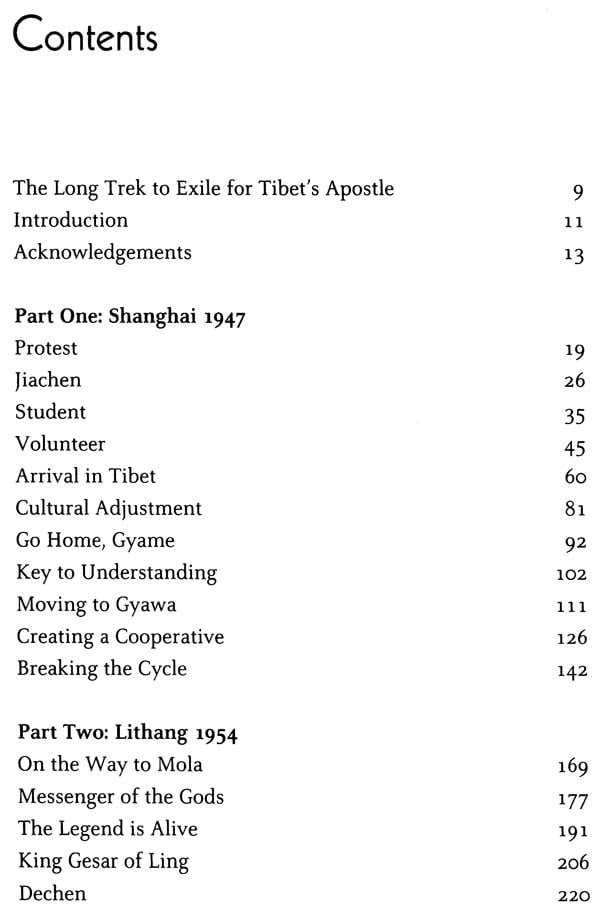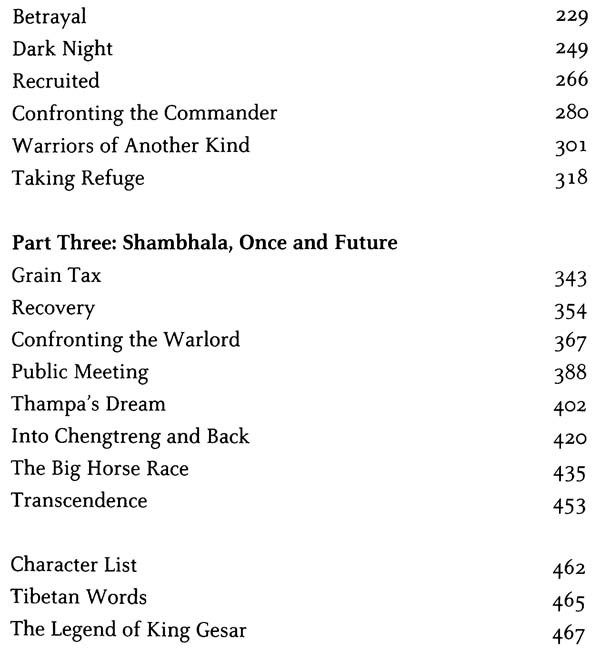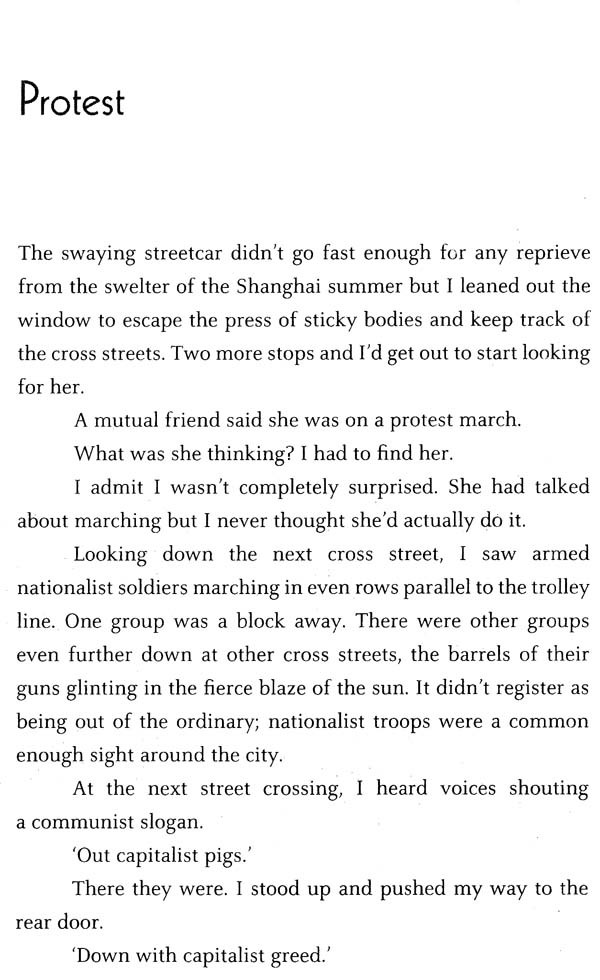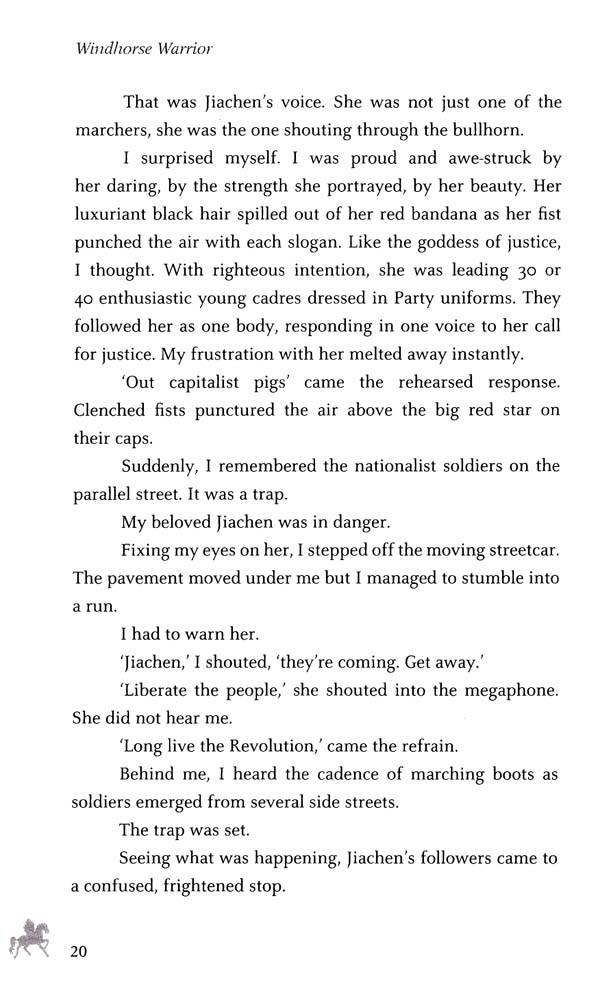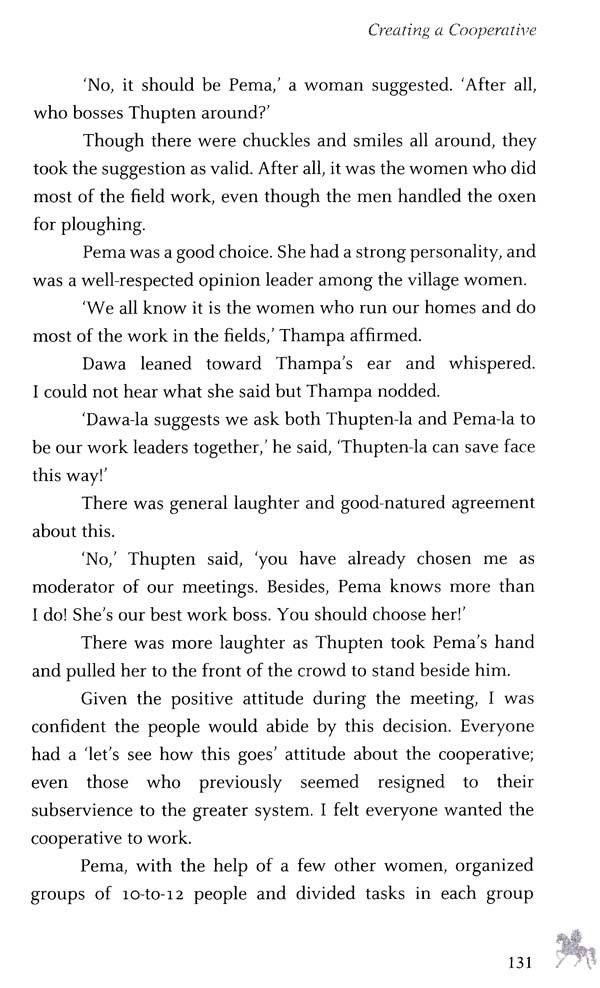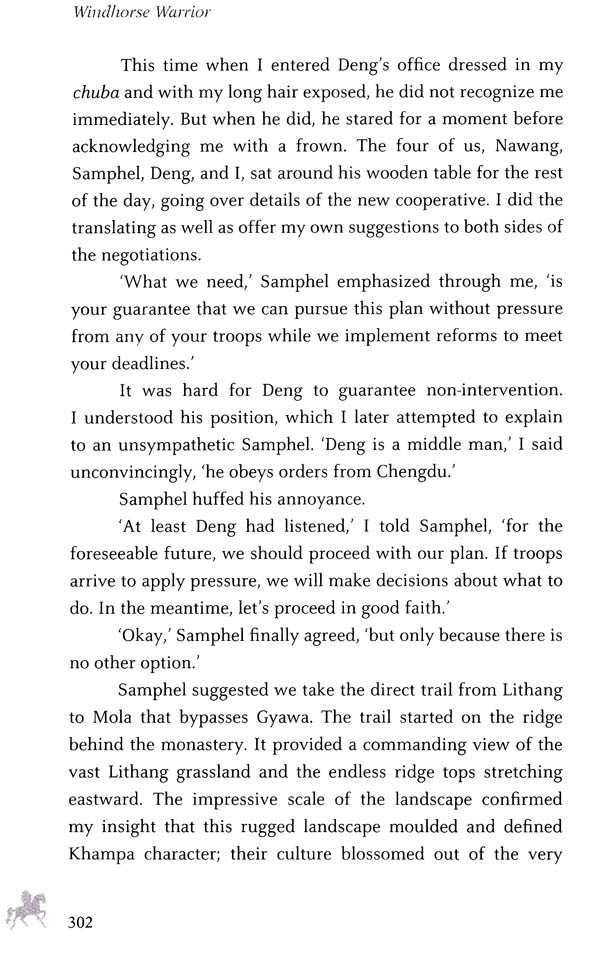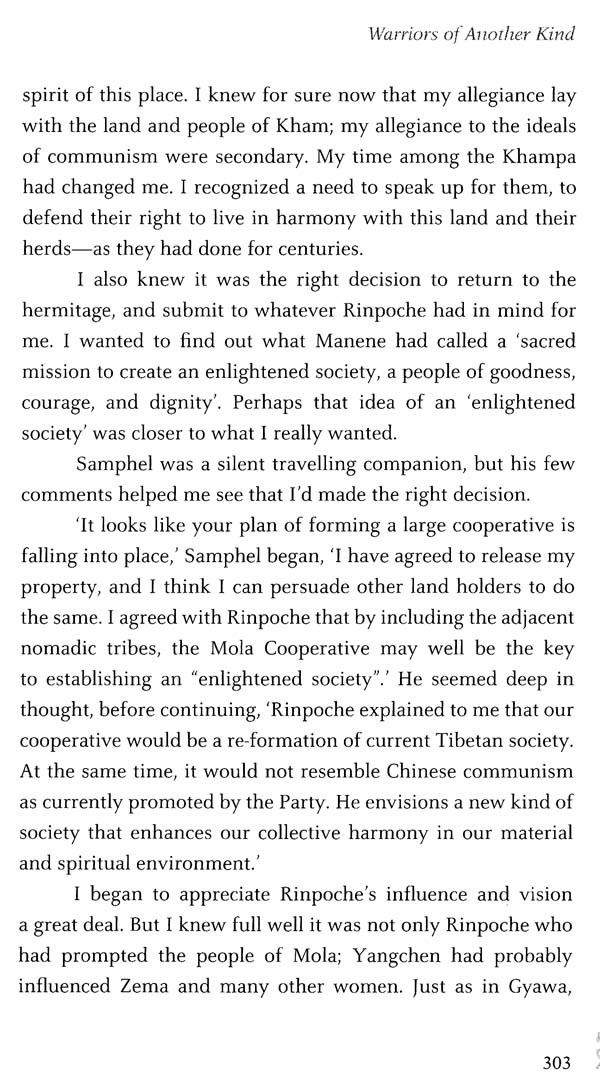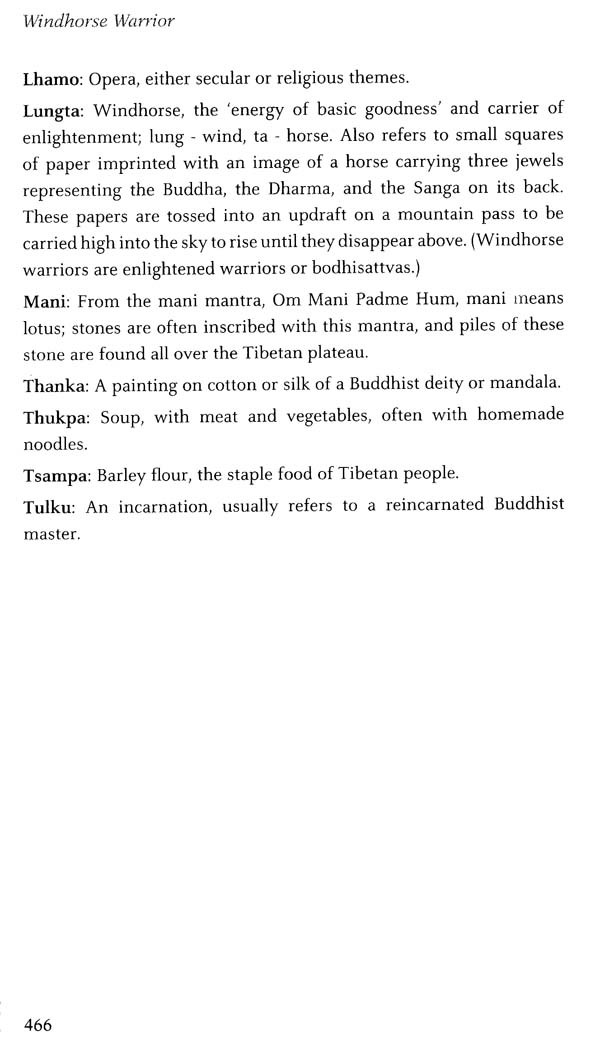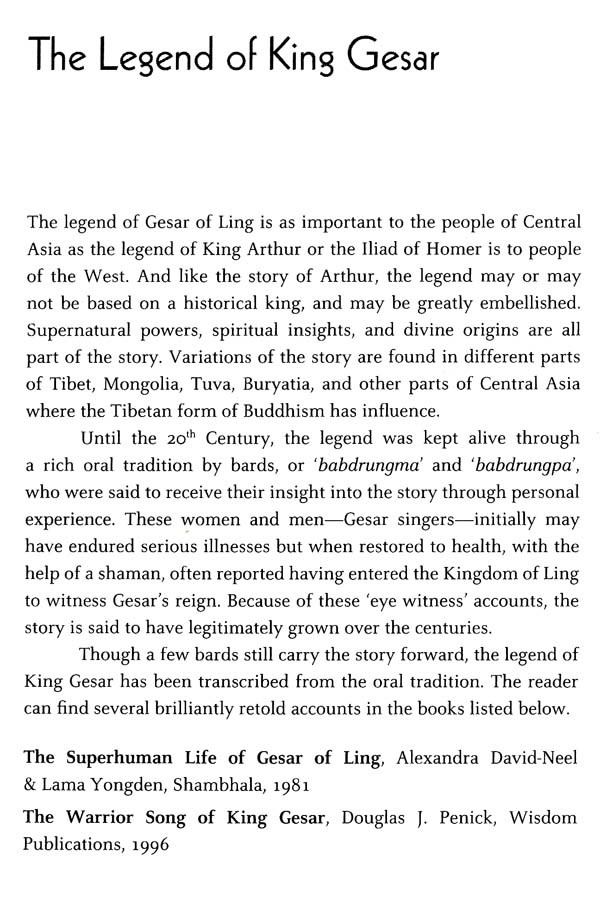 ---
We Also Recommend