Women in Buddhist Art
$10080

$100.80
Tax included.
Shipping
calculated at checkout.
---
---
Book Specification
| | |
| --- | --- |
| Item Code: | UAN231 |
| Author: | Vinay Kumar Rao |
| Publisher: | Agam Kala Prakashan, Delhi |
| Language: | English |
| Edition: | 2012 |
| ISBN: | 9788173201264 |
| Pages: | 271 (Throughout B/w Illustrations) |
| Cover: | HARDCOVER |
| Other Details | 11.00 X 9.00 inch |
| Weight | 1.17 kg |
Book Description
About The Book
The over-arching period of the 2nd century BC to 3rd century AD witnessed the development of Buddhism in India. The period is well known for the growth and development of Buddhist art and architecture and one is able to get a glimpse of contemporary society going through these art forms. Women are an integral part of a ly and the position and role of women is a pre-requisite to define the humbleness and harmon society. No society mony of any can be regarded as civilised and cultured in true sense Without menging the status and acknowledging the status and dignity of omen. The and literary sources have manifested women Sources in various roles ecological times and are very magnicient projected in art. since The early Buddhist sculptur presence of women Sculptural Buddhist sculptural do not implies the cultural manifestations but also highlights the socio-economic role of women in that particular space and time. There are a plethora of only inscriptions and sculptural representations that appear in early Buddhist period, which indicate active involvement of women in socio religious affairs. This changed attitude of society towards women after the advent of Buddhism is very clearly reflected in early Buddhist sculptural art. By going through the detailed depictions of various religious and secular narratives we can observe women in early Buddhist sculptural art in various dimensions. This is also very well affirmed by inscriptions carved on various parts of Buddhist monuments.
The book with the help of literary and epigraphical sources intends to present the contemporary diversified and multifarious role of women in early Buddhist sculptural art. In order to authenticate the study, the author has collected source material from various museums and extensively travelled to various Buddhist monuments.
About the Author
Vinay Kumar Rao (1971) received his school education from Kendriya Vidyalaya. He has obtained his Graduate and Post Graduate degrees from Allahabad University with specialization in Archaeology and done Bachelor of Education from VBS Purvanchal University, Jaunpur and Master in Education from Kurukshetra University. He has completed his Doctoral Research from VBS Purvanchal University, Jaunpur in year 2003-04. He received Junior Research Fellowship from Indian Council of Historical Research, New Delhi and visited Xi'an, Peoples Republic of China under Wooden fish Academic Exchange Programme. He has received practical training to study coins and inscriptions in situ from Indian Institute of Research in Numismatics, Anjaneri, Nasik and Directorate of Epigraphy.. Archaeological Survey of India, Mysore. He has presented number of papers on topics related to Buddhist Sculptural art in International conferences in India and abroad. He is associated with Field School of Archaeology. Ministry of Culture, Union of Myanmar as guest faculty since 2010. He has published three books including Buddhist Sculptural Art of Lower Krishna Valley and Buddhist Art of Pagan. He has good number of publications in field of Archaeology especially in Buddhist Art of India and Myanmar.
Vinay Kumar Rao is currently teaching in department of History, Assam University as an Assistant Professor since 2004.
Introduction
There exists a misconception that Buddhism was prejudiced against women in various ways, a view that should have been naturally negated by the observation of the presence of women in early Buddhist sculptural art. The over-arching period of the 2 century BC to 3rd century AD saw Buddhism flourish. This is also the period which is well known for the growth and development of Buddhist art and architecture; one is able to get a good glimpse of contemporary society through these art forms. A society cannot flourish without giving suitable respect and liberty to a woman and this was no different then as it is now. In fact this was the period when her role in the society was redefined to an extent.
Her role as ardhangini was appreciated but her decision of living an unmarried life was also respected. She attained new rights over her children and her position as a daughter was given due respect both before and after marriage. It was recommended that marriage was acceptable only after attaining puberty and people took great pride in adopting a girl child. The woman's life as a grihini became more filled with activity and responsibility than before and she was considered as a well wisher of the home and community. She got new rights both in her parents and her in-laws house which also included property rights. A widow was allowed to remarry and her position even after widowhood was respected. She adopted new professions in agriculture, nafakarma, attendant, ganika, body guards and such professions were not disrespected.
Book's Contents and Sample Pages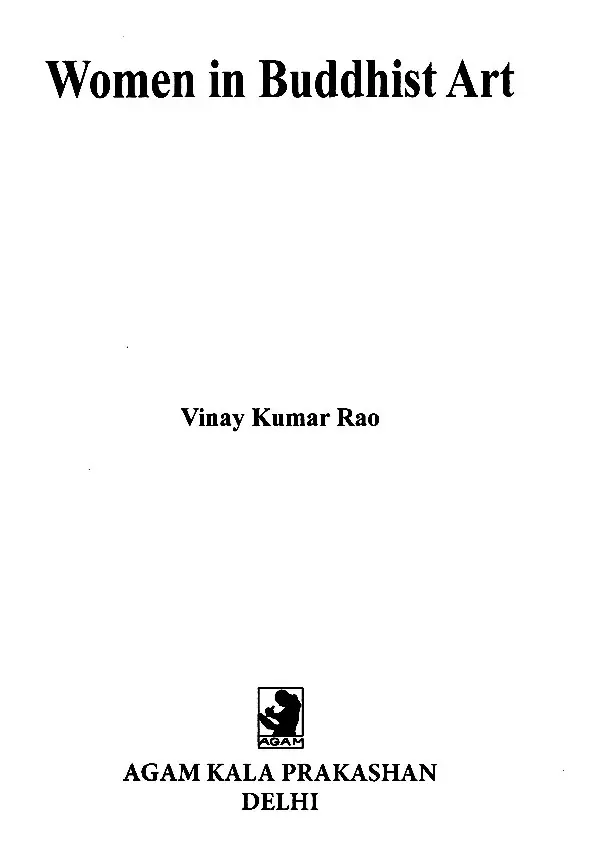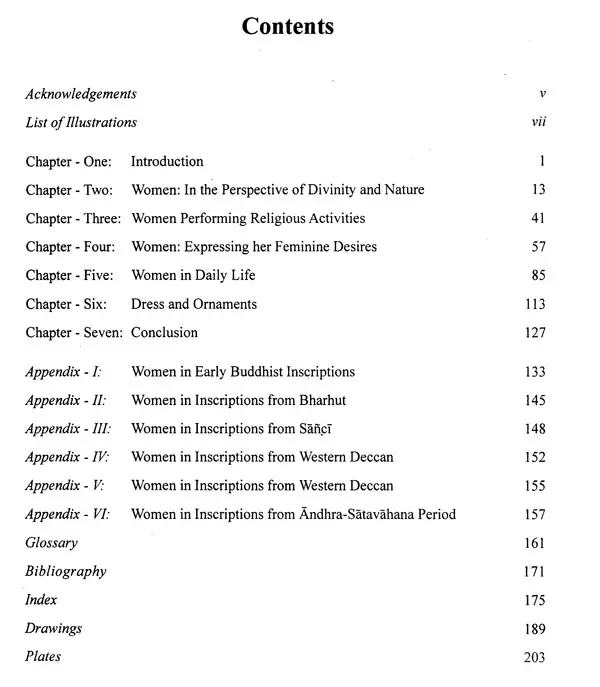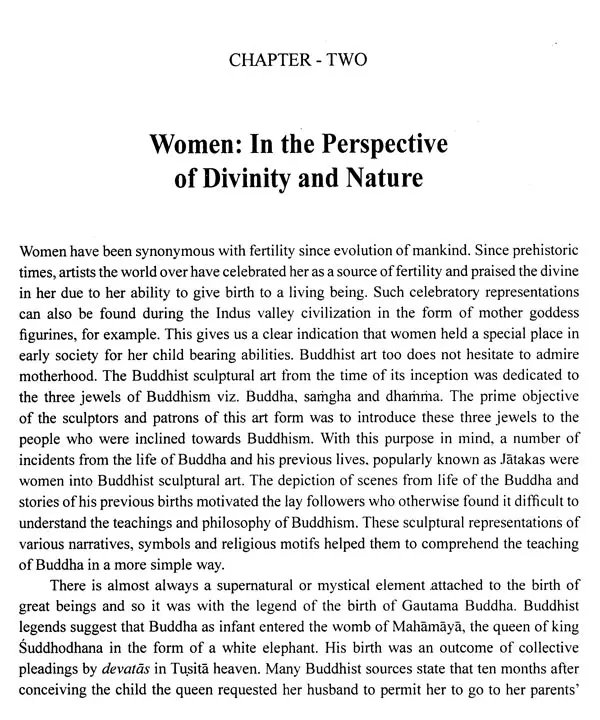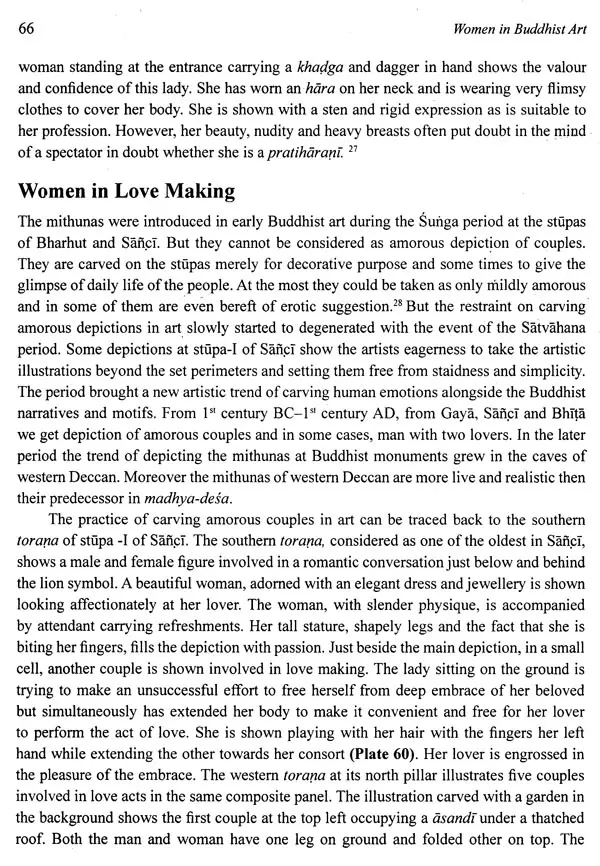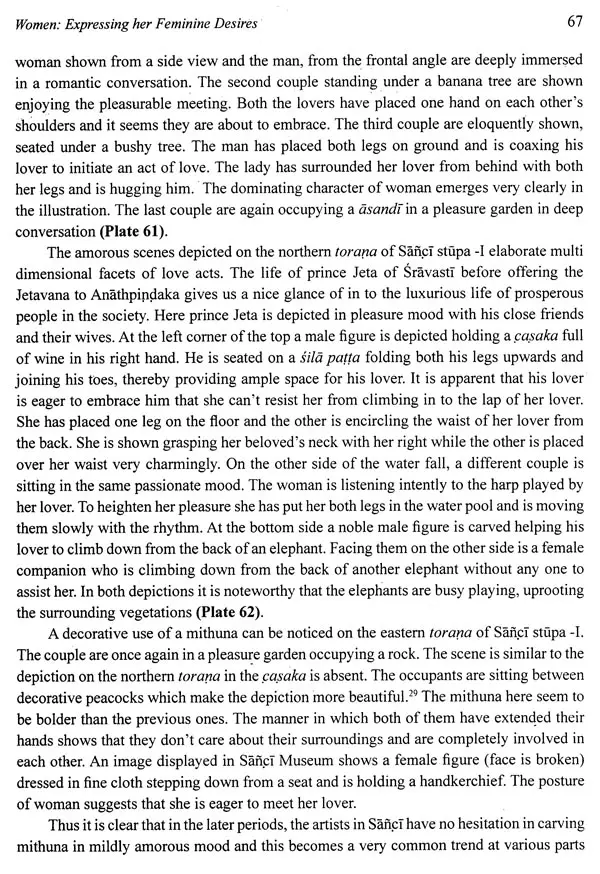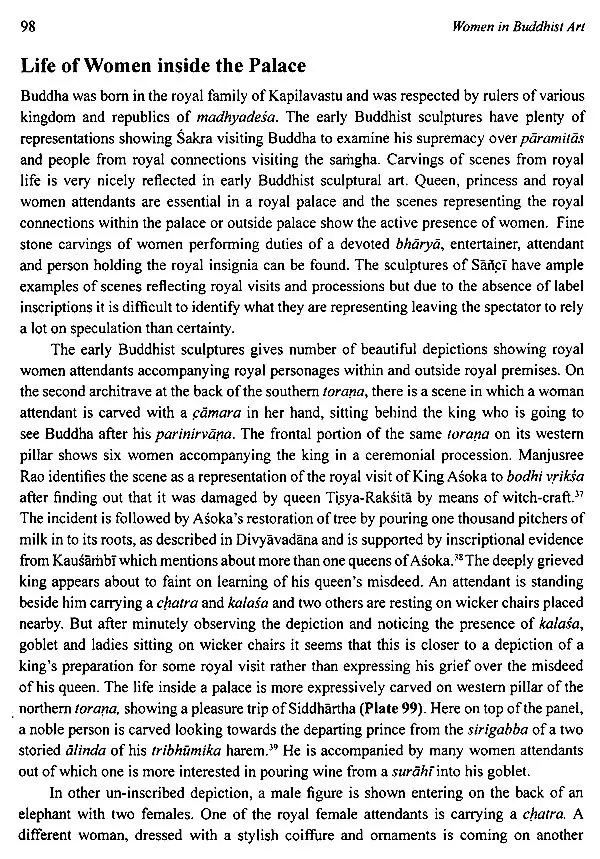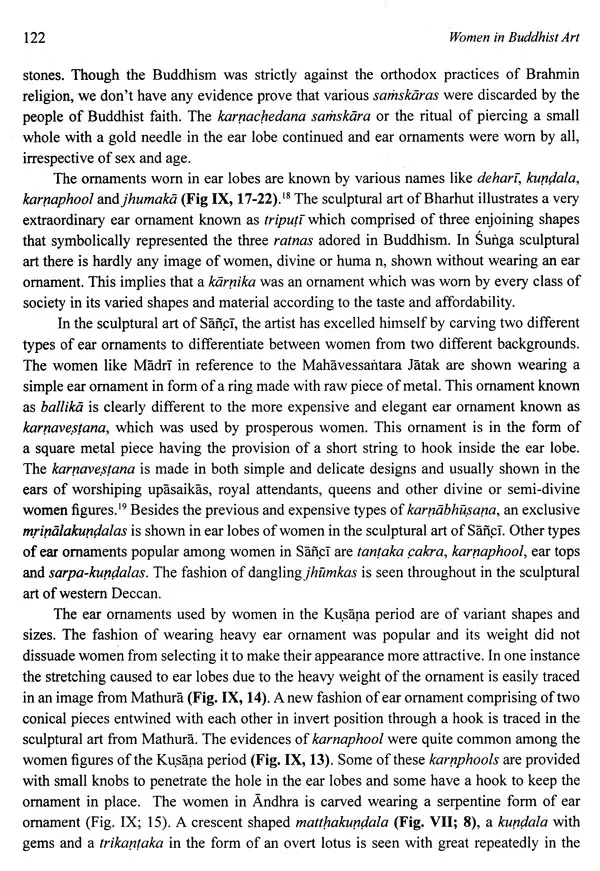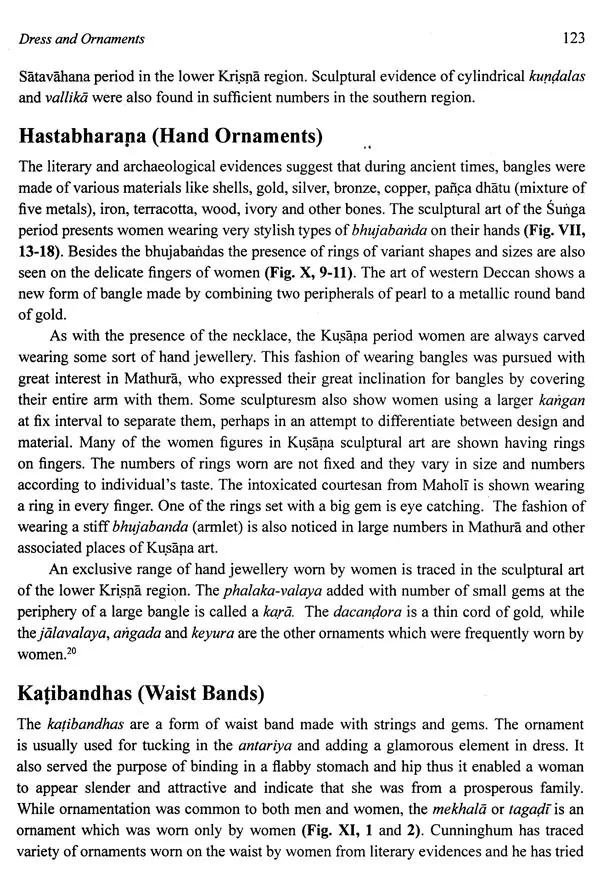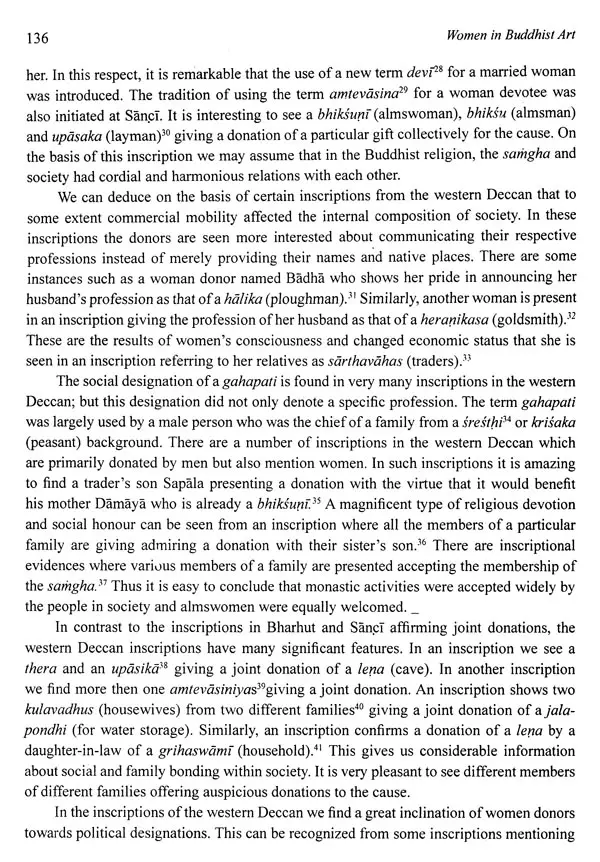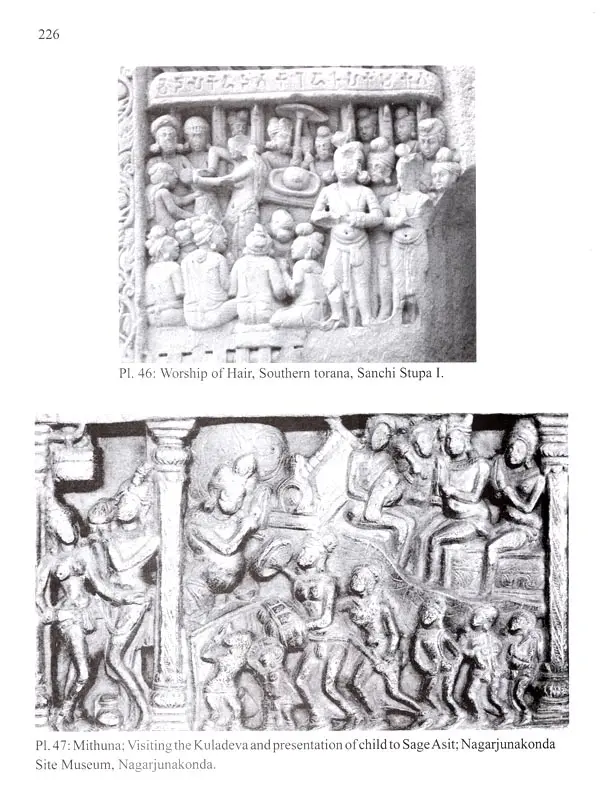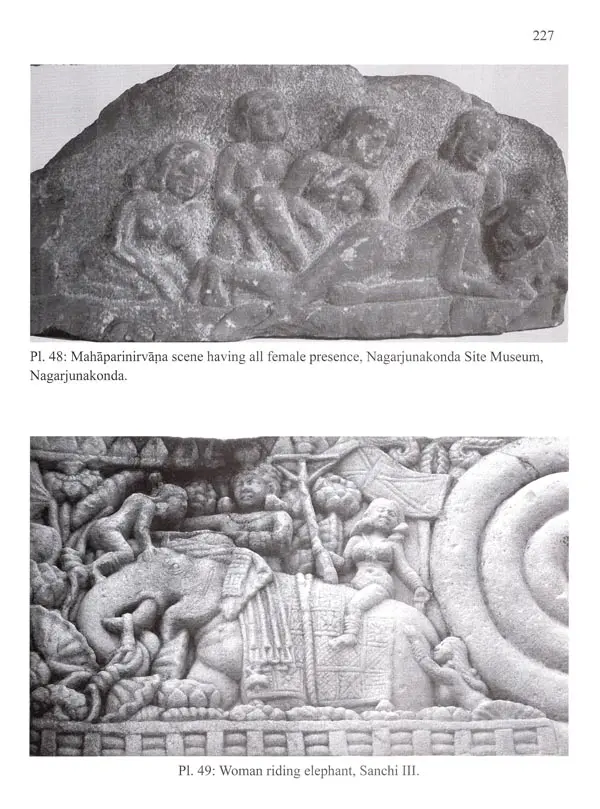 ---
We Also Recommend