Yadavabhyudayam of Vedantadesika -With the Commentary of Appayya Diksita (Set of 3 Volumes)
$16465

$164.65
Tax included.
Shipping
calculated at checkout.
---
---
Book Specification
| | |
| --- | --- |
| Item Code: | UAG563 |
| Author: | K.R. Padmanabhan Iyangar |
| Publisher: | ABHISHEK PRAKASHAN, DELHI |
| Language: | Sanskrit Text with English Translation |
| Edition: | 2022 |
| ISBN: | 9788183901277 |
| Pages: | 1860 |
| Cover: | HARDCOVER |
| Other Details | 10.00 X 7.50 inch |
| Weight | 2.35 kg |
Book Description
About The Book
The Yadaväbhyudaya is an epic poem of the renowned poet, logician saint philosopher Śrī Vedānta Deśika. Like the Raghuvamsa of Kalidasa which delineates the story of Rama of the race of the Raghus, this epic poem based on the tenth canto of the Bhagavata Purāņa, narrates the descent of the Lord in the Yadava clan. It recounts the sojourn on earth of Lord Krsna beginning from His descent to His happily reigning Dwaraka in the company of His sixteen thousand and odd consorts. A Mahakāvya of very high standard, conforms to the norms of a long poem as prescribed in the text books on poetics and aesthetics. The poem abounds in picturesque descrip tions of nature in its various seasons as well as vibrant sketches of war. It also traverses through the length and breadth of India appreciating the various terrains of the whole country, the unique characteristic features of the rulers and people of the place as also its flora and fauna. The elegant and simple language MAIT SI rich in figures of speech and poetic sentiments is very captivating and would be enjoyed by one and all.
About the Author
Sri K.R. Padmanabhan lyangar who belonged to the Indian Railway Accounts Services went on deputation to the BHEL and later got absorbed there and retired as Controller of Finance. A brilliant student of Physics and Sanskrit. at a very young age he fell in love with the hymns of Alwars and was drawn to attending kalakṣepams of eminent scholars from South like Sri Puttam kottai Swamigal, Tirukkudandai Andavan, Tirukkallam Swamigal among others. He was an avid reader of texts on Višistadvaita and would not miss even the slightest opportunity to arrange for and listen to upanyasams of erudite scholars of repute. He believed in, "bhūri śrotayyam, bahudha srotavyam" as held by our elders and hence even at an advanced age he could be spotted without fail eagerly taking in every word of Sri V.S.Karunakaran Swamigal who was gracious enough to conduct upanyasams on the Sri Bhasya, Rahasyatrayasara and Divyaprabandham during his tenure at Delhi.
Foreword
Vedäntadesika (1268-1369 A.D.), the great Acarya of the Vadagalai Śrivaiṣṇavas was born at Tüppul known also as Tiruttṛṇkā or Himavana near Kāñcī, as the son of Anantasēri and Totaramba or Totädryamba. He learnt the śästras from his maternal uncle, Appullar or (Aterya) Rāmānuja. His real name was Veńkaṭanātha and he had the titles, Kavitärkikasimha and Sarvatantrasvatantra, which are found in the colophon of his works. He lived at Käñcīpuram, Tiruvahindrapuram and Srirangam. He led a simple life and was very much devoted to Lord Varadarāja of Kanci. During his stay at Tiruvahindrapuram, he composed many devotional hymns on Lord Devanātha as well as some philosophical treatises. On Lord Ranganātha of Śrirangam and Lord Srinivasa of Tirupathi also he has written many devotional lyrics. He travelled to many parts of South India and defeated in disputations several opponents.
Introduction
Vedänta Desika is well known as the greatest exponent of Visistädvaita fol lowing the footsteps of Bhagavan Ramnuja and earlier Acaryas. His prowess as a tärkika is established by his treatises like the Tattvatika, Tattvamuktākalápa, Adhikaraiasārāvali and others. True to the title, sarvatantrasvatantra bestowed on him, he has authored compositions in Sanskrit, Tamil and Präkrit covering all the disciplines and in all forms of literature like prose, poetry, drama, campú (a mixture of prose and poetry). He has also effectively utilized Manipravala (a combination of Tamil and Sanskrit) to pen some of his compositions. The Padukäsahasram and the Yadavābhyudayam affirm his mastery over Mahäkävya literature and are specially monumental for his poetic fancy (utprekṣā).
**Contents and Sample Pages**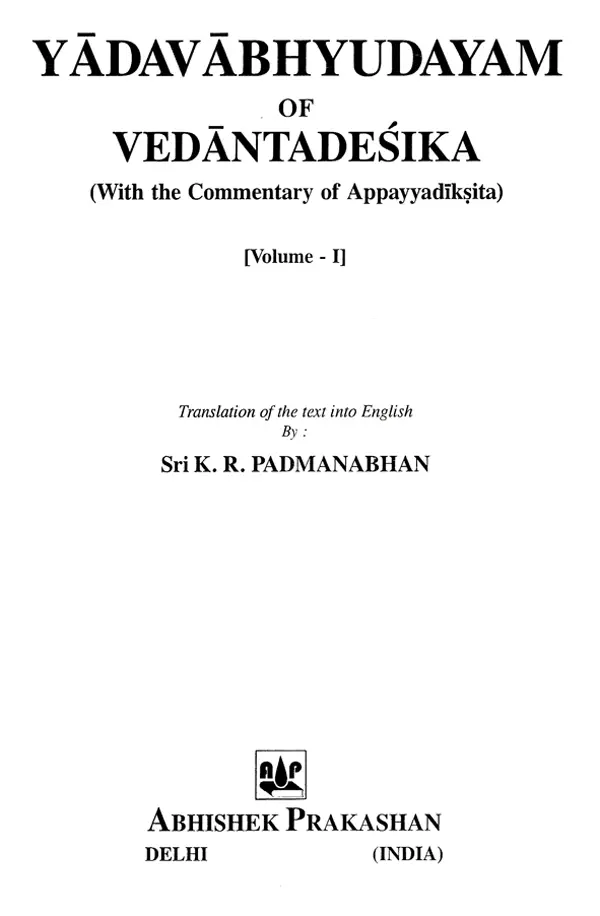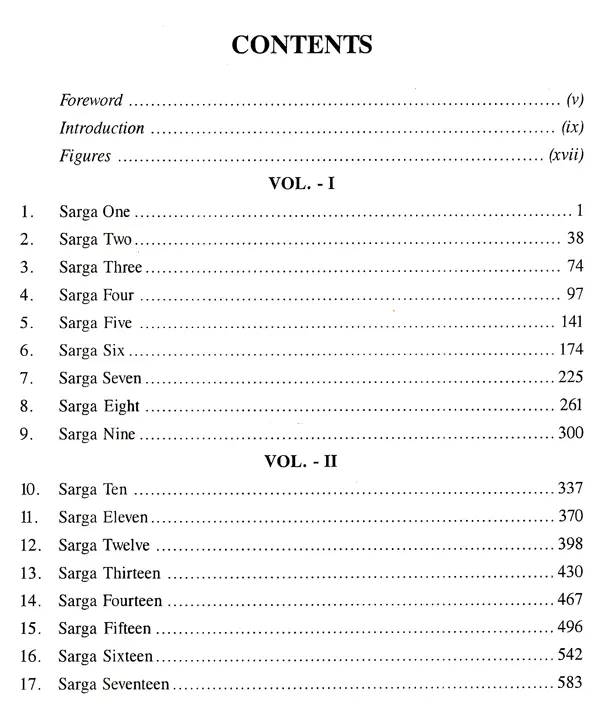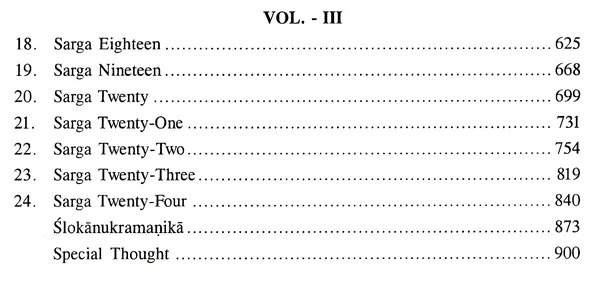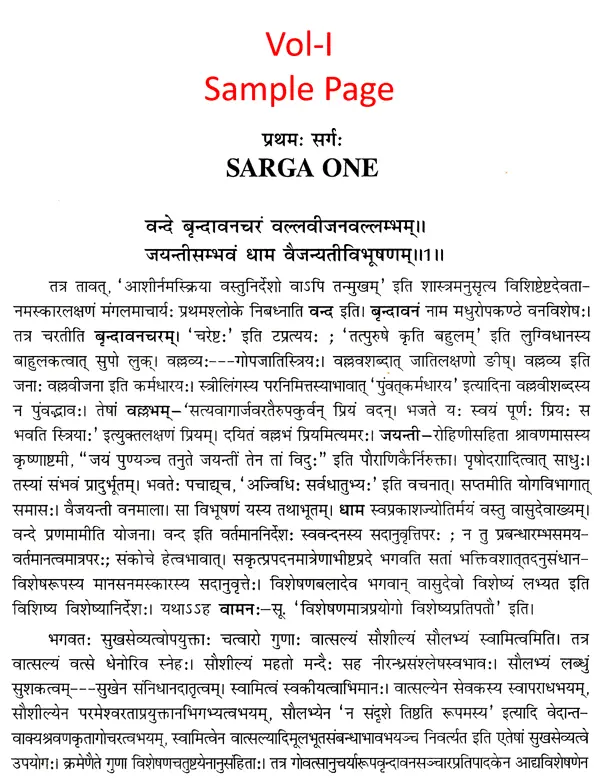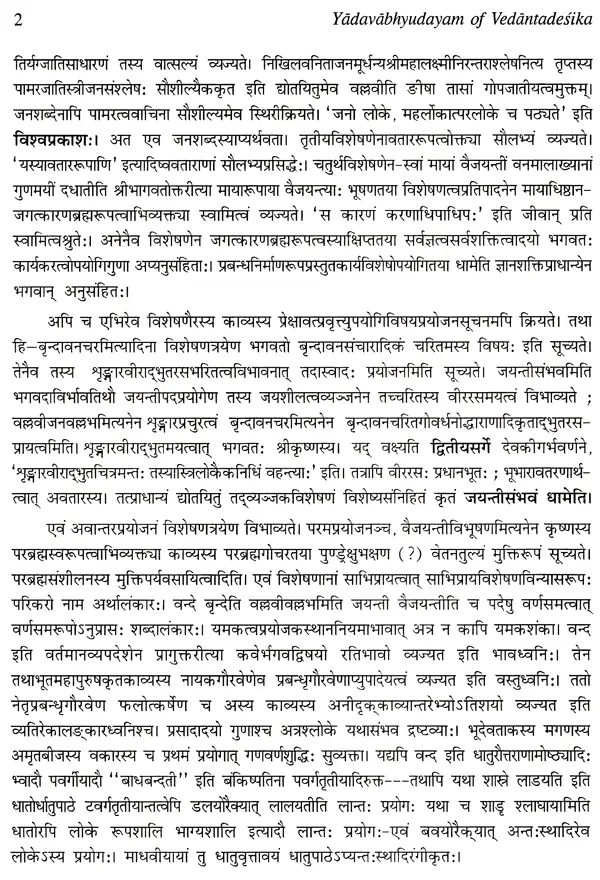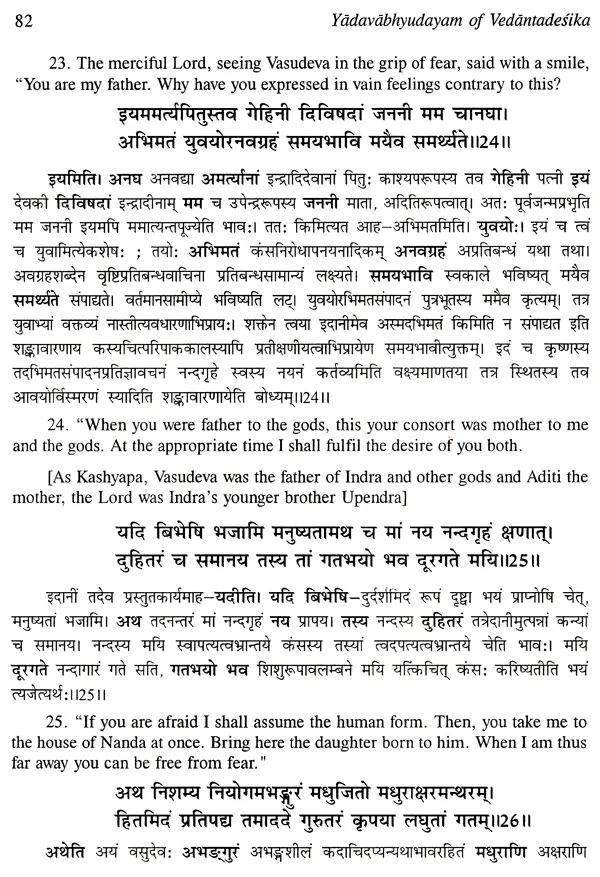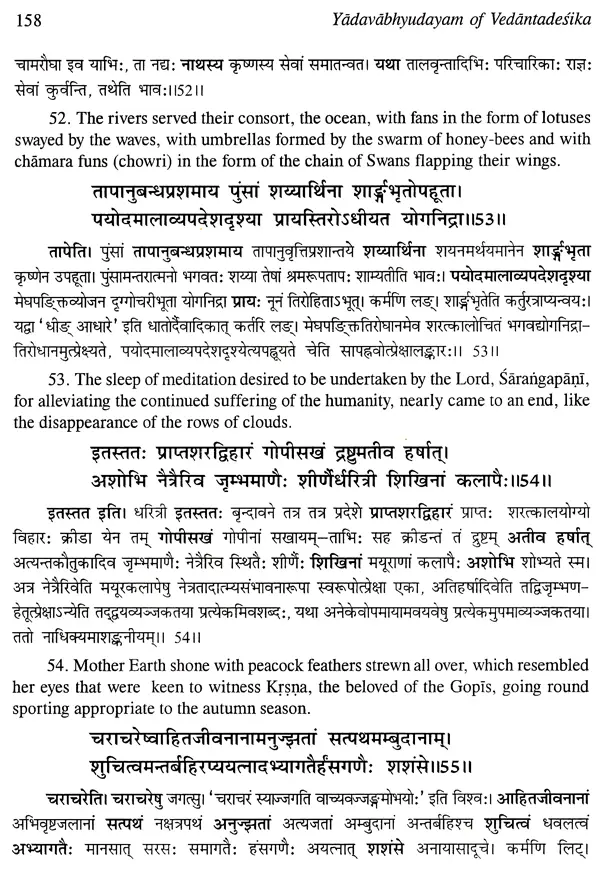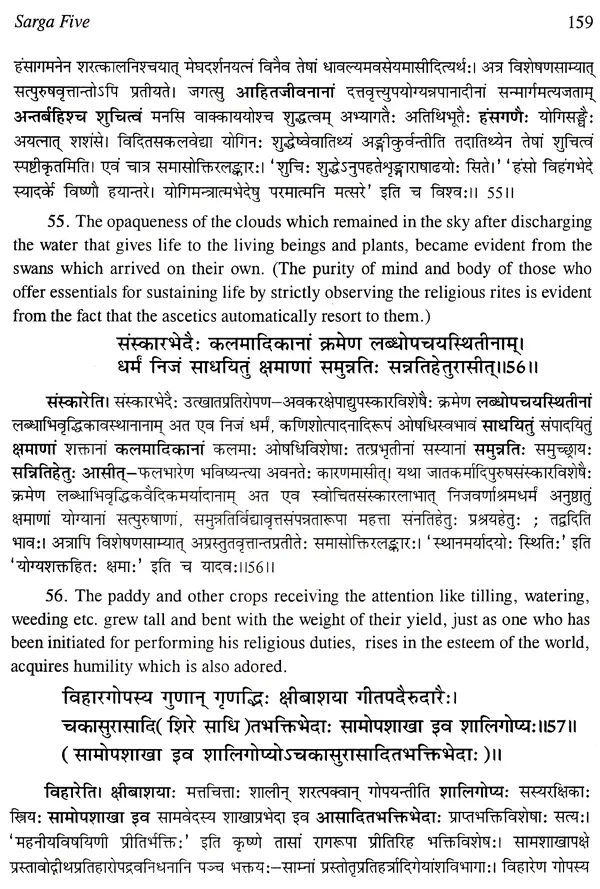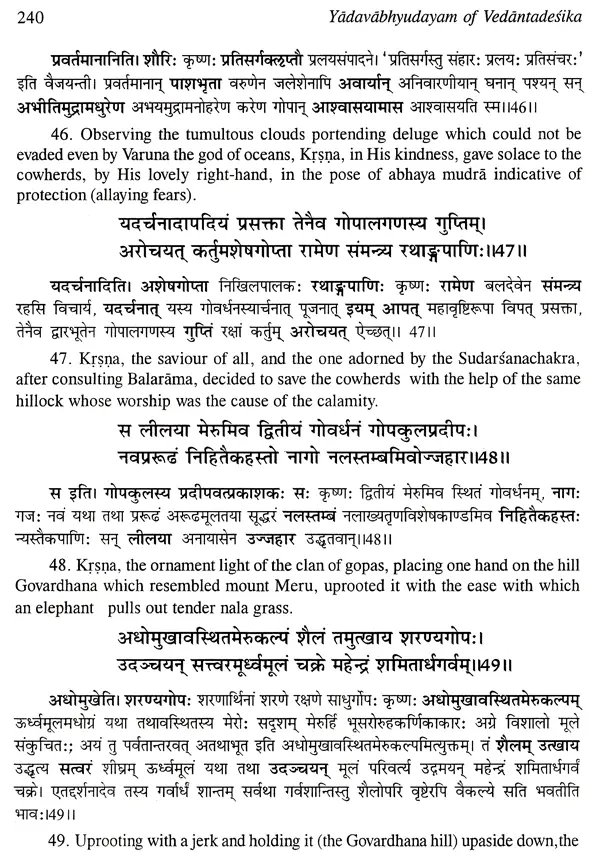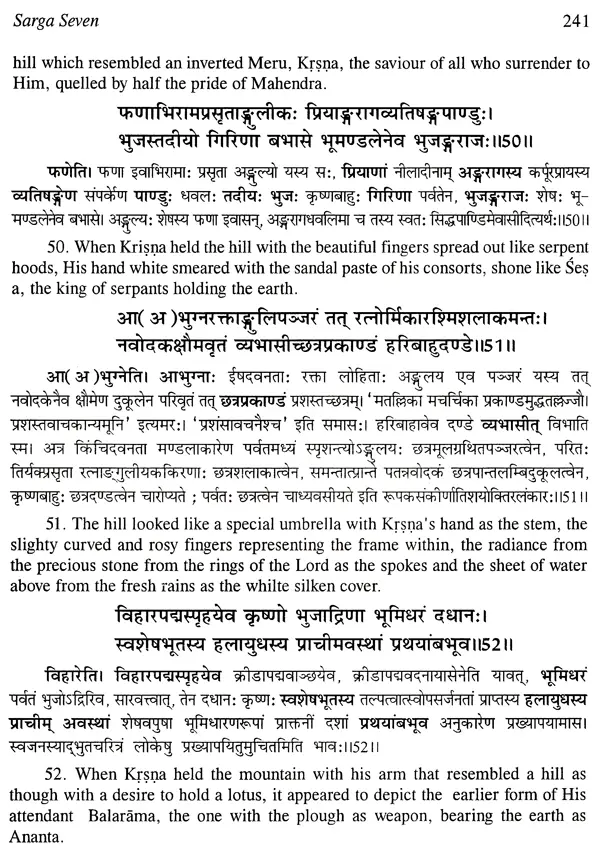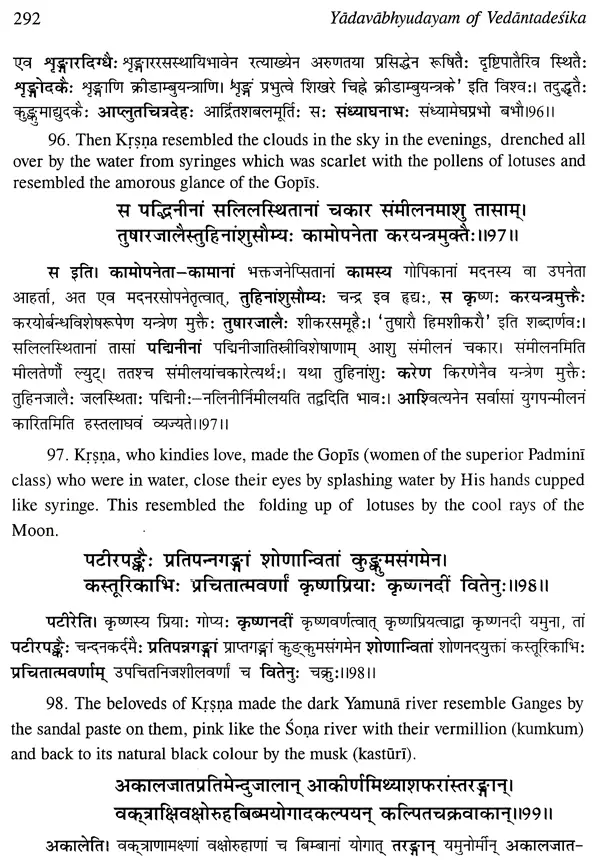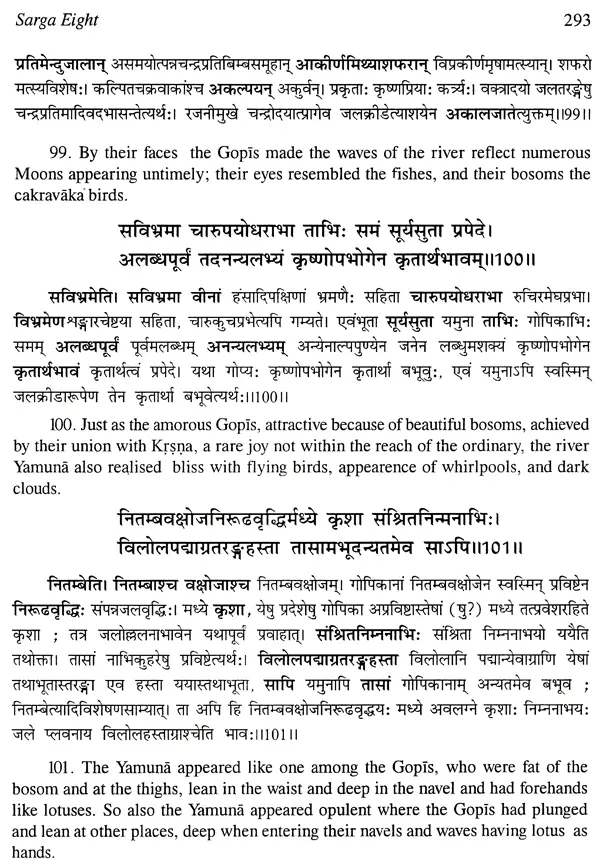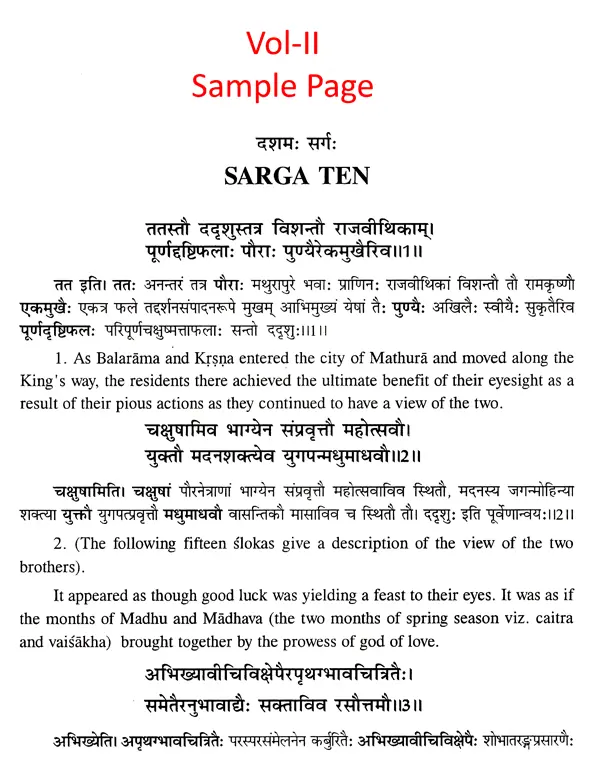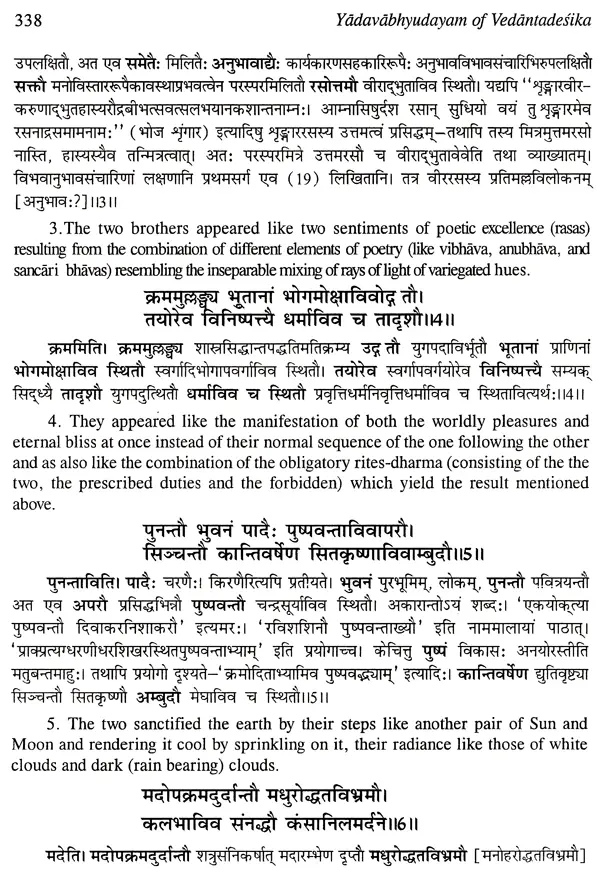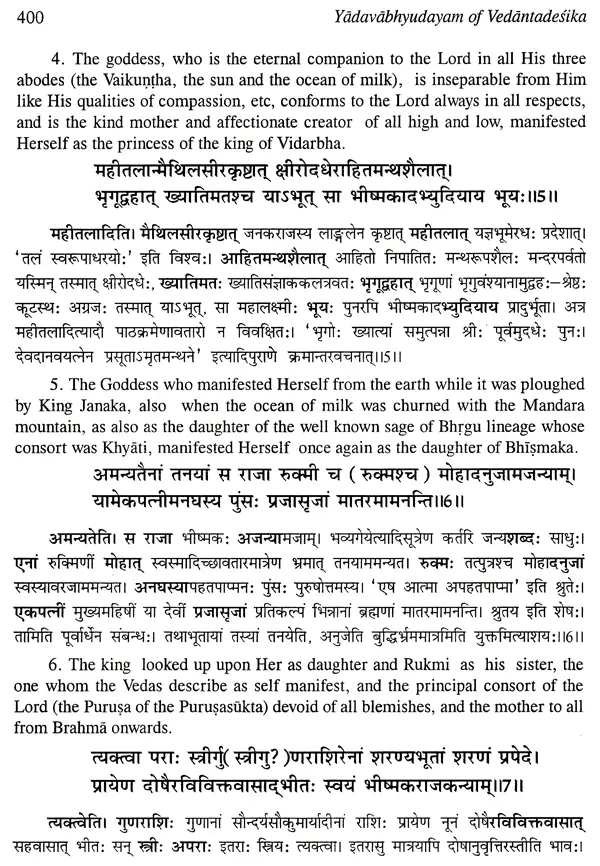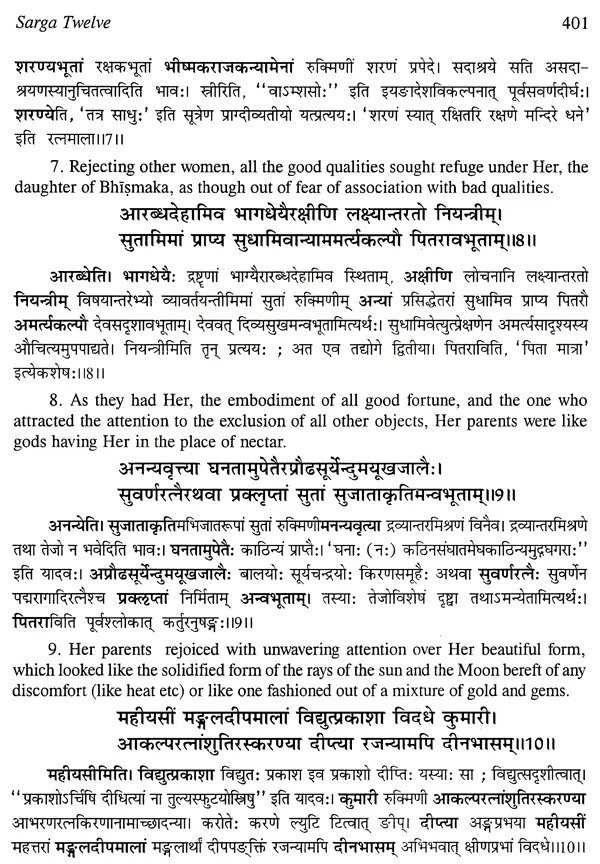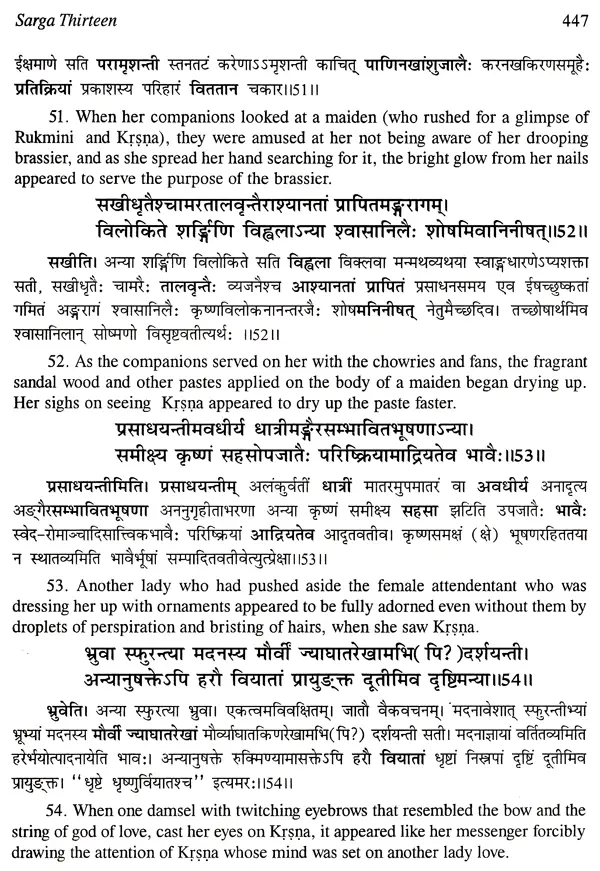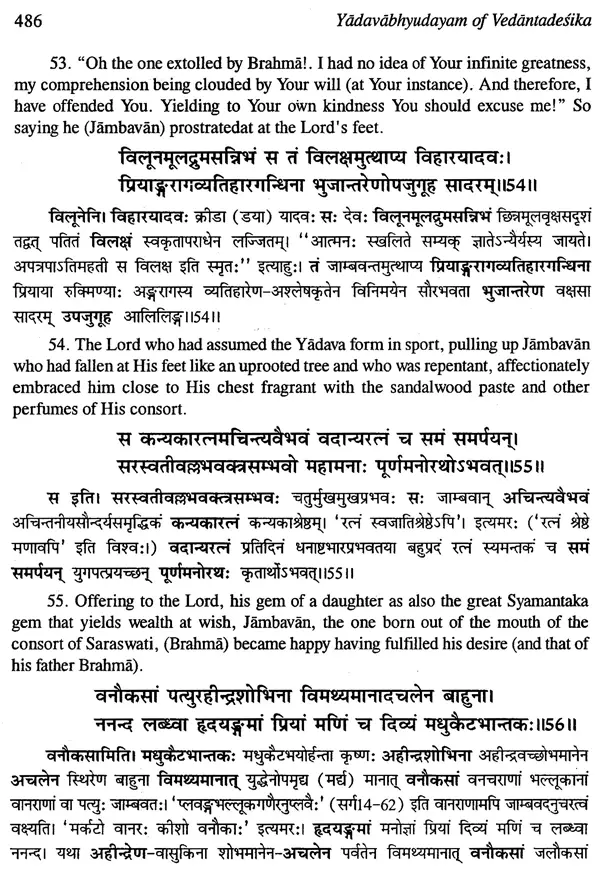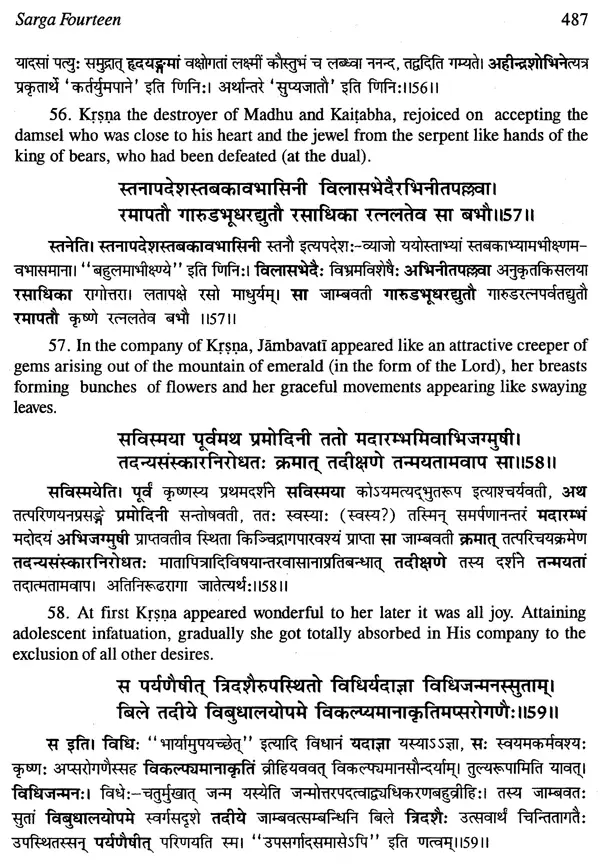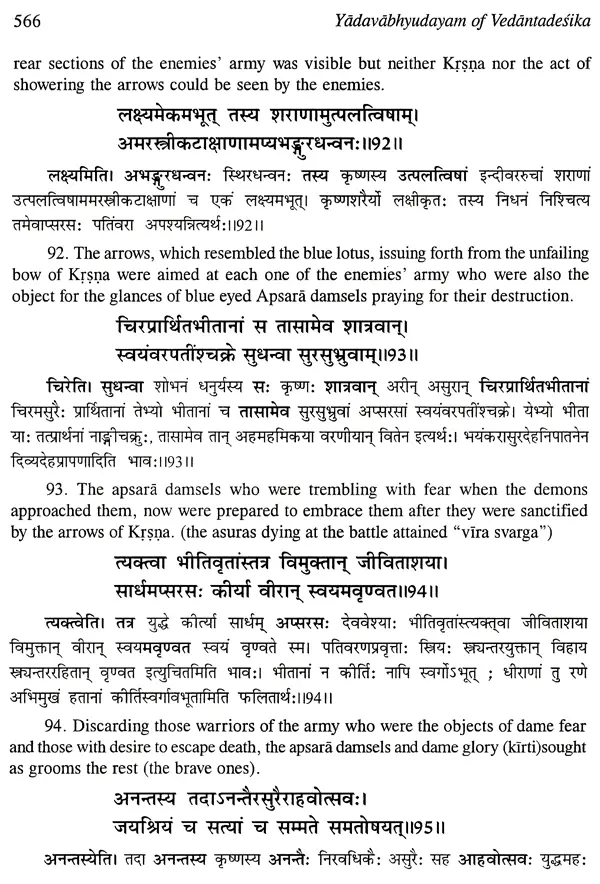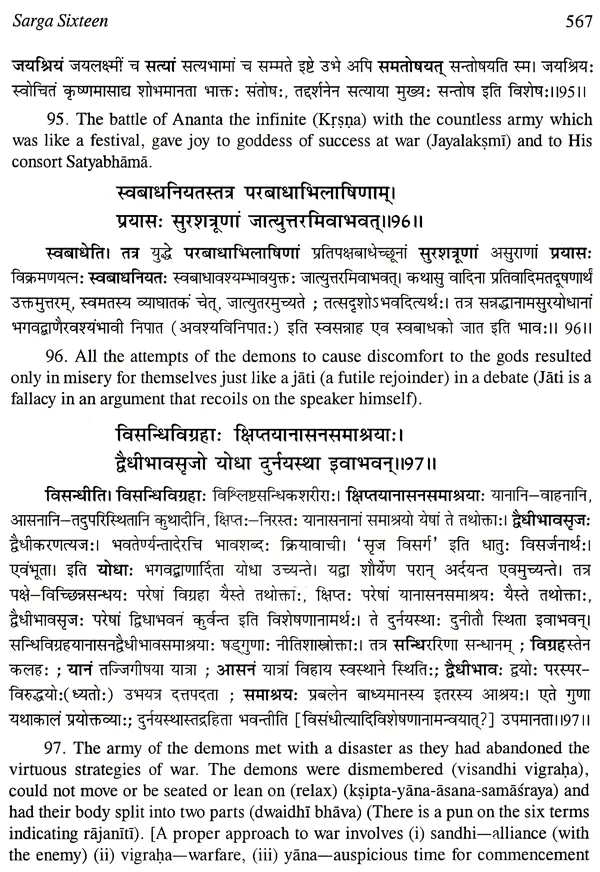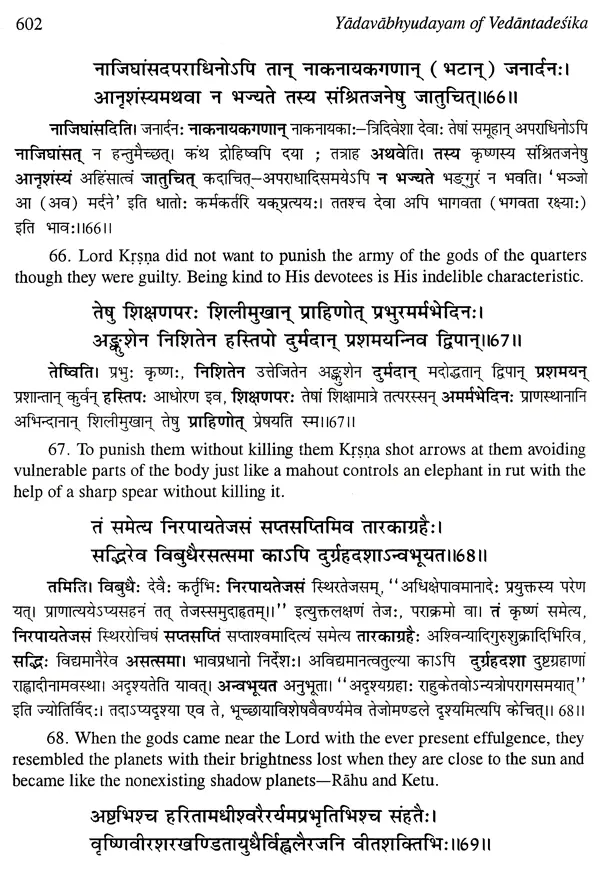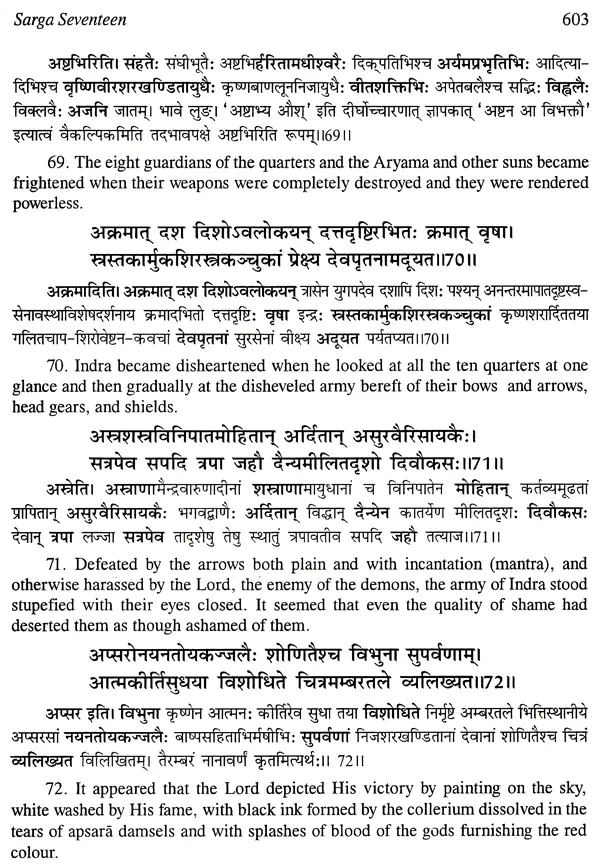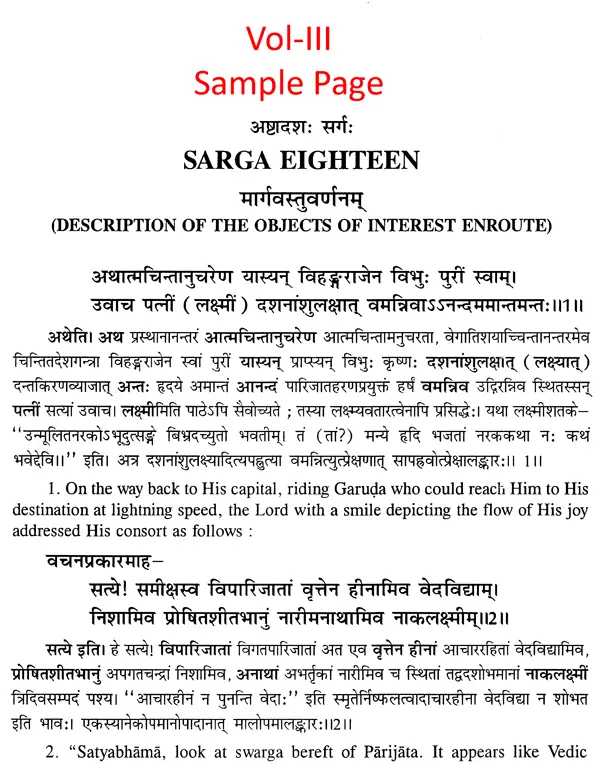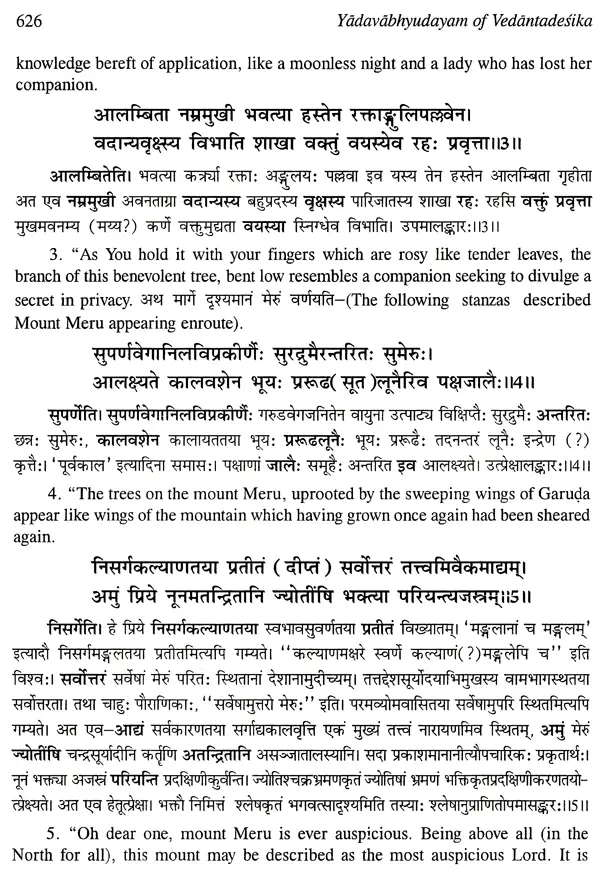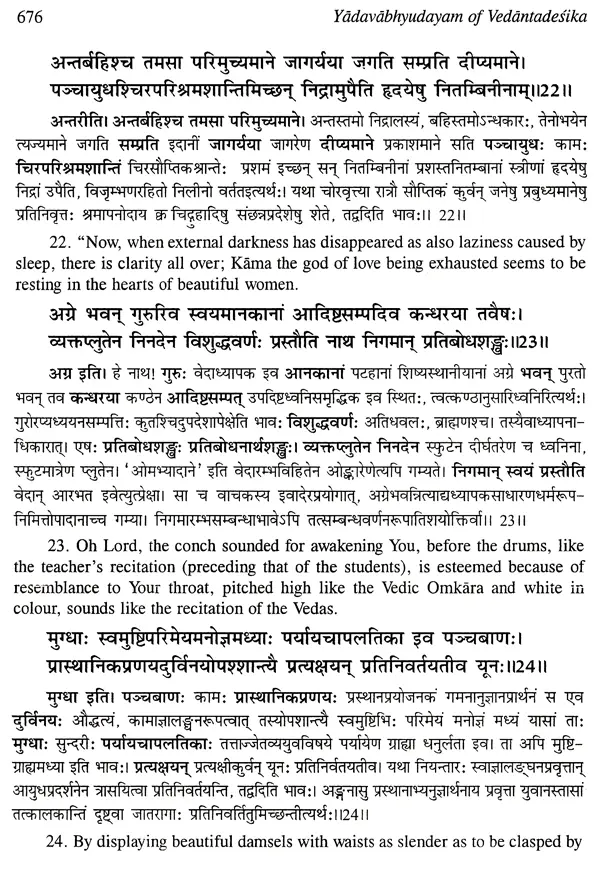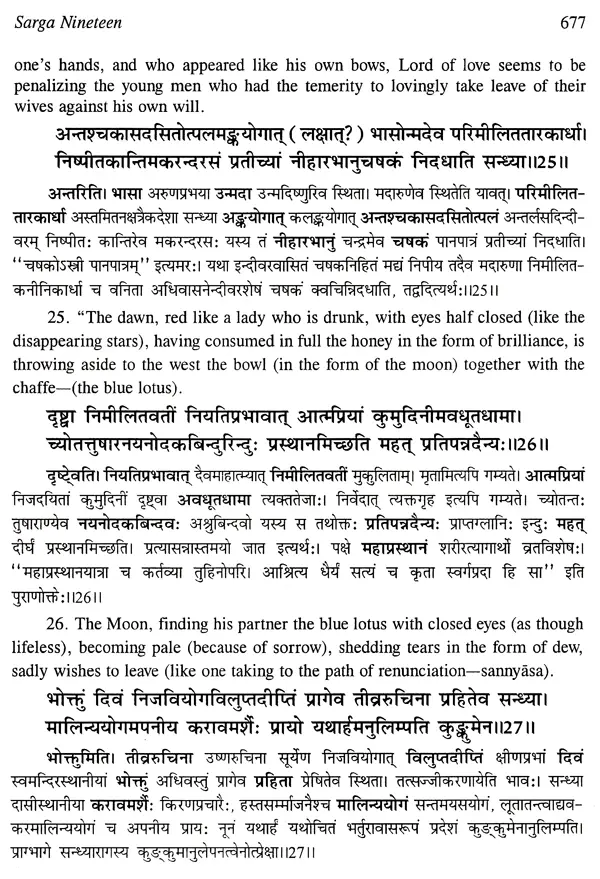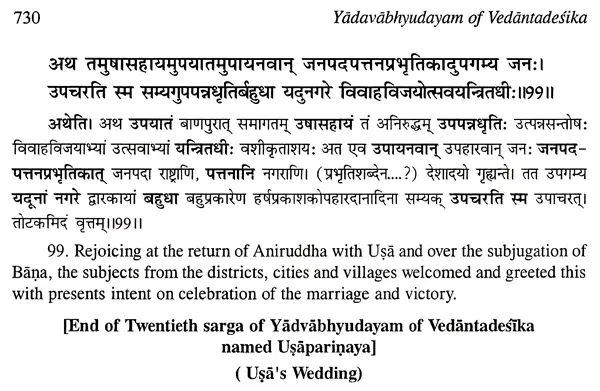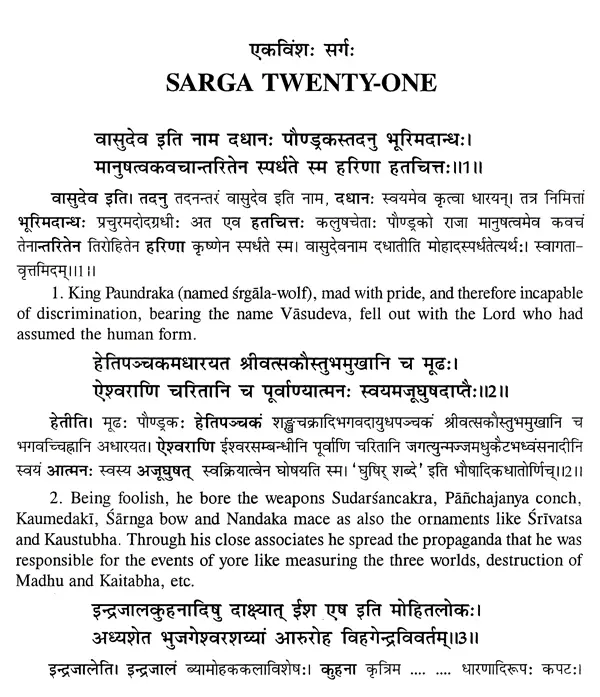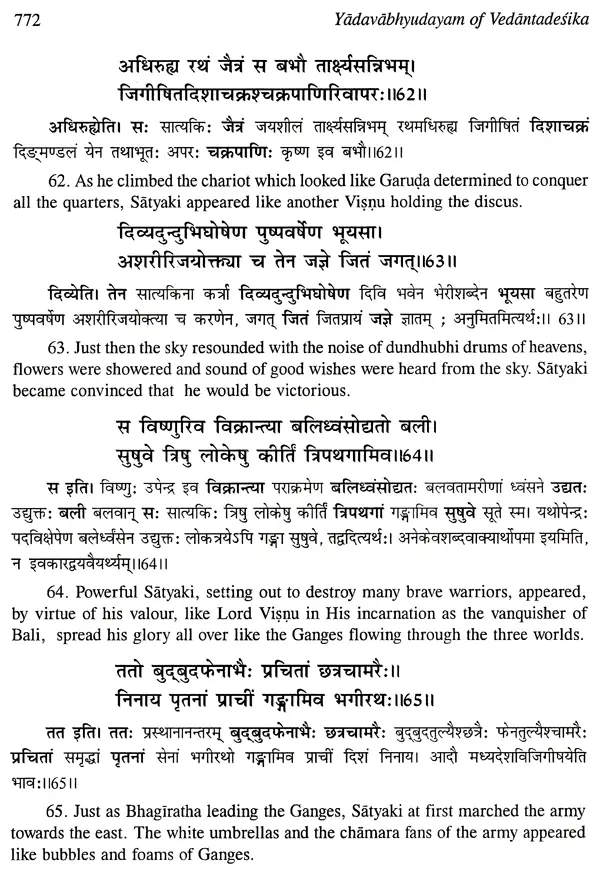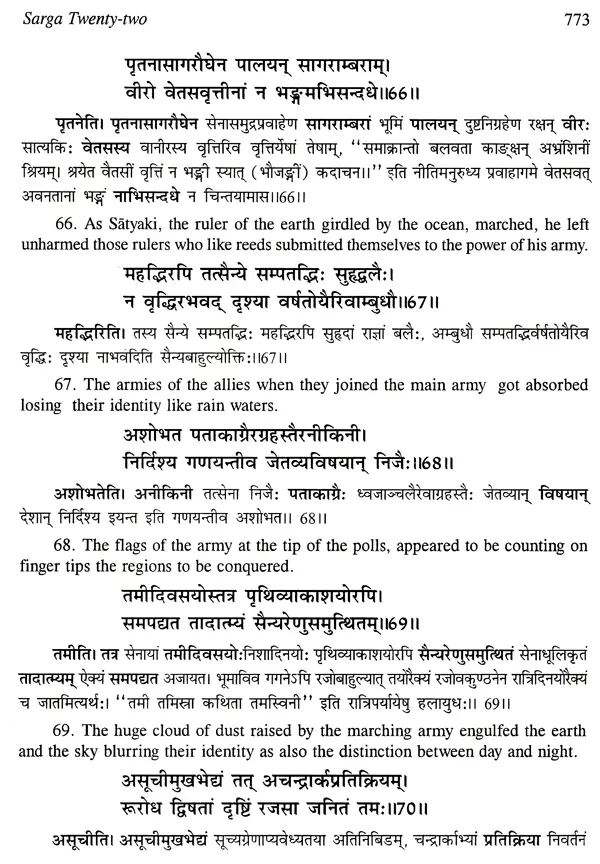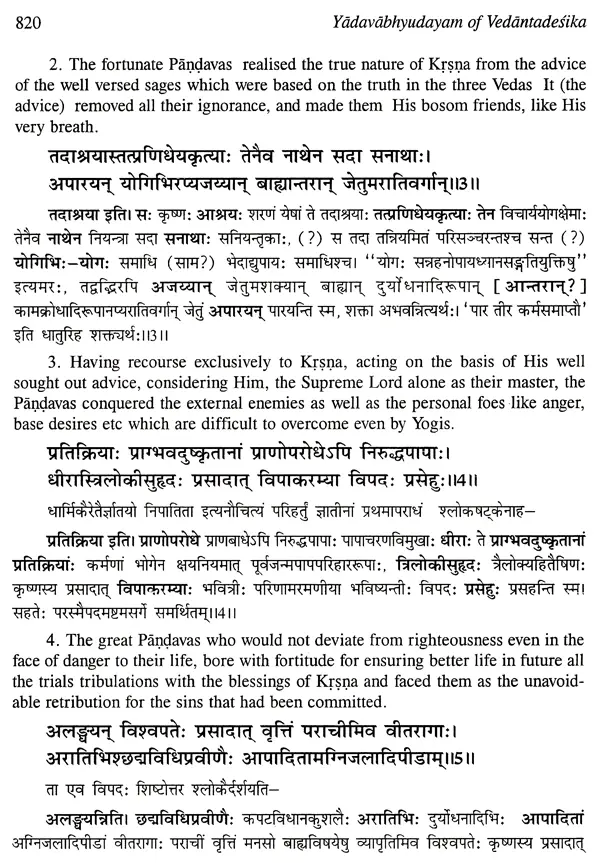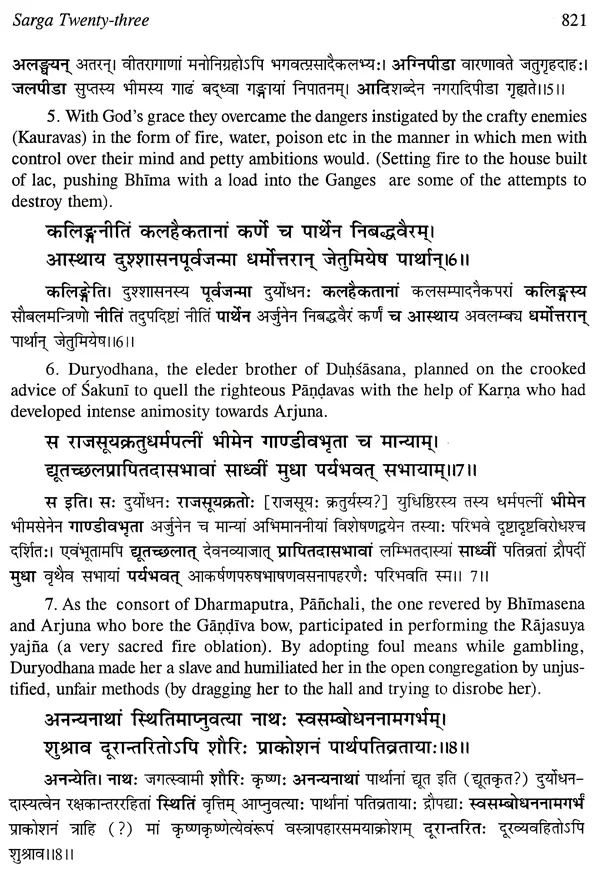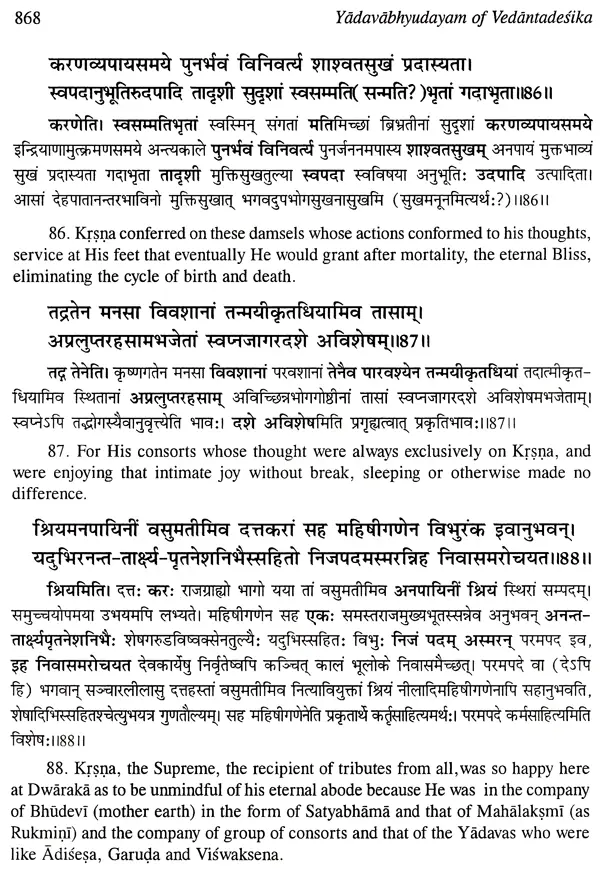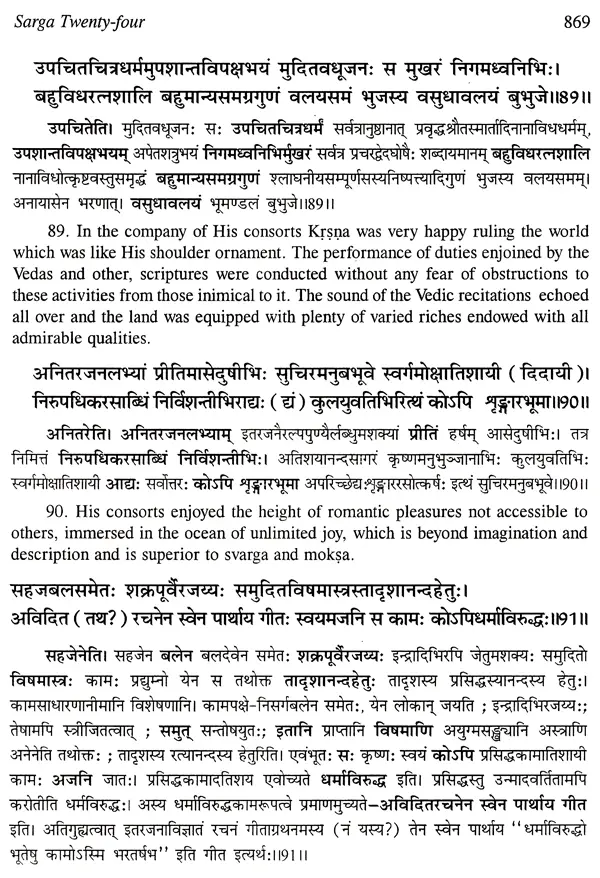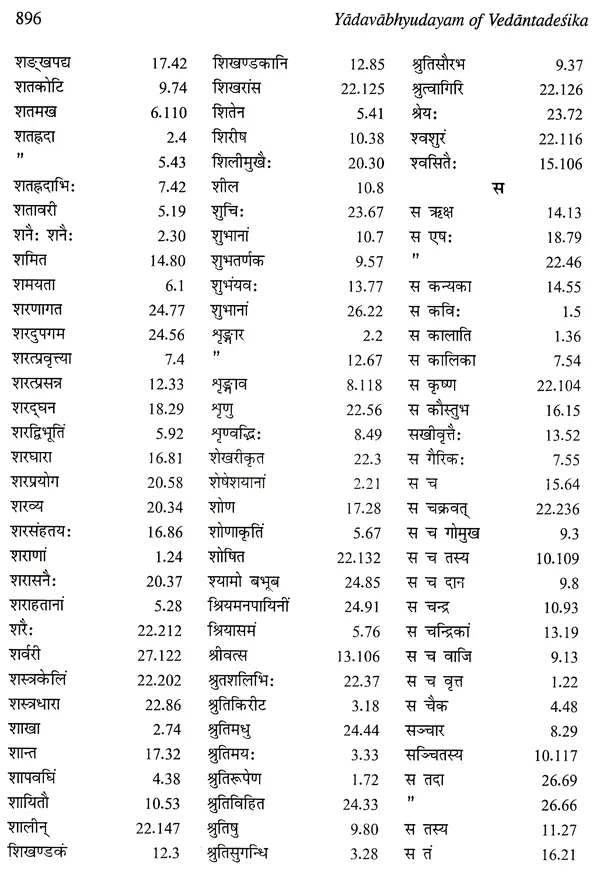 ---
We Also Recommend