Tamil Verse in Translation (An Old and Rare Book)
$3100

$31.00
Tax included.
Shipping
calculated at checkout.
---
---
Book Specification
Book Description
Foreword
Dr. AVVAI NATARAJAN The author, the late Thiru. P. N. Appusamy, proved him. self a doyen among translators because he loved the substance called truth and wished to convey it with fearless adherence and accuracy. Twenty years of my close and intimate association with him emboldens me to say that his sudden death with tasks unaccomplished has left a void which is difficult to fill.
Appusamy devoted 70 years of a life span to Tamil studies and he brought out these translations during the time he worked at the International Institute of Tamil Studies. My relationship with him was as son to father and hence it gives me much happiness that he had proved himself capable of bringing about the correct perspectives in translating from a classical language such as Tamil into a modern language such as English.
Cankam poetry presents many difficulties for the translator but sheer dedication and hard work has made Appusamy's task an object to be followed-for it is only the few who can choose the way of hard effort and single-minded devotion. He was a lawyer with a different discipline altogether. But he took the path of the traditional scholar and savant of Tamil. He persevered in that direction so that this work is testimony to his scholarship and dedication. His life should remain example for many others who wish to live and work for Tamil and, especially today, where there is an international outlook on language in which Tamil is gaining much recognition and value as something greatly, if not substantially, contributing to the enrichment of the human race.
Tamil Nadu needs many scholars dedicated to translation of the vast and voluminous literature found in the Tamil language. No doubt attempts have been made by Western and Indian scholars in the past but more effort is called for to bring out the meaning more clearly and to reach the depths more effectively. The words of George L. Hart III are apposite here-words which conclude his book entitled, "The Poems of Ancient Tamil": "Perhaps if the Tamils rediscover their most ancient literature and understand correctly its techniques. a new dimension will be added to the works of Tamil writers that will make Tamilnadu once again the home of one of the world's finest literature".
There has been a tradition with able scholars that, when they take upon themselves the task of conveying in English what is known as Cankam poetry, they do this only after deep study and understanding of its background. As example there is a poem of Avvaiyar, the poetess, in Kurunthokai, which deals with the case of a maiden tormented by love who, in sleep tossses about uneasily and thus hardly able to sleep same time the neighborhood is in deep sleep unable to At the understand the maiden's mental torment. A swaying chilly wind with its intermittency keeps on its gusts which even more aggravates the maiden's anguish.
**Contents and Sample Pages**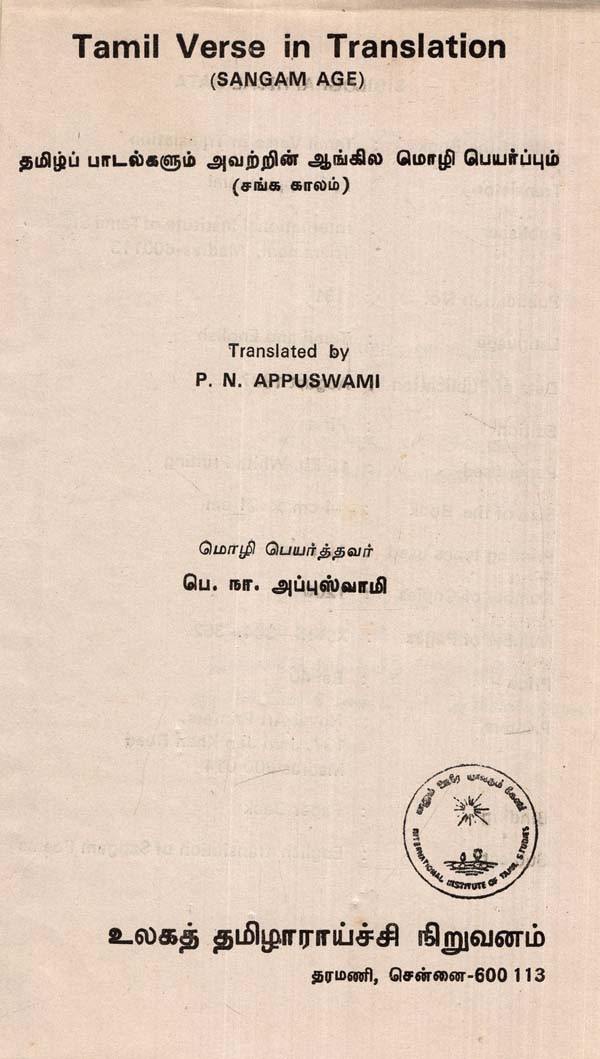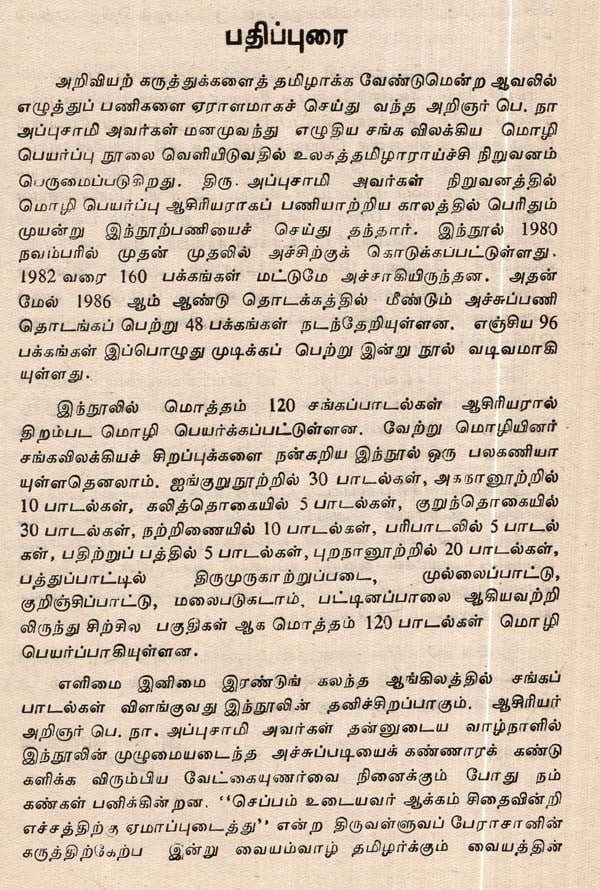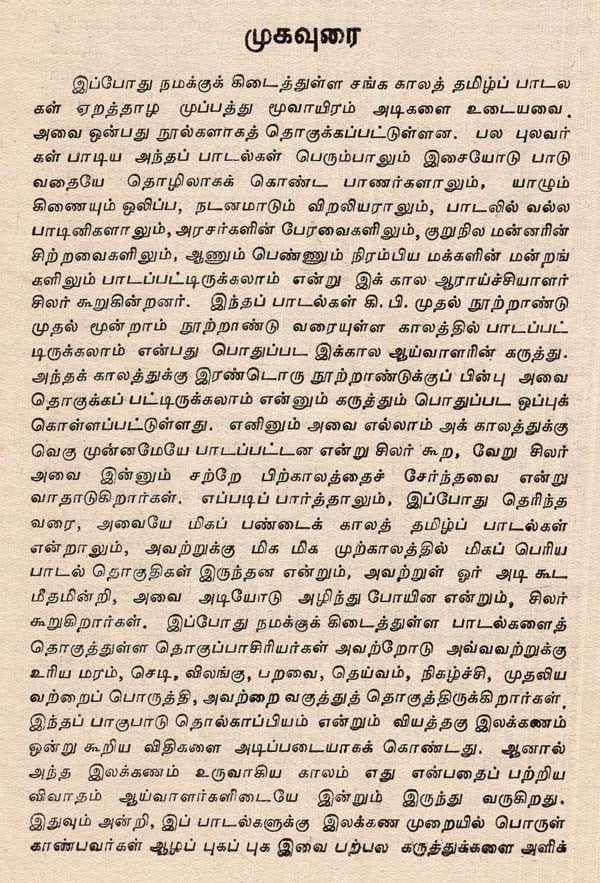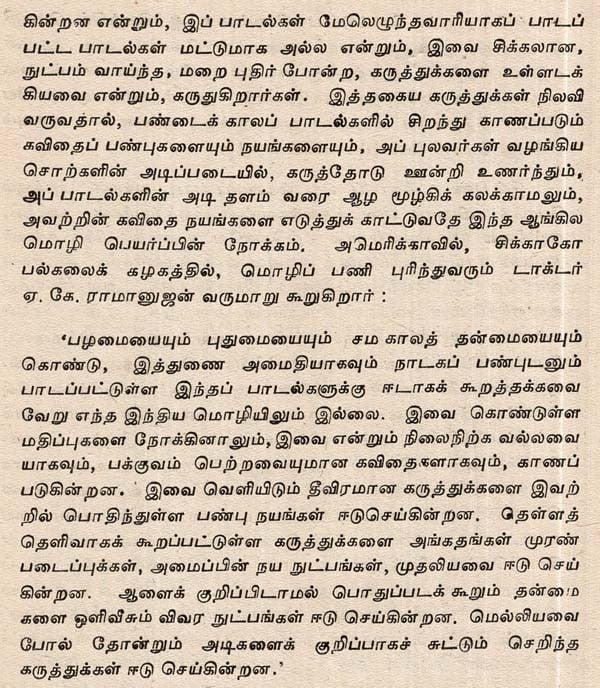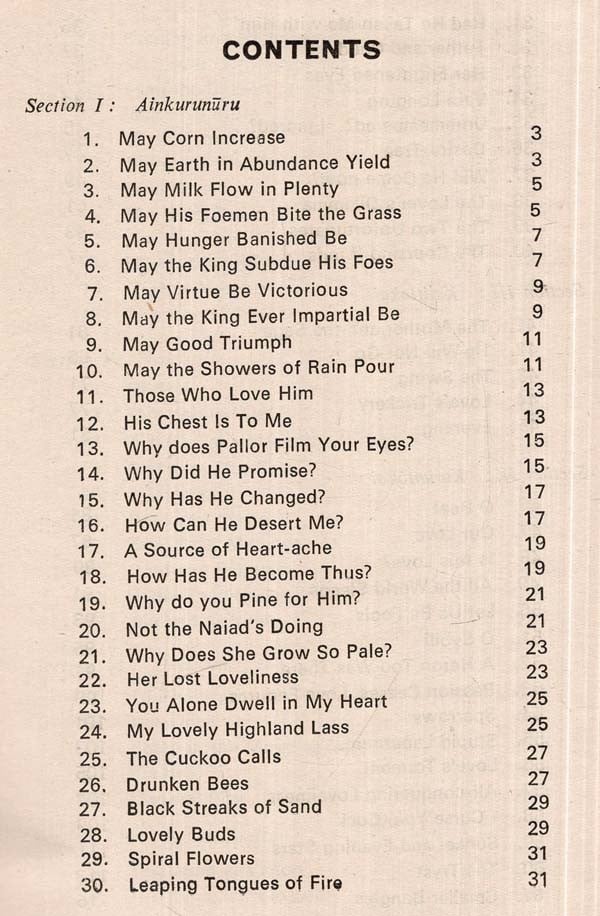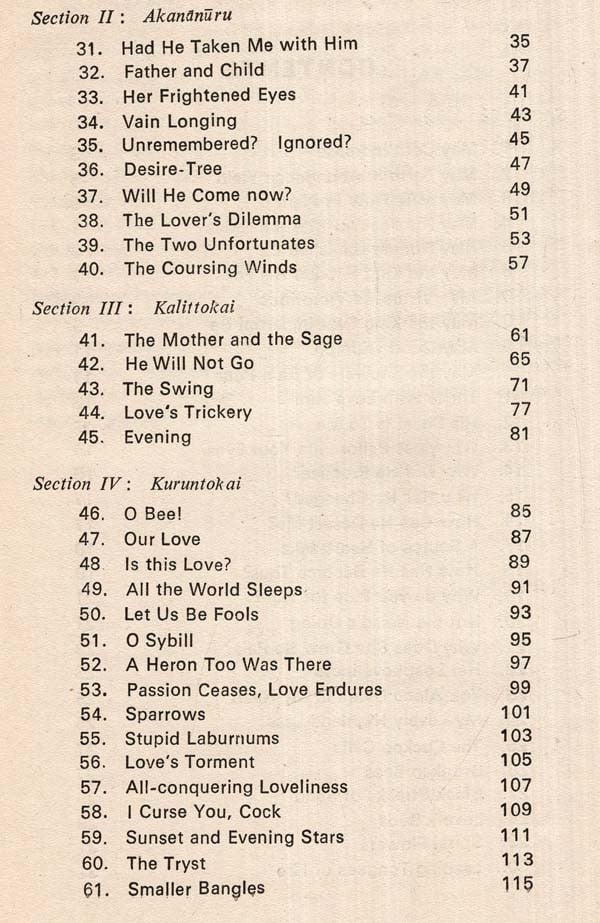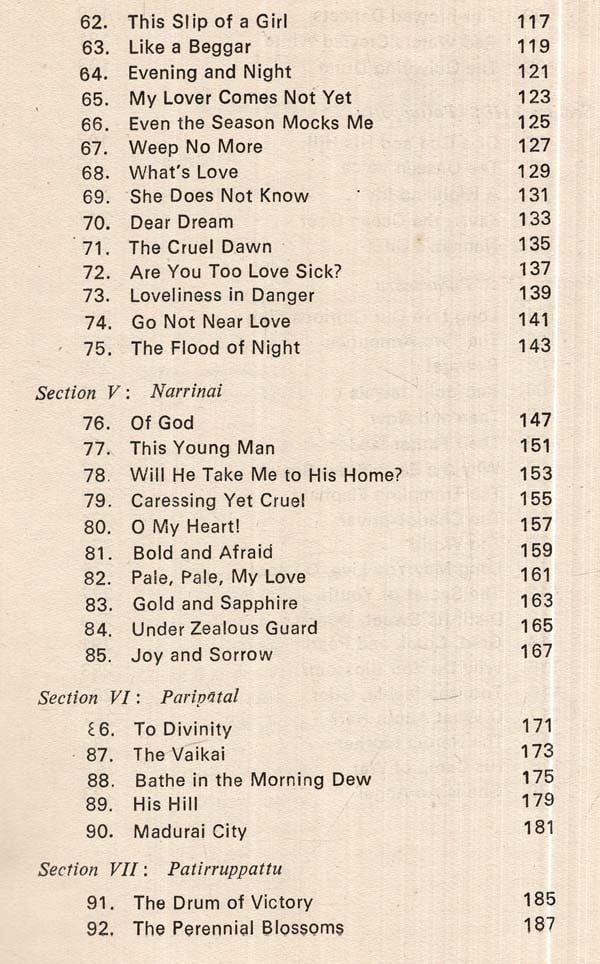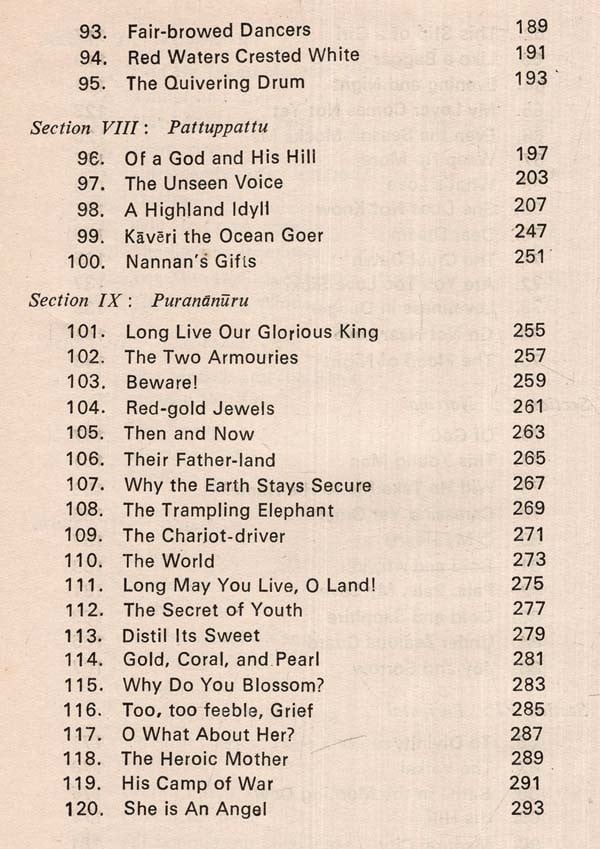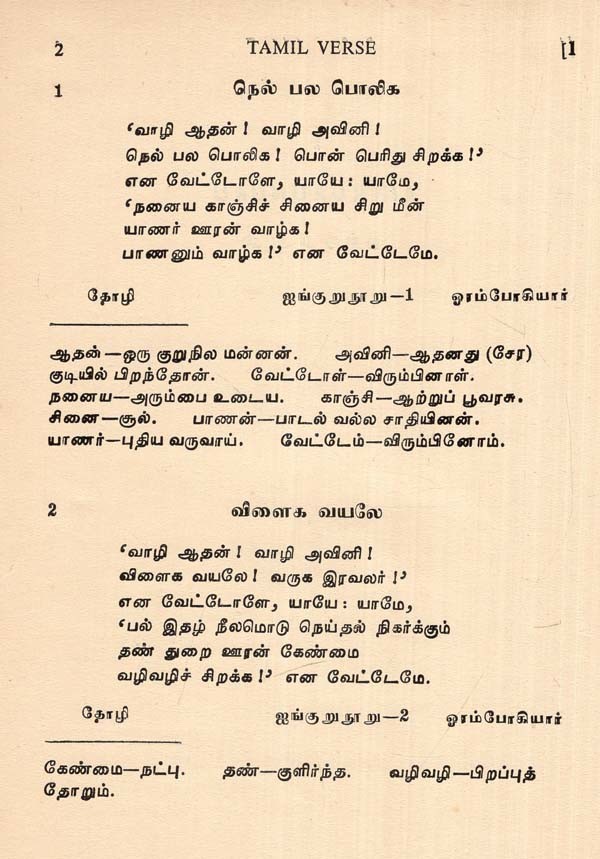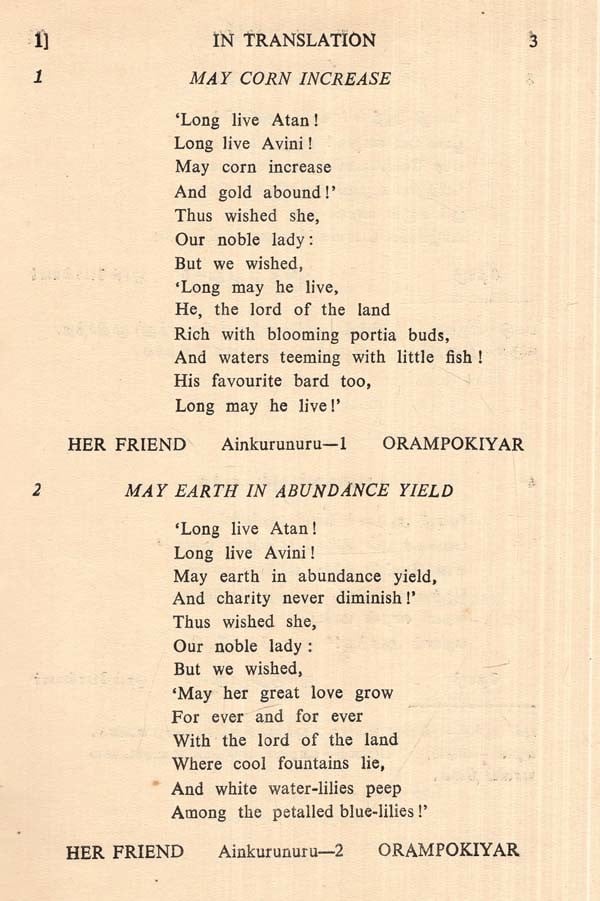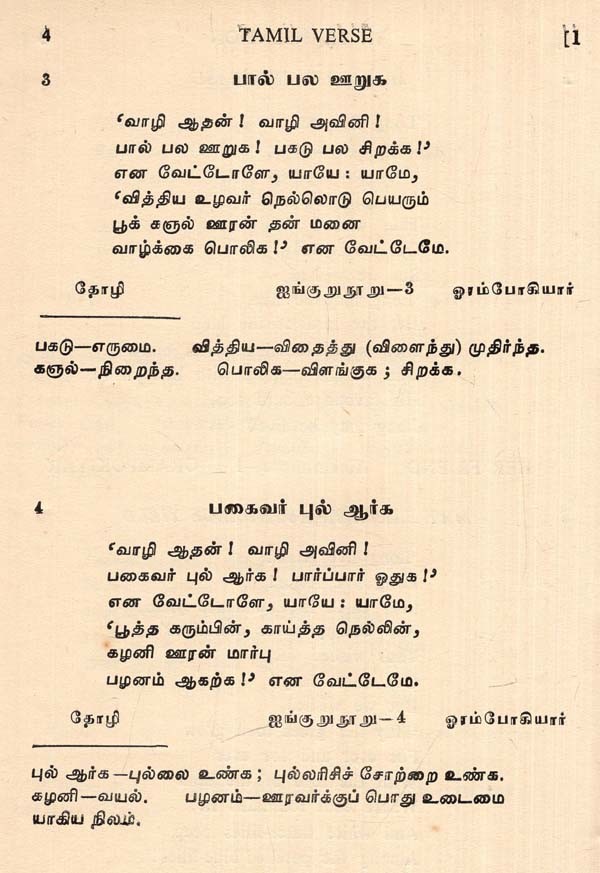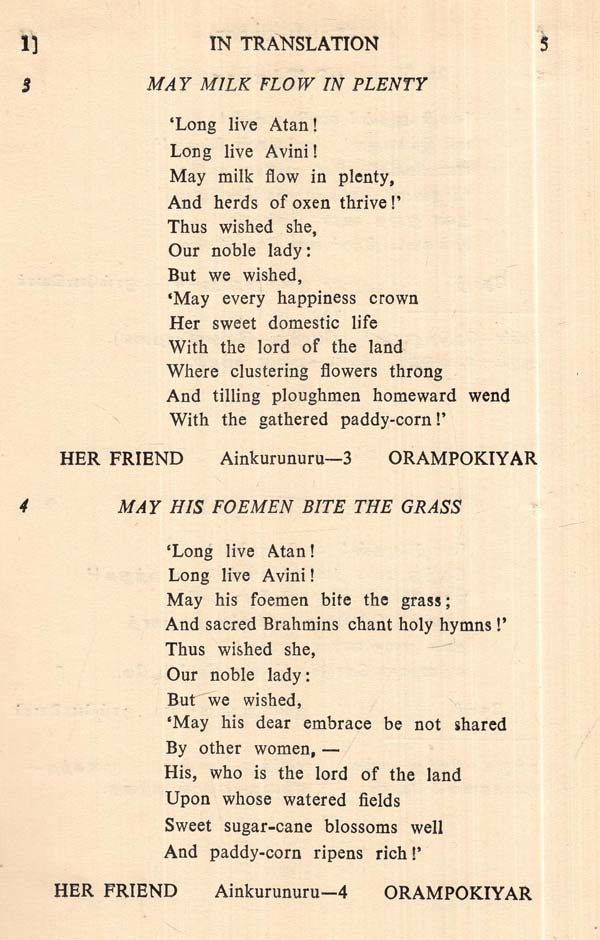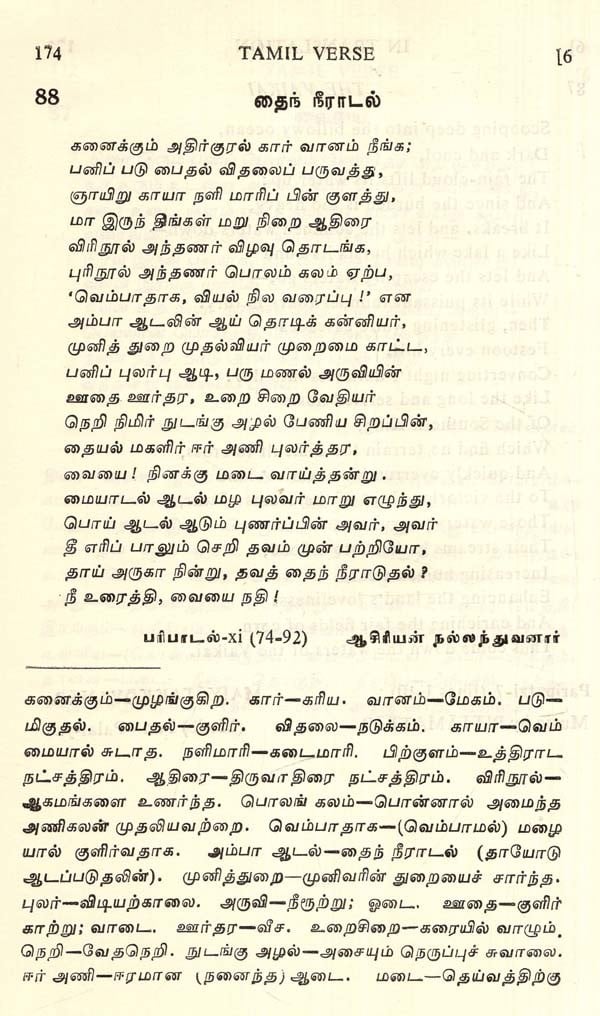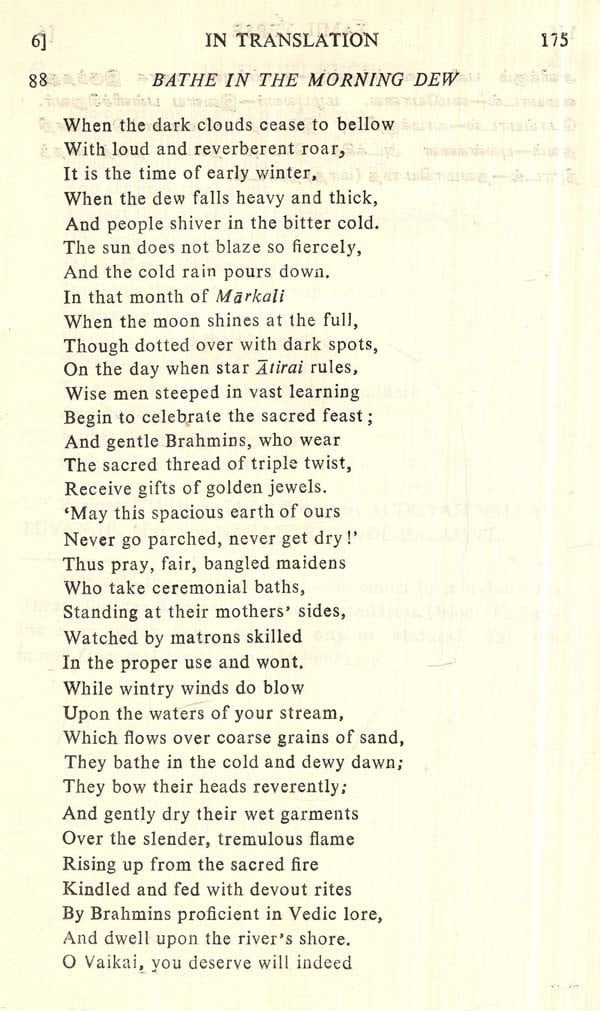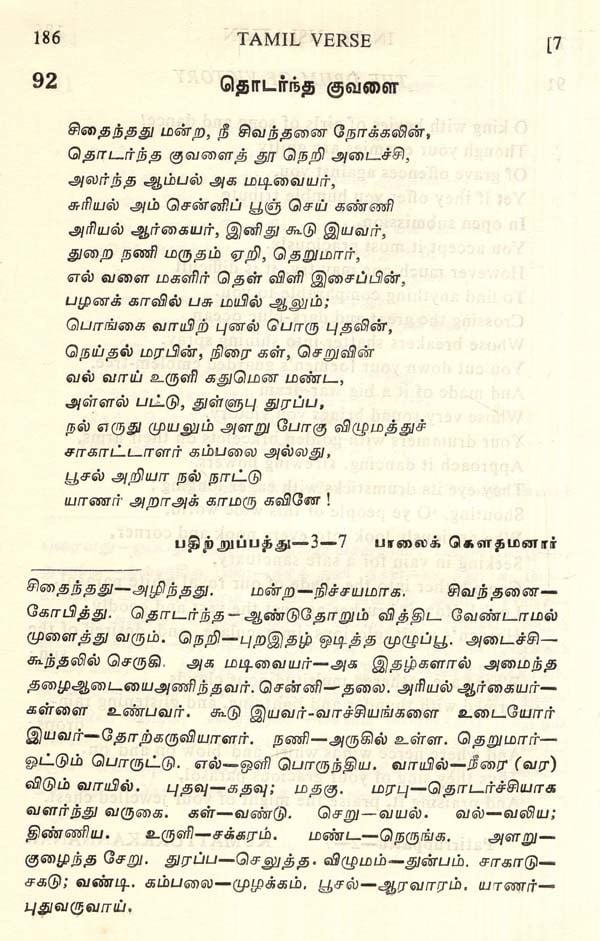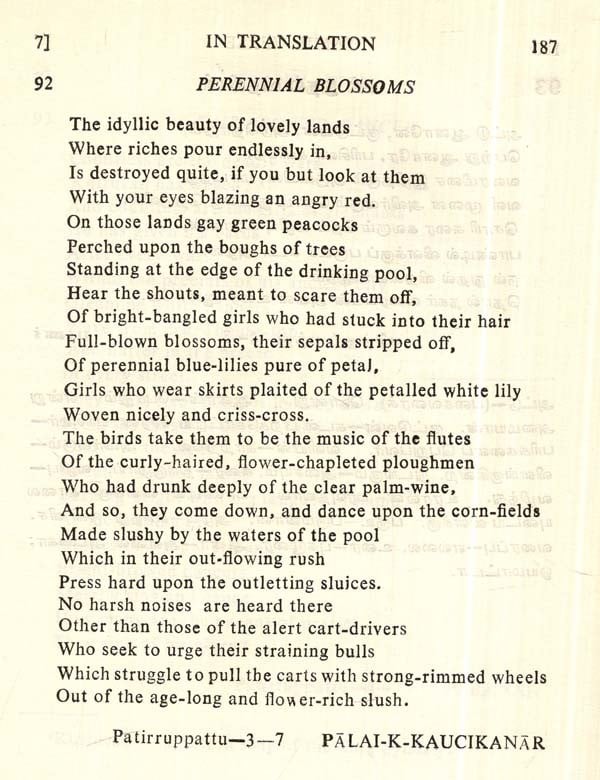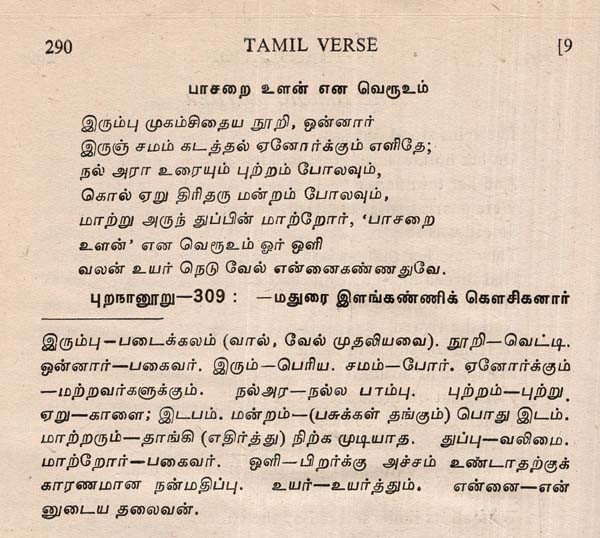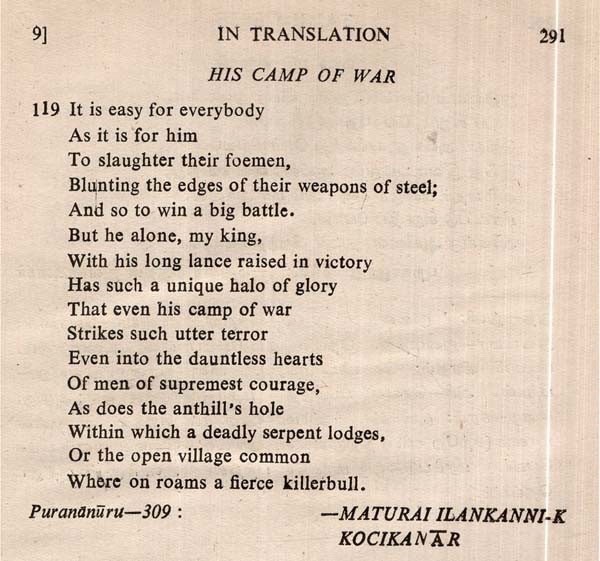 ---
We Also Recommend